Today, we put on our fashion critic hat armed with a deep appreciation (and eye) for fashion and an acute attention to detail to dissect the couture and ready-to-wear creations that adorned the glamorous red carpet, we analyse the choices of the stars, effortlessly blending our passion for style with insightful commentary. Step into a world where Cinema and fashion intertwine, welcome to the 76th edition of Cannes Film Festival, where the world's most esteemed actors, actress and industry insiders gather on the iconic red carpet. It's 'safe' to say classic looks are timeless but the truth is, it's the bad ideas and looks that get us thinking, they give us life and inspire, in a way or another, they celebrate originality, no matter how bad they look not that 'conservative perfection' we're seeing nowadays…
Naomi, for example, went for a silver sequined Celine dress that's a bit 'deja vu', paired it with a minimal touch of jewels and the globally trending 'I woke up like this' natural make up. The reliance on minimalism in styling techniques has become a global trend seen on the world's biggest red carpets and on the most influential artists and celebrities this decade.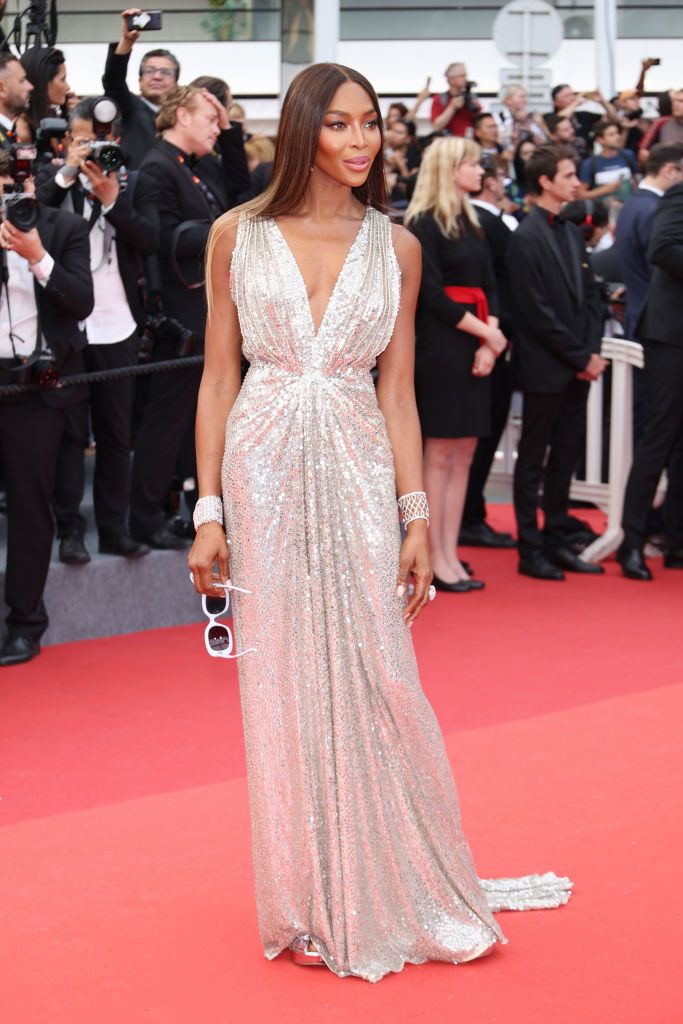 Whether it's Naomi, who was one of the most iconic and daring supermodels of the 90's who adopted a 'safe' look, or Catherine Zeta-Jones, who always opts for a wowing moment on the Cannes red carpet, the effect of minimalist styling has started to become very noticeable to offer a timeless look inspired by the late 90's and early 2000's and that would secure a memorable look for the years to come.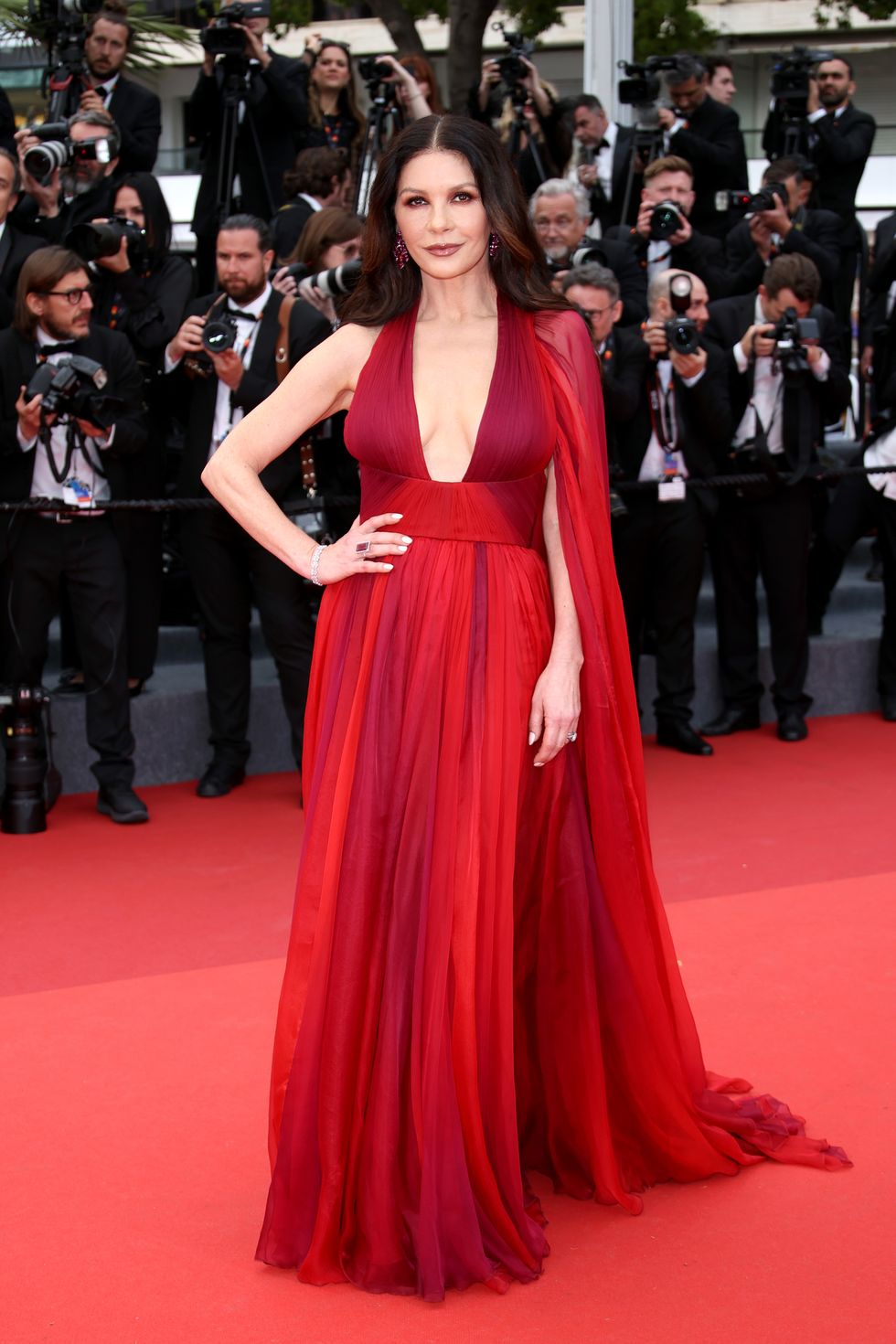 Loud, louder than our loudest thought, is the perfect way to describe Pom Klementieff's look. As we look back on her promo tour, we just wish she had incorporated this custom Atelier Versace gown with the metallic jersey in purple and transparent tulle that has both the right dose of edge and hotness that some red carpets call for and that's one to expect from Pom. (That Cartier choker is also everything!)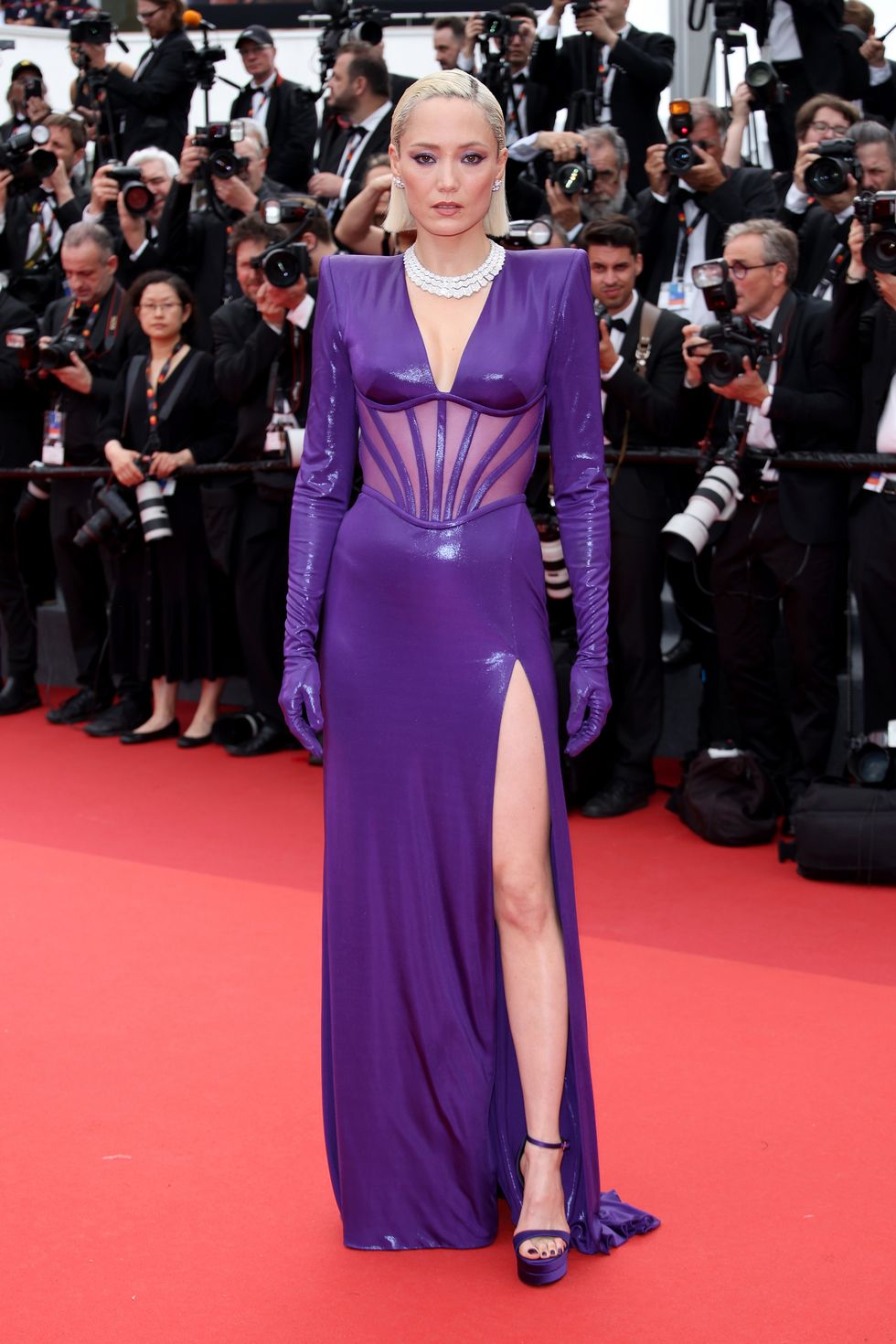 Cinderella, but make it edgy… The Alexander McQueen way. The fashion princess, Elle Fanning returned to the red carpet in a cream and silver gown by Alexander McQueen ready to challenge conventional norms, a bold statement of individuality, making a fearless impact on the red carpet and leaving a lasting impression on fashion enthusiasts, like us.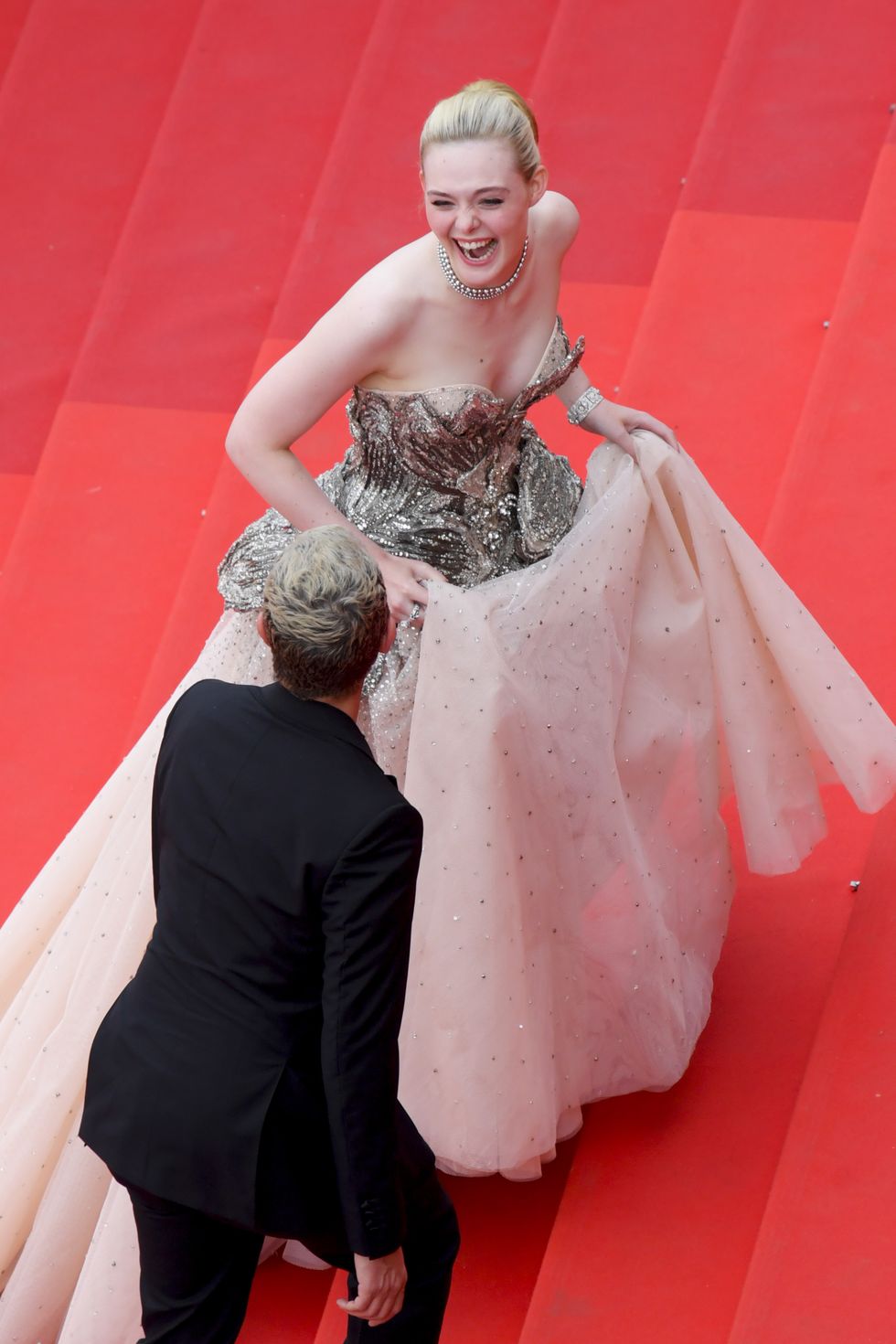 Because why not?! With audacious style choices, the 28-year-old model Cindy Bruna donned a plunging androgynous blazer that effortlessly blended power and grace. This oversized, checked jacket captivated onlookers with its unexpected charm, and a ruffled tulle train gracefully attached to the front. Embracing her fashion prowess, Bruna slipped into coordinating cargo trousers that added an edge to her ensemble, while black stiletto heels elevated her stature, completing her ensemble with a dash of mesmerizing allure.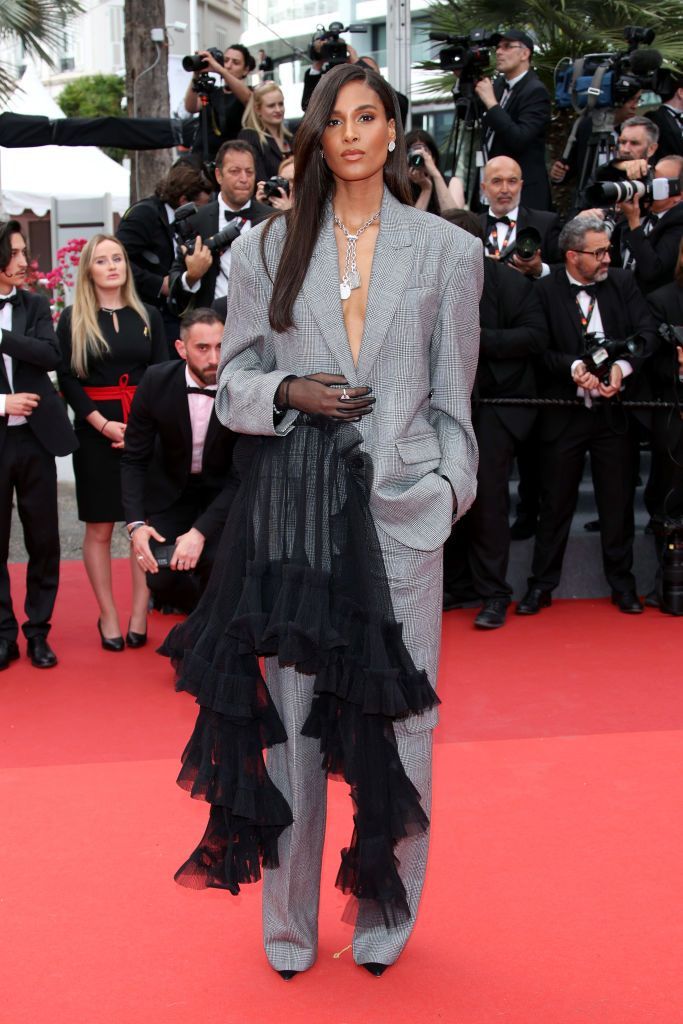 As she graced the scene in her ethereal Christian Dior Haute Couture gown, a vision in blush hues, a stroke of genius came to life as she adorned herself with a crimson cape. This deliberate addition not only prevented her from appearing 'washed out' but also injected a much-needed infusion of drama into her ensemble. However, as the camera lights flickered, capturing her every move, a small challenge emerged, the delicate fabric of both the gown and the cape gathered creases that seemed to multiply with each passing photo, a testament to the fleeting nature of perfection amidst the captivating chaos of the red carpet. (We would only save the Chopard necklace from this look!)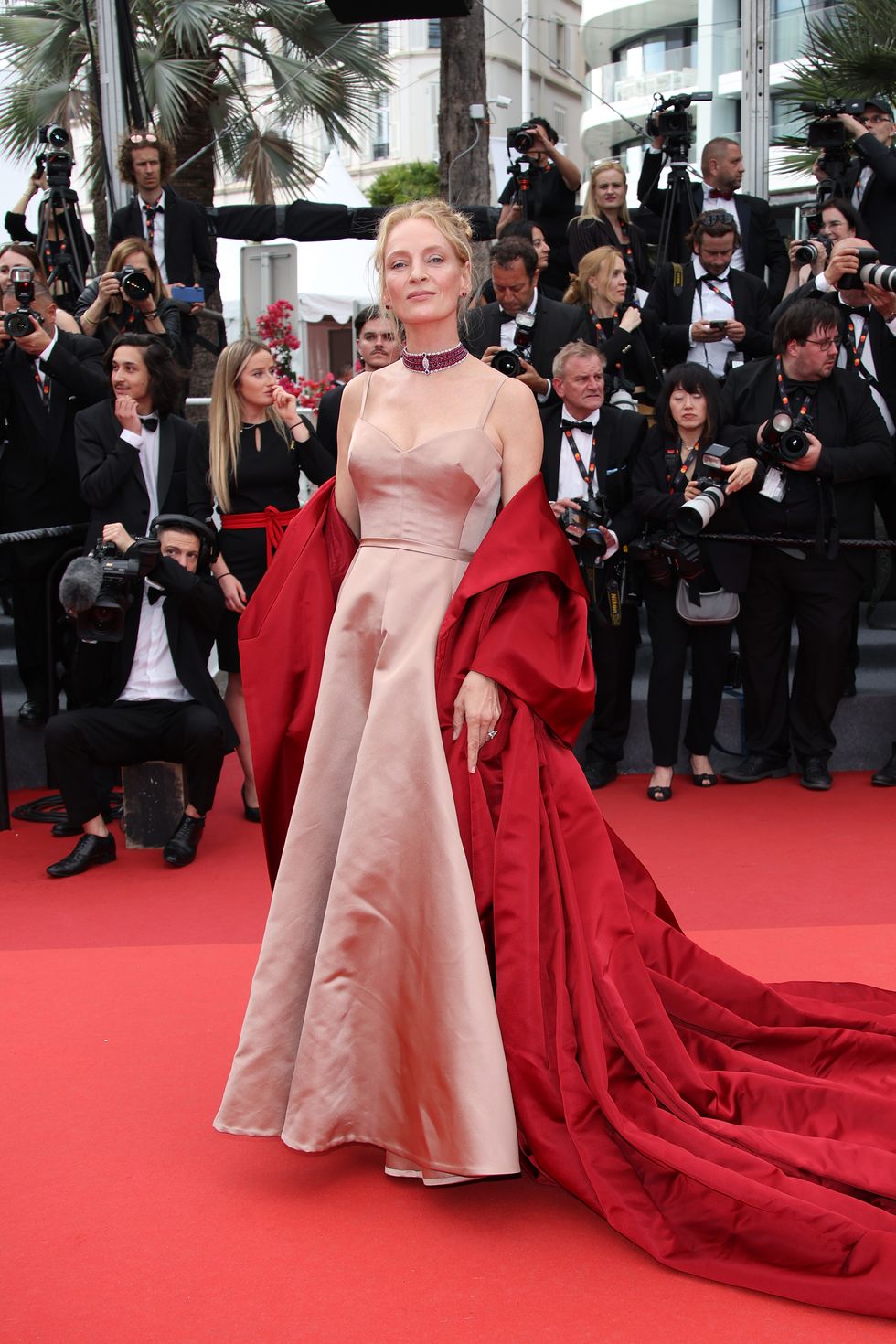 It's safe to say it's classic, Razane Jammal exuded timeless elegance in a classic Dior ensemble that pays homage to the golden era of Hollywood and Cannes. Breaking the internet or just making an understated sophisticated statement? We'll let you decide.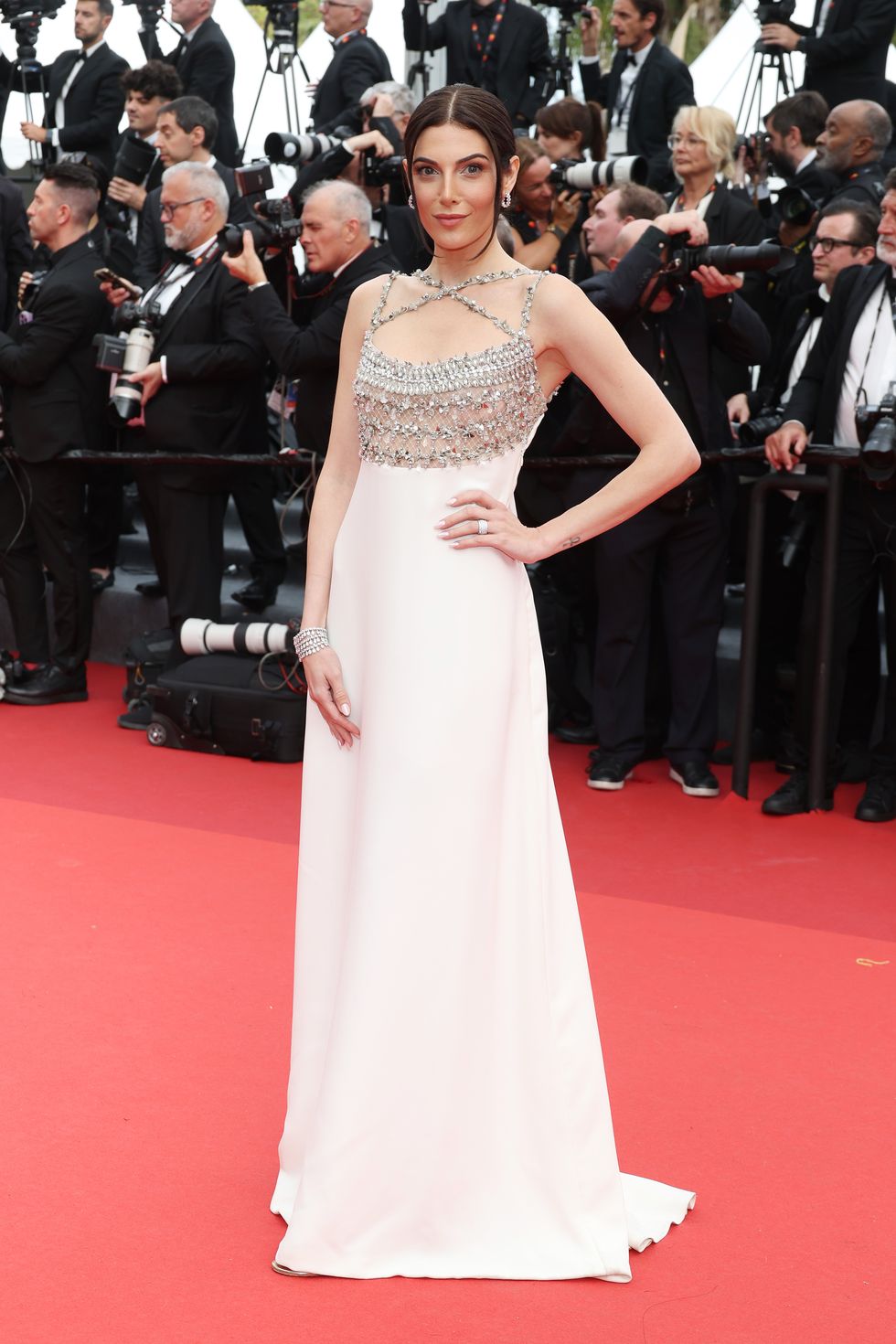 ALSO READ: FROM THE SKATE BOARD BAG TO OTHER THINGS THAT CAUGHT OUR ATTENTION FROM THE GUCCI CRUISE 2024 SHOW.