Beside the skateboard bag which we can't wait to slide onto our wardrobes next seasons, two words reign supreme and summarize the Gucci Cruise 2024 show showcased just now in Seoul. But before we dig into them, it's important to mention that this extraordinary show broke new ground as it unfolded in the hallowed ceremonial courtyard of Gyeongbokgung Palace, a majestic testament to the 14th century, nestled deep within the vibrant heart of Seoul.
Now, take notes, 'hybridisation' and 'Bourgeois streetwear', two words and few letters that collide to describe how the materials and techniques of formal wardrobes swap places with those of sports and casual wear, a form of fusion for what Gucci is describing the 'Bourgeois Streetwear'. A vibrant fusion occurs as the elegance of the bouclé skirt suit, the allure of the silk blouse, and the grace of the kitten heel intertwine with the athletic spirit derived from Seoul's bustling everyday life. Behold the scuba wetsuits embraced by the passionate windsurfers and jet-skiers who conquer the currents of the Han River. Delicate, body-hugging contours stand in striking contrast to the bold and voluminous fashion ethos inspired by skateboarding, a terrestrial reflection of the thrill and dynamism found in surfing's aquatic realm.
Hybridisation explores the art of deconstruction as detachable sleeves transform into alluring accessories, and zippers grant trousers the power to metamorphose their shape. The bomber jacket transcends its nature and transforms into an elegant evening skirt, while the biker jacket gracefully extends into a magnificent coat. A symphony of sculptural lines takes form, embracing A-line dresses adorned with silk bands embellished by bows, paying homage to the rich tapestry of traditional local garments. As a counterpoint, the iconic Gucci Web, the House's revered triband, graces the pieces in a super-magnified expression. Adding an ethereal touch, hyper-sensory biomorphic motifs by the visionary South Korean artist, Ram Han, come alive, animating the collection with their captivating presence.
To unleash the expressive power of bags, the leather Gucci Horsebit chain becomes twisted or narrowed in shape and minimalist Gucci bags from the archive embrace vibrant scuba materials and ornamental embellishments, breathing new life into their timeless design. Rising from the depths, the rounded trapezoid Horsebit Chain bag resurfaces, now adorned with iridescent and precious leather. A whimsical club kid sensibility emerges through cyber-goth stomper boots, while the collection pays homage to water sports with the revival of scuba boots from the late 1990s, reimagined as sleek pumps. Witness the Ace sneaker, its silhouette transformed into a rounder shape, accompanied by tonal shoelaces and the iconic Gucci Web, an epitome of stylish sophistication.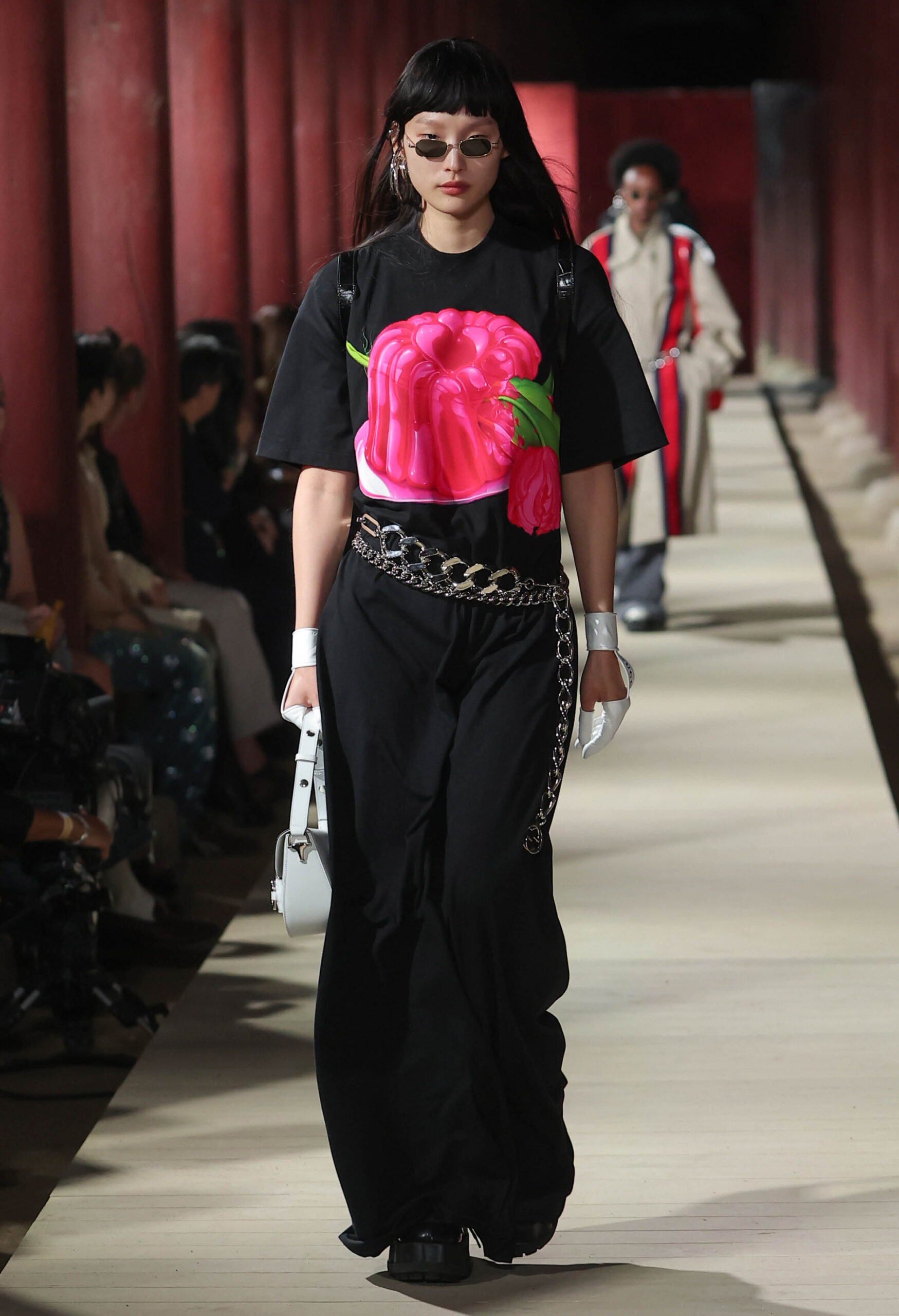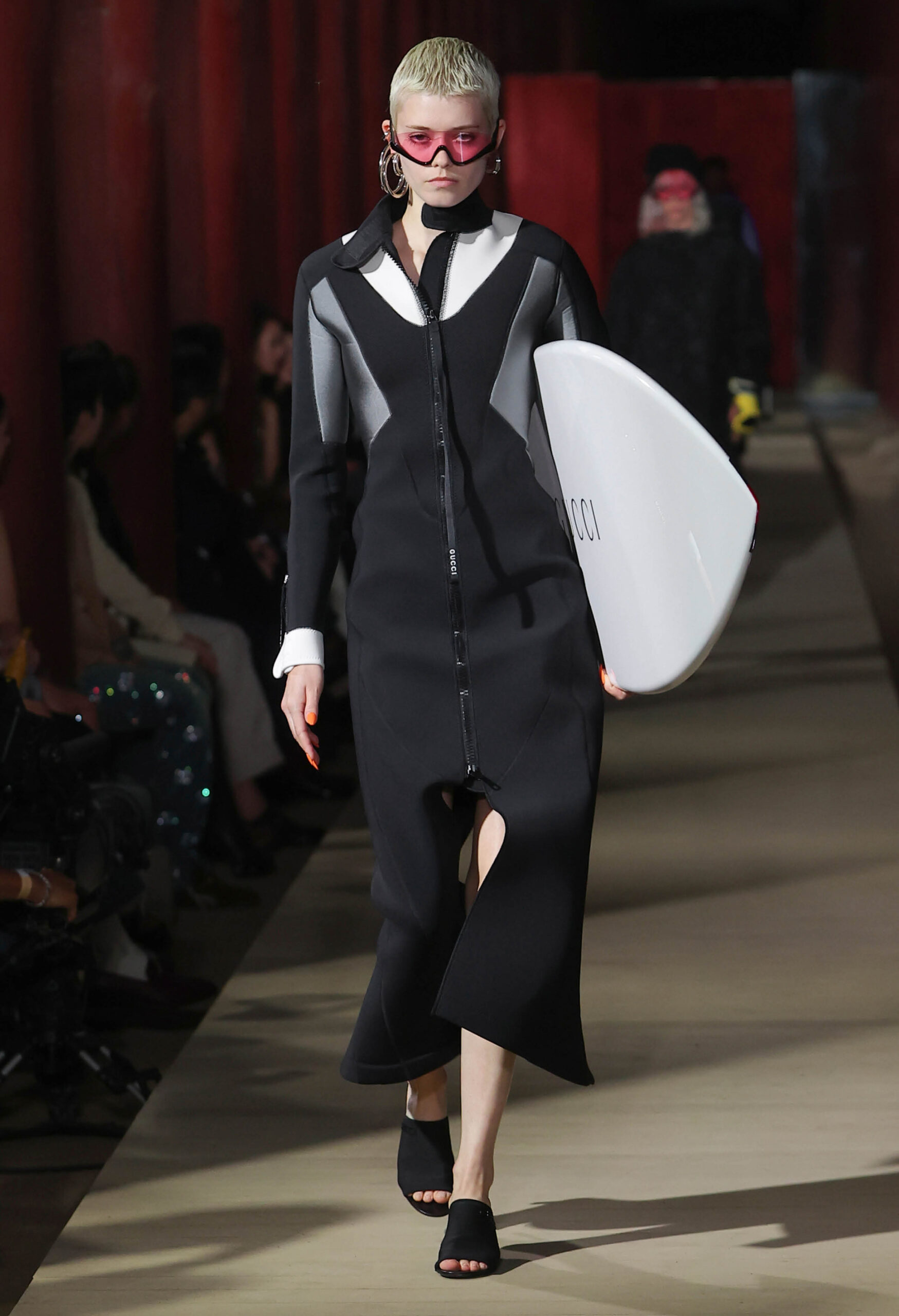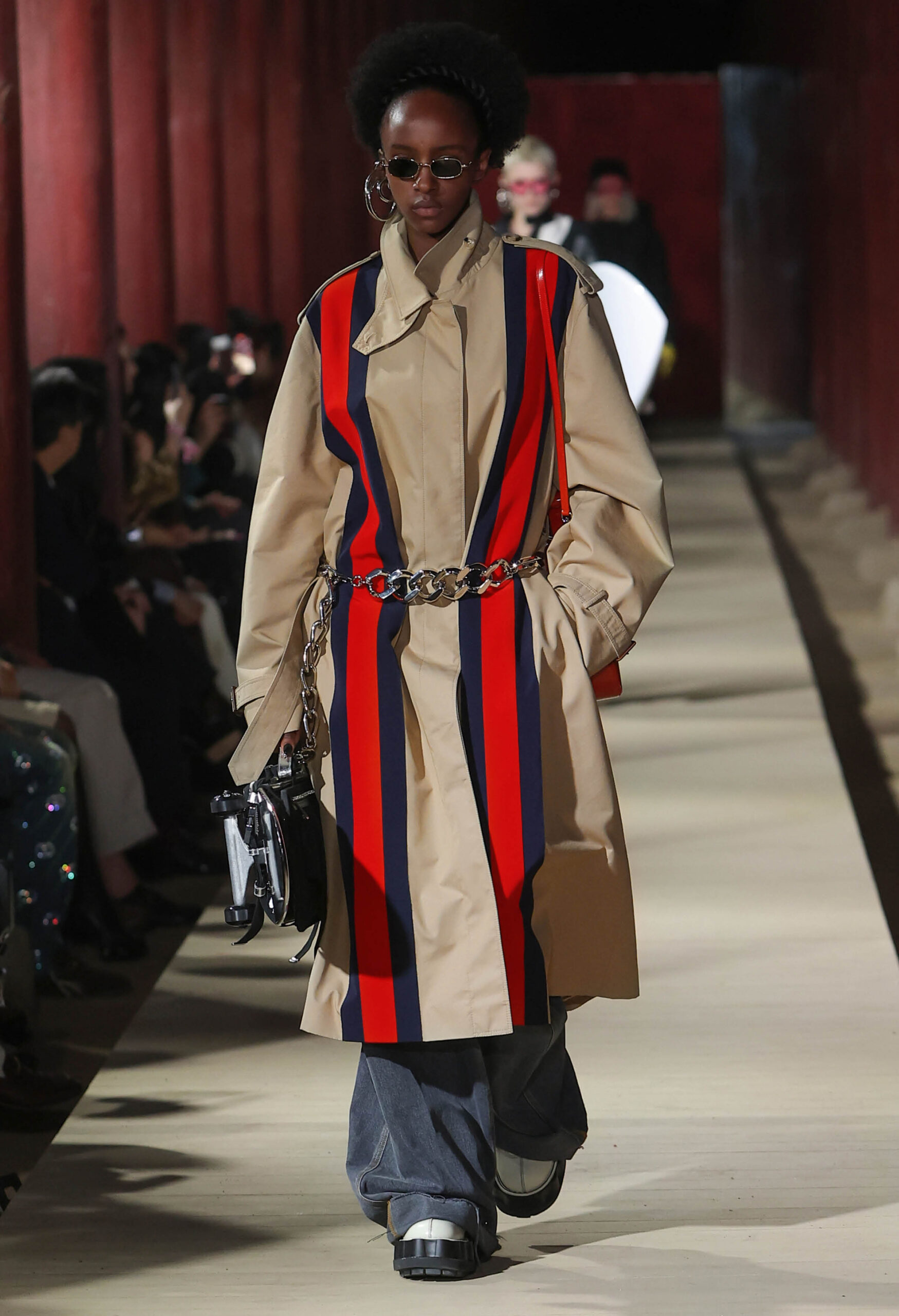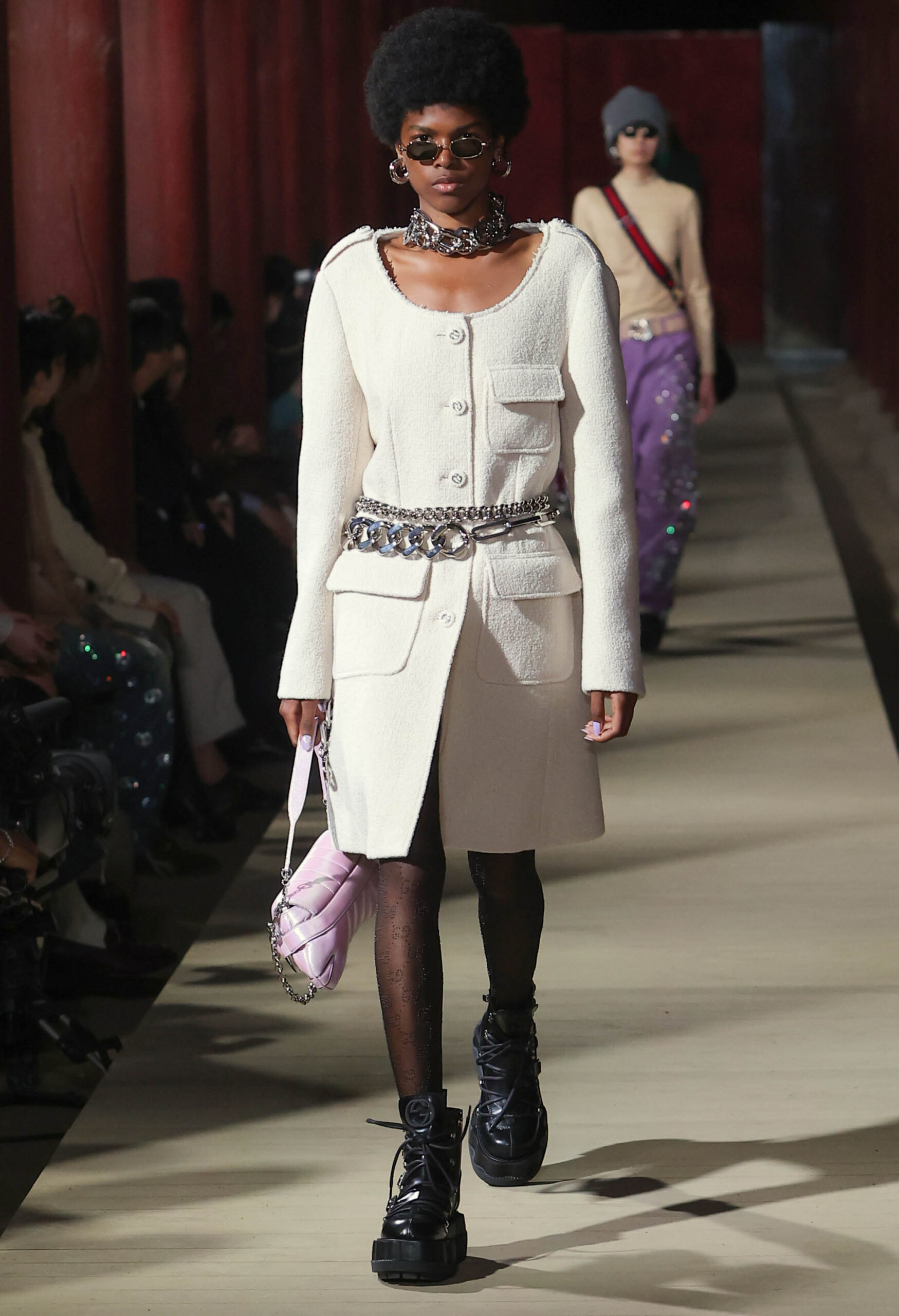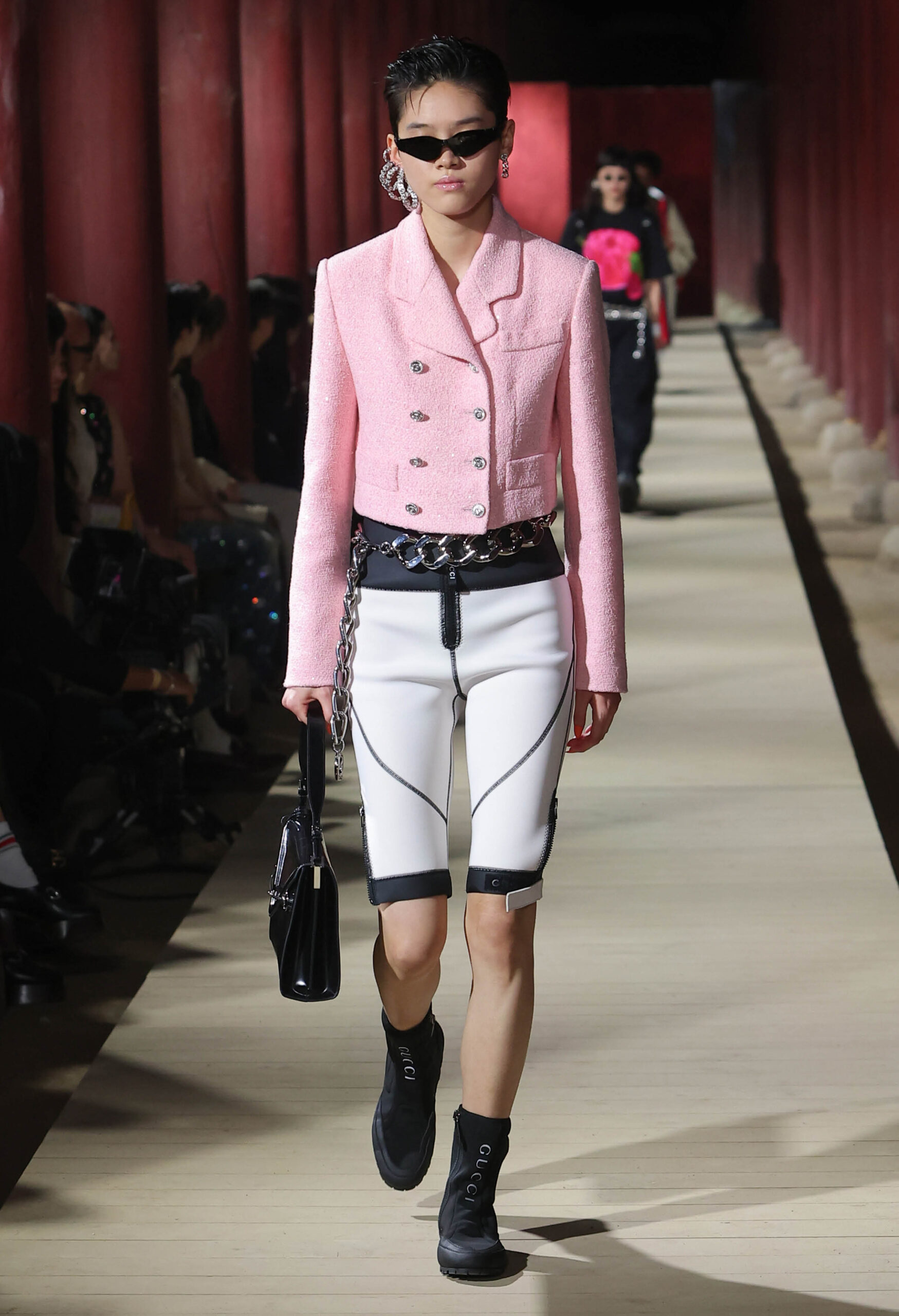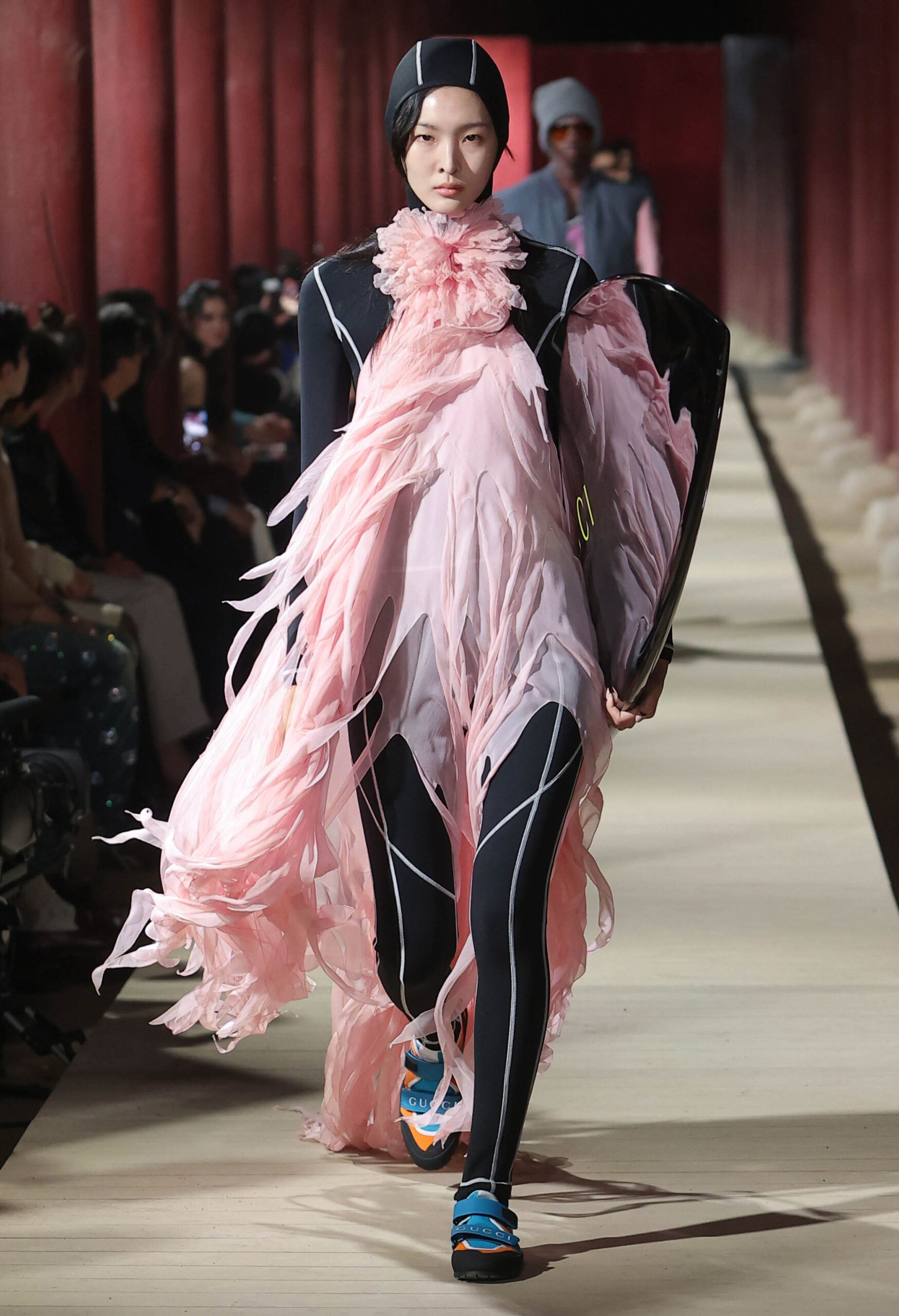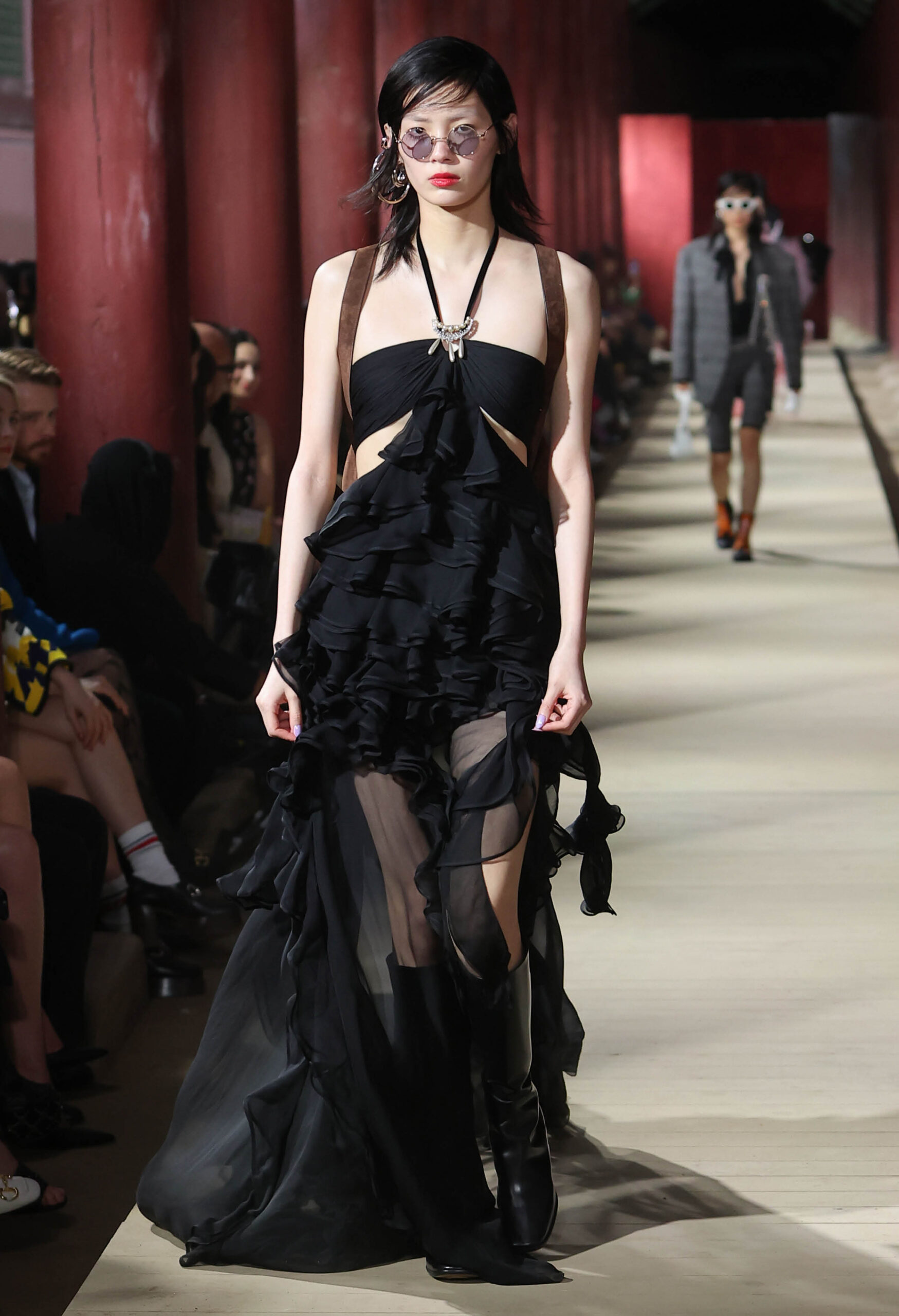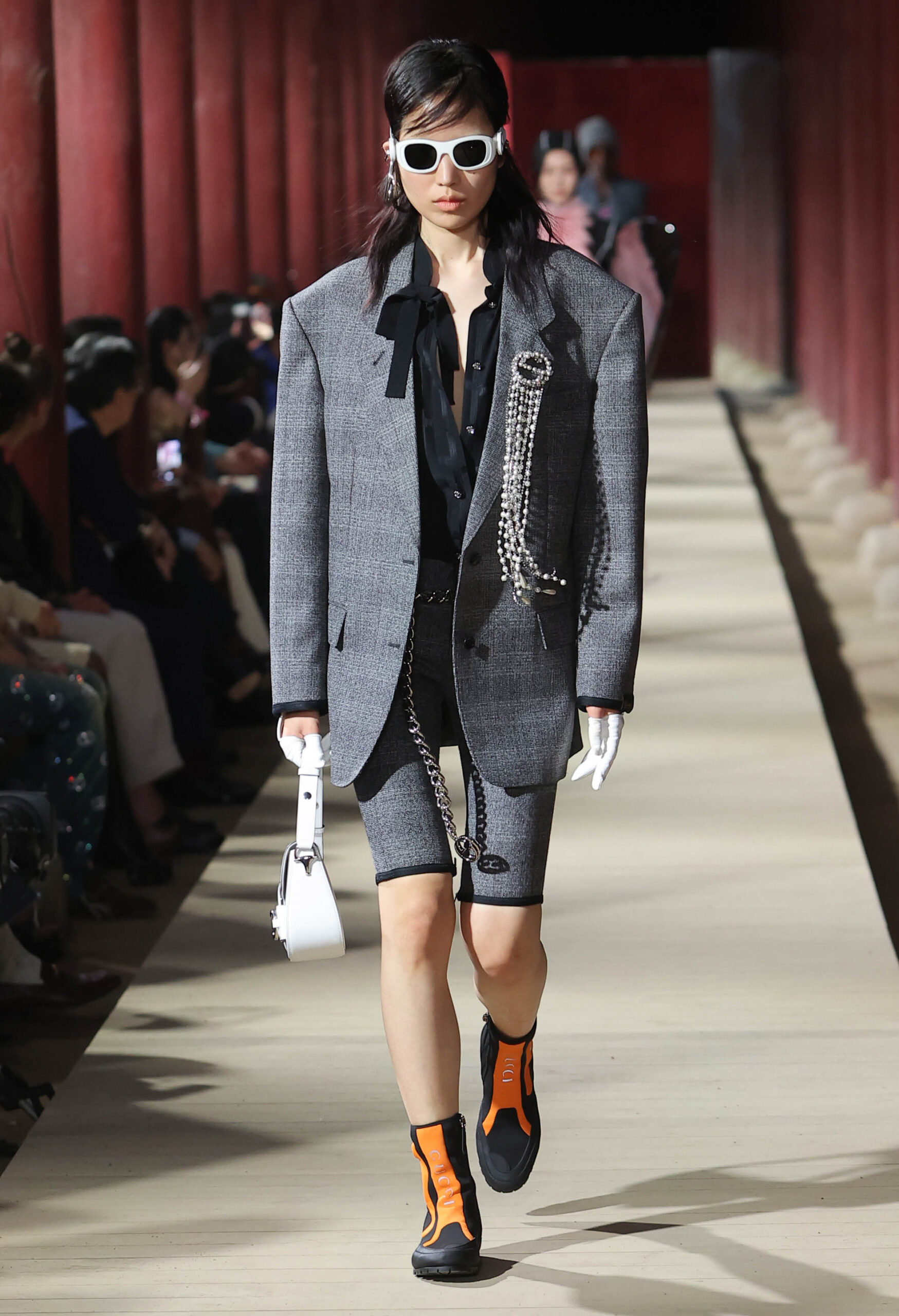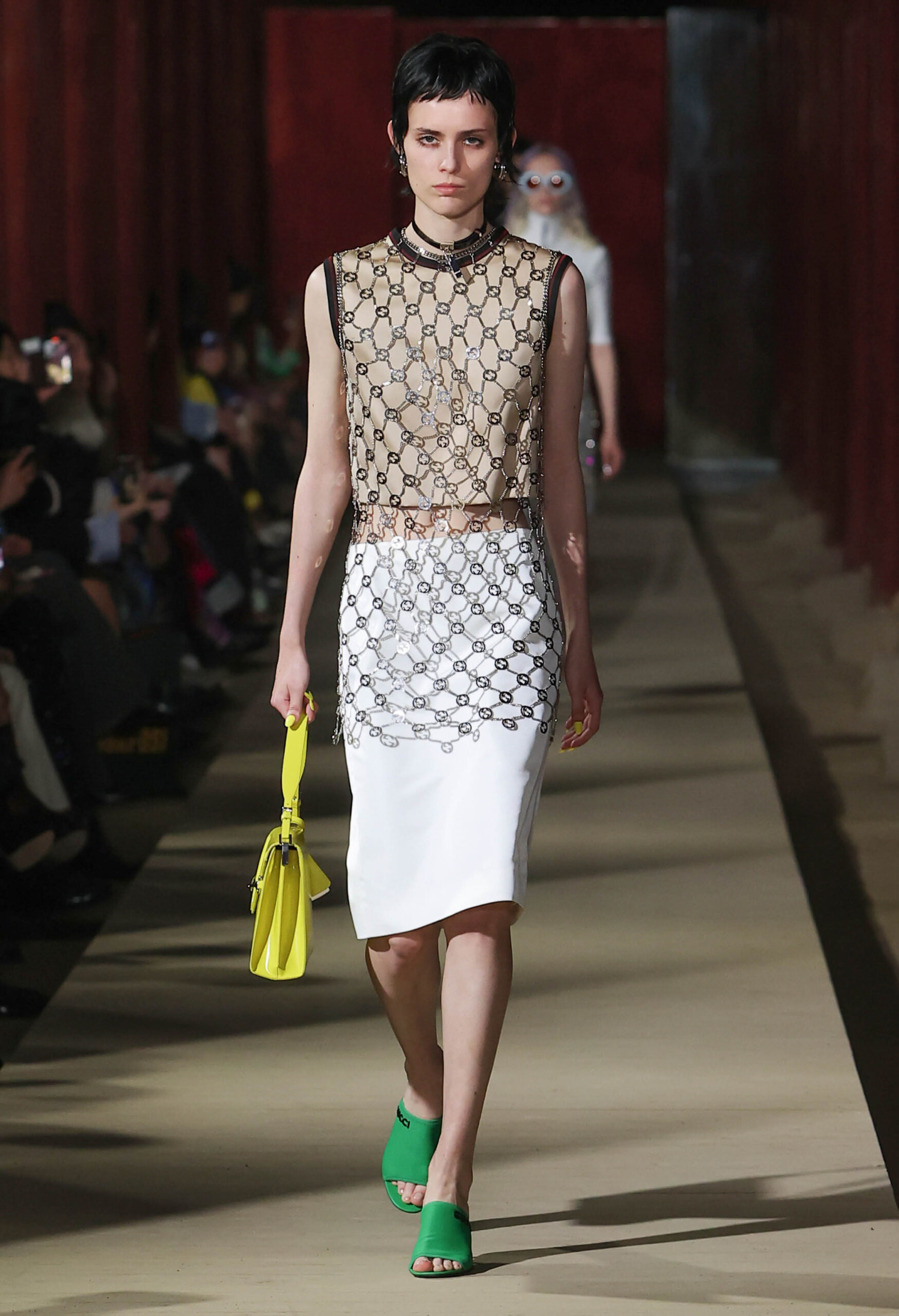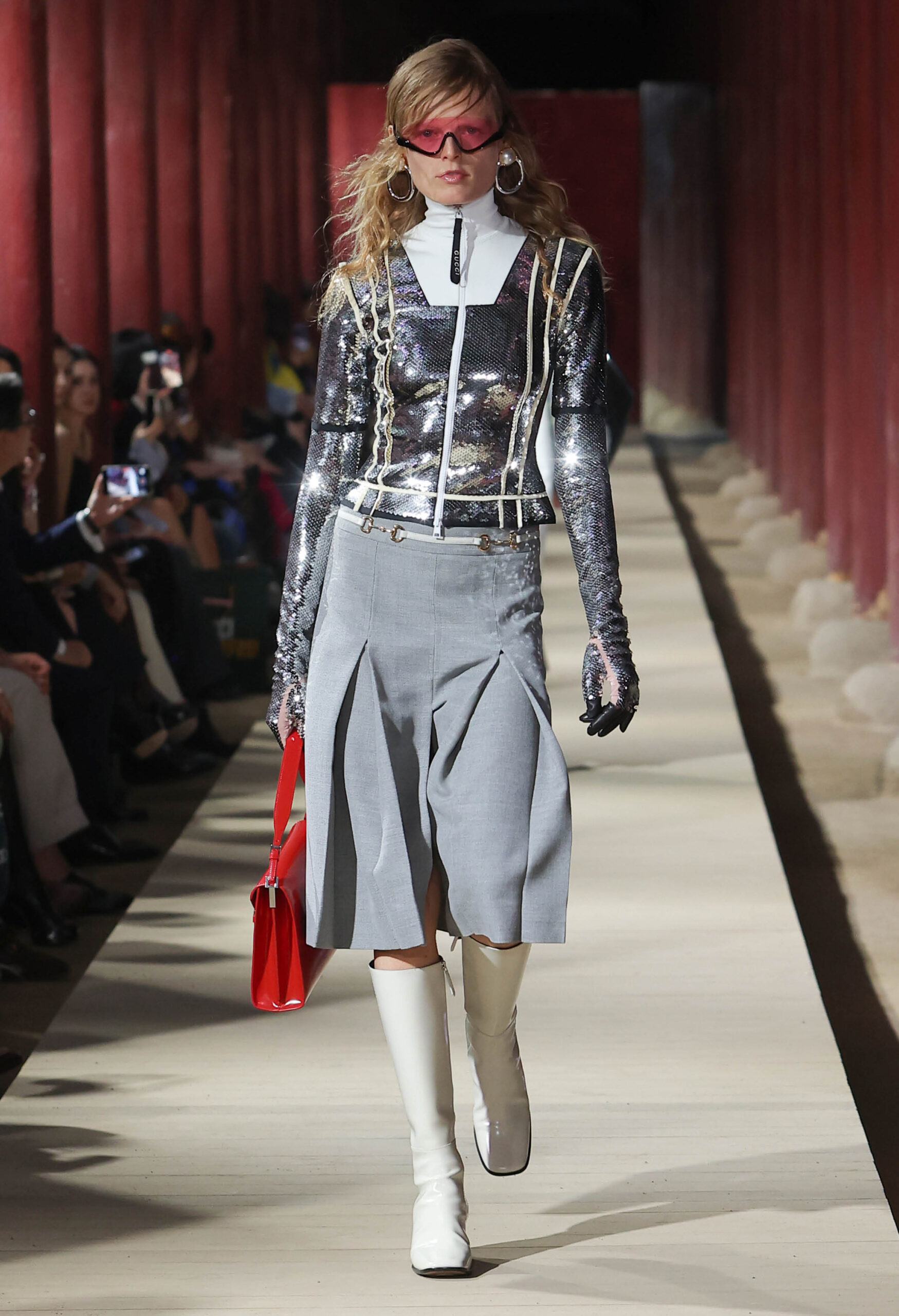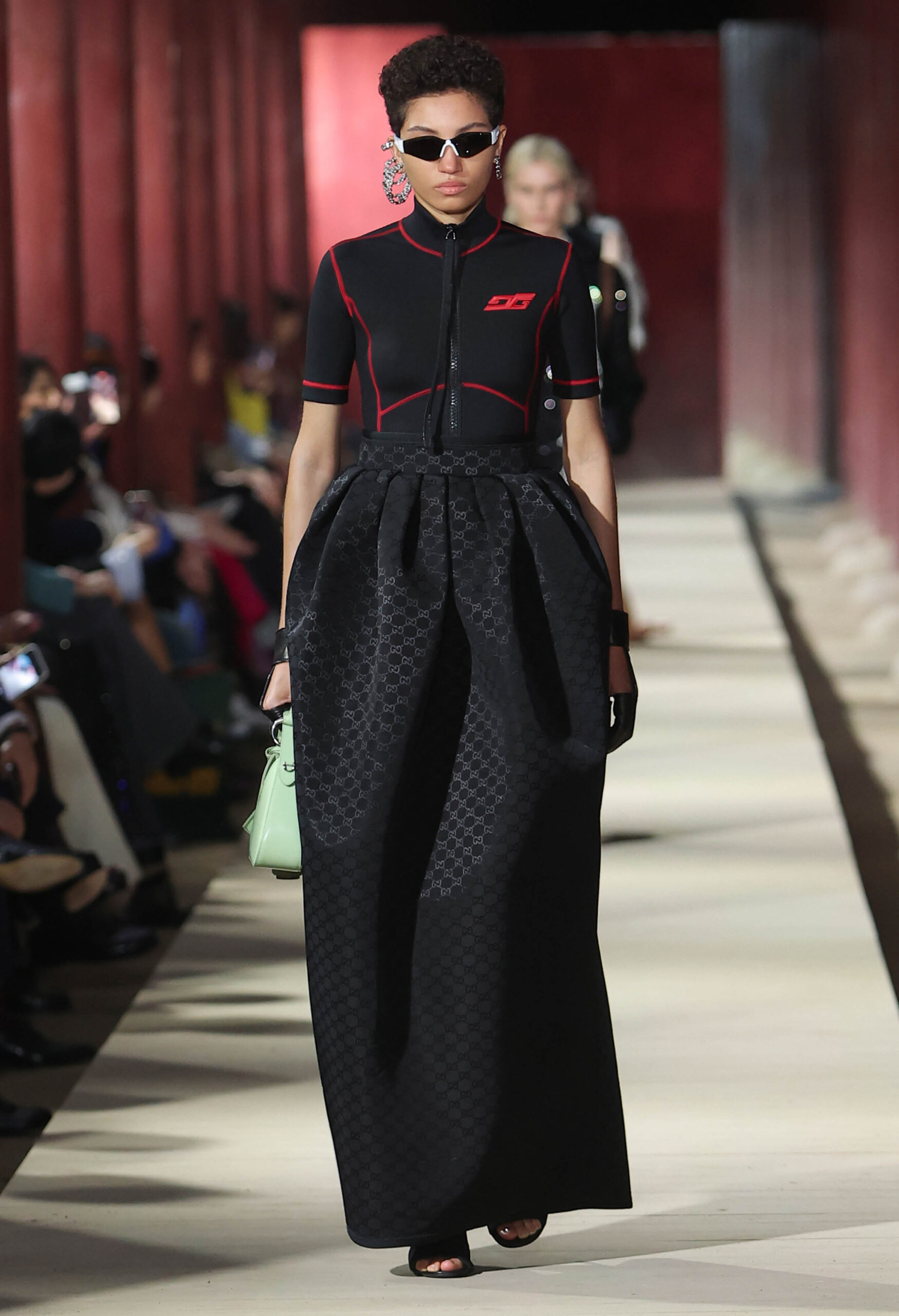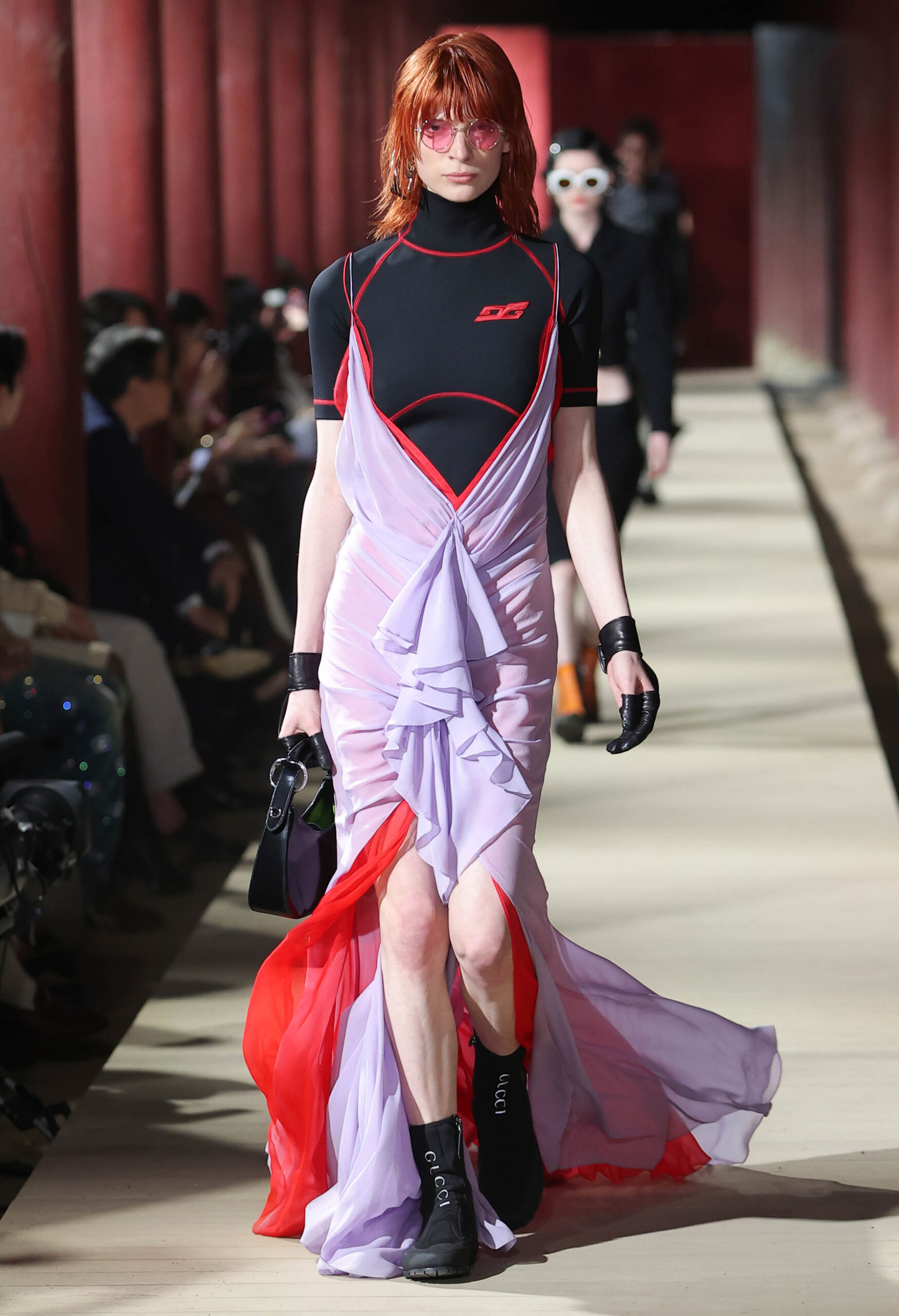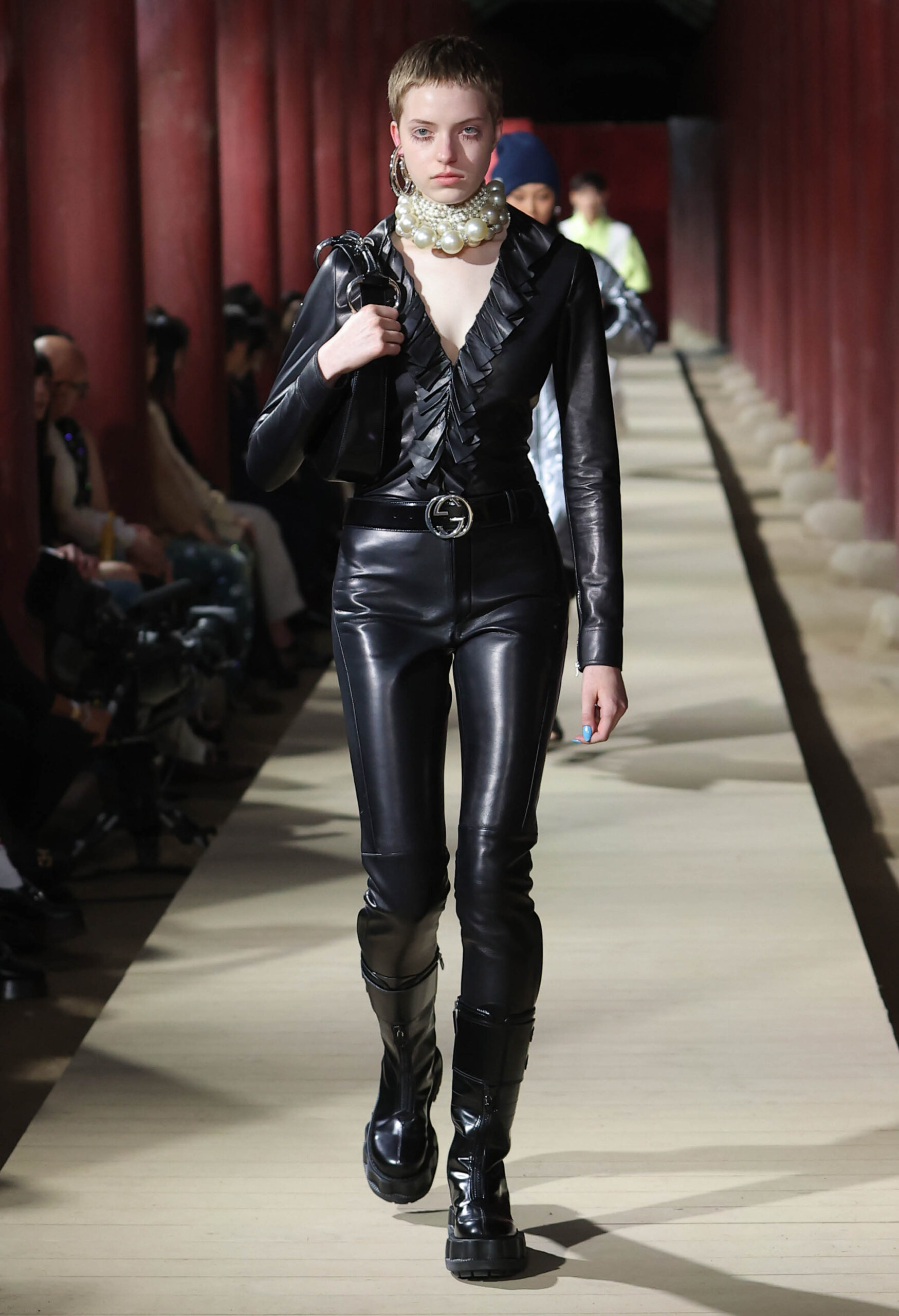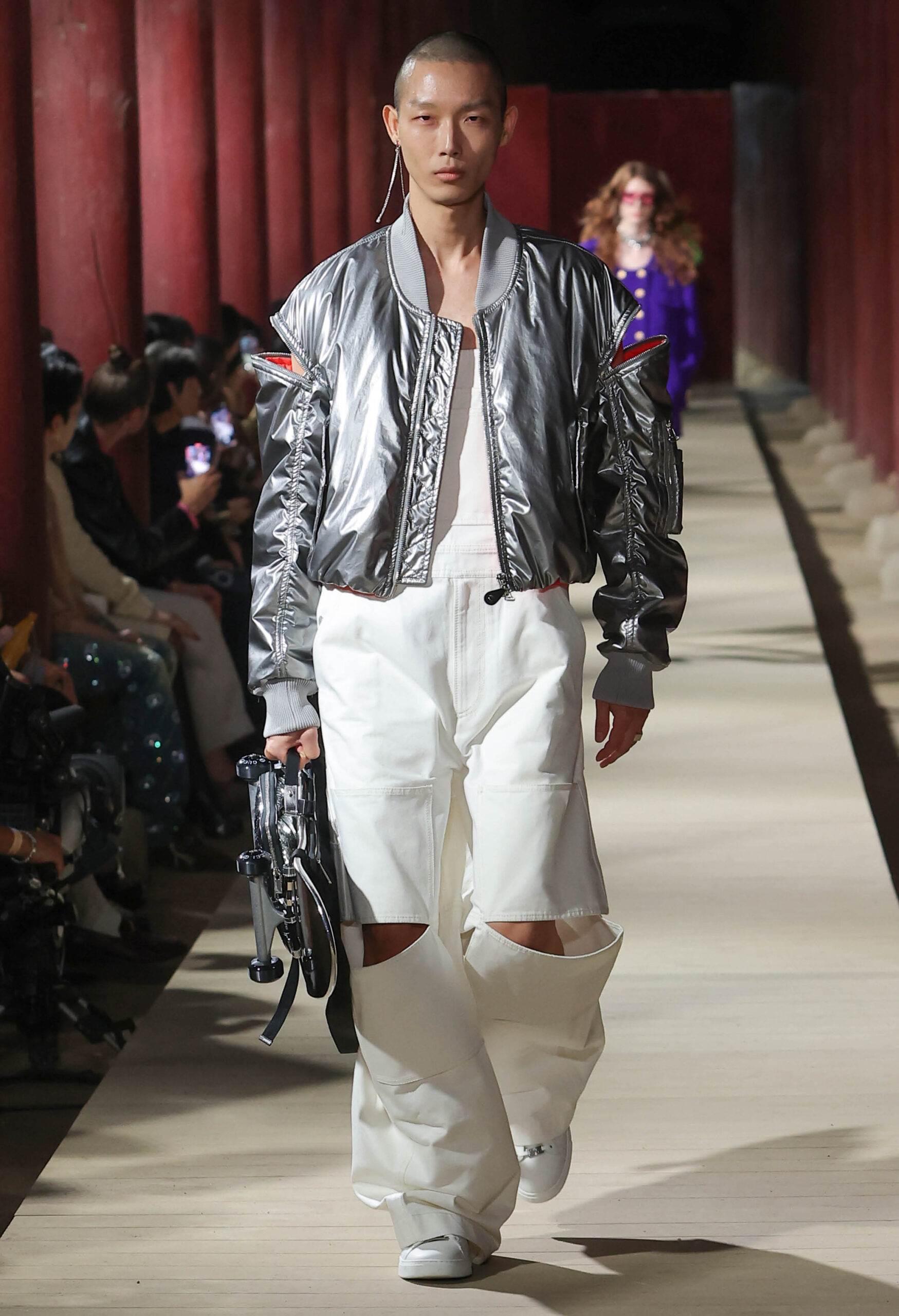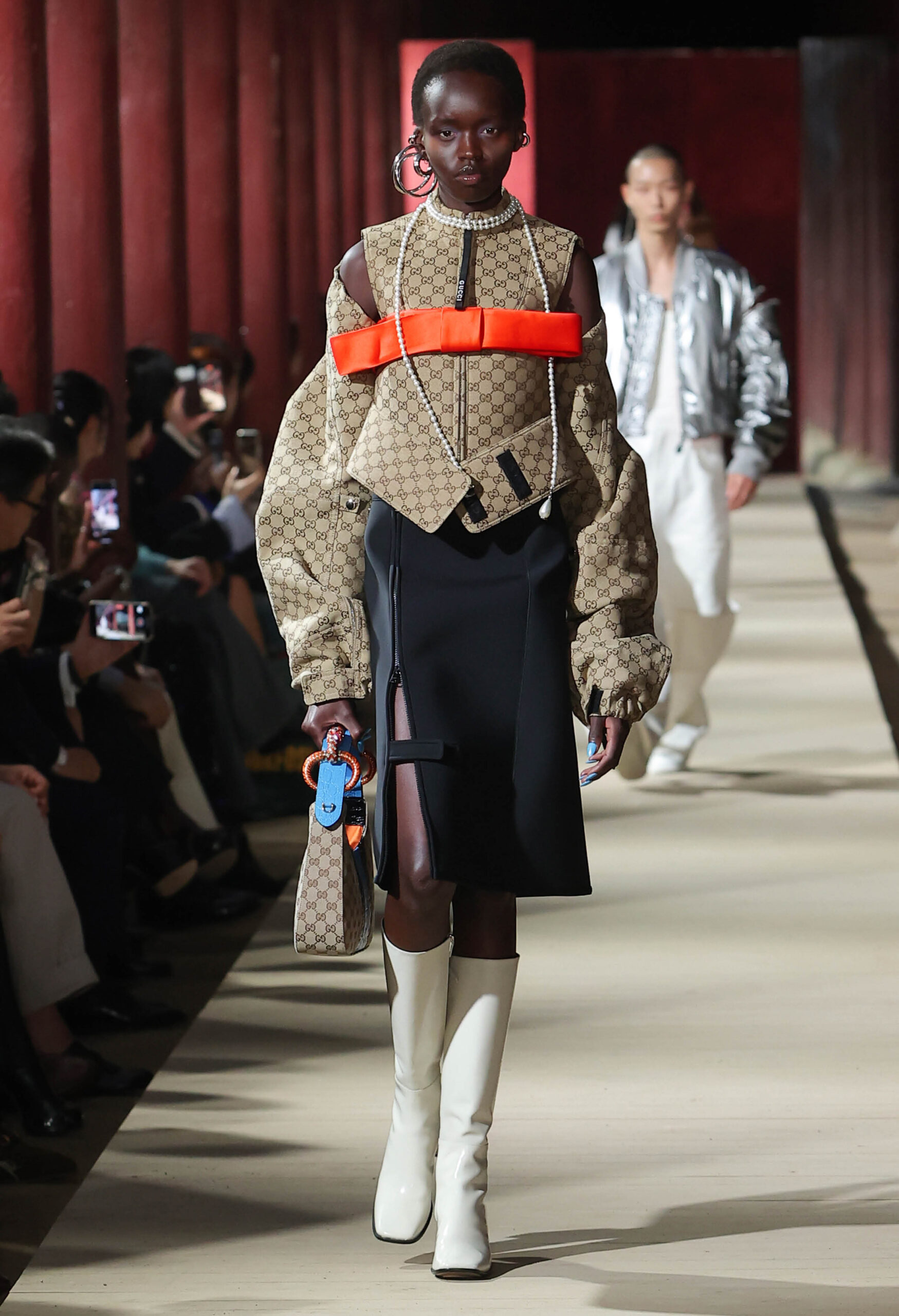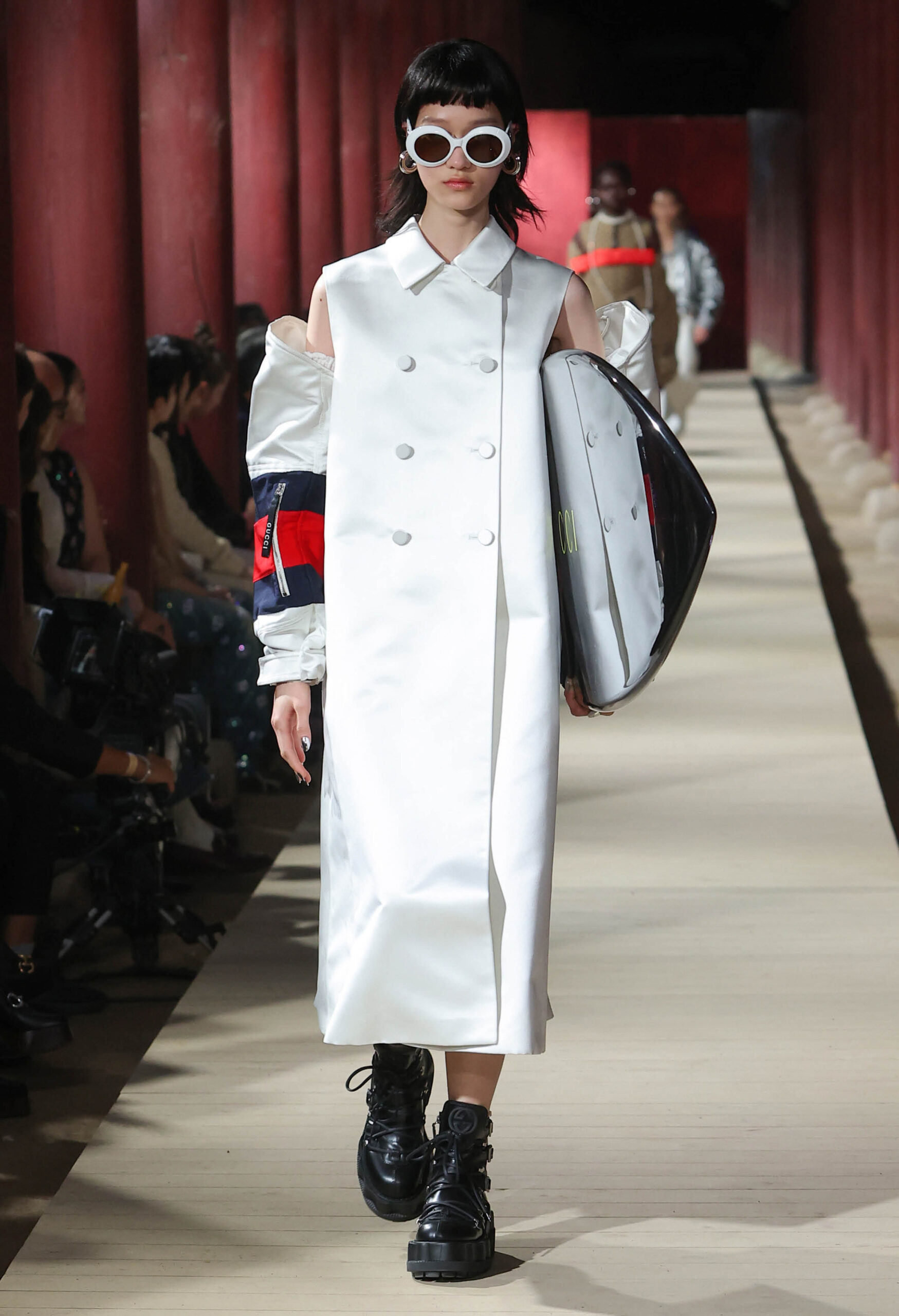 ALSO READ: THE FUTURE IS RETRO: FROM 60'S SPACE AGE TO 90'S CYBER PUNK IN BURO'S LATEST EDITORIAL STORY.