Last night, the collision of many prestigious events birthed a visual inspiration leaving a big mark on the fashion and high jewelry world. At the majestic Palazzo Ducale, an iconic emblem of Venice's heritage, the stage was set for an extraordinary event that wove together the past, present, and future, lavish showcase of unparalleled craftsmanship, the event revealed a breathtaking collection of over 400 extraordinary, one-of-a-kind High Jewelry creations, with 90 of them exuding an undeniable allure of opulence and exclusivity.. Notably, Bulgari played a significant role in preserving this historical gem, funding the restoration of the Scala D'oro, a testament to their commitment to preserving cultural treasures. As the night unfolded, an illustrious gathering of international guests graced the event, including Bulgari's esteemed Brand Ambassadors, the luminous Lisa of Blackpink, the radiant Zendaya, the enchanting Anne Hathaway, and the captivating Priyanka Chopra Jonas, alongside luminaries like Yifei Liu, Hikari Mori, Yang Yang, Lashana Lynch, and esteemed fashion connoisseurs Law Roach and Erin Walsh. Immersed in the enchanting universe of Bulgari, the guests embarked on a transcendent journey filled with beauty, wonder, and the timeless allure that only Bulgari can evoke.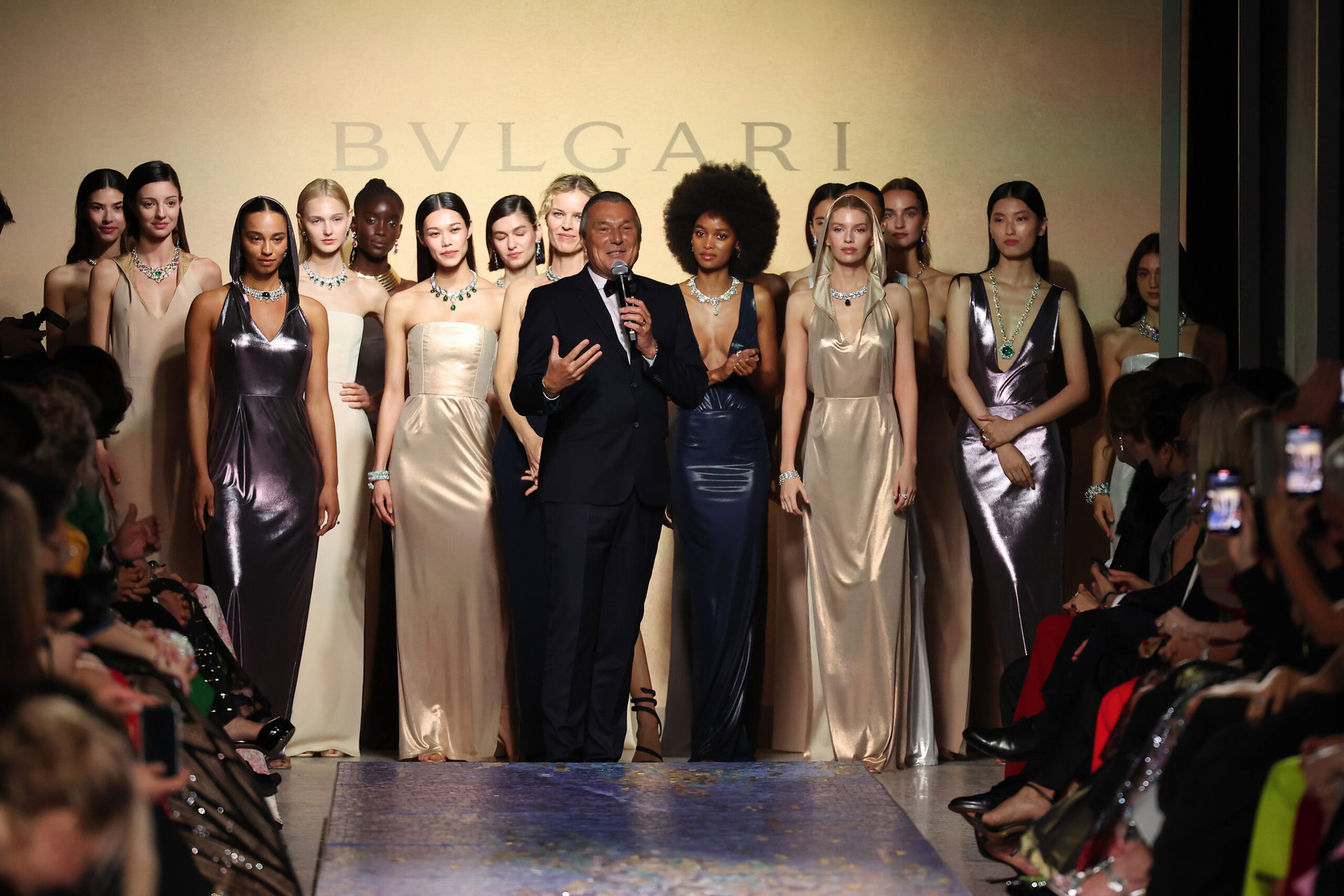 Not just an ordinary show, a constellation of models, led by the mesmerizing Stella Maxwell, Blesnia Minher, and the iconic Eva Herzigova, took to the runway, a masterpiece in its own right, meticulously crafted by the skilled artisans at Orsoni1888. Inspired by the resplendent beauty of Bulgari's High Jewelry collection, the catwalk became a precious mosaic, a radiant tapestry underfoot that mirrored the intricate brilliance of the jewels themselves. As each model graced this enchanting path, their steps reverberated with the harmony of art and fashion, creating an unforgettable tableau that merged the worlds of haute couture and exquisite craftsmanship. Enhancing their looks were the legendary Cleo sandals, reimagined by the renowned Rene Caovilla for this remarkable occasion. These opulent shoes showcased ankle straps adorned with intricately designed snakes, a symbol cherished by Bulgari, as they celebrated the 75th anniversary of their iconic Serpenti line. Following the captivating show, an exclusive gala dinner awaited the esteemed guests in the Sala dello Scrutinio at Palazzo Ducale with tables that were adorned with textiles specially crafted for this momentous event by the master artisans at Rubelli. Guiding the culinary journey was the acclaimed Michelin-starred chef, Massimiliano Alajmo, maestro of the legendary Le Calandre restaurant. With his exceptional talent and passion, he wove together a menu exclusively curated for this unforgettable evening, seducing the guests with gastronomic delights that tantalized the senses and created lasting memories.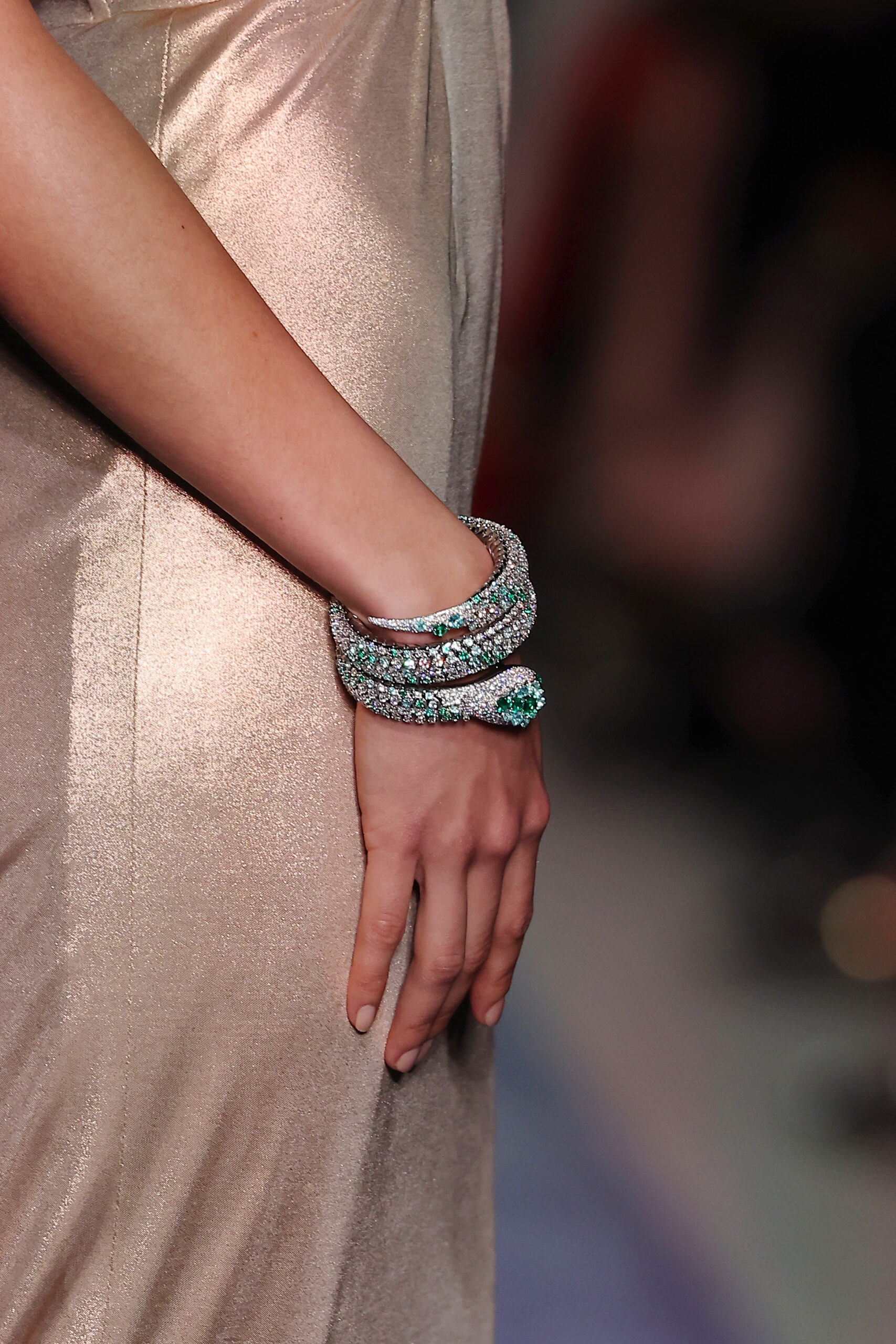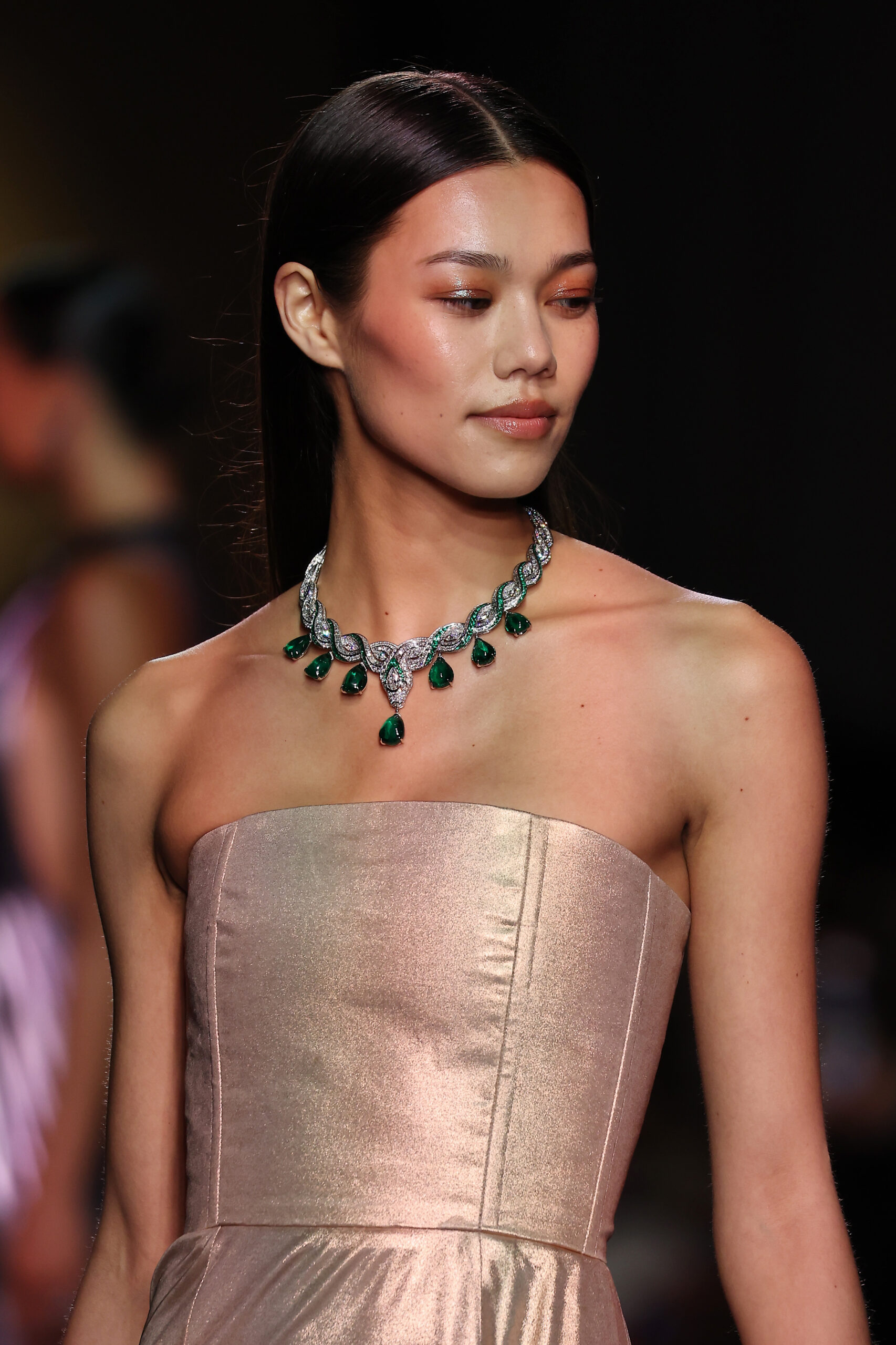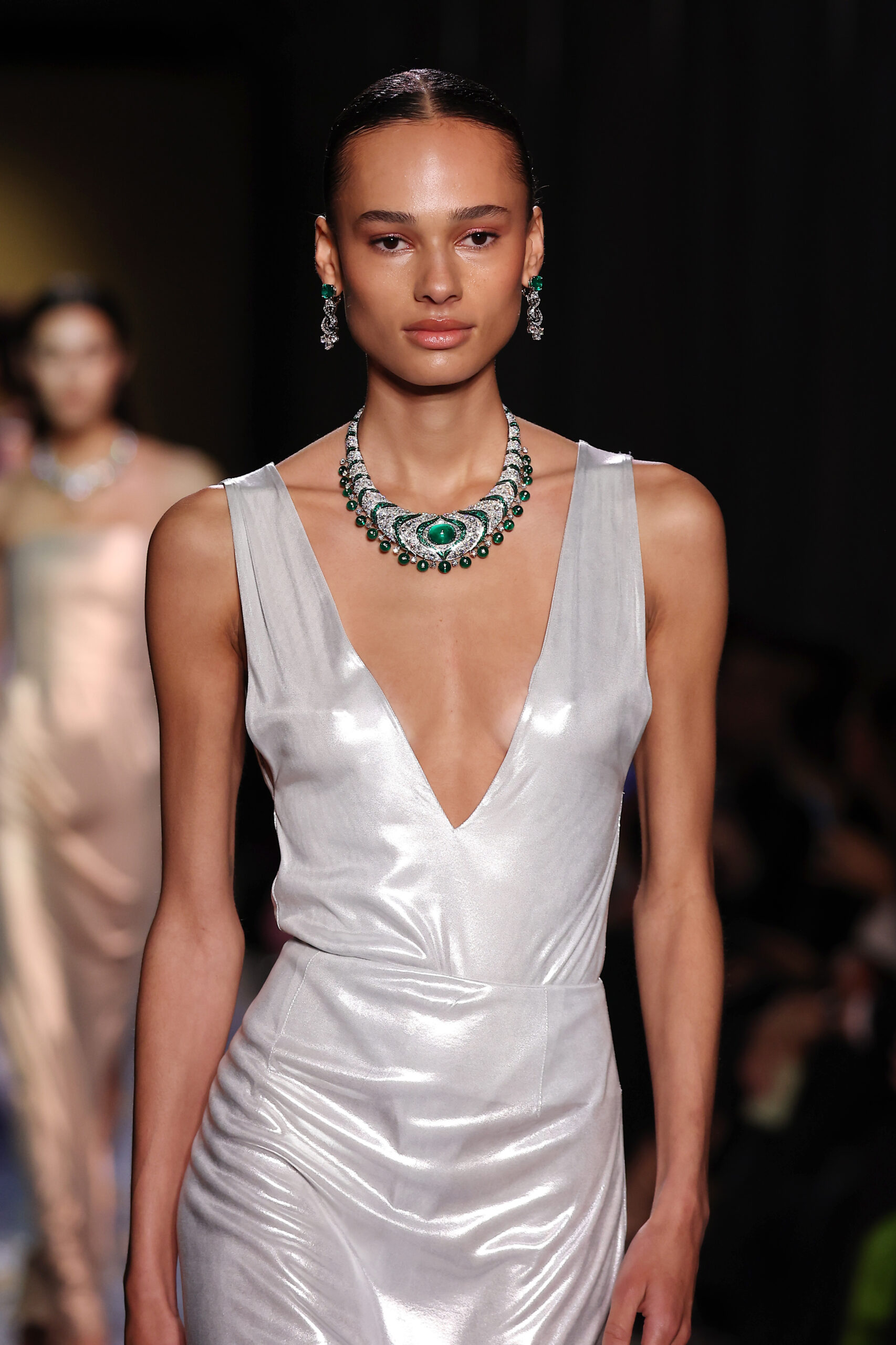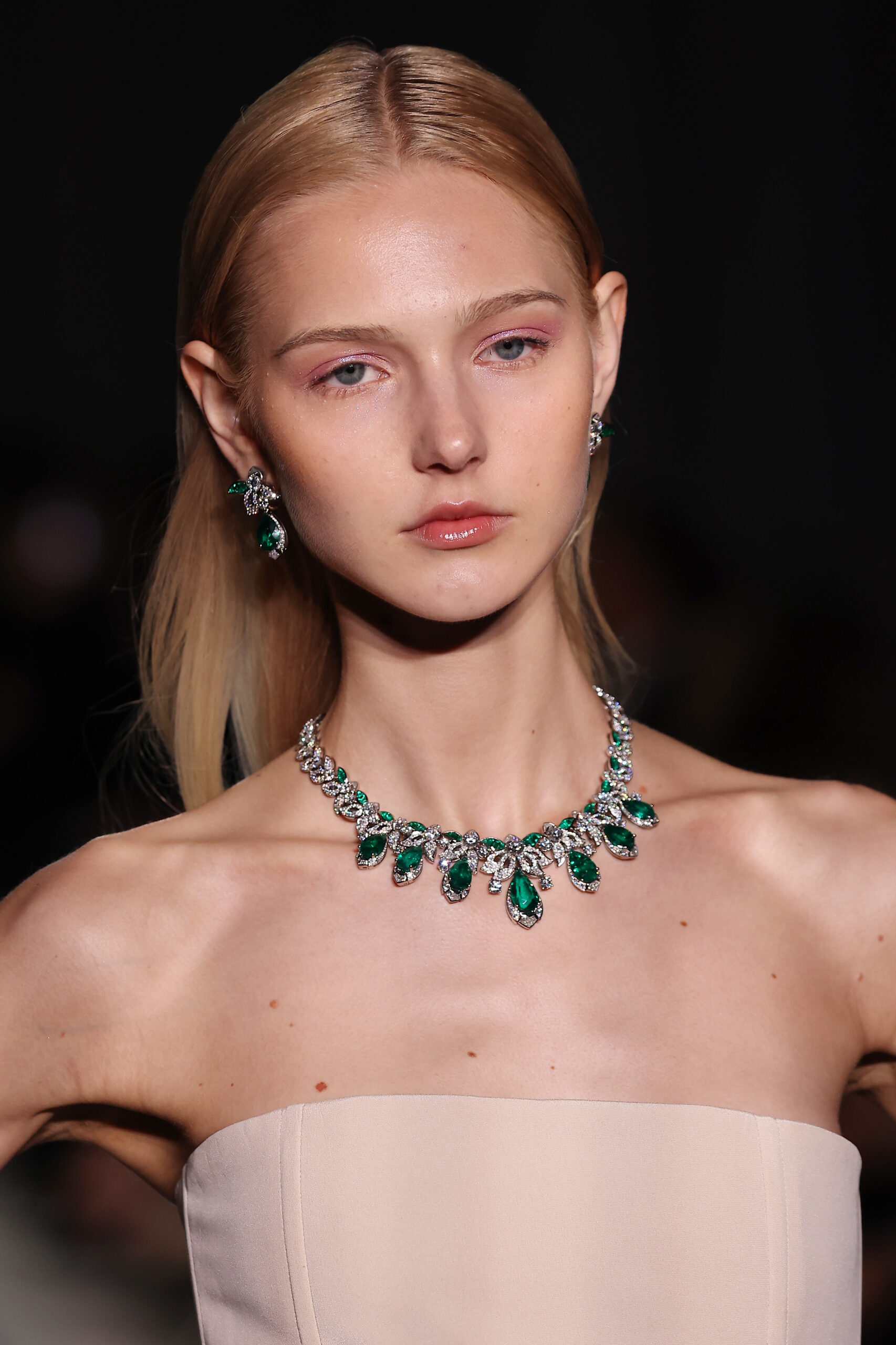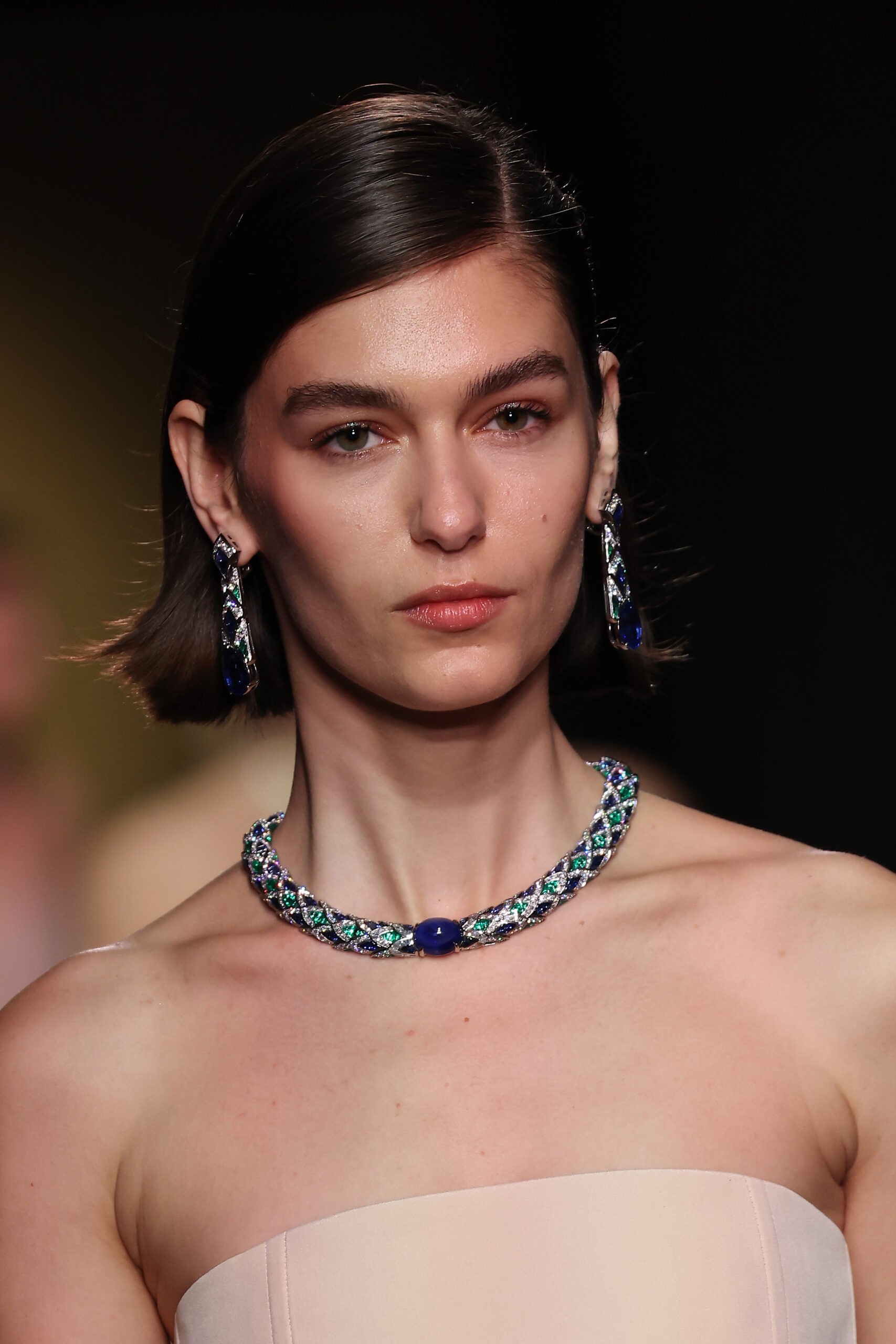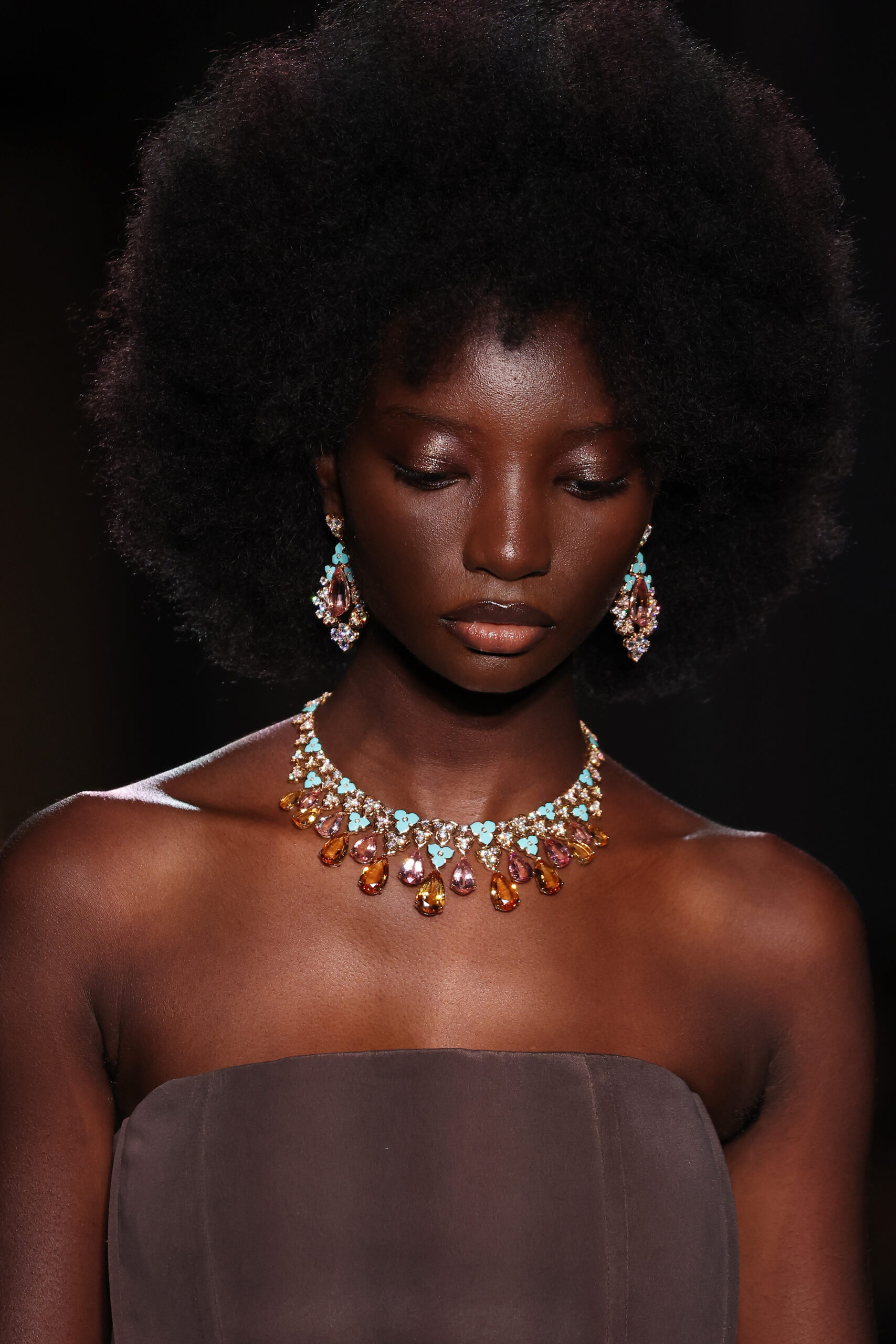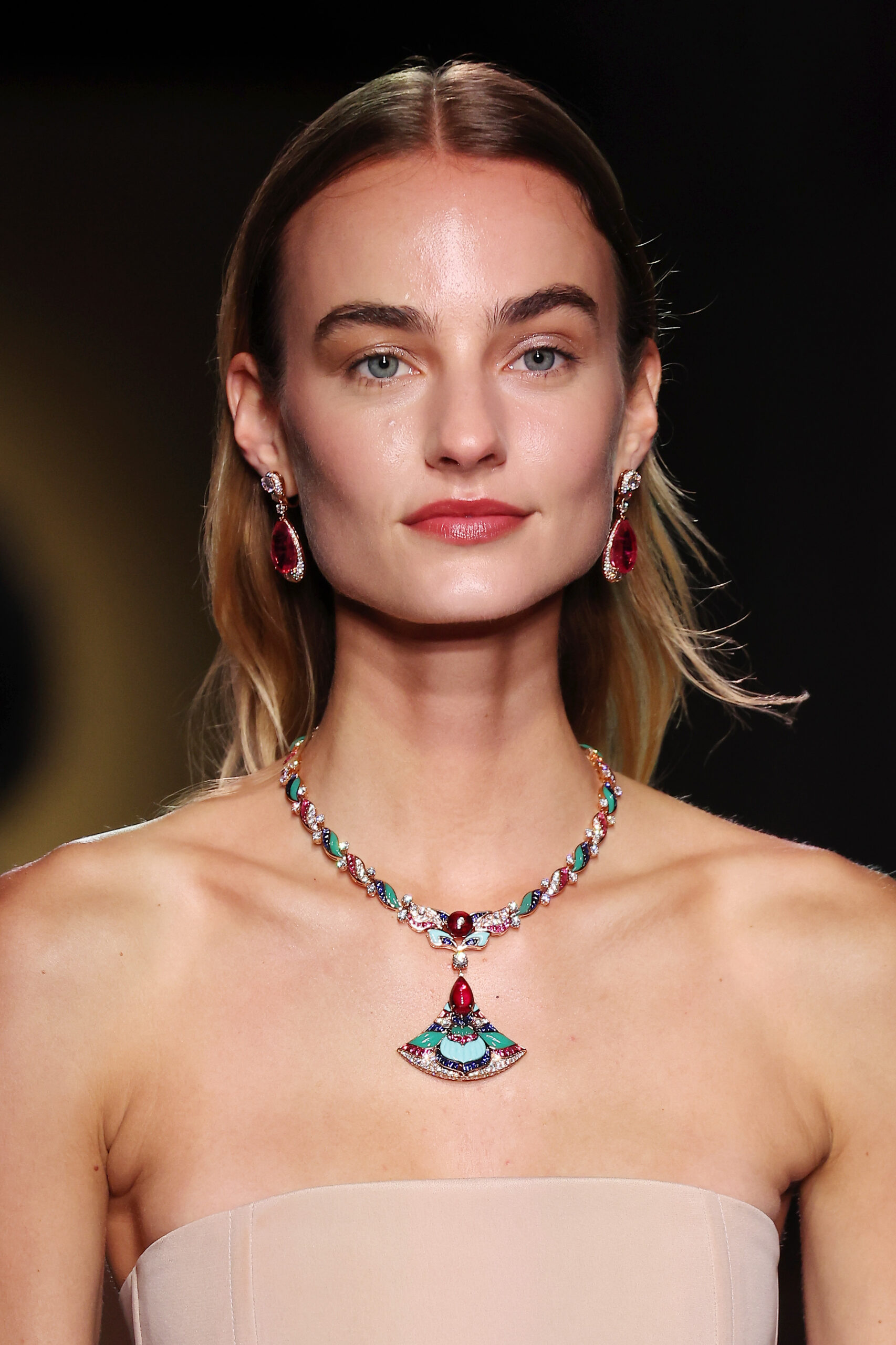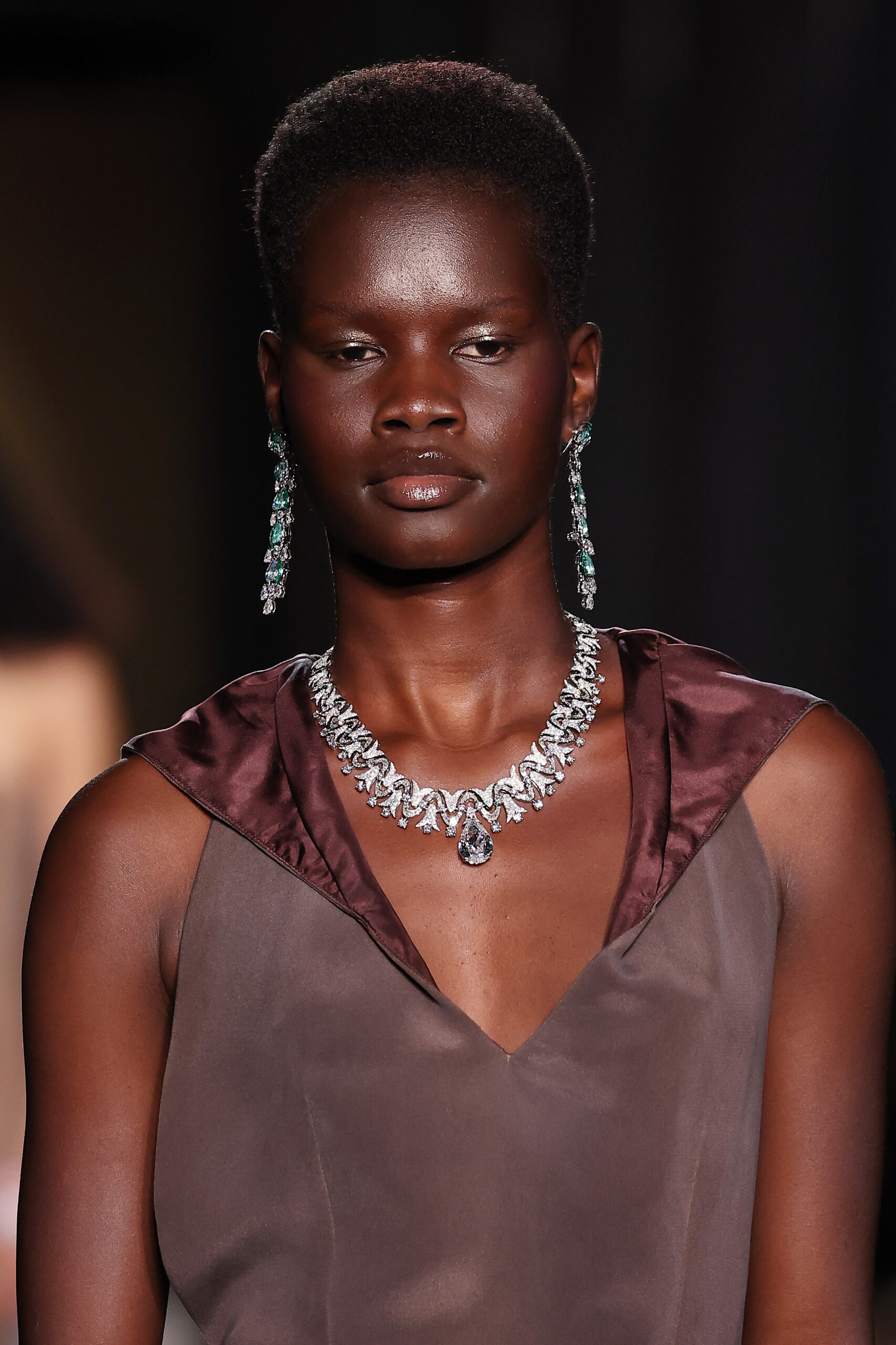 ALSO READ: ARE THE EXCEEDING SAFE CANNES RED CARPET LOOKS MAKING OR BREAKING FASHION?