The colour of truth is grey; There's so much grey to every story, nothing is so black and white…Who would have thought that such a neutral colour can inspire so many quotes? Moreover, who would have thought this neutral colour can inspire a timeless timepiece?! But there's one specific quote that constituted the essence for the birth of this collection and it goes by: 'Colours are like limited editions: if you use a lot of them, they lose their singularity.'
One colour, one model, annually unveiled through a singular conduit, this strategy captivates both the connoisseurs, who diligently acquire each vintage, fostering a collection marked by coherence and entirety, and the intermittent admirers of the 'Essential Grey' collection, who anticipate the arrival of their impeccably suited model with patience. This exceptional procedure by Hublot reflects their commitment to proffer an equitable chance for all to embrace this atypical marvel. It signifies the brand's aspiration to ensure parity among collectors, regardless of their proximity to any of the 130 brand boutiques. Notably, the 2023 iteration is twofold in rarity when contrasted with its 2022 precursor (100 pieces versus 200).
This year, the Spirit of Big Bang metamorphoses into the quintessentially Grey embodiment. The historical collection, uniquely Hublot's in the barrel format, is swathed in 100% titanium – encompassing the case, bezel, screws, crown, push-pieces, case-back, and folding clasp. Titanium's innate chromatic attributes, a gentle and lustrous grey, are harnessed to fashion the Essential Grey version through sandblasting and grinding, an intrinsic foundation. To complement this occasion, the rubber strap mirrors this hue, demarcated by a black-threaded edge that defines its vanishing border.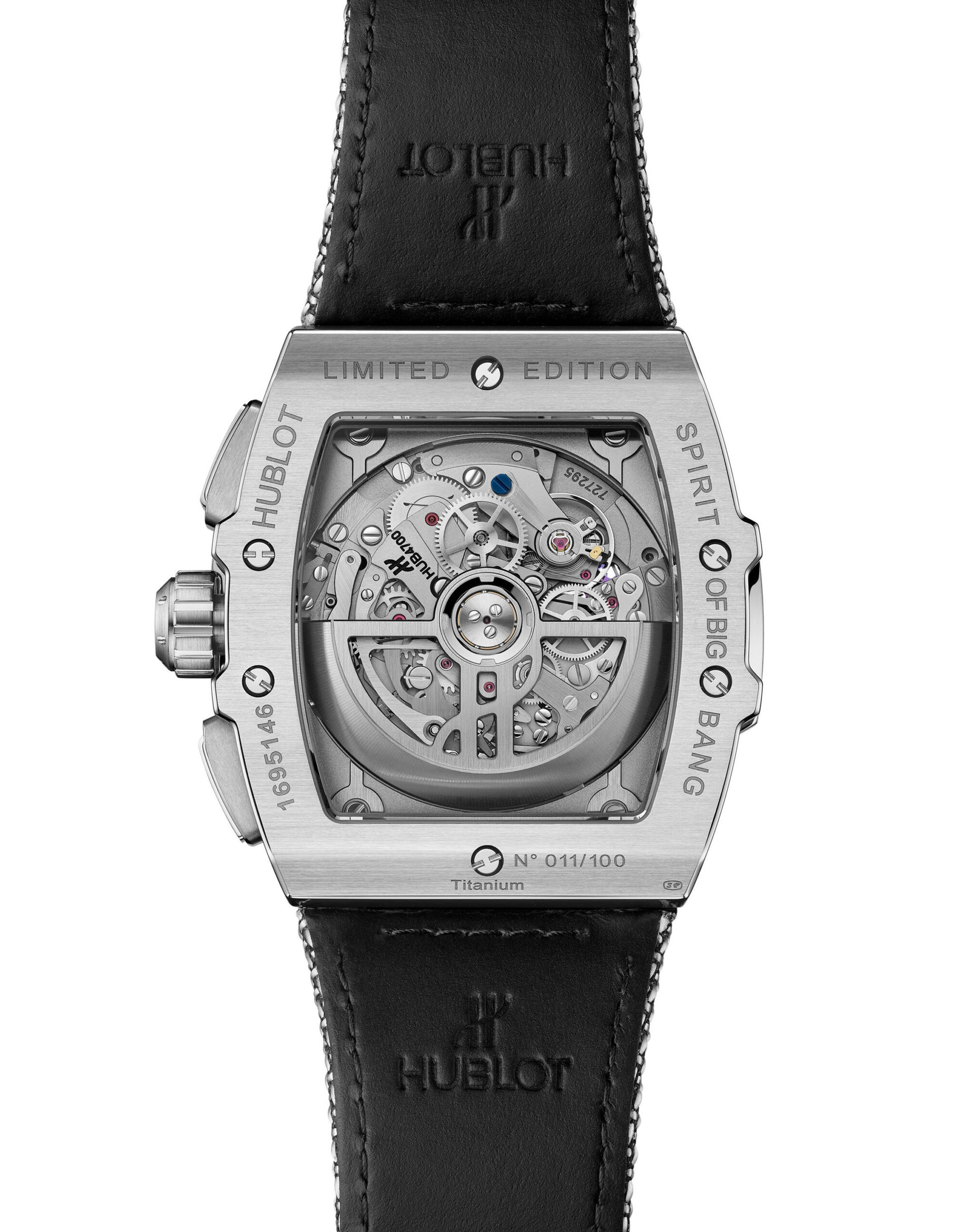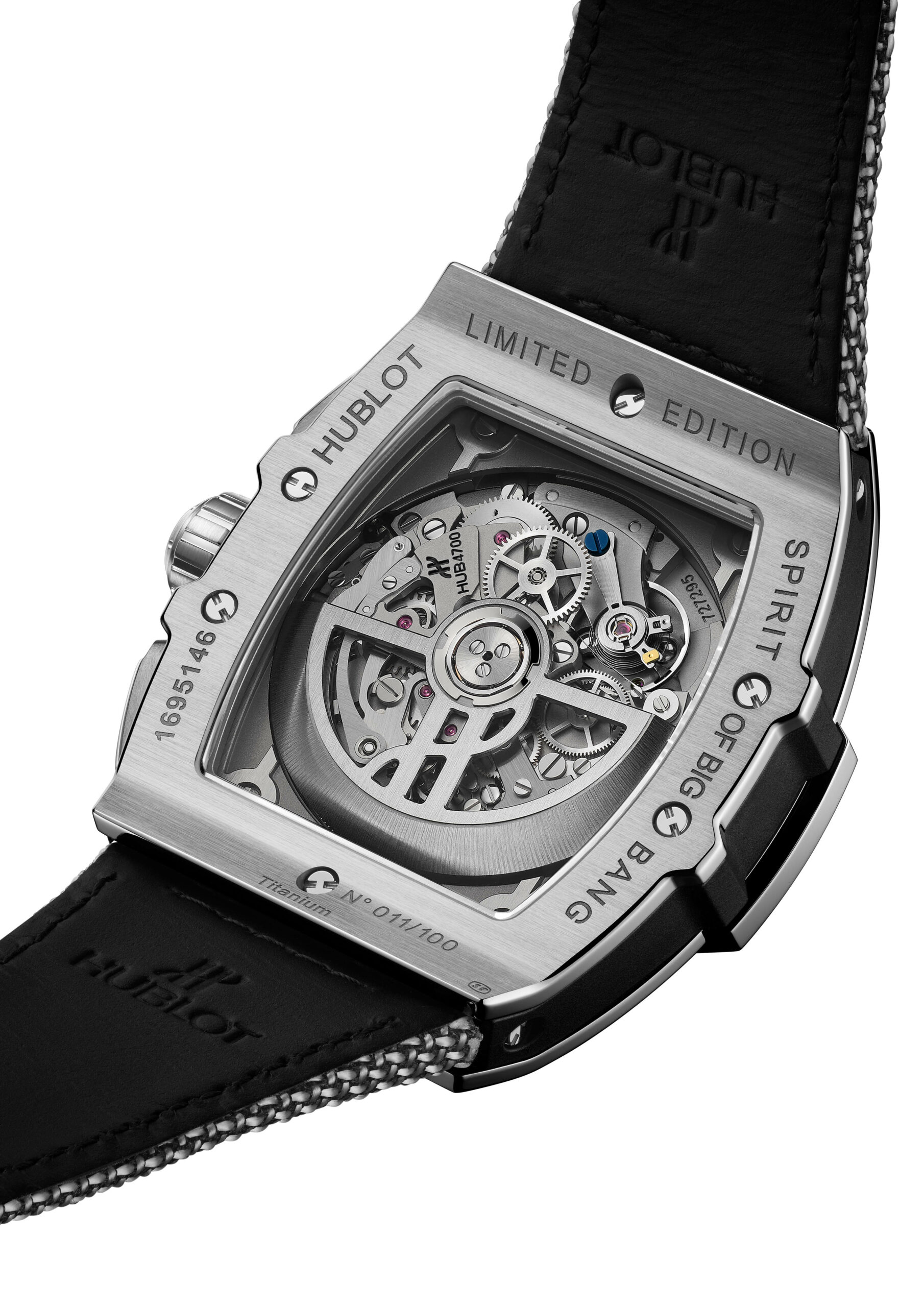 100 editions stand ready to be embraced, an exclusive online rendezvous unfolding solely at hublot.com. Much like select Hublot treasures offered through virtual avenues, this digital sojourn is accompanied by the all-encompassing Full Hublot Service. This enthralling journey commences at the very instant of acquisition, intertwining with your timepiece's destiny as it is officially welcomed into Hublot's realm. Here, a profound promise awaits – a pledge to lavish your cherished watch with a comprehensive rejuvenation, a testament to our commitment.
Envision a horizon where your watch's grace is rekindled – its original splendor restored, its water-resistance reborn, its intricate heart invigorated. This is the orchestration of Hublot's craft, the holistic renewal of your treasured timekeeper. With the Spirit of Big Bang Essential Grey, this ceremonial dance of restoration is an inherent privilege, artfully woven into the tapestry of Hublot's legacy.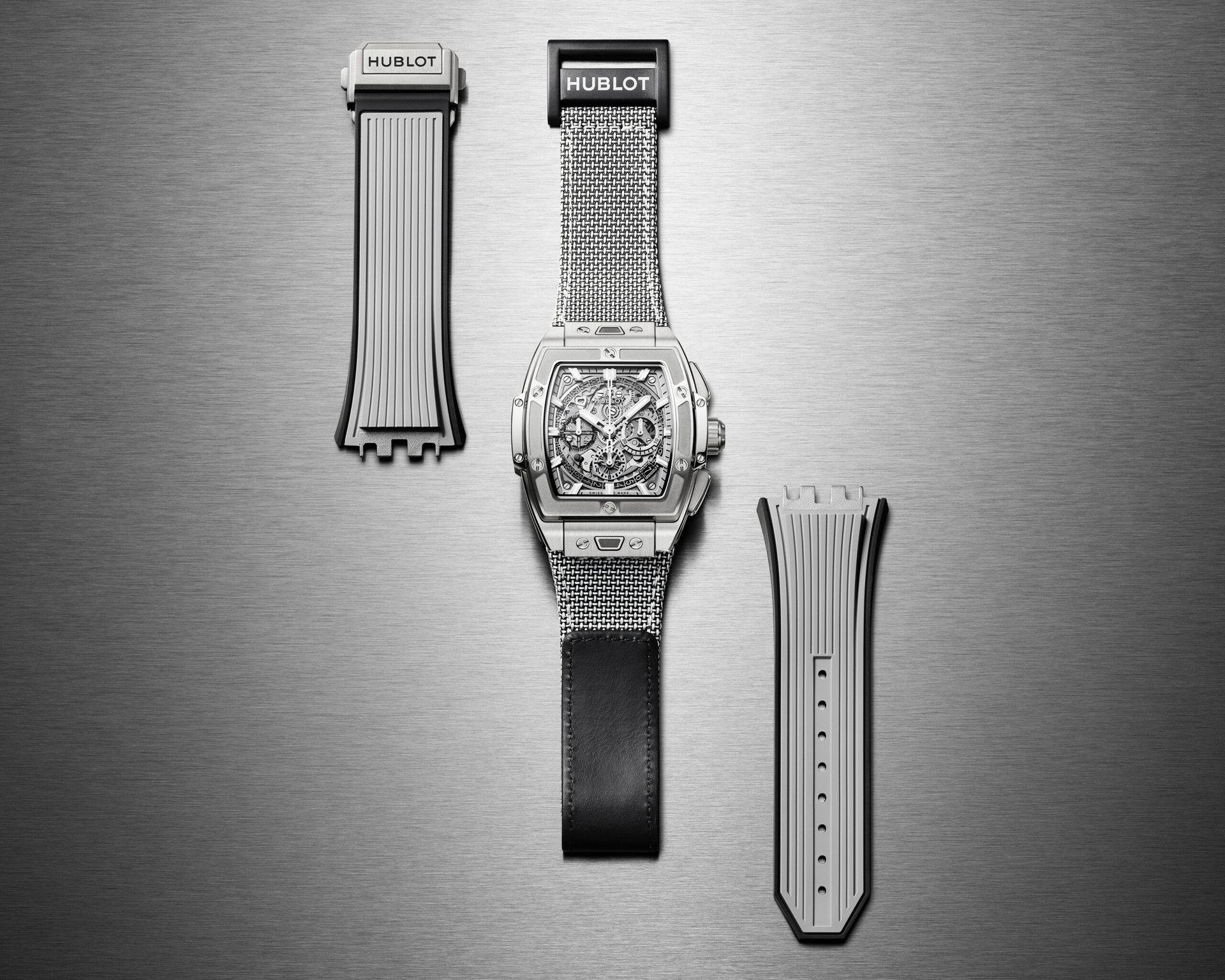 "The watch industry tends to cash in on major trends in dial colours, such as blue or green, which only seem to last a few seasons. That is not our approach. Hublot is not a follower of trends. In fact, in most cases, our models don't even have a dial! At Hublot, if we believe in a colour, we work with it across the whole model, and make a limited series to preserve its value out of respect for our collectors. Either we go all out, or we don't do it at all." – Ricardo Guadalupe HUBLOT CEO.
ALSO READ: YOUR NEW GO-TO BAG IS NONE OTHER THAN THE GO-14 FROM LOUIS VUITTON.