Infused with a daring new chromatic palette, this expressive chronometer follows the exhilarating debut of its namesake in the previous year. The 2022 iteration, adorned in a vibrant orange hue, introduced an ingenious fusion of cutting-edge mechanics, advanced materials, and heart-pounding aesthetics. It marked the apex where Roger Dubuis' esteemed Hyper Horology™ intersected with the audacious Sterrato engineering.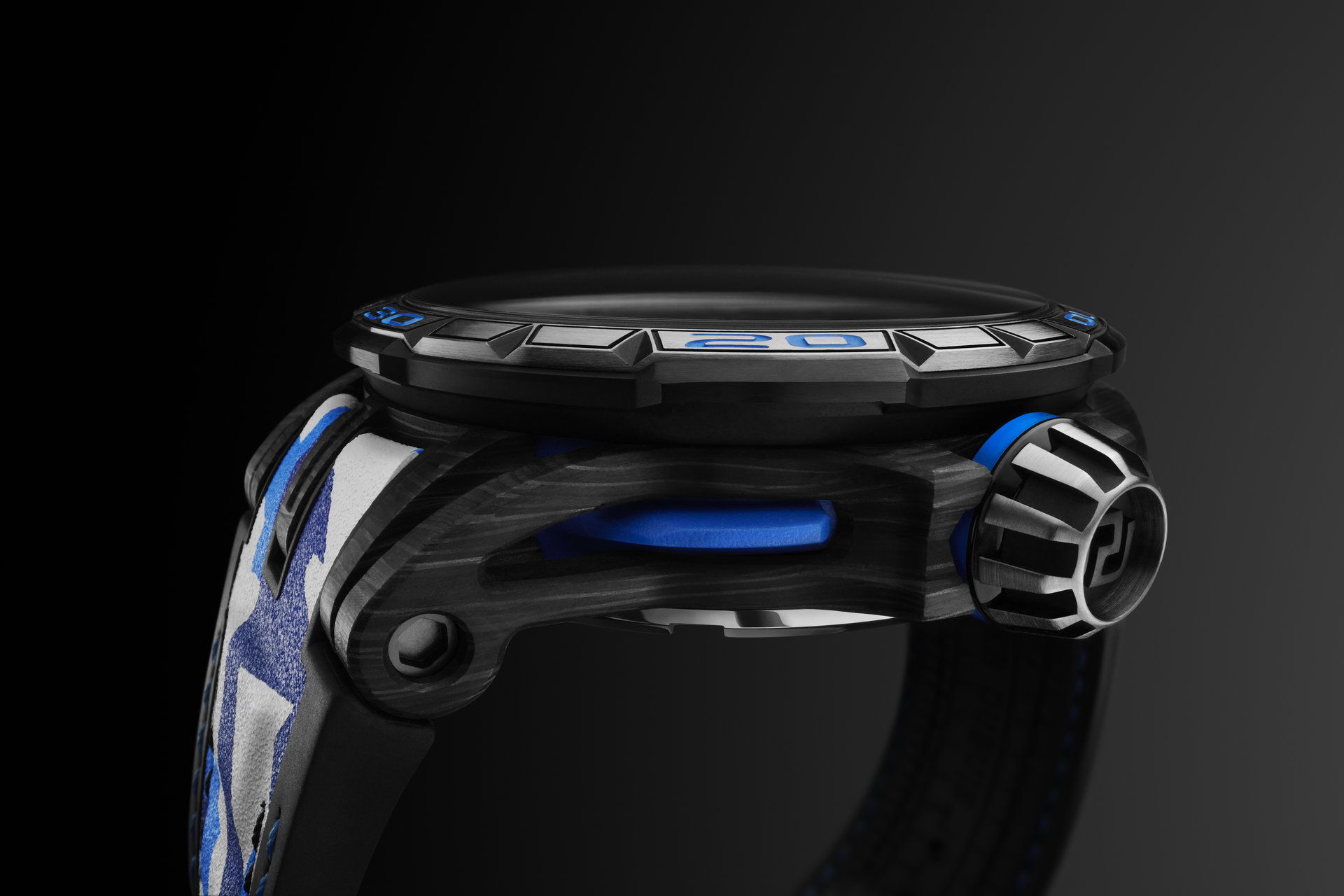 Today, embarking on its second venture, the terrain of innovation shifts once more as this inspired timepiece design evolves to present a remarkable new rendition. Beyond its status as a visual masterpiece, boasting a robust 60-hour power reserve, this Monobalancier also delivers the impeccable precision and seamless operation for which Roger Dubuis is globally acclaimed. In terms of aesthetics, the movement elegantly adopts the iconic contours of hexagonal air intakes, forging a seamless connection between chronograph and automobile. Additionally, the dual barrels positioned between 5 and 7 o'clock, a signature hallmark of the Maison's Huracán watches, pay homage to the vehicle's multi-fuel tanks.
Adorning the wrist is an amalgamation of azure tones composing the camouflage motif of the rubber strap. This design pays homage to the robust essence that characterizes the timepiece and is meticulously shaped through an ingenious technique known as Combined Vulcanisation. Distinguished by its intricate process, which extends the crafting duration by 30% compared to a standard strap, this unique method involves the fusion of numerous colored layers through vulcanization. The outcome is a seamlessness that defines the appearance.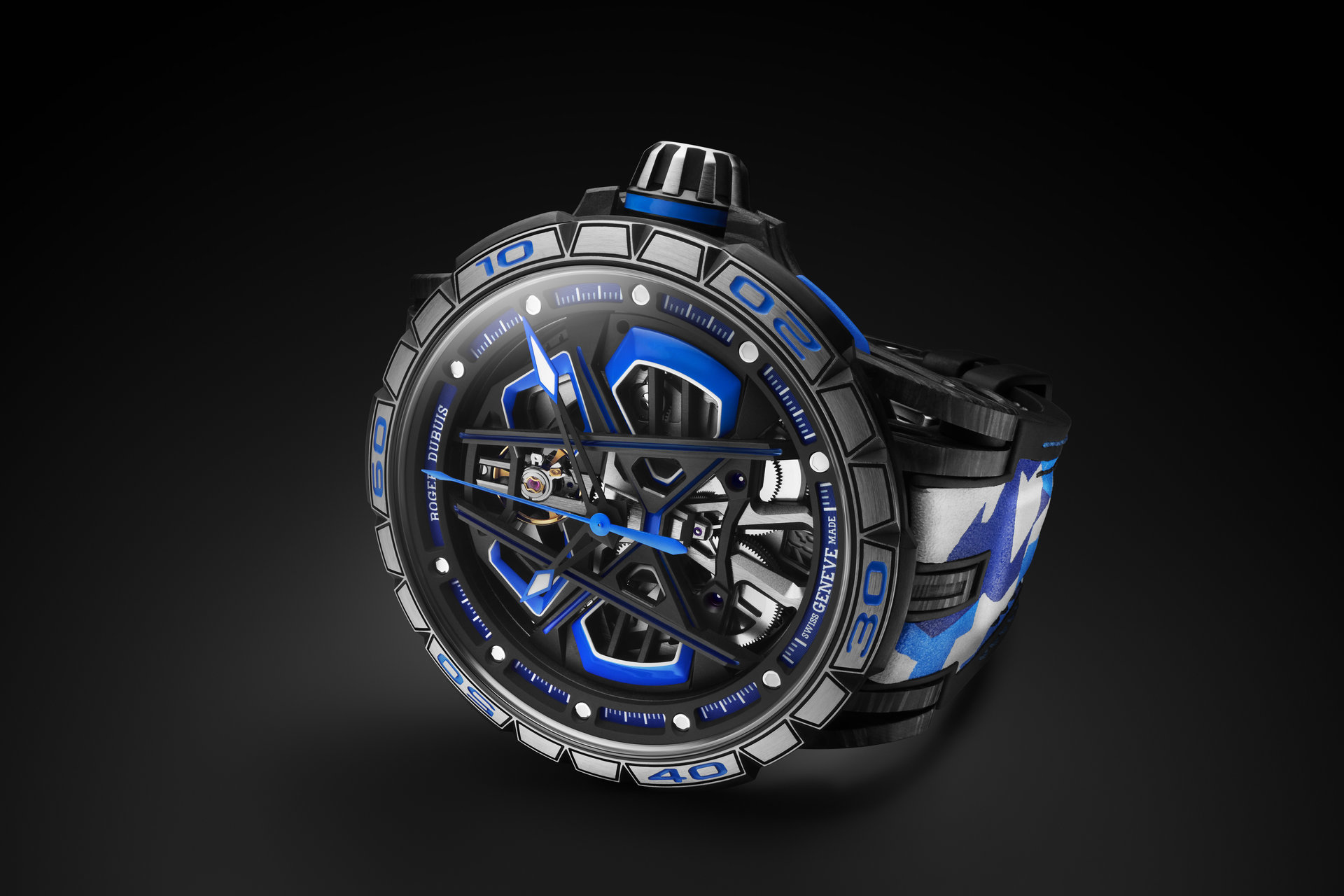 Underneath, the strap is hewn from black rubber and showcases the precise tread pattern of a Pirelli Trofeo R tire. The inclusion of a Quick Release System further empowers the wearer, enabling them to effortlessly swap out the strap within moments, thus imbuing the watch with their personal flair.
Restricted to a mere 28 units, the Excalibur Spider Huracán Sterrato MB in its blue rendition assumes the role of a coveted rarity, appealing profoundly to ardent aficionados. As an exclusive privilege, the initial five patrons engaging in an online acquisition through Roger Dubuis will be rewarded with a bespoke, meticulously hand-painted helmet that impeccably mirrors the timepiece's aesthetics. This additional memento stands as a perpetual source of inspiration, beckoning towards adventures that venture beyond the trodden path.
ALSO READ: 6 NEW HOROLOGICAL MASTERPIECES ARE BEING PRESENTED BY BVLGARI, TAKE A LOOK!