Unveiling the treasures of ancient Rome and Greece: The Monete Catene Dual Time wristwatch and Monte Catene timepiece shine a light on extraordinary antiquity.
The Monete Catene Dual Time wristwatch cradles within it two ancient coins that conjure the majestic era of Emperor Septimus Severus and his ethereal empress Julia Domna, an enchanting pair immortalized as divine beings. In a graceful dance with history, the Monete Catene watch comes forth, adorned with a singular denarius – a silver relic bearing the likeness of the formidable Emperor Caracalla. Crafted in a symphony of gold and diamonds, the Monete Catene timepiece stands as a testament to artistic virtuosity, an embodiment of sophistication woven into the fabric of aesthetics, proudly revealing the extraordinary treasures of antiquity hailing from the fabled realms of Ancient Rome and Greece.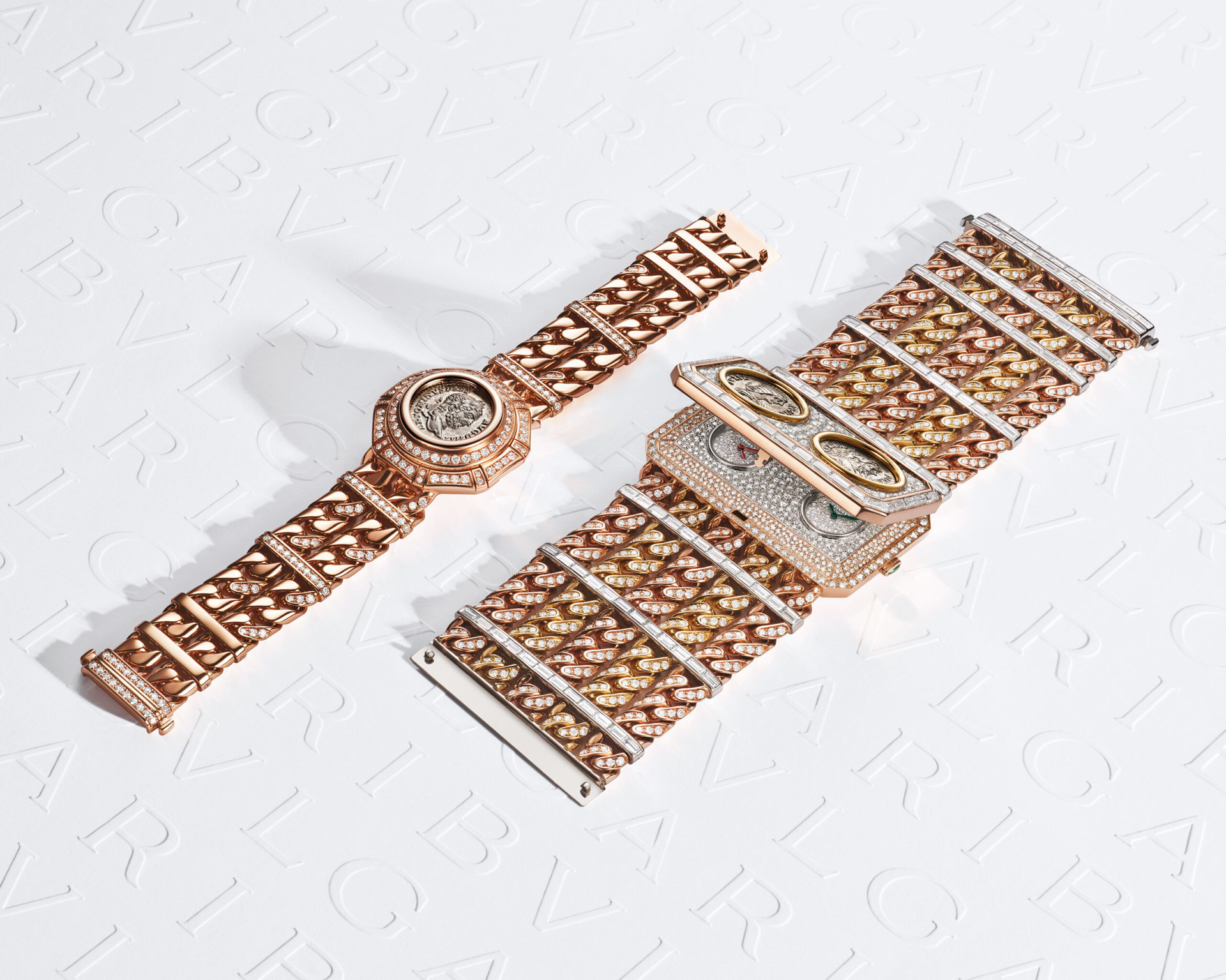 Bulgari's Piccolissimo BVL 100: A Circular Minatore mechanical marvel weaves together Horology & High Jewelry just like couture.
In the heart of Bulgari's horological realm, the Piccolissimo BVL 100 emerges as a petite marvel, a circular minuscule mechanical masterpiece that stands as the most diminutive of its kind in the market. Its exquisite presence encapsulates the enigmatic fusion of mechanical time within the realm of High Jewelry, embodying the very essence of concealed gemstone horology. From this enigmatic stage, two captivating protagonists step into the limelight: the Serpenti Misteriosi, a symphony in white gold adorned with a resplendent array of over 33 carats of diamonds, and the Serpenti Misteriosi in rose gold, its form adorned with the velvety embrace of black lacquer and the glint of navette-cut diamonds.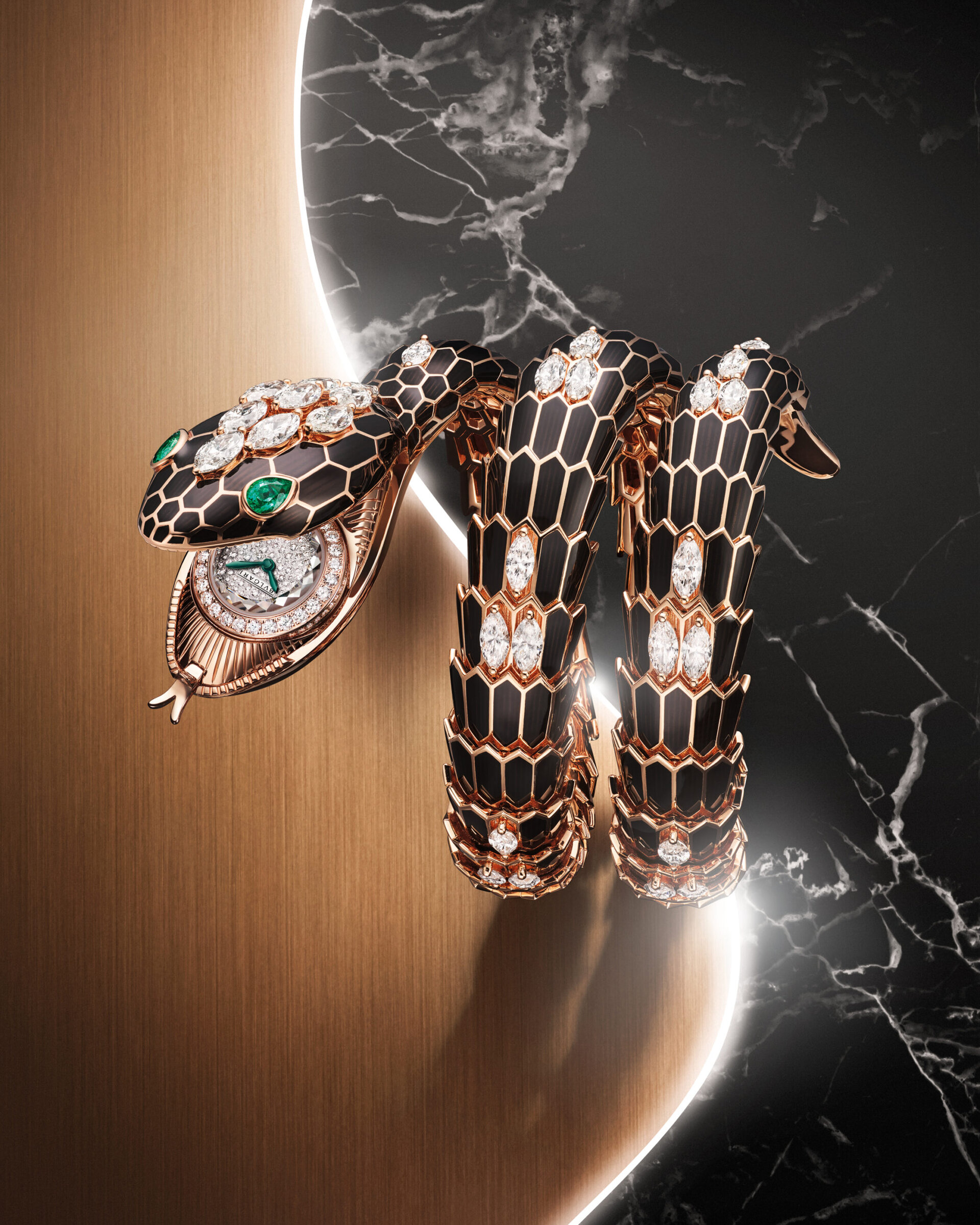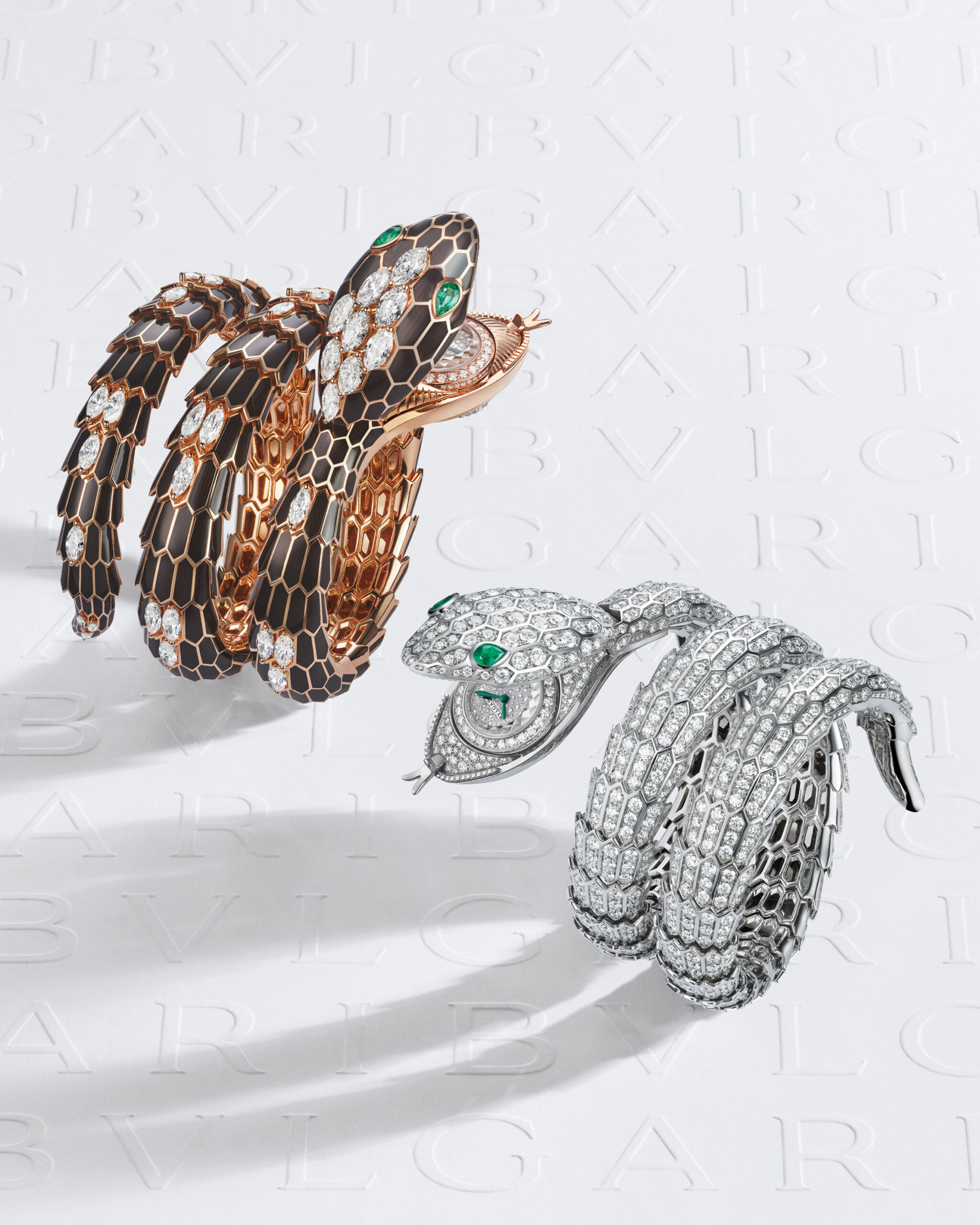 The Octo Finissimo unfurls further, embracing new materials as part of its ever-evolving story.
After the use of titanium, platinum, rose and yellow gold, ceramic, and tantalum, the Octo Finissimo timepiece finds fresh eloquence in carbon and gold. The Octo Finissimo, an emblem of accomplishment with eight world records etched into its legacy since 2014, continues its odyssey with two remarkable Automatic models (setting a record in 2017) and the exquisite Octo Finissimo Perpetual Calendar (claiming a record in 2021). Now, adorned in the captivating anthracite tones of cutting-edge carbon, it dances in a captivating duet with the radiant splendor of gold, a juxtaposition that enchants the senses and redefines opulence.