The iconic Bulgari Serpenti has been slithering around, lending its bejeweled form to necklaces, bracelets, rings, earrings, and even handbags for 75 long years. The now-emblematic Serpenti debuted at Bulgari in 1948, where it has evolved into the very essence of the brand. To celebrate its 75th anniversary, the fierce Serpenti has wriggled its way from Rome to the glittering Emirate of Dubai, where the jeweler unveiled the 'Bulgari Serpenti 75 Years of Infinite Tales' exhibition.
Putting on a first-of-its-kind show in Dubai, Bulgari explores the deep-rooted relationship between the powerful icon and contemporary art. Along with the enchanting display of Bulgari creations, the Maison has also established the Serpenti Factory, a creative haven where the serpent's symbolism, techniques, and history continue to inspire endless craftsmanship.
Further, the Roman jeweler tapped local artists Dr. Azra Khamissa, Dr. Afra Atiq, and Azza Al Qubaisi to interpret the majestic Bulgari Serpenti in their own style.
"The emblematic Serpenti is at the heart of Bulgari and its exquisite creations, and I interpreted it in my unique way for this collaboration," Dr. Azra Khamissa tells Buro246ME. "The way the snake evolves to survive harsh conditions is very similar to the people of this region, who are constantly growing and adapting to change – look at the beautiful city we live in! Each design is drawn from the different parts of the snake – reflecting how precise the creature is and how swiftly it can jump into action. The key landscapes of the UAE–the desert sand and the mighty mountains–also find their place in my work," she further explains.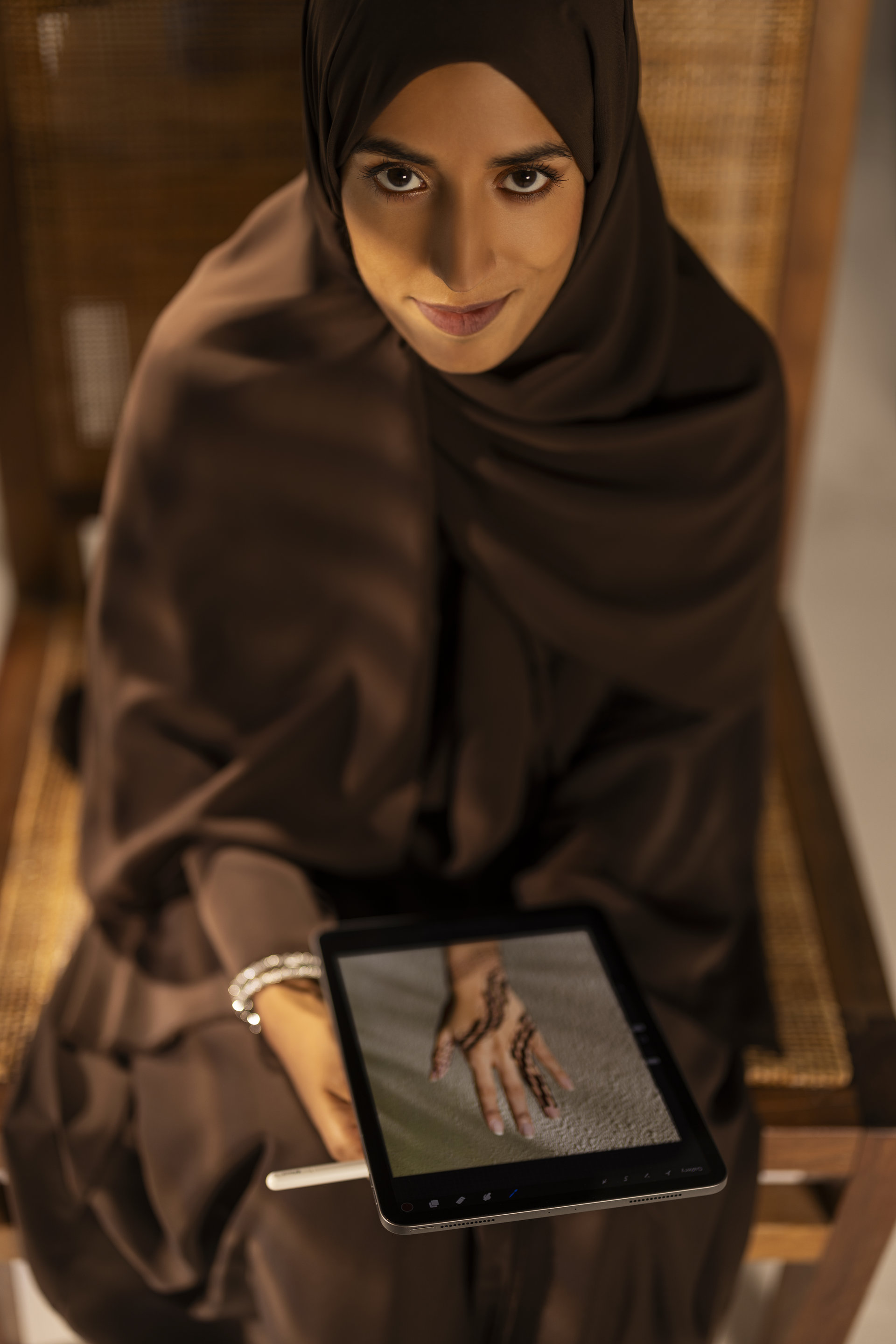 When asked to describe the relationship between jewelry and art, Dr. Azra Khamissa said, "I personally think that all design is art. When it comes to jewelry, the beauty of it lies in both its aesthetic and its functionality – every piece needs to be wearable and stand the test of time. It also speaks to people and doubles as a tool to express their individuality. Creating something that is visually stunning and technically sound is what makes jewelry art, and Bulgari does it flawlessly. I believe that every piece of jewelry is an art piece."
Open to the public from September 15th to 24th, the 'Bulgari Serpenti 75 Years of Infinite Tales' at the Gate Building, DIFC, visitors of the exhibition are invited to lose themselves in a world of wonder as the magnificent Serpenti coils and glides itself into majestic jewels.
ALSO READ: EUROPEAN HERITAGE DAYS: A WALK TO DISCOVER THE HERITAGE OF YOUR MOST LOVED HOUSES LIKE CHANEL, BALENCIAGA & CARTIER.