These botanical treasures, wrapped in limited-edition branded cans of flowers, will find their home at charming flower kiosks lining urban streets and nestled within the bustling heart of iconic shopping destinations. From the timeless elegance of Milan to the eclectic streets of London, the romantic boulevards of Paris to the vibrant avenues of New York, the vibrant landscapes of Dubai to the trendsetting lanes of Seoul, Hong Kong, Beijing, Shanghai, Chengdu, Guangzhou, Qinhuangdao, and Tokyo, these seeds promise to awaken a floral wonderland.
This extraordinary activation serves as an expansive canvas, where the very essence of Prada's Fall/Winter 2023 menswear and womenswear campaign unfurls through artistry and emotion. Here, the act of planting and nurturing takes on a profound significance, as it becomes the vessel through which new blossoms of expression unfurl across the globe, a transformative journey from the ethereal to the tangible.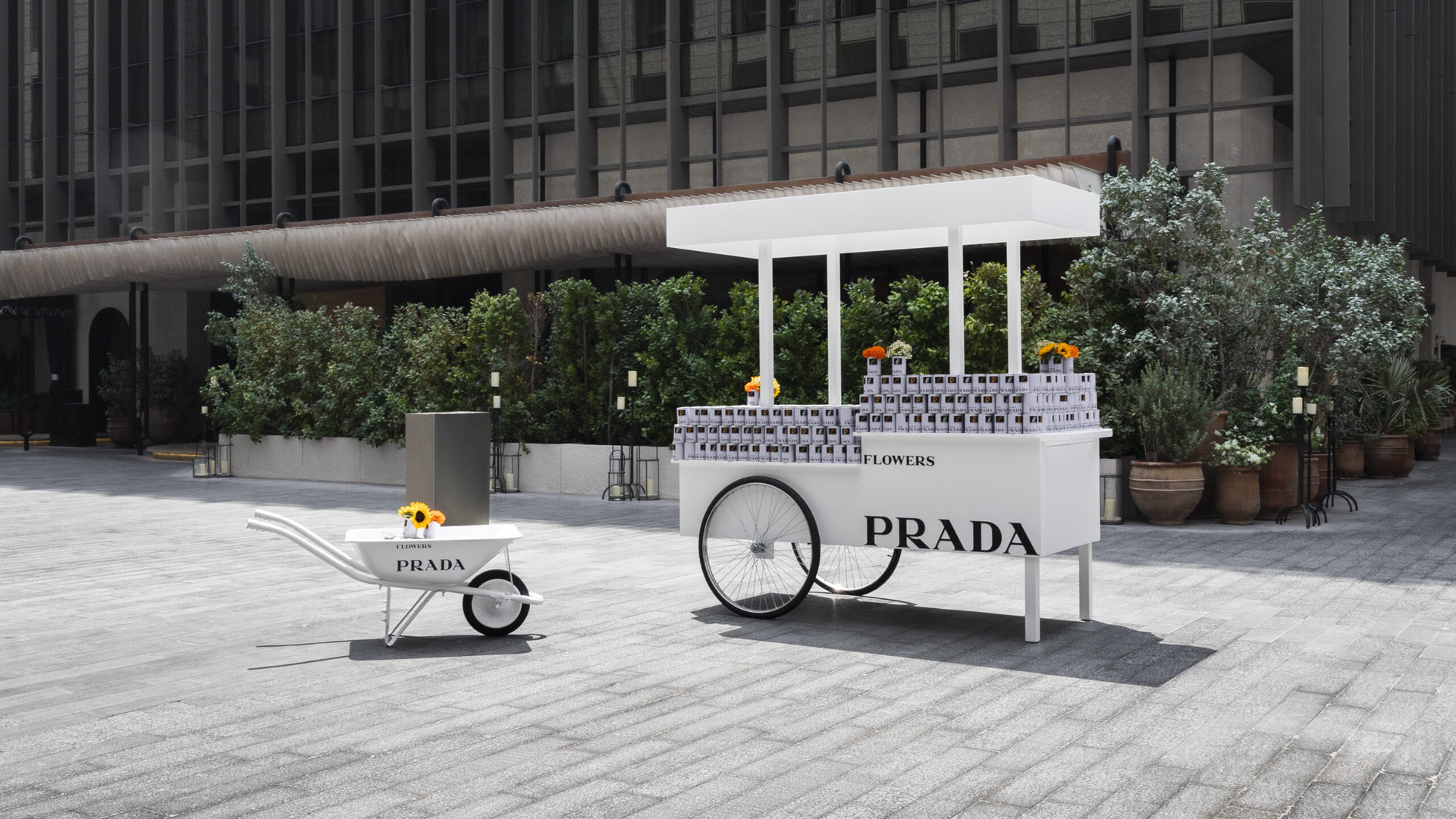 The lens of the celebrated photographer, Willy Vanderperre, captures moments of enchantment, where flowers engage in dialogues with humanity. These visuals are a testament to the vision of Pulitzer Prize-winning author Michael Cunningham, breathing life into an unprecedented fusion of art and reality. Five stars, Benedict Cumberbatch, Hunter Schafer, Kodi Smit-McPhee, Letitia Wright, and Li Xian, step into this whimsical realm, engaging in captivating conversations with colossal floral creations. These larger-than-life blooms serve as an embodiment of timeless and universal values—beauty, care, and love, transcending the ordinary to become icons of profound significance.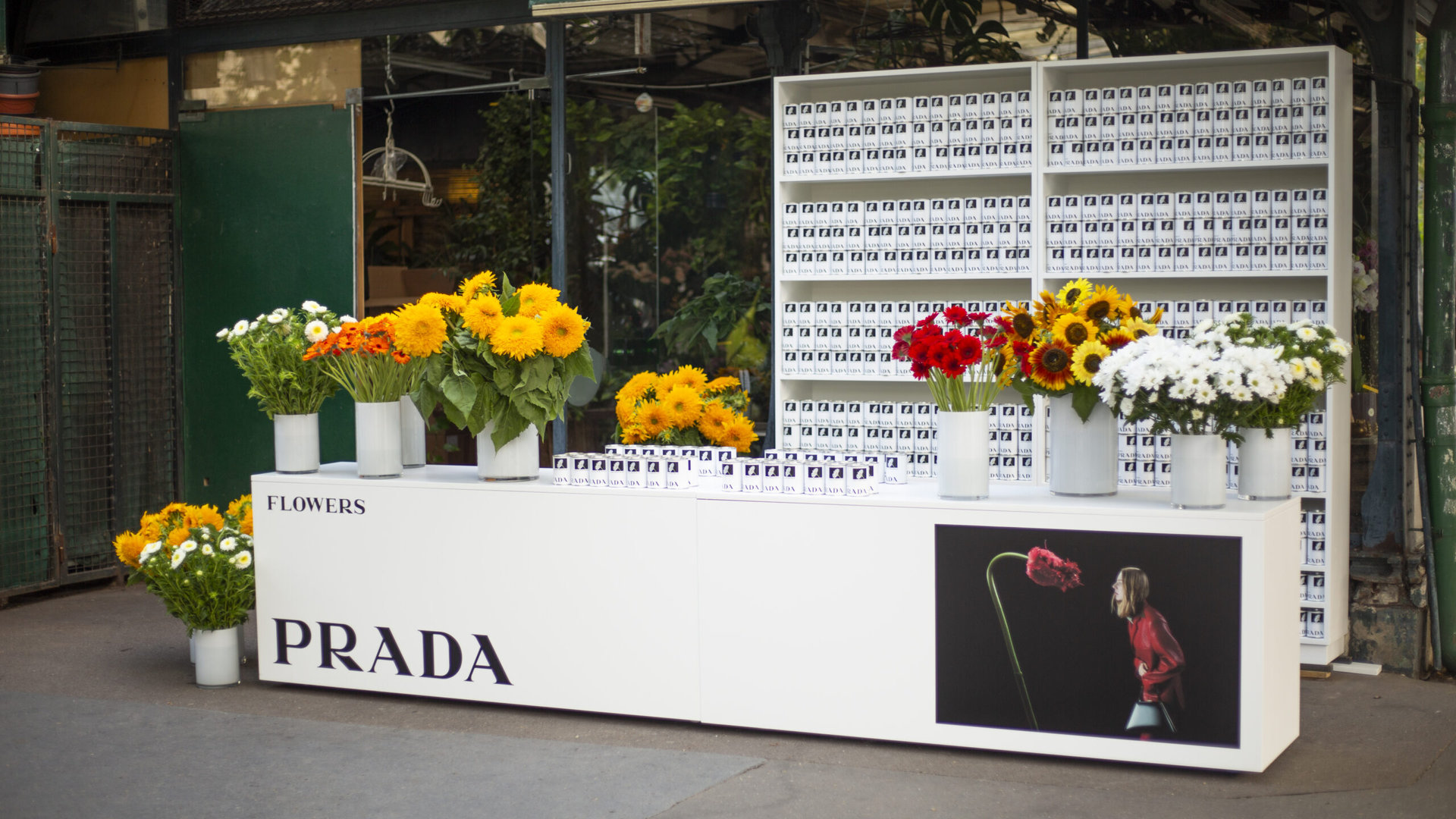 The journey doesn't end with the campaign visuals alone. In the digital world, Prada's innovative concept flourishes through an exclusive filter meticulously designed to infuse your Instagram, TikTok, Snapchat, and WeChat experiences with a burst of creative energy. Here, 3D renditions of the campaign's magnificent flowers come to life on your mobile screen, offering you the power to customize your photos with a flourish of special effects—a virtual garden of personal expression at your fingertips.
ALSO READ: EUROPEAN HERITAGE DAYS: A WALK TO DISCOVER THE HERITAGE OF YOUR MOST LOVED HOUSES LIKE CHANEL, BALENCIAGA & CARTIER.