Over the weekend, the 2nd Wearable Art Gala took place in Los Angeles and whilst Blue Ivy's Dhs70,000 bid on a painting had everyone talking (/laughing), it was the fashion that seized our attention here at Buro HQ.
The event was themed 'From WACO to Wakanda,' (referring to the Where Art Can Occur organisation and the blockbuster film, Black Panther), and the entire Carter clan was dressed in beautiful ensembles with intricate details and shimmering elements.
After walking the red carpet in a bespoke creation designed by Falguni Shane Peacock (it was inspired by a Nubian warrior queen) Beyoncé then changed into a stunning ensemble (pictured above) by a Middle Eastern designer for the ceremony.
The Coachella headliner tapped Lebanese designer Jean Louis Sabaji to design her dress. Specifically, Sabaji's newest abaya titled 'Sphinx'. Plus, Beyoncé wasn't the only woman dressed in his designs. Tina Lawson (the musician's mother) also wore a champagne-toned gown with abstract feather detailing by Sabaji for the event.
Here's a peek at Sabaji working on the dress…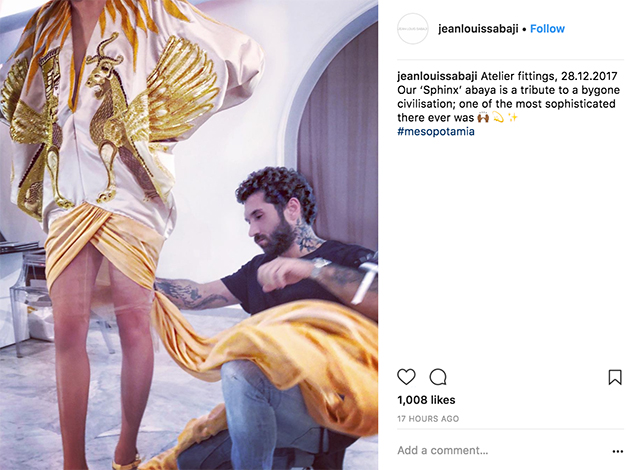 Now, take a look at Beyoncé wearing another Beirut-based label Azzi & Osta during Grammys weekend earlier this year.