Drawing the curtain on New York Fashion Week, the fashion folk flocked across the pond to the British capital city for yet another week of runway spectacles. From touching tributes and city-wide takeovers to teary-eyed standing ovations, the London Fashion Week Spring/Summer 2024 runways were alive with story and style.
Here, Buro247ME recaps the key moments from London Fashion Week Spring/Summer 2024
Erdem Dedicated His Collection to Deborah Cavendish, the late Duchess of Devonshire.
Erdem Moralioglu found the inspiration–and the material–for his Spring/Summer 2024 show within the opulent hallways of Deborah Cavandish's Chatsworth House. Upcycling the late Duchess' regal furnishings into lavish coats and dresses, the Erdem Spring/Summer 2024 show, hosted inside the British Museum, was an emotional affair with the ducal family of Devonshire seated in the front row. The show opened with a series of coats created from the Duchess' (actual) old textiles and spliced – via a collaboration with Barbour – with the waxed cotton jackets she wore in the park at Chatsworth. It was a display of history, craftsmanship, and reverence, underscored by Debo's own words echoing through the soundtrack, reminding us of her deep appreciation for the privilege of residing at Chatsworth.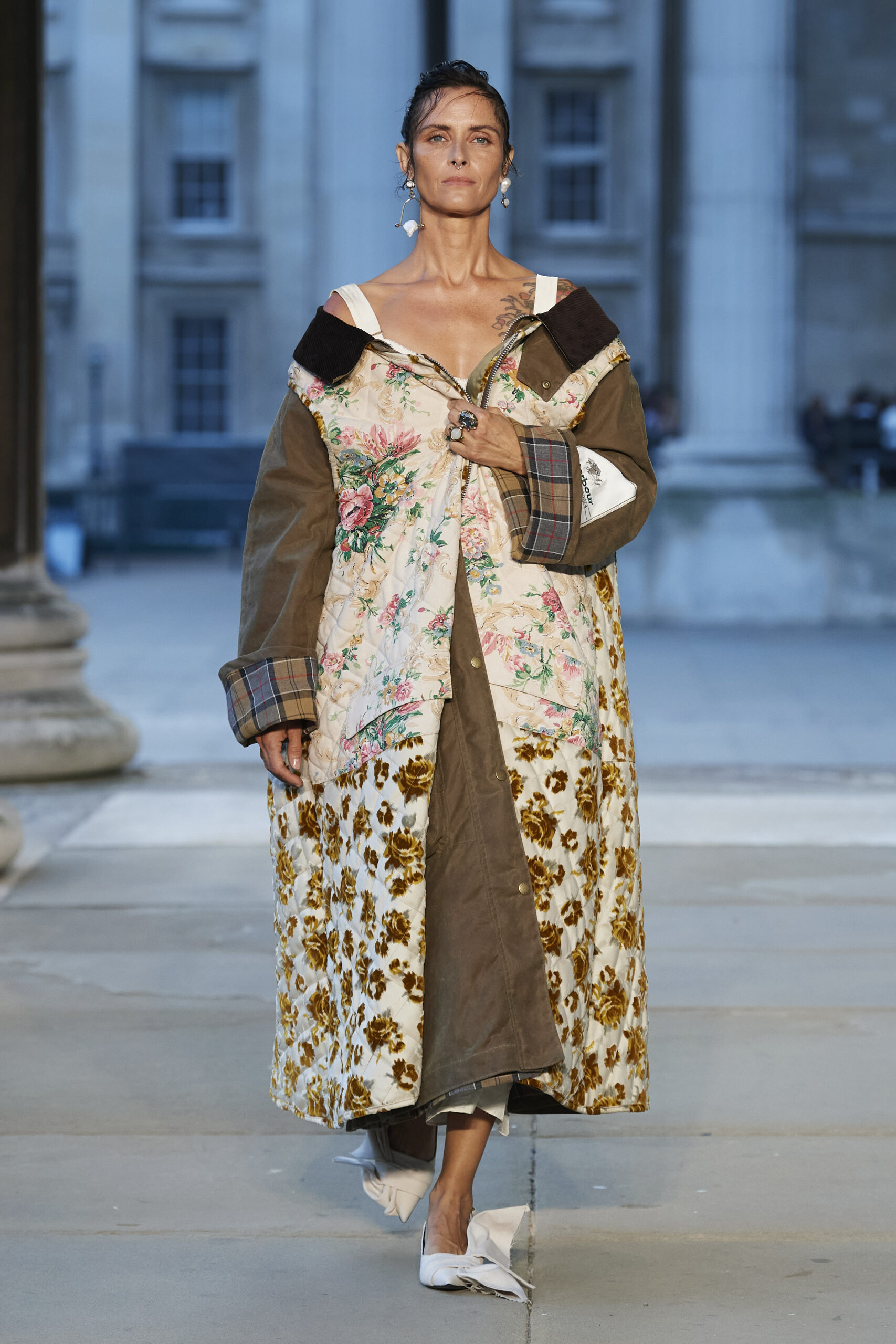 Burberry Painted London Blue and errr…Green.
Hosting a series of city-wide collaborations and Daniel Lee's sophomore show within one week, Burberry's presence reverberated across the British capital. Where blue flags and signages adorned London's prestigious Bond Street, a mammoth green tartan tent pitched in Highbury Fields hosted the brand's guests for an exclusive showcase of the Spring/Summer 2024 collection. The Burberry Spring/Summer 2024 collection was inspired by a quintessentially British summer, featuring wearable silhouettes, reiterated trench coats, and freshly minted, unique prints that whisper "Burberry."
Richard Quinn Gave a Heartfelt Tribute to His Father
Fashion is a tool of self-expression, and Richard Quinn–who lost his father in June–used his creative vision to honor his late father's legacy. With his family in attendance, the Richard Quinn Spring/Summer 2024 collection was a poignant tribute to his father, who had been an unwavering source of support throughout his career. The emotional connection was palpable as Quinn unveiled an ethereal and spiritual collection filled with intricate embellishments reflective of the deep bond he shared with his father. The collection was rich with Quinn's signature elements. From lavish trims and delicate embroideries to botanical prints, silk, and tulle creations grabbed eyeballs as models strutted down the runway. The touching show came to a close with applause and a standing ovation.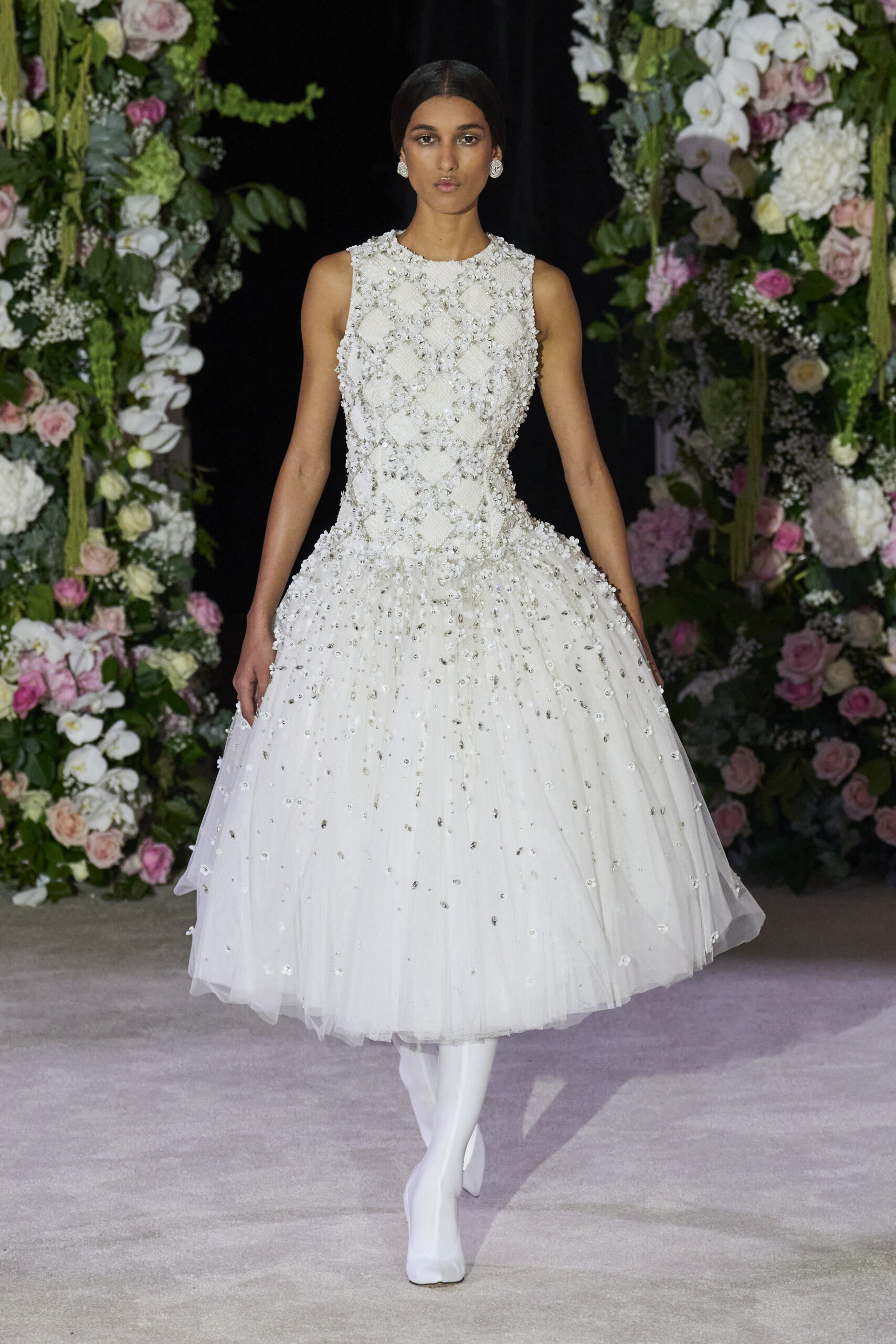 KWK by Kay Kwok Refuelled Our Space Age Obsession
Earlier this year, the futuristic label KWK by Kay Kwok shot to fame for designing a 3D-printed outfit for Beyoncé's renaissance tour. At London Fashion Week Spring/Summer 2024, the eccentric brand showcased an avant-garde collection blending technology, science, art, and fashion. Exaggerated silhouettes resembling planets and their intricate rings transformed models into mystical sculptures, accentuated by a vivid color palette and metallic accents. The groundbreaking KWK by Kay Kwok collection painted a surreal fantasy transcending earthly bounds, seemingly existing in a realm between our world and another.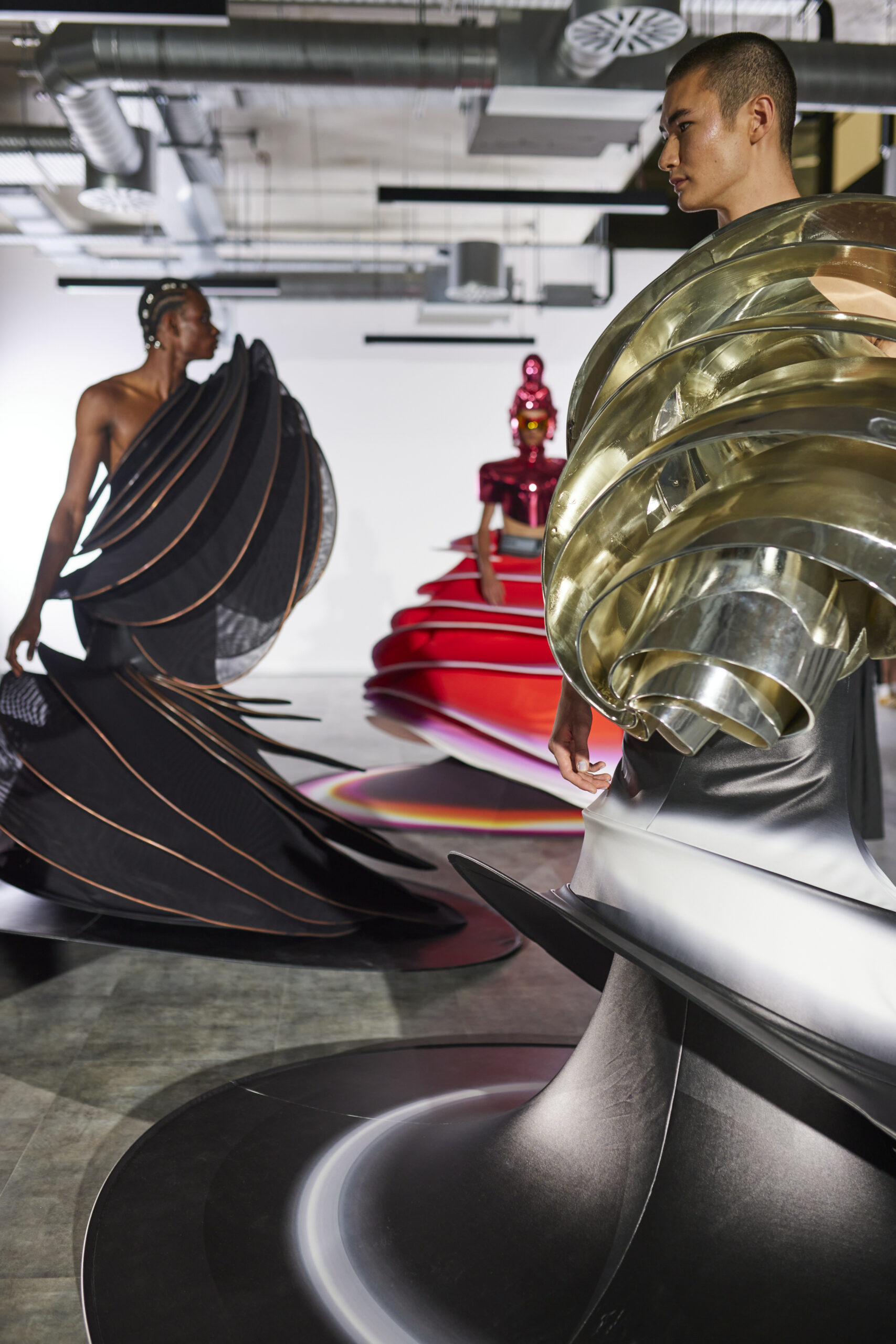 Simone Rocha Debuted A Collaboration With Crocs
Simone Rocha cast a romantic spell over London Fashion Week Spring/Summer 2024 as she unveiled her (wedding) cake-inspired collection. Titled 'The Dress Rehearsal,' Rocha explored a pale color palette of soft tulles, lace dresses, appliqué embroideries, and pearls–lots and lots of pearls. The highlight of Rocha's collection, however, was her collaboration with footwear giant Crocs. The conventional Crocs silhouette was exaggerated and frosted with jewels to fit Rocha's vision.
JW Anderson Moulded Outfits Out of Plasticine
Of all the materials that one could expect designers to work with, never did we imagine witnessing outfits molded from plasticine taking shape (pun intended) on the runways. Well, they did, courtesy of Jonathan Anderson, of course. The JW Anderson Spring/Summer 2024 collection took fashion enthusiasts on a mind-bending journey. Known for his penchant for optical illusions and subversion of everyday wardrobe staples, Anderson introduced plasticine garments, including hoodies and shorts in several colorways, meticulously crafted to emulate the contours of movement. The collection featured dramatic bomber feathered bomber jackets and pants, vibrant color palettes, and playful elements.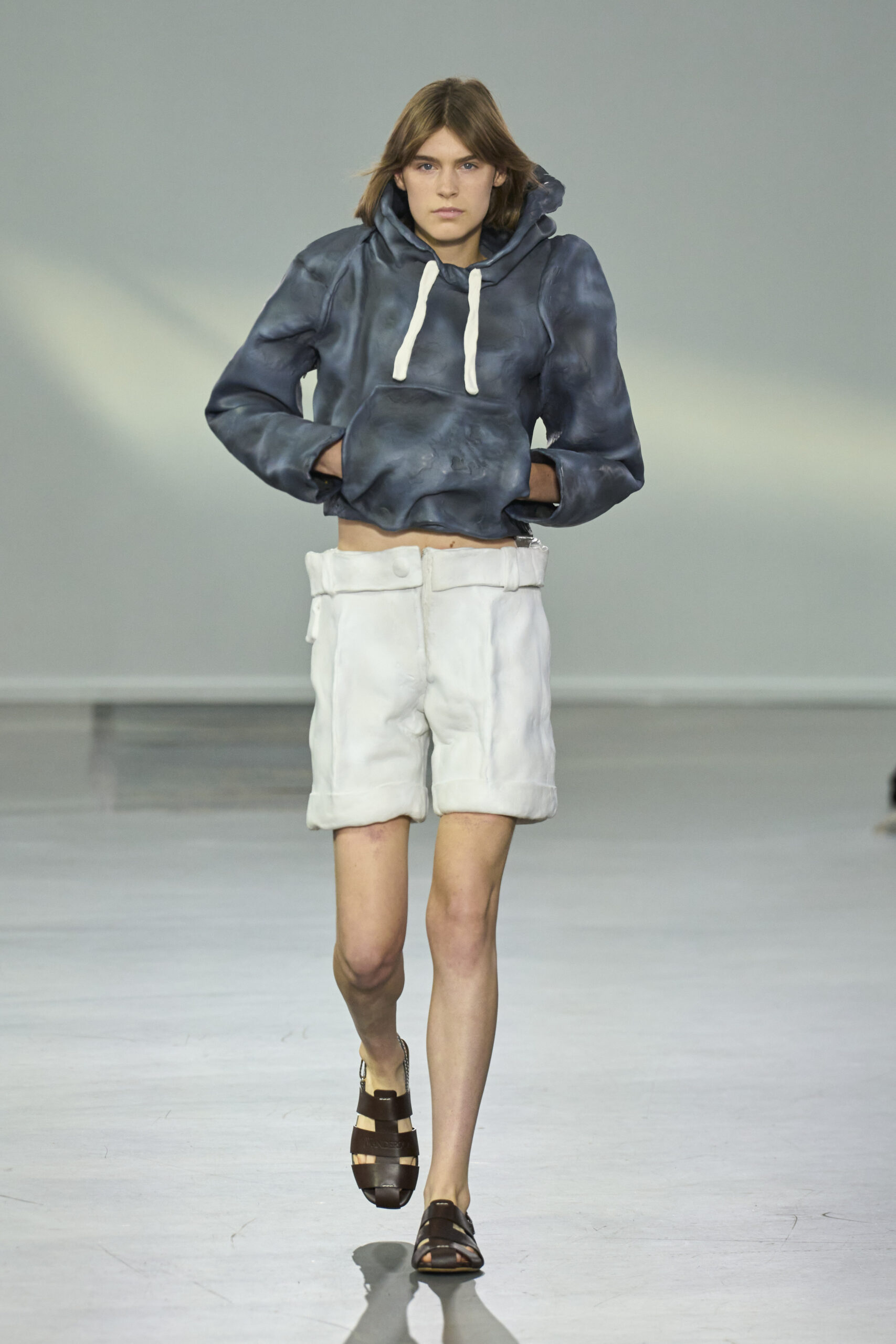 ALSO READ: SCENT-SATIONAL SHOWDOWN: THE BEST NEW FRAGRANCES LANDING IN STORES THIS FALL.