Last season marked a new chapter for Burberry when Daniel Lee took the creative helm. His appointment came with a renewed identity of the iconic British luxury brand. Breaking away from Burberry's traditional beige, Lee introduced a vibrant hue known as "Knight Blue," a nod to the brand's legendary Equestrian Knight Design. To celebrate the launch of the Burberry Fall/Winter 2023 collection–that coincides with London Fashion Week Spring/Summer 2024–Burberry painted London's iconic landmarks in its new signature, launching the Burberry Streets initiative. The invitation was affixed with a charming blue rose –a symbol of the brand's transformation. On social media, Burberry teased its audience with images of fruits and flowers bathed in the rich "Knight Blue" shade, only to surprise us with a collection drenched in a different color palette—green.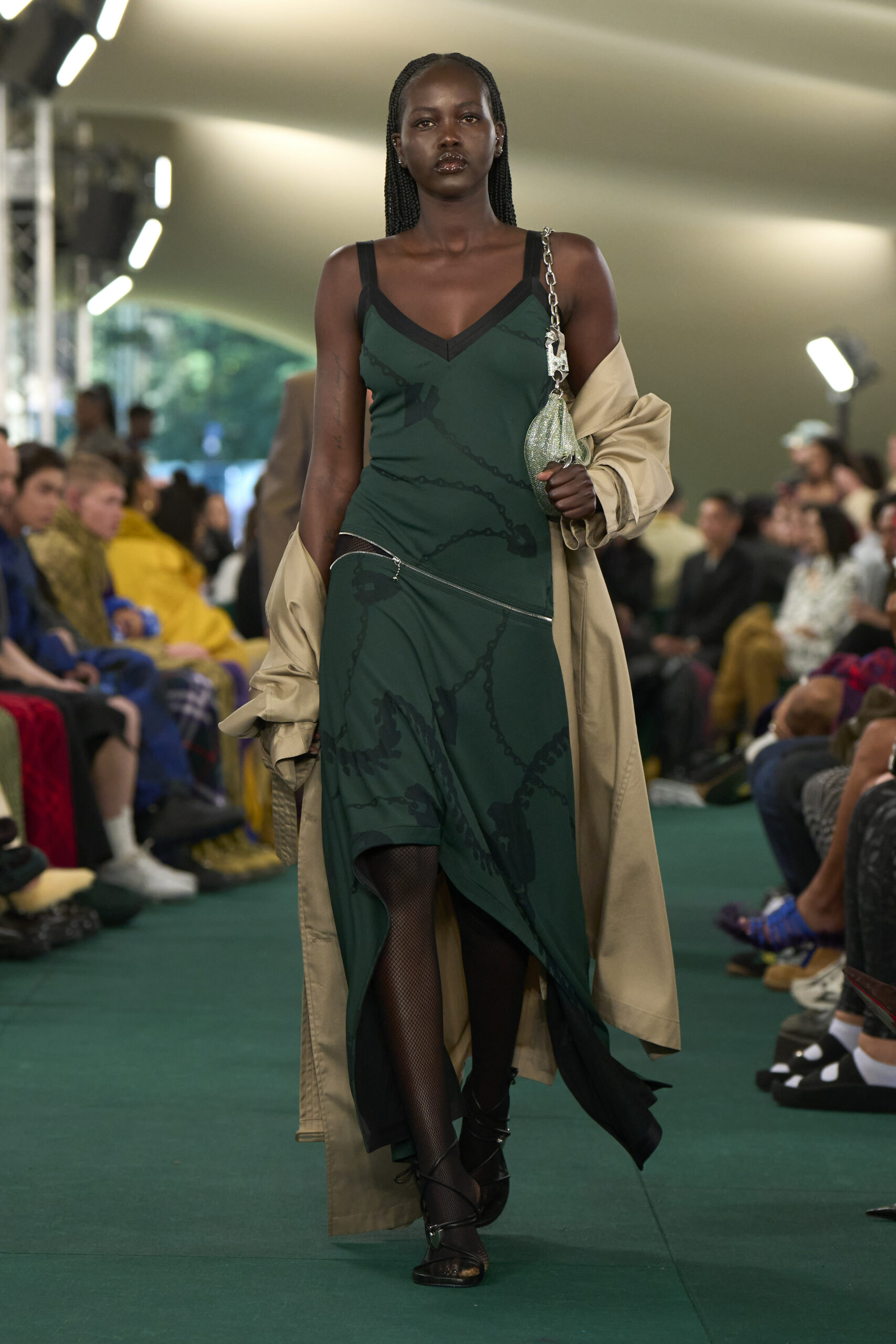 Green–a deep shade thereof–was at the heart of the Burberry Spring/Summer 2024 collection. Pitching up a giant green tartan tent in London's Highbury Fields, guests walked a green carpet that extended across the interiors, assuming the role of the runway. On the runway, the distinct shade of green was painted on models' lips, adding a touch of bold glamour.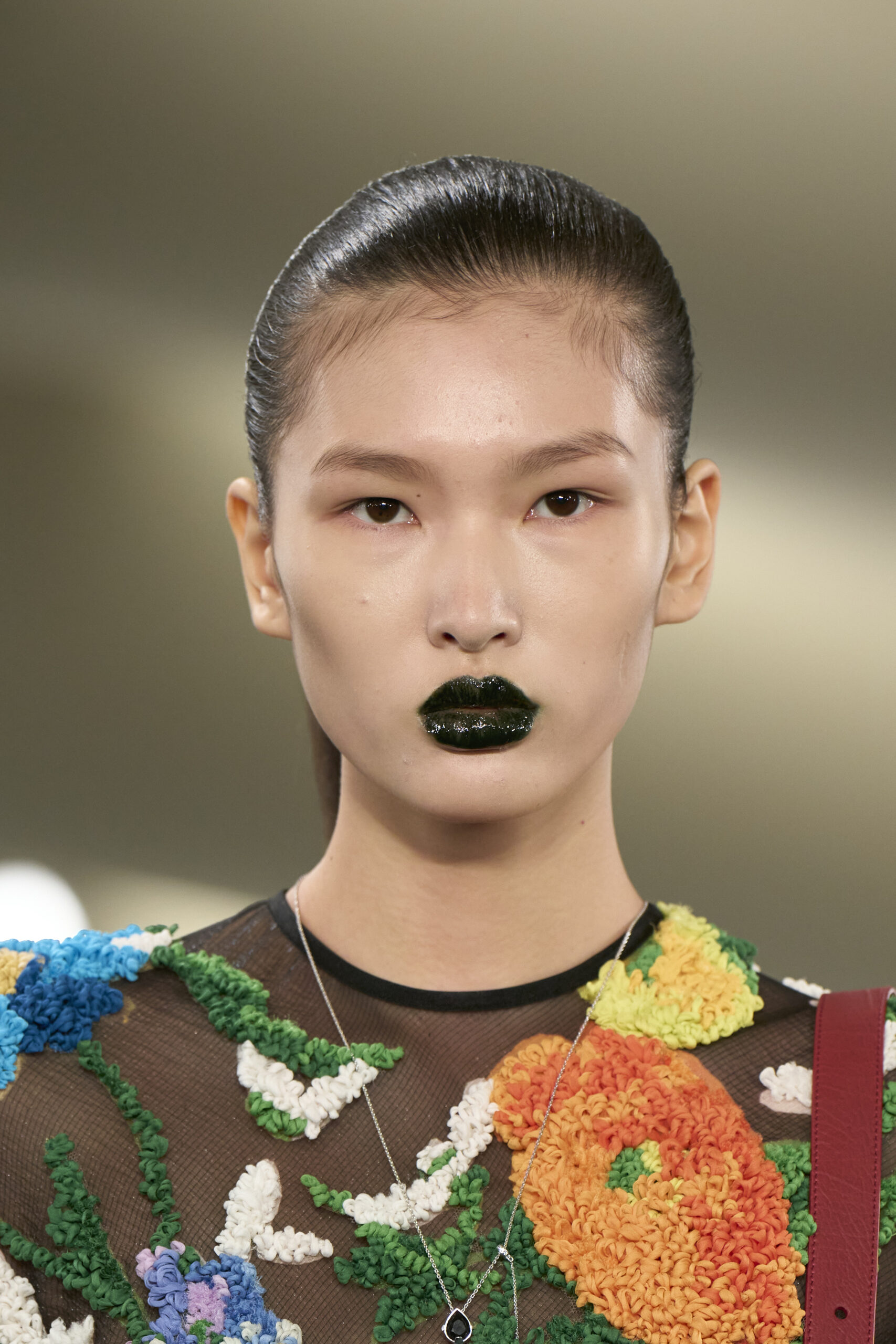 The Summer 2024 collection honored Lee's commitment to returning the brand to peak Britishness by exploring the "clichés of British fruits and English meadows," as per the show notes. In a genius move, Lee eschews overt logo placement, instead weaving Burberry's distinctive hallmarks into his designs in unexpected ways. Case in point: the unique metal carabiner clip print stamped on dresses, skirts, and more. Abstracted shield-like motifs were cleverly placed on bag straps, stylish sunglasses, loafer buckles, and more. It's a transformation that is so compelling that soon, one might find themselves instinctively reading 'Burberry' in these newfound brand elements.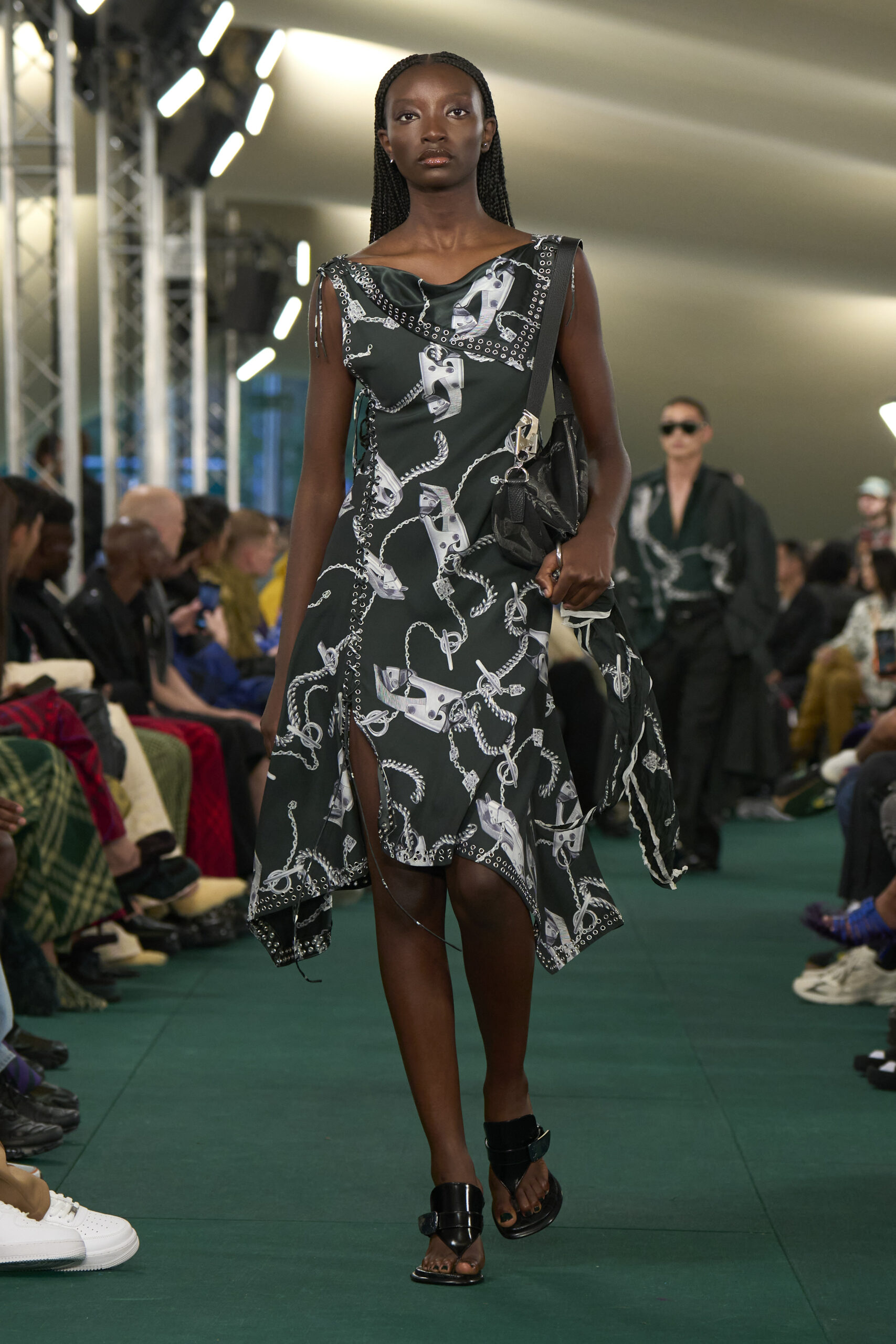 On the runway, one couldn't help but notice the popped collars on reiterated Burberry trench coats, offering a modern twist on the timeless classic. Burberry's emblematic check print also returned triumphantly, gracing knitwear and shirts beneath sharp, tailored layers. Lee's focus on footwear was evident as models sported sleek dress shoes embellished with oversized hardware, strappy floral heels, and shimmering mules.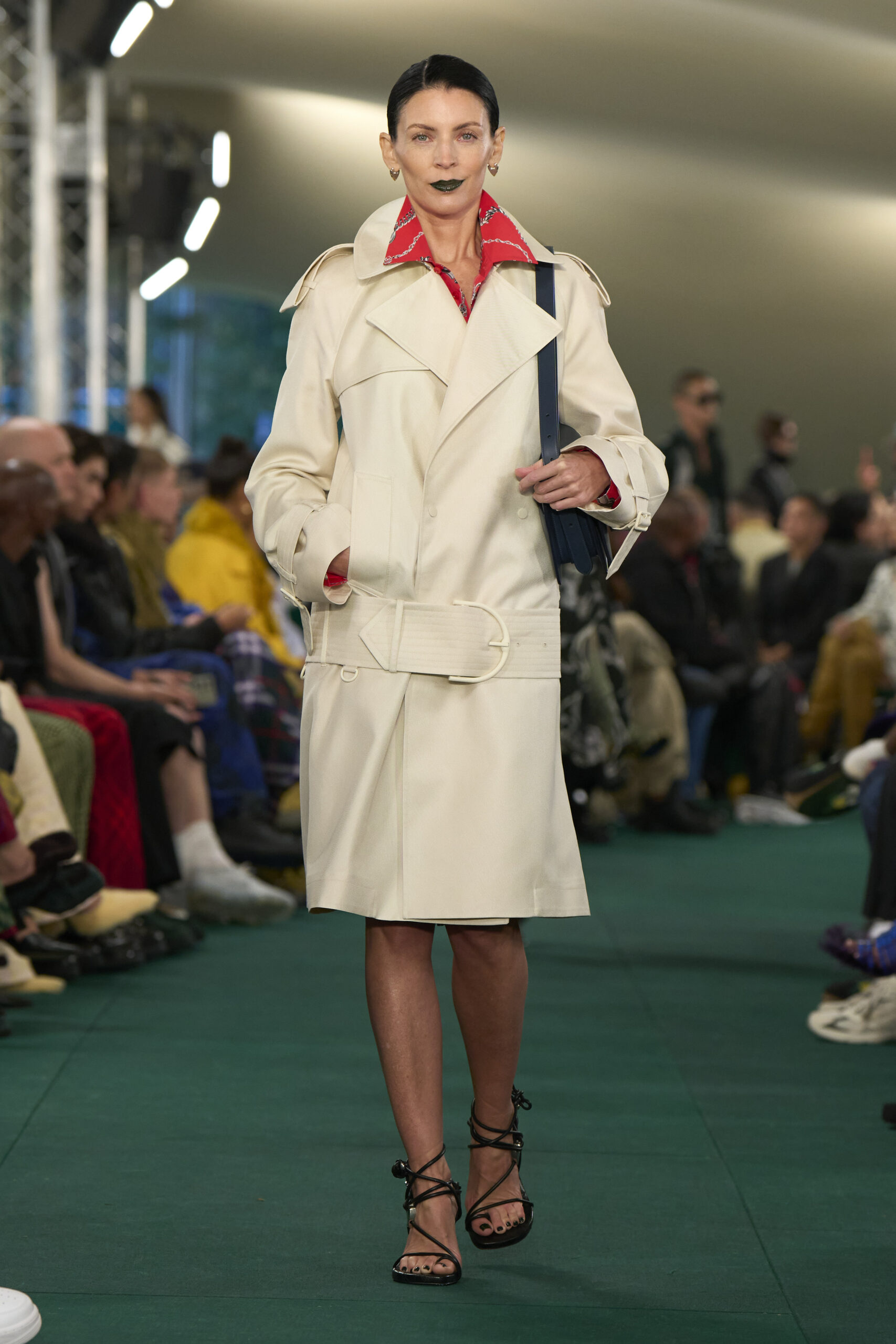 The front rows swooned over the printed dresses and glittery coordinated adorned with chains, flowers, strawberries, and cherries – an embodiment of "Berry Burberry," a quintessentially British nod to the house's heritage.
In an industry dominated by logos, Lee's vision for Burberry offers a refreshing twist. Lee's genius is defined by his ability to seamlessly integrate Burberry's heritage into every facet of his creations, strengthening the brand's identity and presence in the luxury world.
ALSO READ: GIVENCHY'S SHARK LOCK BOOTS: WHERE ELEGANCE MEETS EDGE.