This season, Givenchy's Creative Director Matthew M. Williams redefines a style celebrated for infusing Parisian elegance with an unapologetic edge. With bold new contours, the Shark Lock collection undergoes a daring transformation, exuding an irresistible, revamped allure, adorned with the unmistakable 4G padlock gracing both knee-high and ankle-boot variations.
The Shark Lock Cowboy, a masterpiece meticulously handcrafted from black aged-grain leather pumps with rebel allure, or an opulent, ornamental floral debossed calf leather that commands attention…These boots are a fearless statement! Picture a striking red boot adorned with intricate whip stitching or a commanding black "corset" boot, its laces weaving a tale of defiance. Inspired by the wild, wild west, they merge the designer's American roots with Givenchy's signature Parisian charm. These boots boast a sinuous shaft, a squared-off outsole, and a pull-strap crowned by the iconic 4G padlock, clad in shimmering silver with matching leather accents.
Stepping down with a slightly lower 60mm wedge heel, the Shark Lock Cowboy amplifies versatility, offering a bridge between rebellion and sophistication within the Shark Lock lineage.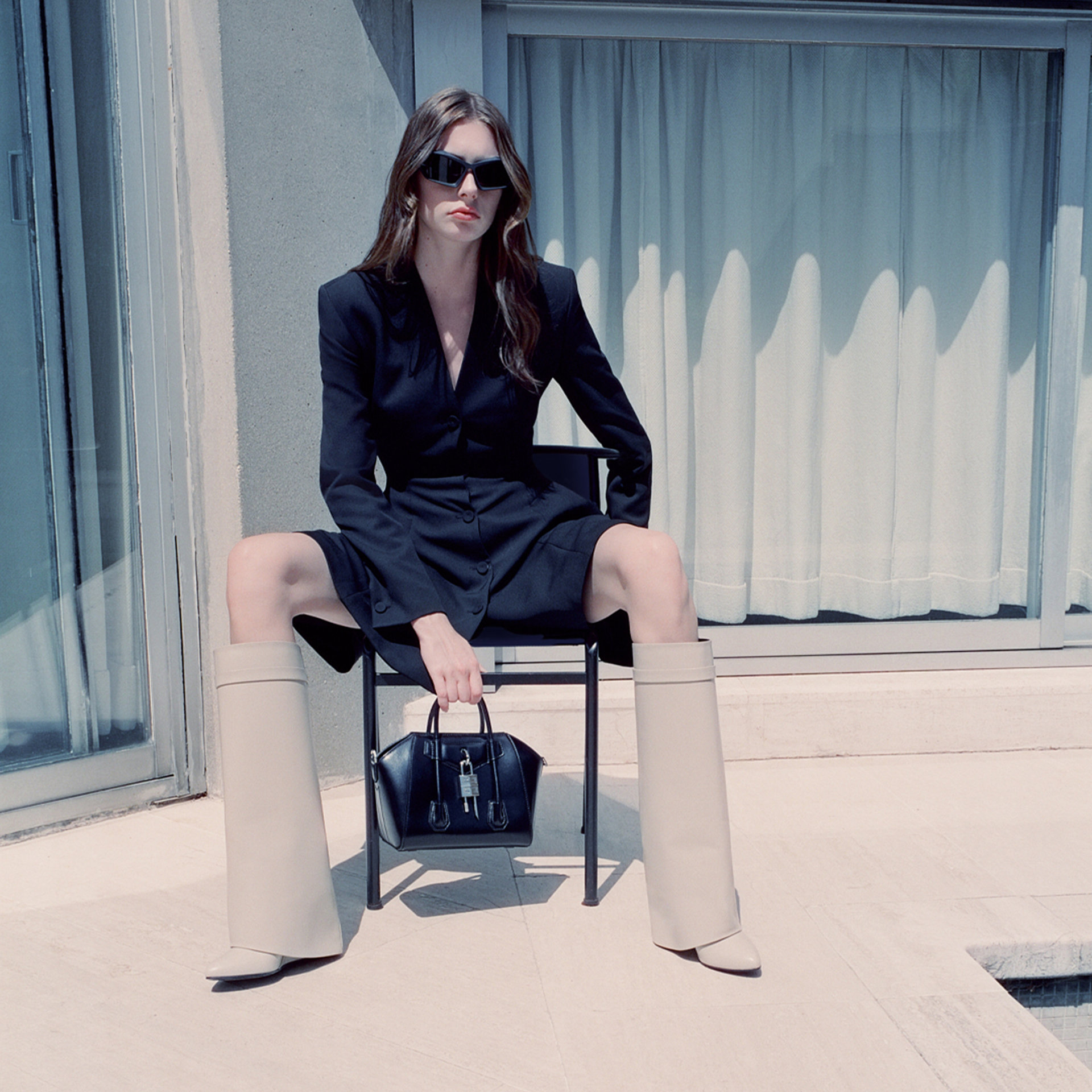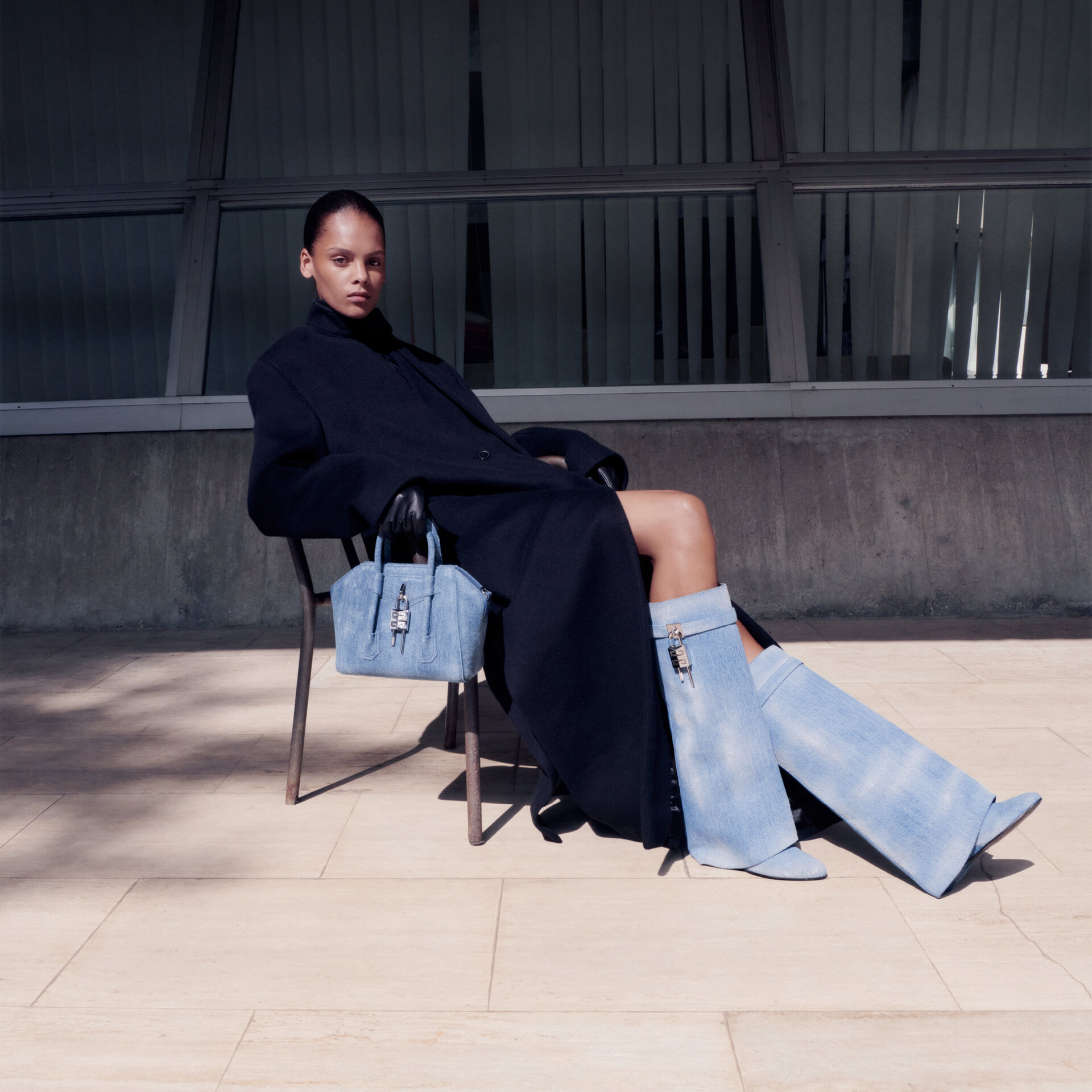 The Shark Lock Biker boot strides onto the scene, a robust, wedge-soled legend forged from the grit of grained leather, fortified by the emblematic 4G padlocks, a true embodiment of audacious style. It emerges from the shadows in black, medium gray, or denim, paying homage to the House's origins with an urban, laid-back twist.
For those who savour classic refinement, the calf leather Shark Lock arrives, dressed in the understated sophistication of dark khaki and walnut brown, but also donning bold, dazzling hues with a strass finish; think lavender, absinthe green, petrol blue, and a shimmering blonde that refuses to be ignored.
But it doesn't end here 😎 brace yourself for an impending revelation: the Shark Lock Stiletto. This seductive, over-the-knee must-have in soft black calf leather, an homage to the Givenchy archives, promises to rewrite the rules of fashion
ALSO READ: HUBLOT PROVES GREY-TINTED WATCHES MIGHT JUST BE YOUR NEXT TIMELESS STATEMENT.