Here at Buro HQ, there's nothing we love more than discovering new collections by Middle Eastern designers. Especially if it's at Haute Couture Fashion Week. So far, we've seen Georges Hobeika, Georges Chakra, Elie Saab and Zuhair Murad deliver beautiful couture creations and also, Syrian designer Rami Al Ali, has become a name-to-know on the Haute Couture calendar.
Rami Al Ali took over the Ritz Paris for Haute Couture Autumn/Winter '19 in June, and the designer delivered a stunning collection that clearly translated some of the designer's signature codes (think luxury, feminine and sophisticated), all whilst merging Ali's inspiration of art deco.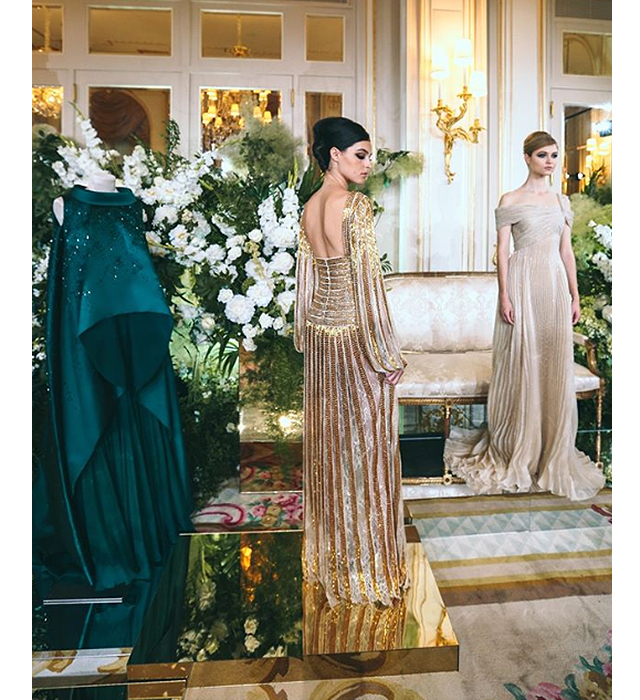 Here, Buro. Middle East speaks to the designer post-show to digest the collection, to discuss the proud feeling of being an Arab designer at the moment and how important sustainability is.
Can you tell us about the inspiration behind your latest collection?
For Haute Couture Autumn/Winter 2019, I was inspired by the in vogue 'Café Society' of the 19th century. It's an era that pioneered effortless elegance and promoted impeccable style. It was a period that shaped the fashion scene in a time where style was more than just something that you wore, and rather an attitude that you exuded.
Can you walk us through how much time and detail go into the process of your collections?
The process is quite extensive. This particular collection took five months to be produce. Each look in the collection is unique in its own way and is treated differently. Whether the gown is embellished with laser cut silk organza or adorned in Swarovski crystals, each and every detail has been carefully considered.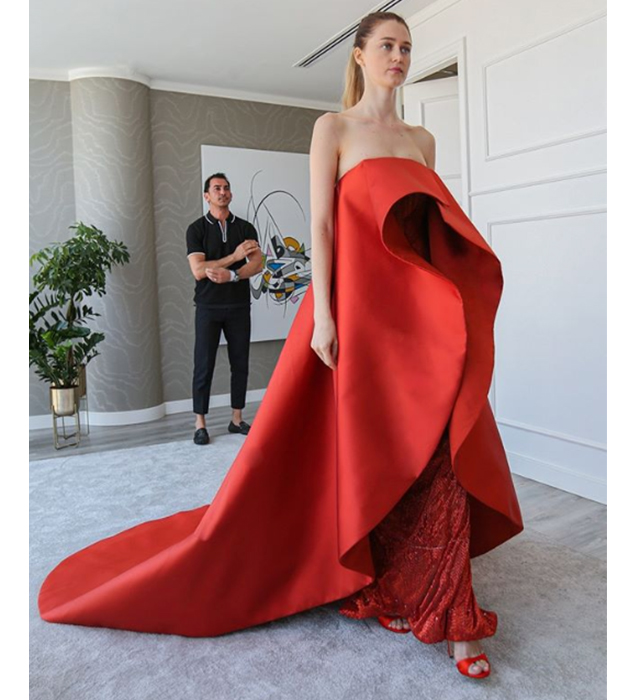 As an Arab designer, what does it mean to you to be showcasing your collections in Paris?
Arab designers have come a long way in showing the international community what they have to offer. We have a very rich history with beautiful artistic influences that bring a unique perspective to the realm of fashion design. It has always been an honour for me to share my collection with a wider audience and to have my designs received with so such support.
How do you see the current state of fashion in the region vs. overall?
The Middle East is synonymous for its opulence and craftsmanship. We, as a region, appreciate the artistry that goes into creating couture pieces and appreciate the finer details. I feel that today's Middle Eastern woman is someone who understands fashion and isn't afraid to make a sartorial statement. You can see the influence that Middle Eastern women are having on the Western world through the modesty movement. Many international designers have embraced this concept and are now looking to the Middle East more than ever before. Equally, we as a region are becoming more progressive in our designs, resulting in a new hybrid of styles.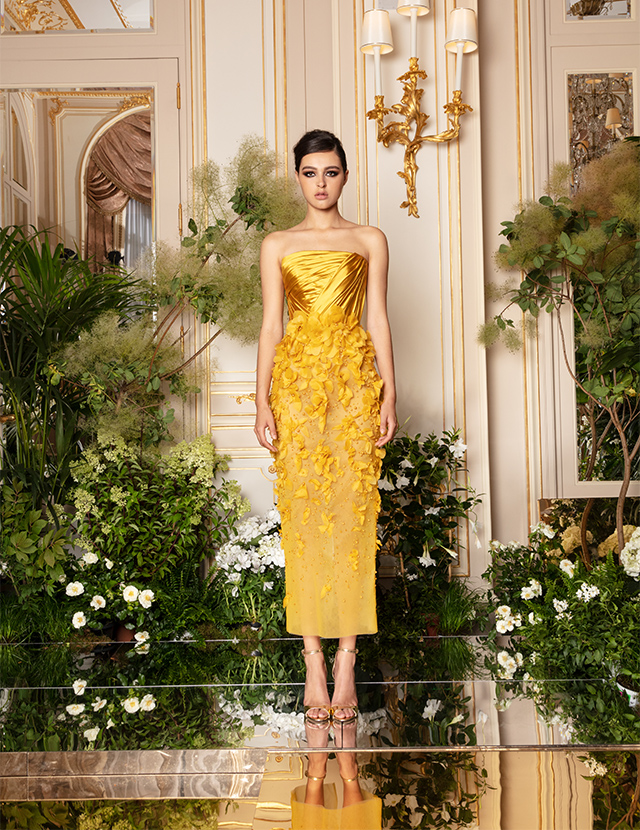 How would you define luxury fashion?
Luxury fashion to me, is an experience on the senses. It tells a story and you feel apart of it. Every element has been carefully considered and leaves you feeling inspired.
What does Haute Couture mean to you?
For me it is a way of expression. It's my passion and what drives me to be innovative.
How would you describe the Rami Al Ali woman?
Our style is very much classic glamour. It's a hybrid of two contrasting worlds coming together: East and West. We have drawn upon the artesian craftsmanship synonymous with the East and merged it with the structure and contemporary silhouettes adopted by the West.
If you could choose one era of fashion as a source of inspiration for a possible collection, which era would it be?
I have always felt a connection toward the Art Deco period. This era was progressive in its design and was synonymous with opulence, something that is deeply embedded in the Rami Al Ali DNA. My current Couture collection celebrates the sartorial statements asserted during this time and reimagines it with contemporary ingenuity.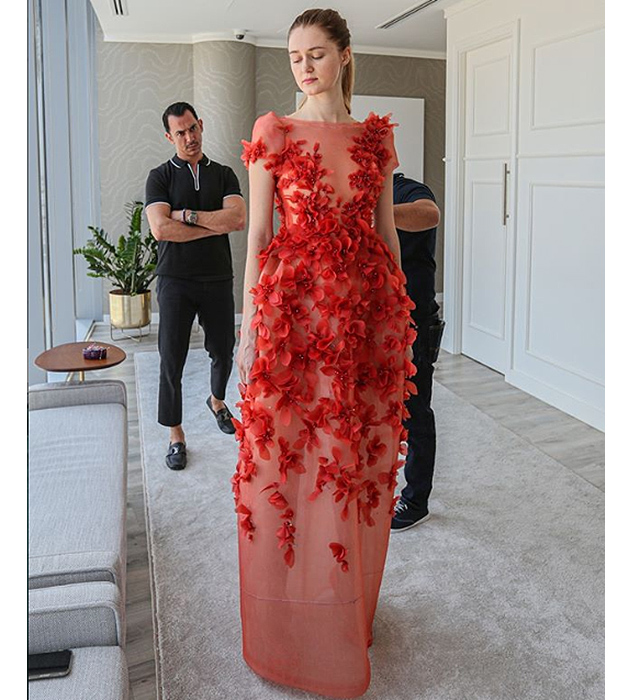 Will we ever see a dedicated menswear collection?
At the moment, menswear is not something we are looking into however, I never say never!
How important do you think it is for fashion brands to be completely sustainable?
Sustainability though reducing our environmental footprint is something we are always working toward, however, a completely sustainable brand is extremely difficult to achieve. This being said, there are other ways in which we can support sustainability and something that we, as a brand, are seeking out. Whether it's through our CSR arm of operation or through our employee training programs. We have made it our responsibility to move toward a more sustainable future.
What's next for the Rami Al Ali brand?
We are focused on expanding our reach and adding new international stockiest to our ever-growing portfolio. Next year will mark our 10-year anniversary and we have something exciting planned to celebrate this milestone. Watch this space!
Now, read our exclusive interview with the designer behind Lebanese-bred label, Azzi & Osta.