Recently the Sex and the City cast–minus Kim Cattrall (Samantha Jones)–celebrated the iconic TV show's 25th anniversary, which aired its first episode on HBO on June 6, 1998. The milestone celebration serves as a poignant reminder of the enduring and profound influence the show's leading character Carrie Bradshaw, played by Sarah Jessica Parker, has wielded over the realm of fashion.
Throughout the series' illustrious run, Carrie's distinctive style became synonymous with the idea of fearless self-expression, captivating viewers and forever altering the landscape of fashion. Her audacious blending of patterns, layering of textures, and penchant for statement accessories continue to serve as a beacon of sartorial creativity, daring us to embrace the unexpected and redefine the boundaries of fashion.
An undisputed style icon, Sarah Jessica Parker's portrayal of Carrie Bradshaw left an indelible mark on fashion both on-screen and IRL. Who can forget her famous line, "It's not a bag; it's a baguette," that cemented the Fendi 'Baguette' bag's status as an icon and also inspired the brand's campaign when it relaunched the style years later. That's not all; one can hardly deny Carrie Bradshaw's influence over the Dior 'Saddle' bag, which became an instant hit after being spotted in her wardrobe. Her endless obsession with Manolo Blahnik put the brand on the map – needless to say, its sales skyrocketed.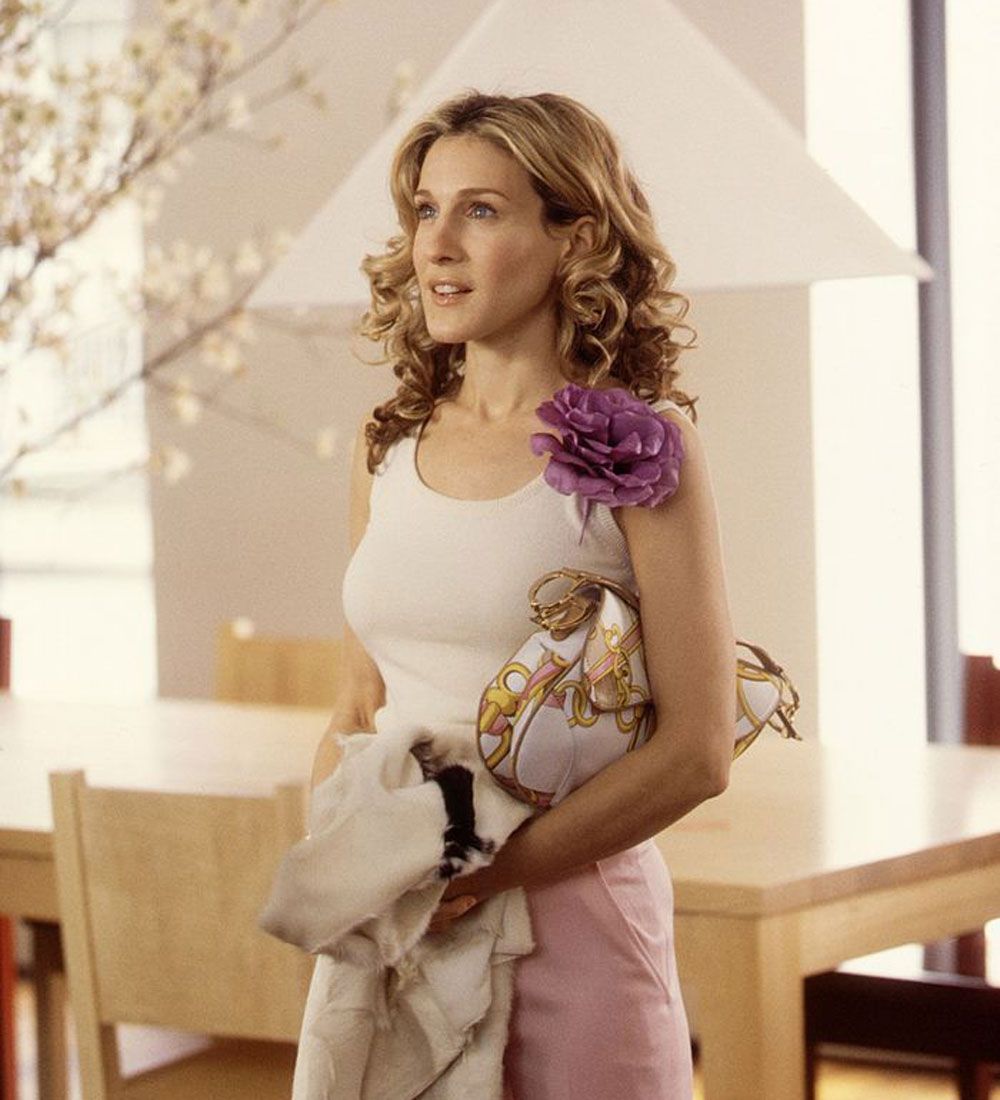 As we wait in anticipation for the second season of And Just Like That to hit our screens, in the words of Carrie Bradshaw, we couldn't help but wonder whether 50-something Carrie ever takes a trip down sartorial memory lane, reminiscing her trend-setting outfits from the past. Well, we certainly do.
A few leaked photos from the upcoming season and countless reruns later, we have identified the unforgettable Carrie Bradshaw ensembles that will forever live in our heads rent-free. Scroll down to discover the most iconic Carrie Bradshaw outfits of all time.
Even those who have never watched a single episode of Sex and the City will instantly recognize the iconic white tutu skirt and pink tank top from the opening sequence of the series.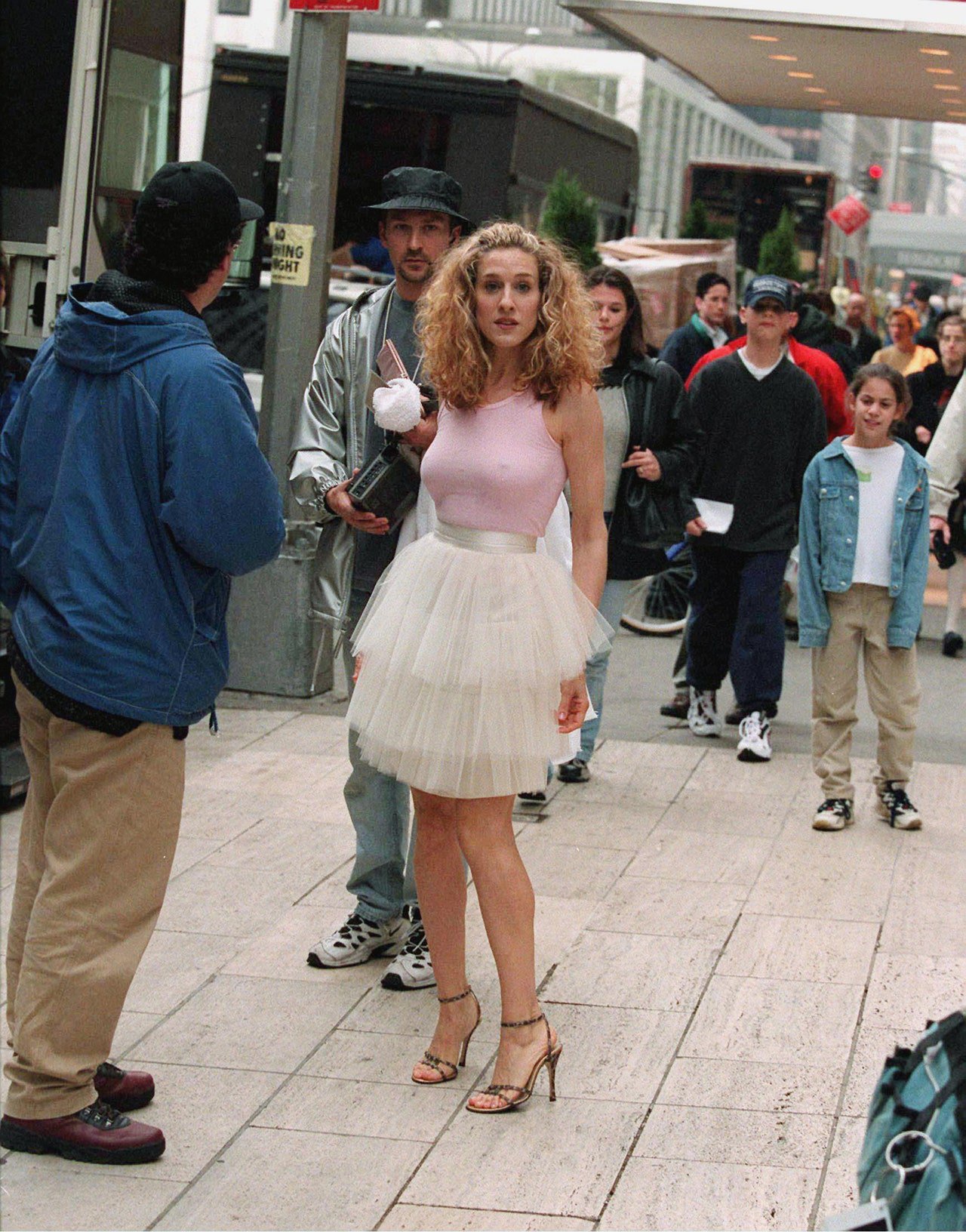 Remember the stunning Dolce & Gabbana floral slip dress Carrie was originally supposed to wear on the runway before she was asked to switch to err…Dolce & Gabbana underwear?
And who can forget that one time Carrie took an accidental dip in the Central Park pond dressed in a gorgeous ruffled Richard Tyler Resort 2001 dress?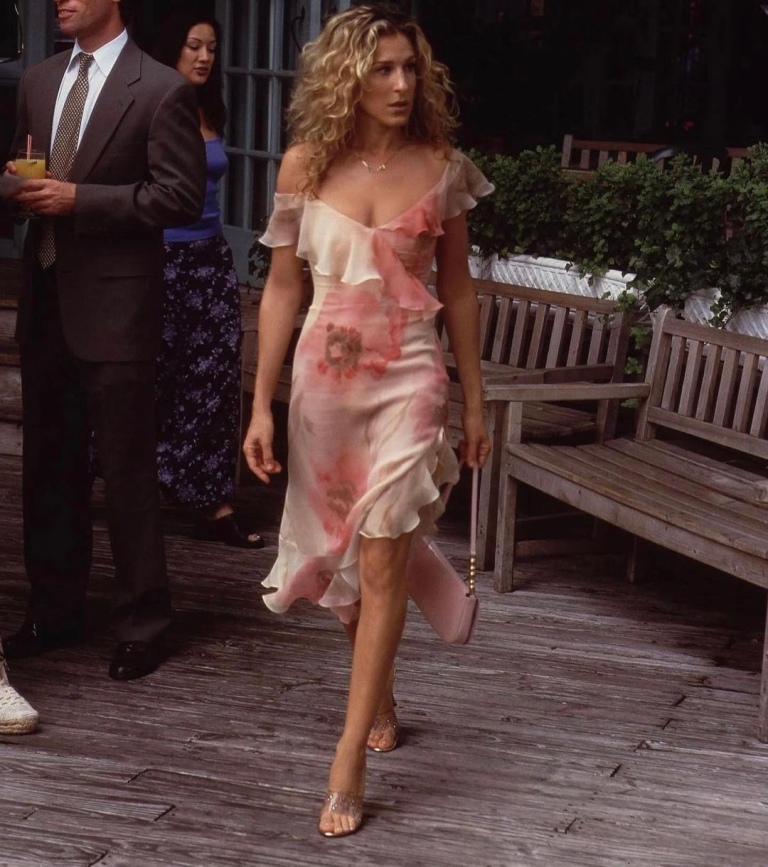 Undeniably the most iconic outfit ever worn on the hit HBO series, the Dior 'Newspaper' dress designed by John Galliano became its own genre of clothing spewing fast fashion rip-offs after it was spotted on the show.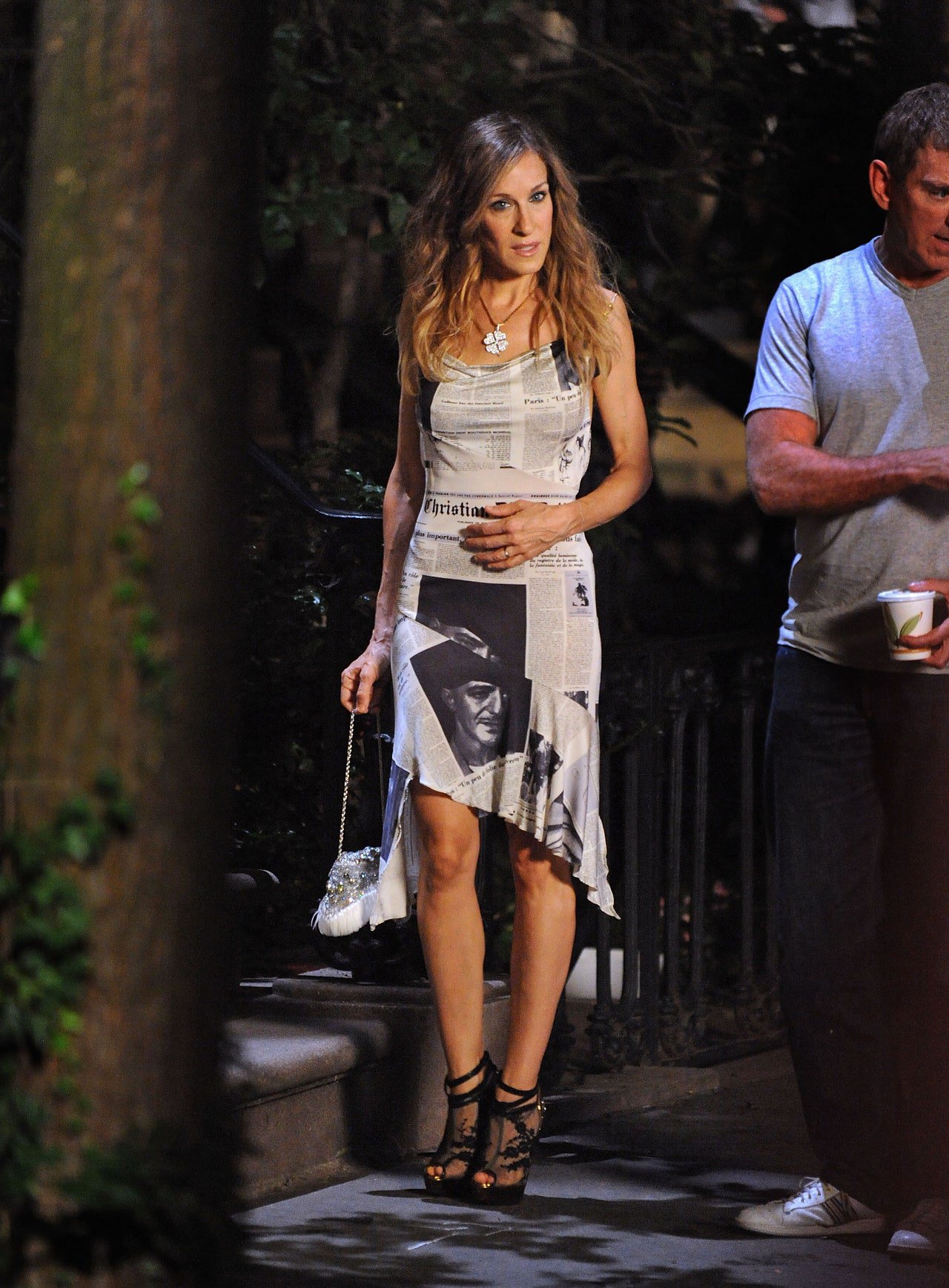 Carrie might have hated the countryside, but she sure loved dressing the part, and this outfit is proof.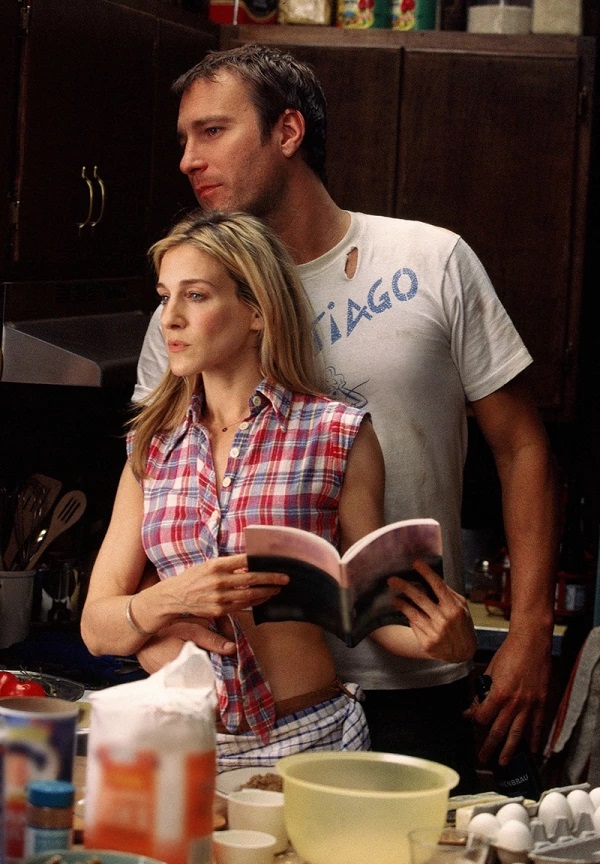 The sheer number of elements at play in this outfit–the cropped pink shirt, the underlying knotted t-shirt, the contrasting printed midi skirt, and of course, the matching belt fastened on her bare torso–is what makes this look memorable.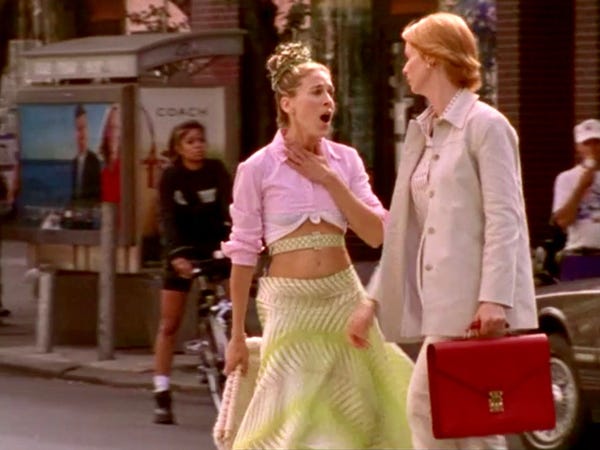 As stunning as this shimmering Paco Rabanne ruffled dress is, the sheer lace bra peeking out from underneath is what makes it quintessentially Carrie.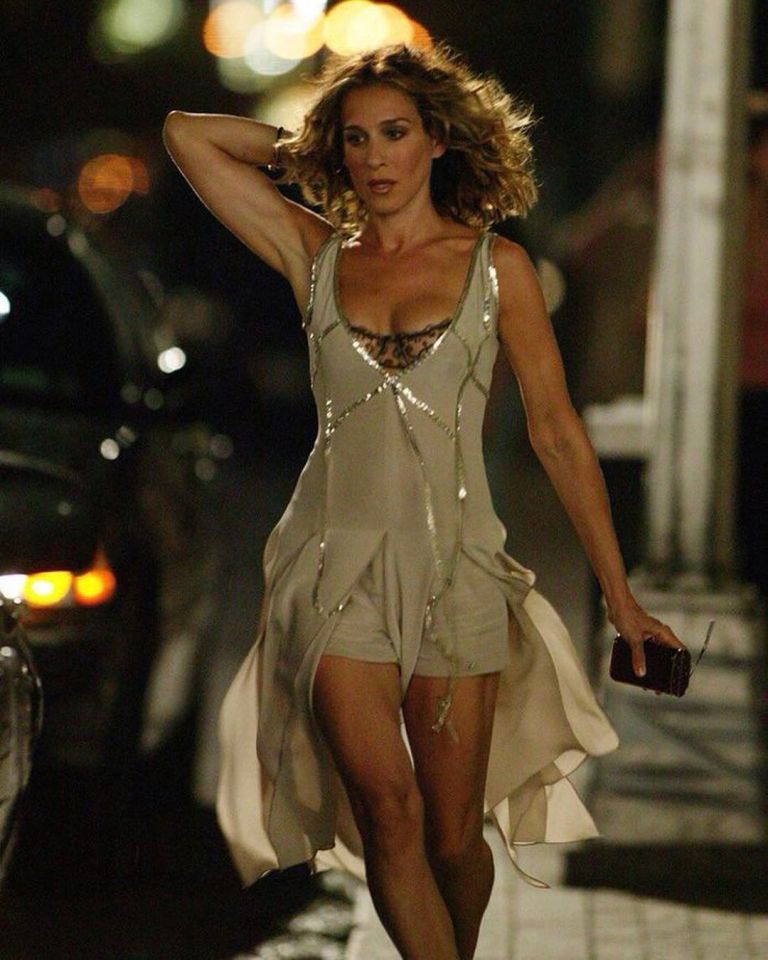 Carrie's New Year's Eve look– where she threw on a fur coat, a string of pearls, matching white boots and gloves, and a sparkling beanie on her literal pajamas still looked fabulous–is undoubtedly one of our favorites.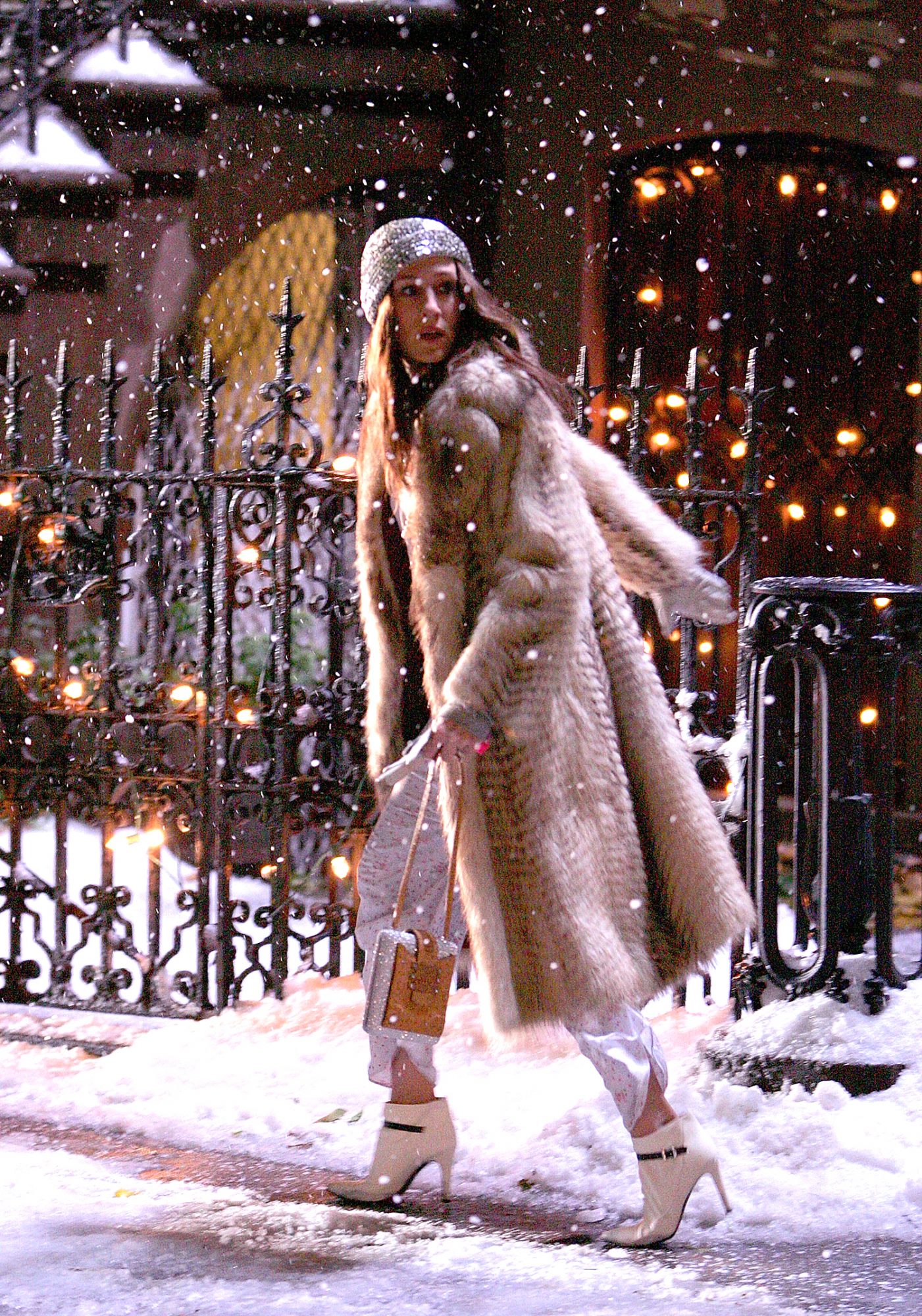 Three-dimensional floral trims have made a comeback, but Carrie Bradshaw obviously did it bigger, better, and bolder before any of us, in this Eugene Alexander dress.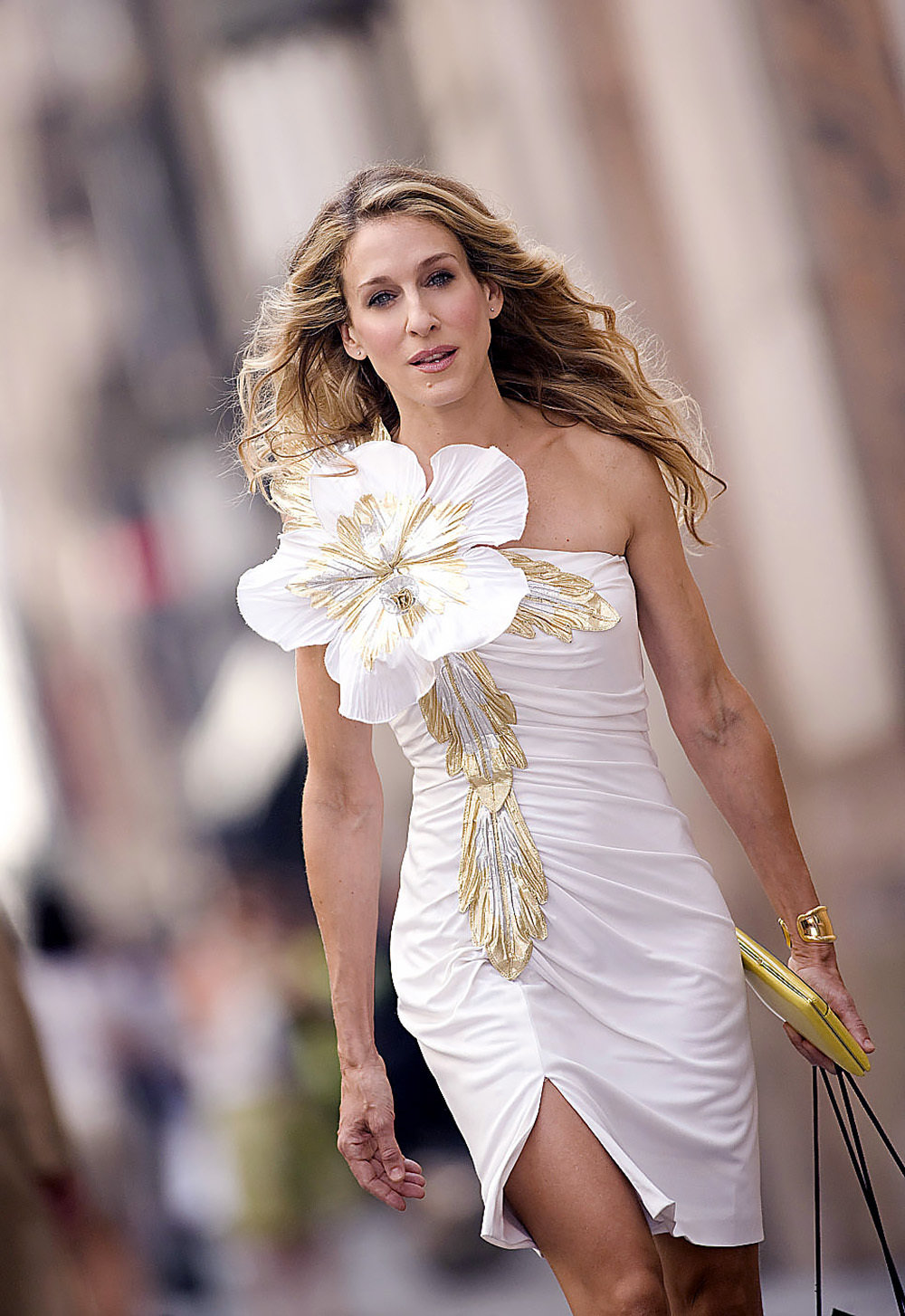 "It's the dress', Carrie's spectacular Vivienne Westwood bridal gown might have expanded her guestlist enough to scare Big away, but we are still swooning over it.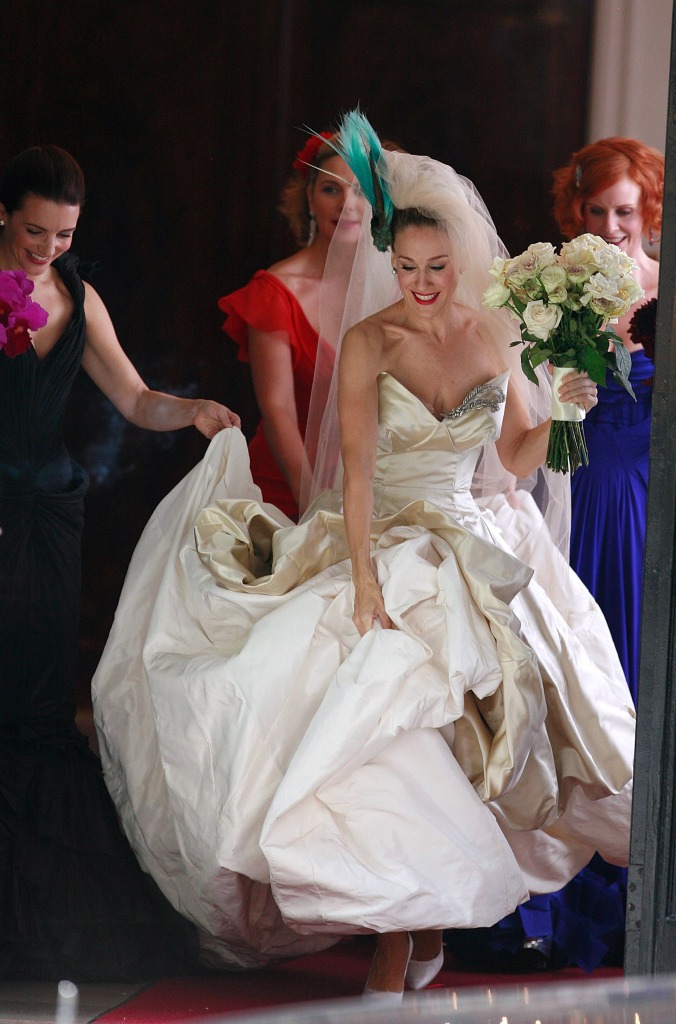 The Gucci diamante gloves from the first season of And Just Like That have a fanbase of their own.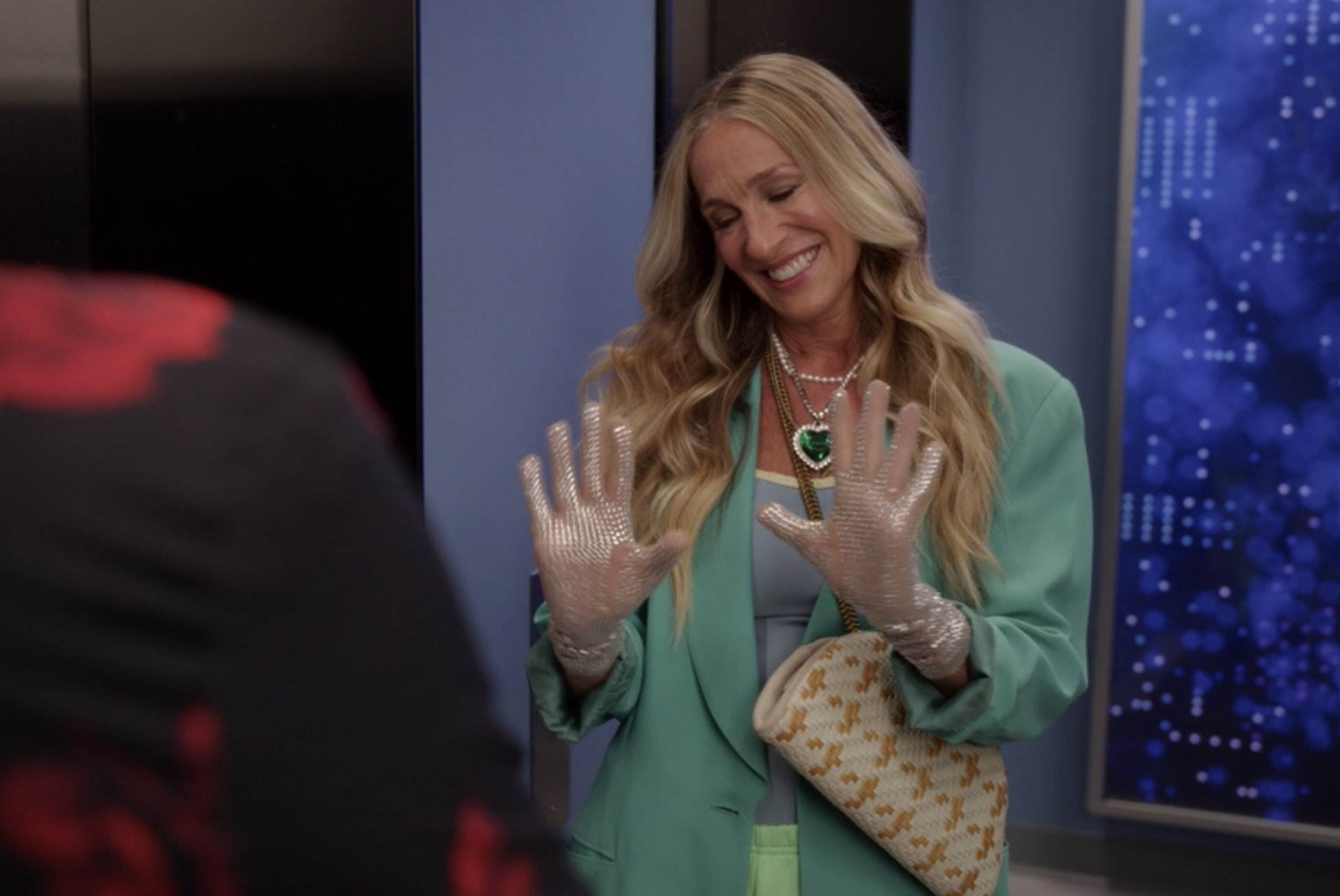 ALSO READ: TRADITION WAS PUSHED TO ITS LIMITS AT VISA FASHION WEEK IN TASHKENT.