It was 25 years ago when Fendi first debuted its ever-present Baguette bag, a piece of arm candy that surged in popularity when Sarah Jessica Parker was seen flaunting the piece regularly on Sex and the City as the icon, Carrie Bradshaw. Solidifying its place in the fashion pantheon, the Baguette bag has officially celebrated its 25th anniversary and what better way to honour the alchemic connection between two cultural icons other than by creating a capsule collection?
The milestone resulted in a candy-coloured capsule collection by Fendi x Sarah Jessica Parker featuring Baguettes (say it: it's not a bag, it's a baguette).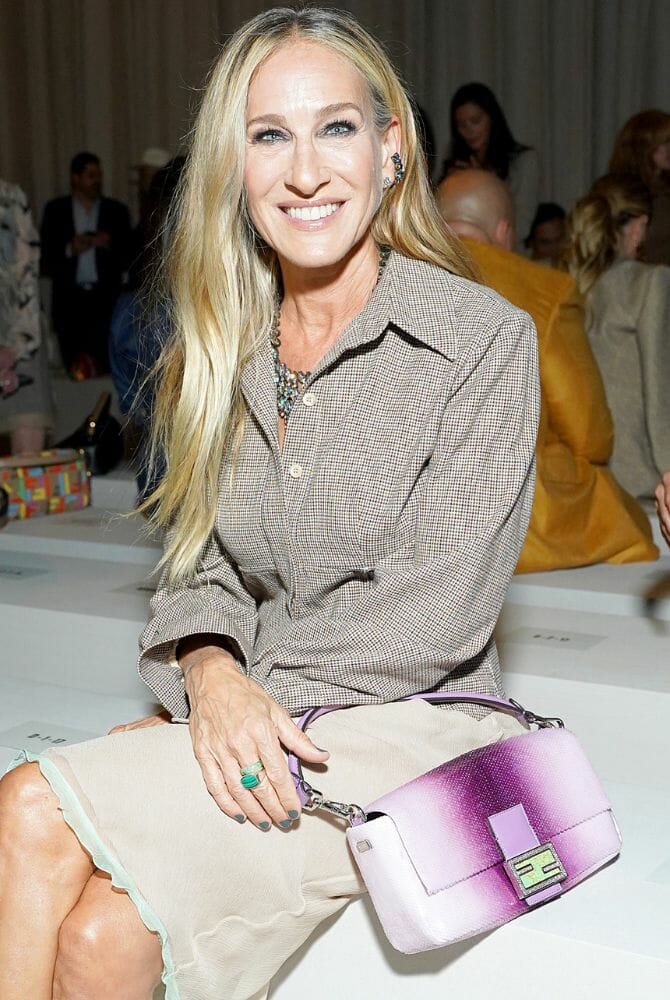 First revealed at the Baguette's 25th anniversary show in New York earlier this year, the Sarah Jessica Parker x Fendi Baguette capsule collection is a symbol of the long-lasting friendship between the actress and Creative Director, Silvia Venturini Fendi, as well as the versatility and timeless appeal of the Baguette bag.
For the milestone, the Baguette is reinterpreted with a unique all-over degradé sequin embroidery in four different colourways – purple, wasabi green, baby pink and soft turquoise blue – and comes complete with four interchangeable magnetic FF buckles – two outlines and two inlines – adding a special animation to the bag whilst suiting the wearer's mood and taste. The Baguette's portray a unique tie-dye effect and due to this artisanal dyeing technique performed by hand, the sequins of the embroidery vary from bag to bag, making each piece unique.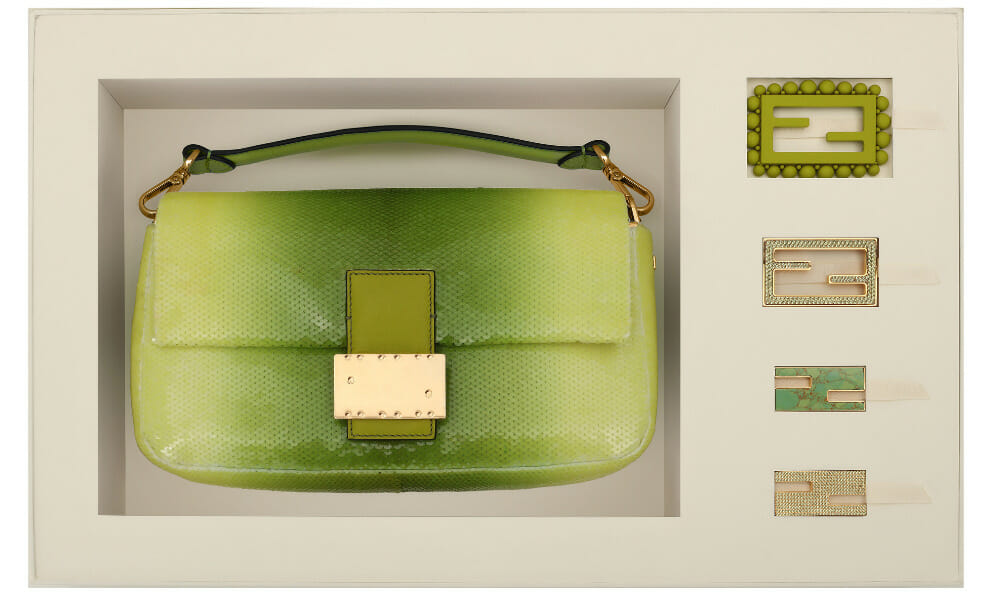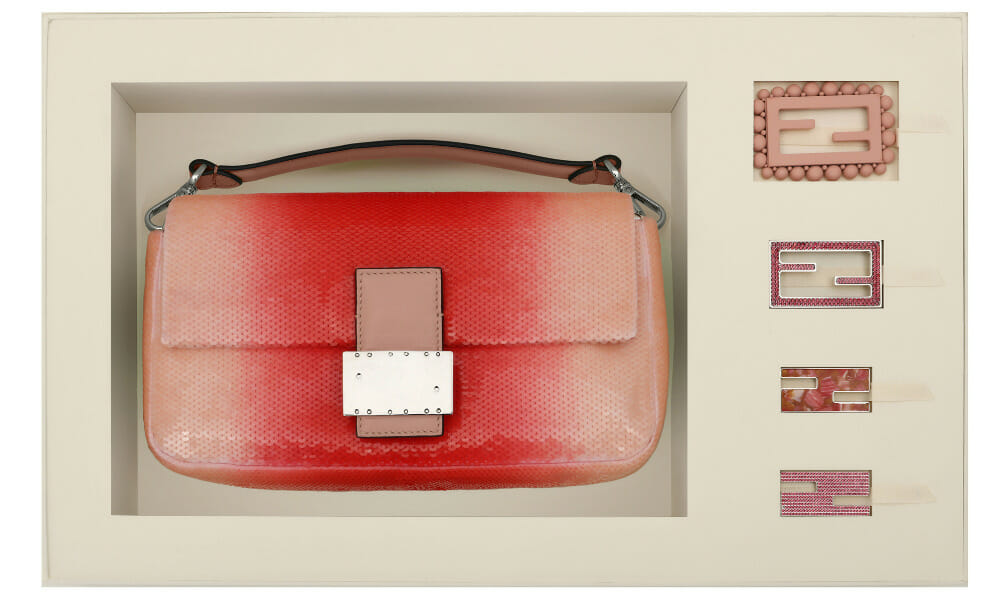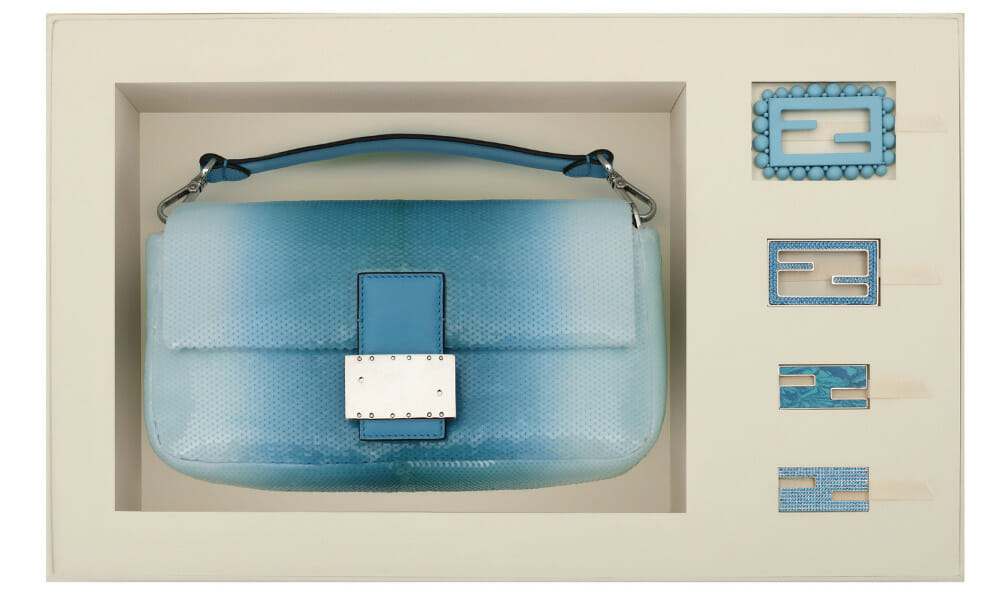 The Sarah Jessica Parker x Fendi Baguette in green, pink and blue will be available upon reservation in selected boutiques worldwide from mid-December 2022.