Emerging designers, like blossoming artists, pour their hearts into every stitch, crafting garments that transcend trends and redefine beauty. Last month, we had the chance to visit the ancient city of Tashkent which hosted the groundbreaking VISA Fashion Week Tashkent. Set against the backdrop of the Intercontinental Tashkent Hotel, this extraordinary event marked the dawn of a new era, not only for Uzbekistan but for the entire Central Asian region.
VISA Fashion Week Tashkent left an indelible mark on the realm of creativity and expression. A convergence of local ingenuity and international flair, the event unveiled exclusive collections for the autumn/winter of 2024, crafted meticulously by the hands of Uzbek and foreign designers alike.
Once confined to the vibrant city of Almaty, VISA Fashion Week has gracefully expanded its horizons, selecting the bustling metropolis of Tashkent as its second fashion capital in Central Asia. Inspired by the legendary Silk Road that wove together a tapestry of diverse cultures and ignited the birth of new civilizations, the organizers ushered in a new era of international prominence, unveiling a mesmerizing glimpse into the future through the eyes of different nations. Here we highlight the tradition, innovation and all the fashion in between from the designers we spotted there.
ZhSaken from Kazakhstan.
ZhSaken Women brand emerged like a dazzling star in 2011. Masterminded by the illustrious Saken Zhaksybayev, a luminary within the Kazakhstani fashion landscape, and his team of visionary artisans, this brand became a beacon of style and innovation. Over the course of 12 glorious years, ZhSaken Women has graced the runways of Almaty and Nur-Sultan, captivating the hearts of fashion connoisseurs and ascending to the zenith of acclaim. With more than 30 resplendent shows, the brand has painted a tapestry of artistry, each collection a testament to Saken Zhaksybayev's unwavering dedication to the domestic fashion industry.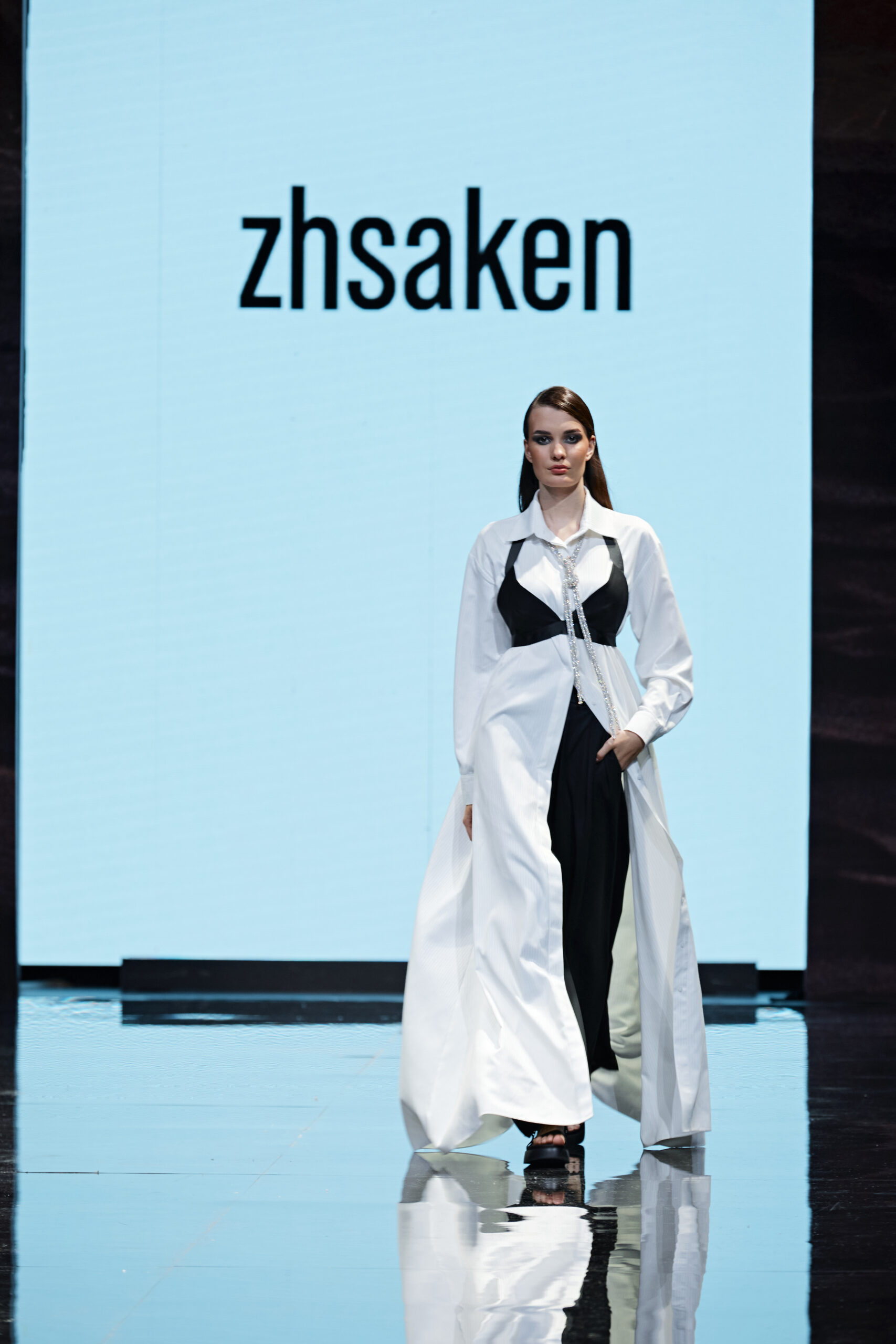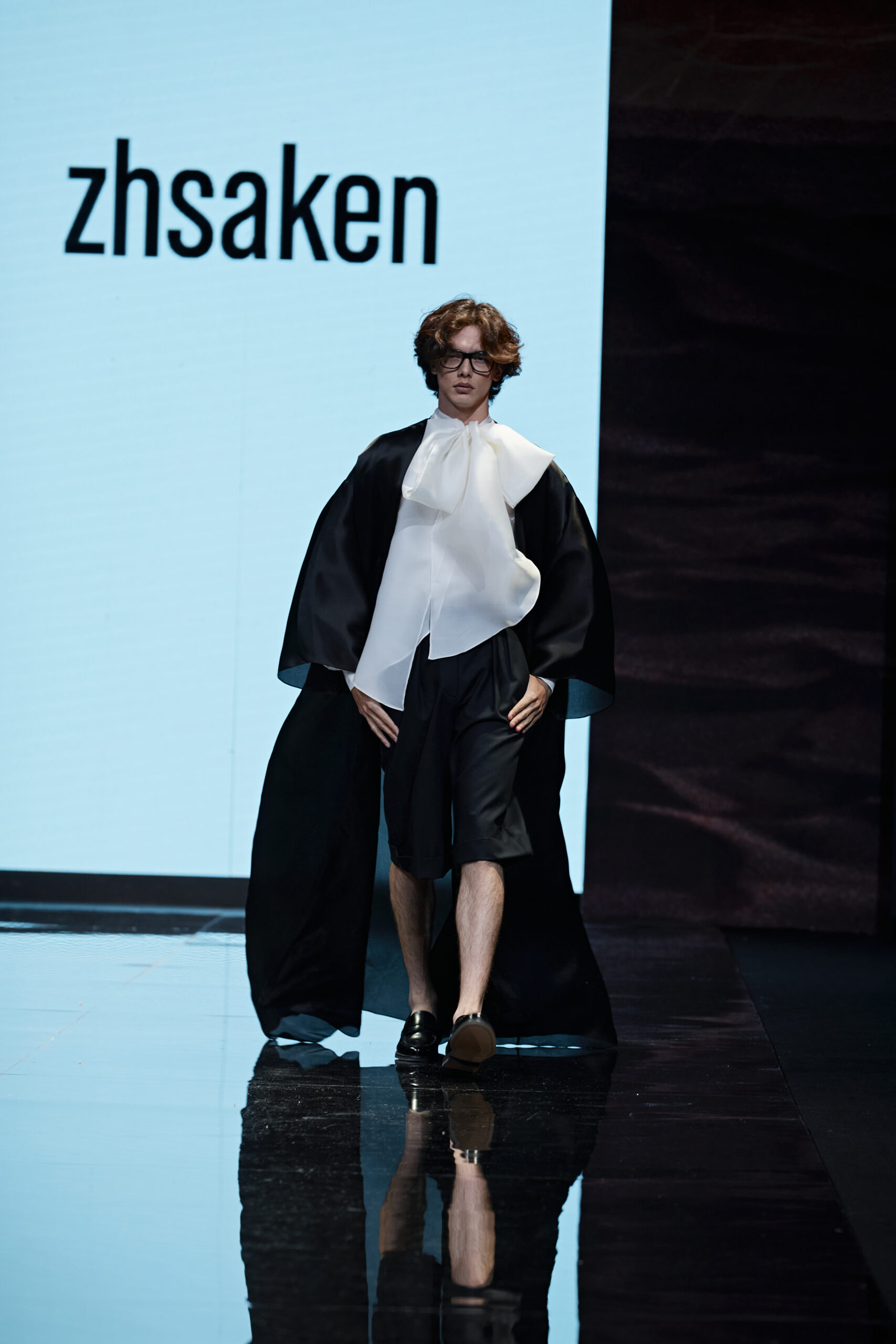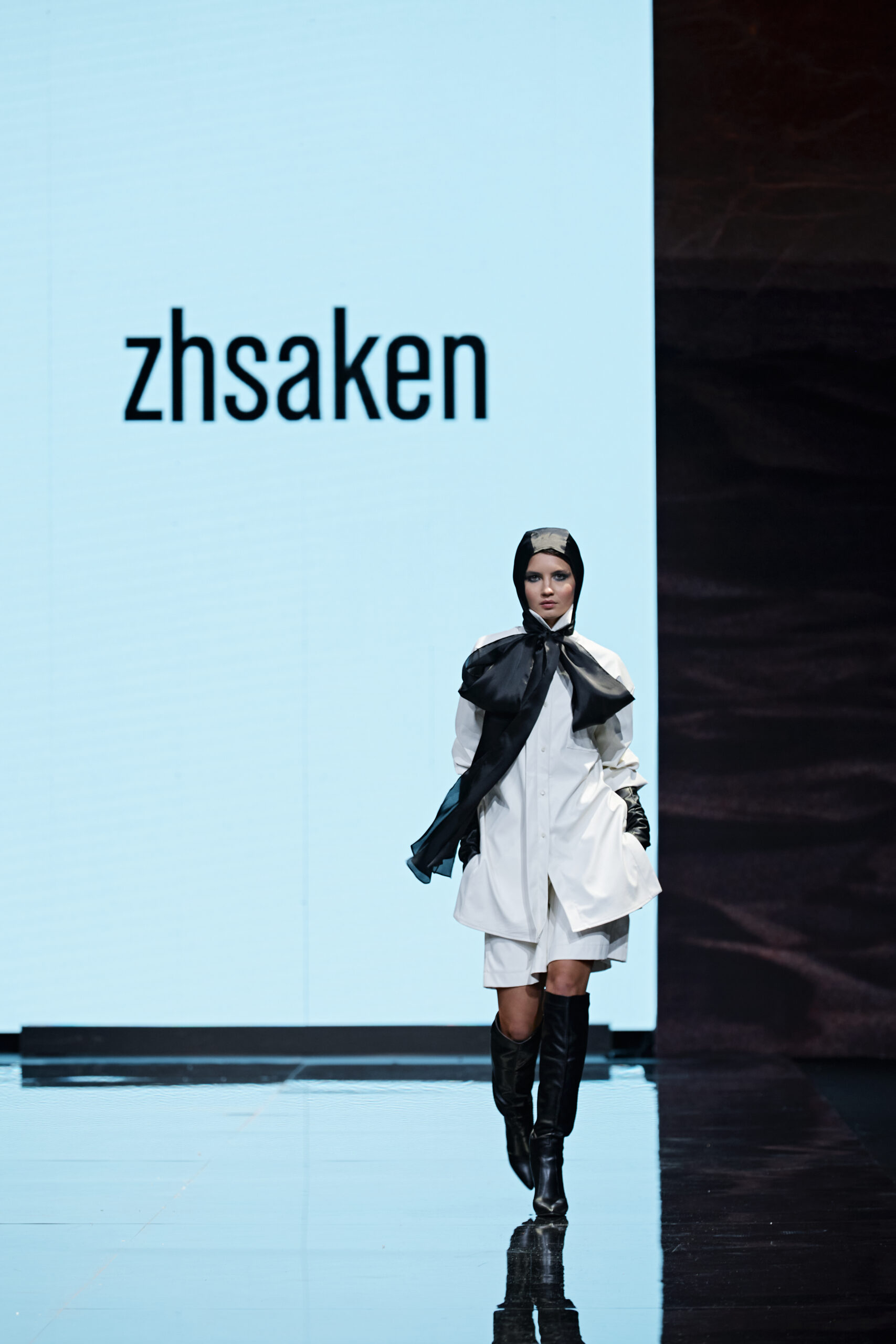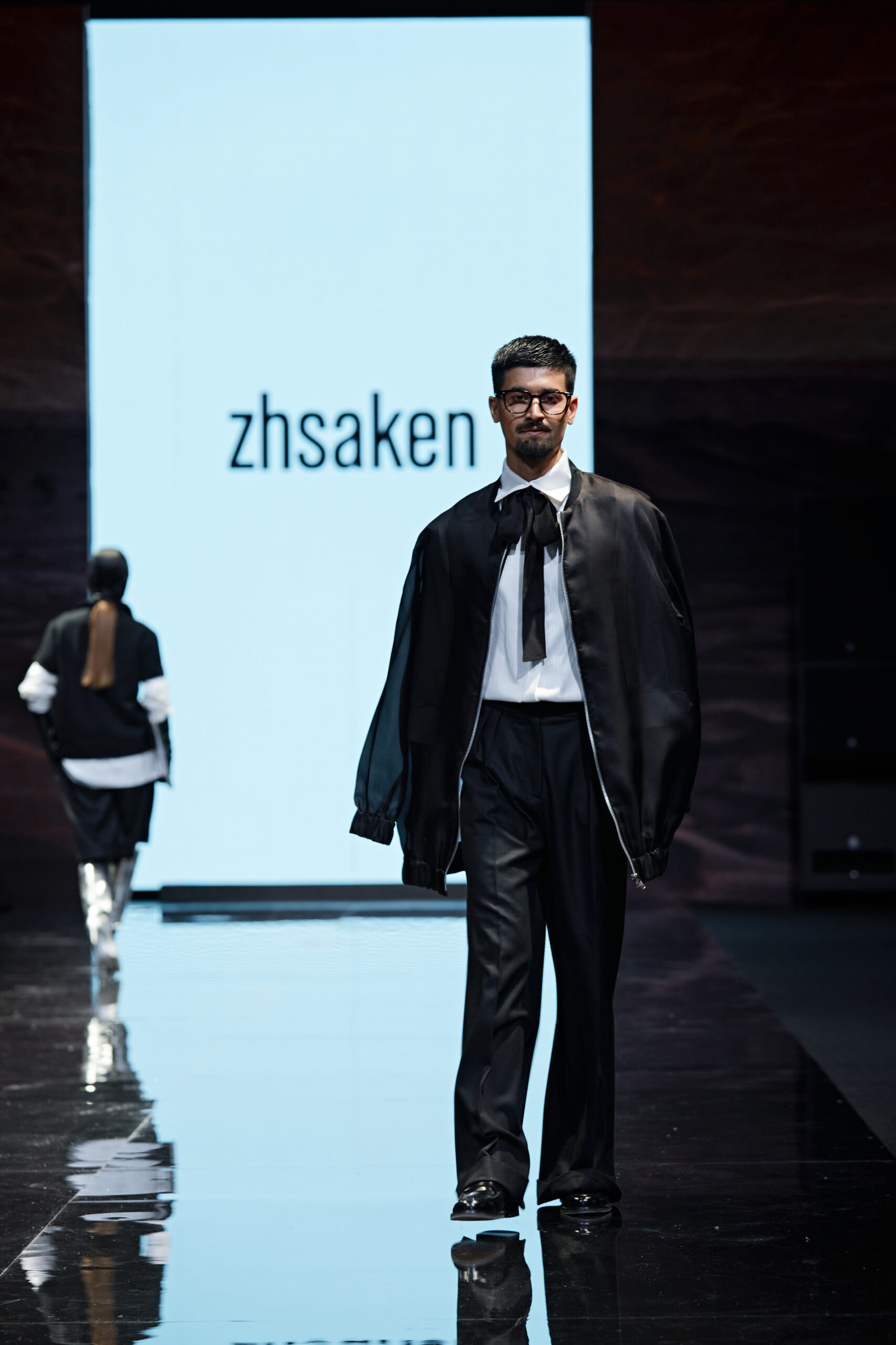 Dildora Kasimova from Uzbekistan.
In 2005, Datuna Sulikashvili unveiled his inaugural collection while still a student at the Tbilisi State Academy of Arts. Little did the world know that this debut would mark the start of a remarkable journey. It is within the confines of his theatrical shows, carefully staged in unconventional venues, where Datuna Sulikashvili unveils his pièce de résistance, captivating audiences and casting a spell that lingers long after the final bow. His favorite palette to work with comes in shades of black, beige, red, and grey, each hue lending its own mystique to Silk, wool, and cashmere skillfully adorned with breathtaking hand embroidery, a testament to the designer's meticulous attention to detail.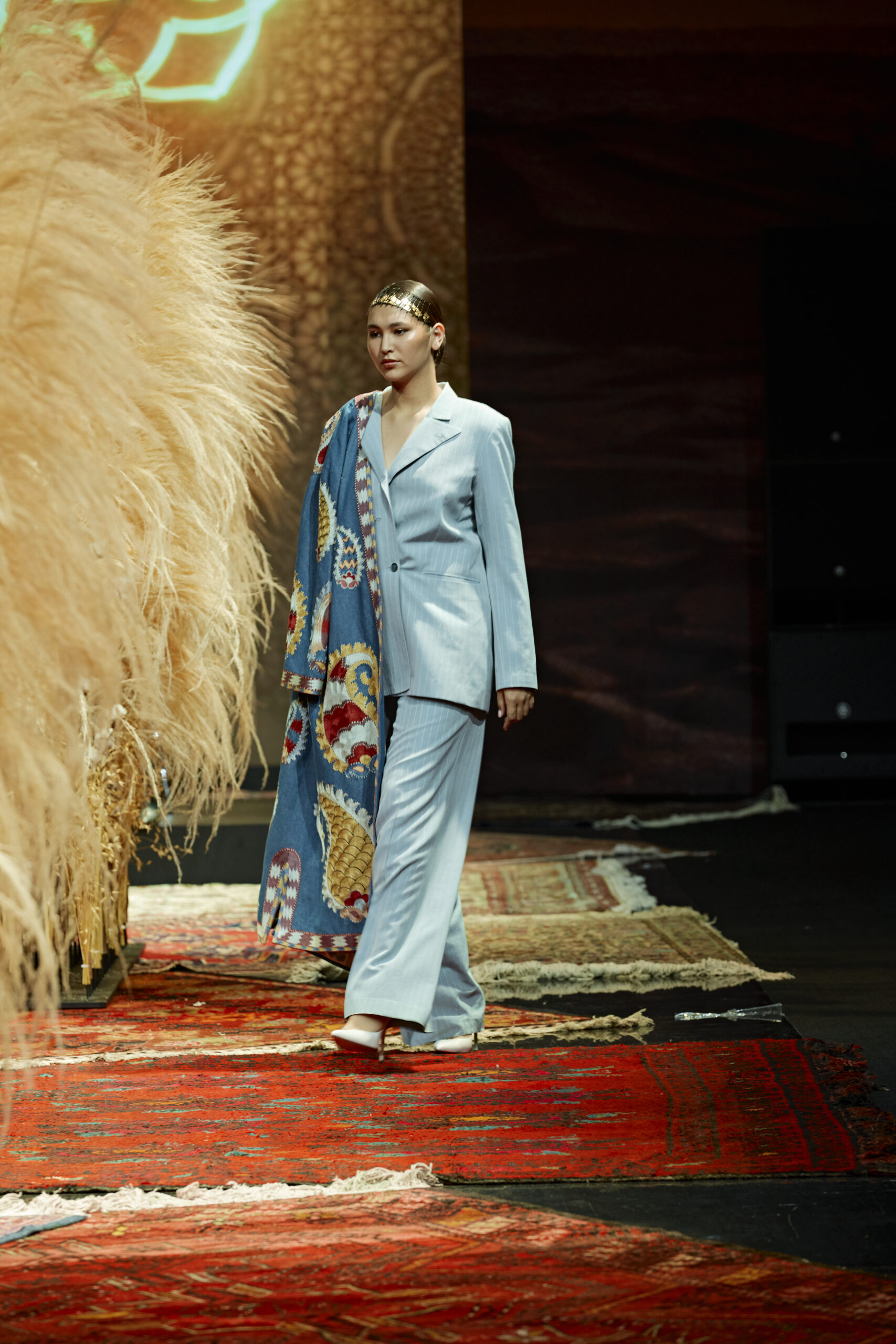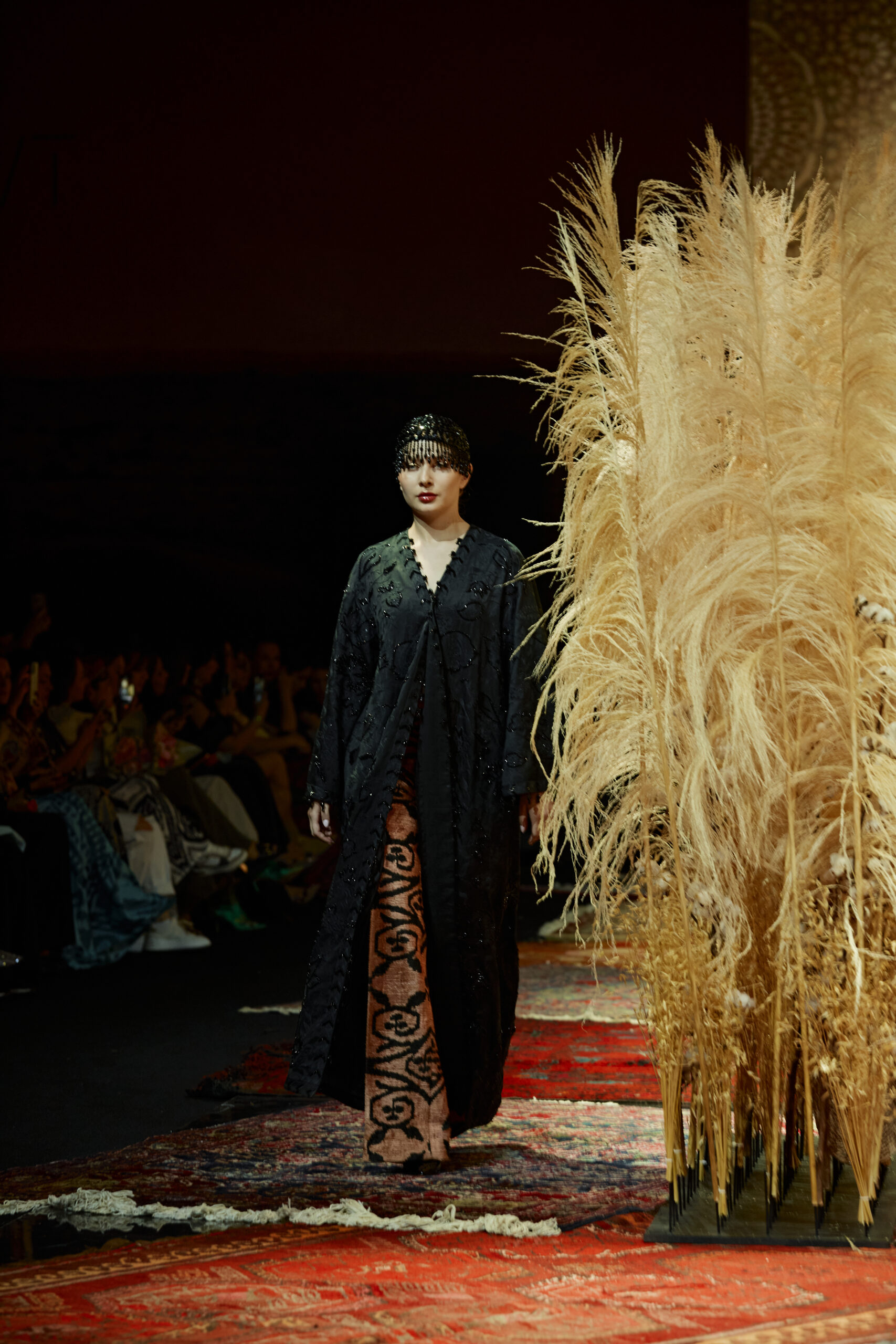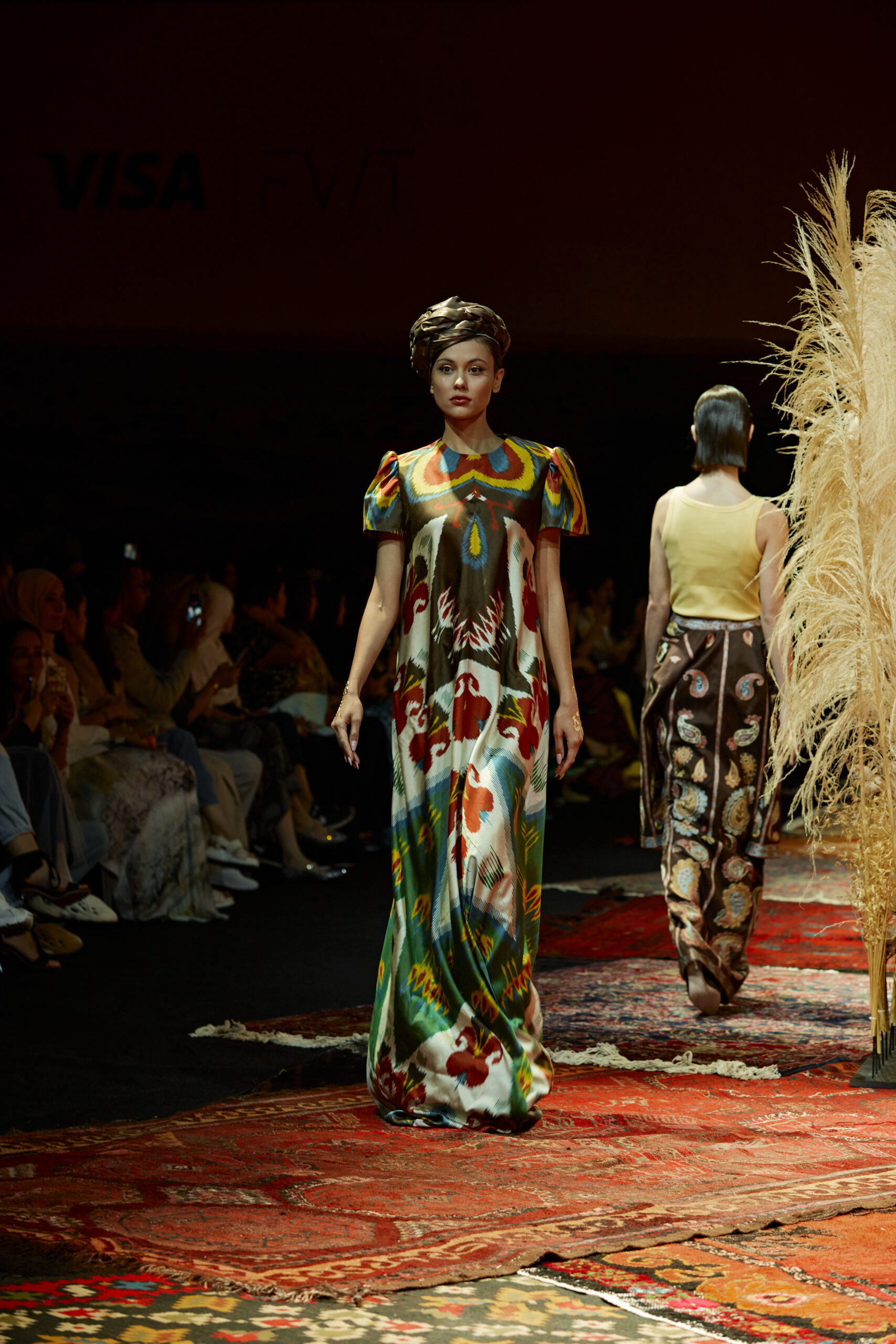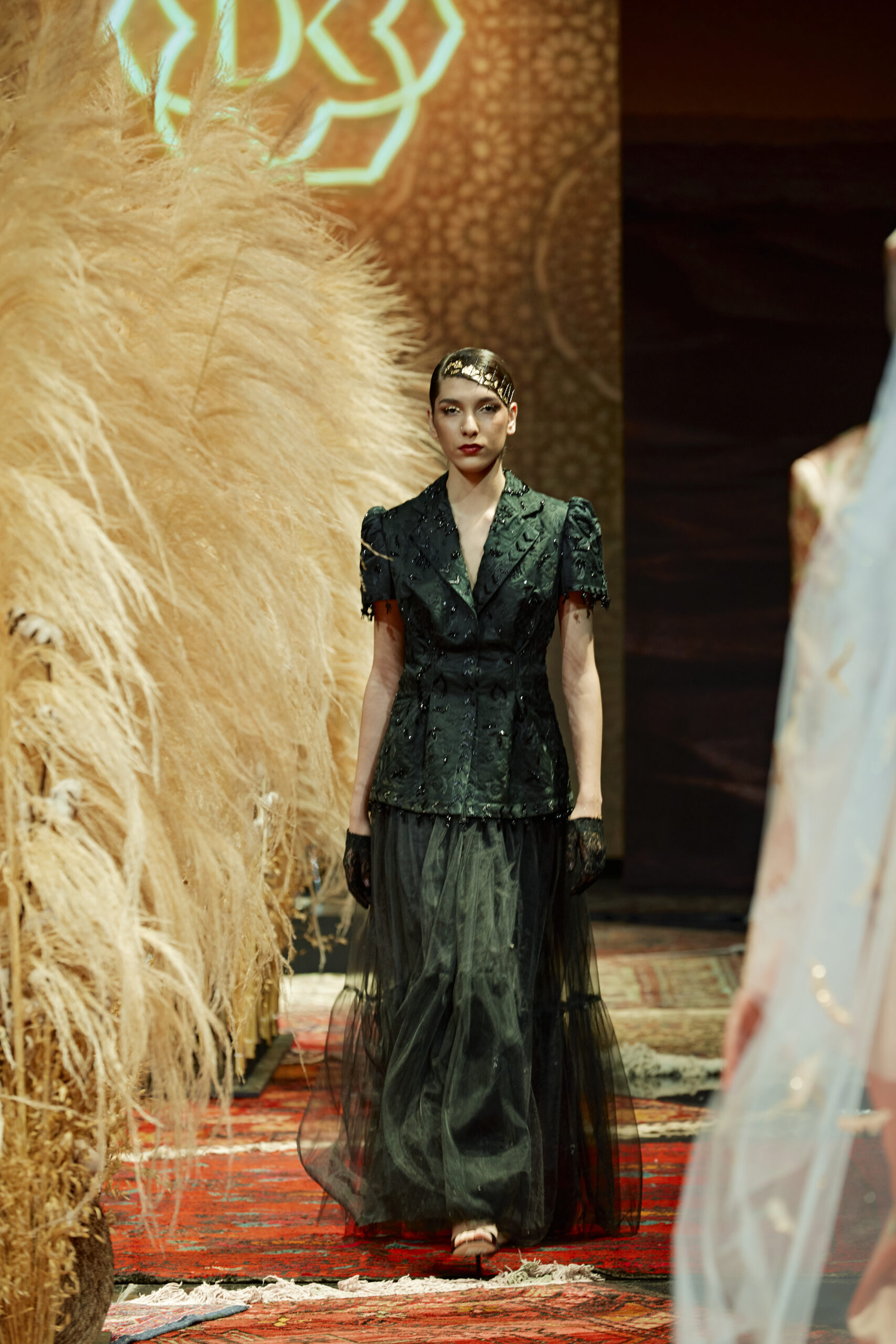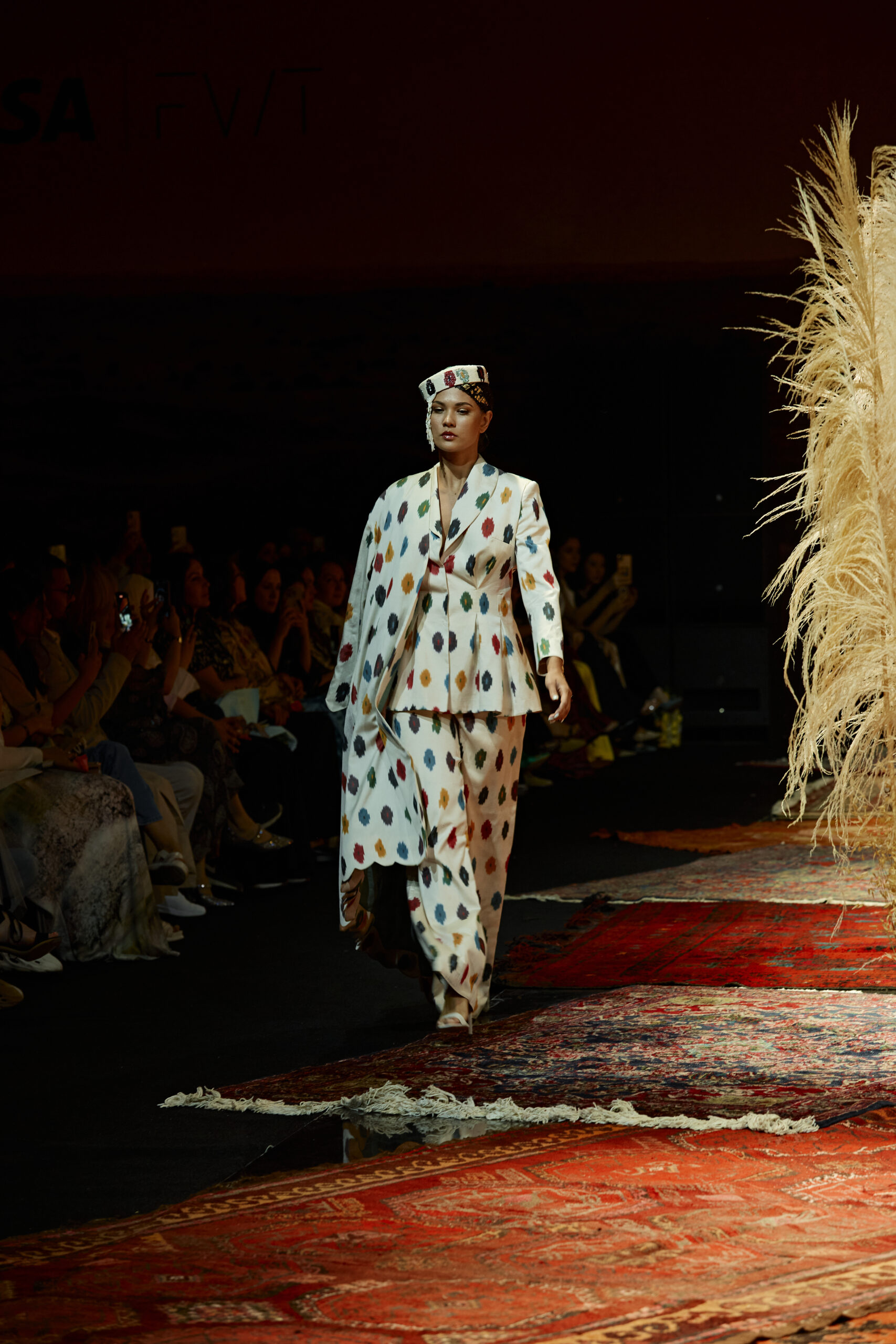 LALI from Uzbekistan.
The journey of designer Lali Fazilova began in 1996 within the humble confines of a small workshop. From those modest beginnings, her boundless talent blossomed, culminating in the birth of a patented brand known simply as LALI, and the transformation of her workshop into a veritable fashion house. For over a decade, Lali Fazilova has graced the vibrant landscape of Uzbekistan, adorning women in garments that exude an air of exclusivity.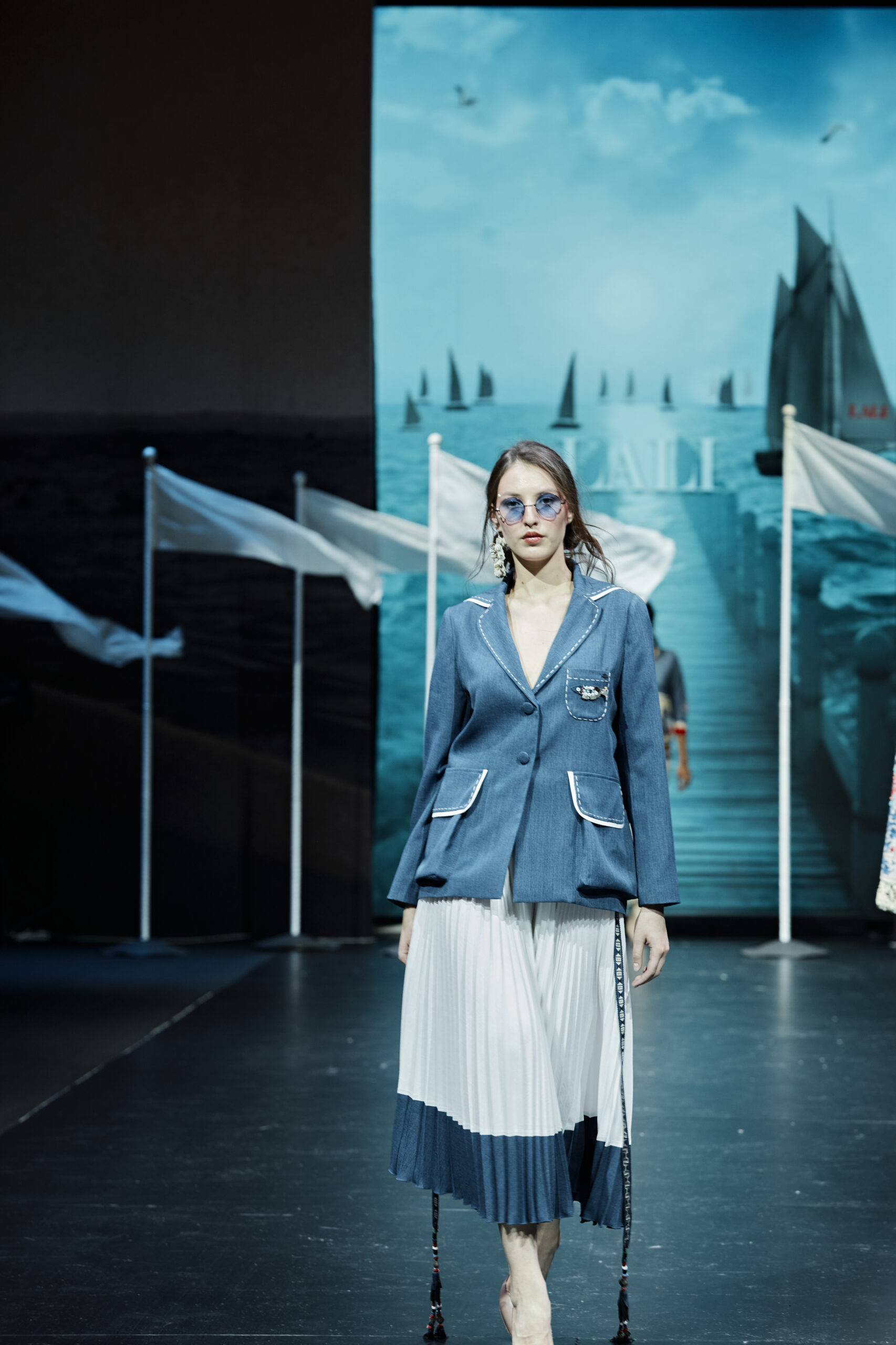 Datuna from Georgia.
In 2005, Datuna Sulikashvili, a visionary in the making, unveiled his inaugural collection while still a student at the Tbilisi State Academy of Arts. Little did the world know that this auspicious beginning would mark the genesis of a remarkable journey, brimming with acclaimed collections and sensational showcases that captivated the attention of global buyers and discerning critics alike. Sulikashvili's creations quickly became an undeniable fixture in the realm of high fashion. The designer's theatrical spectacles, became highly waited for in anticipation and held at unconventional venues, provided the grand finales to fashion weeks and prestigious competitions, leaving audiences spellbound.
Sulikashvili's signature style is an embodiment of feminine grace, as cascading dresses adorned with a masterful fusion of flowing fabrics intertwine with contrasting elements of ethereal lightness and intricately patterned textures. His palette, a carefully consists of black, beige, red, and grey, further elevates his creations, while sumptuous silk, wool, and cashmere fabrics drape the wearer in unparalleled luxury.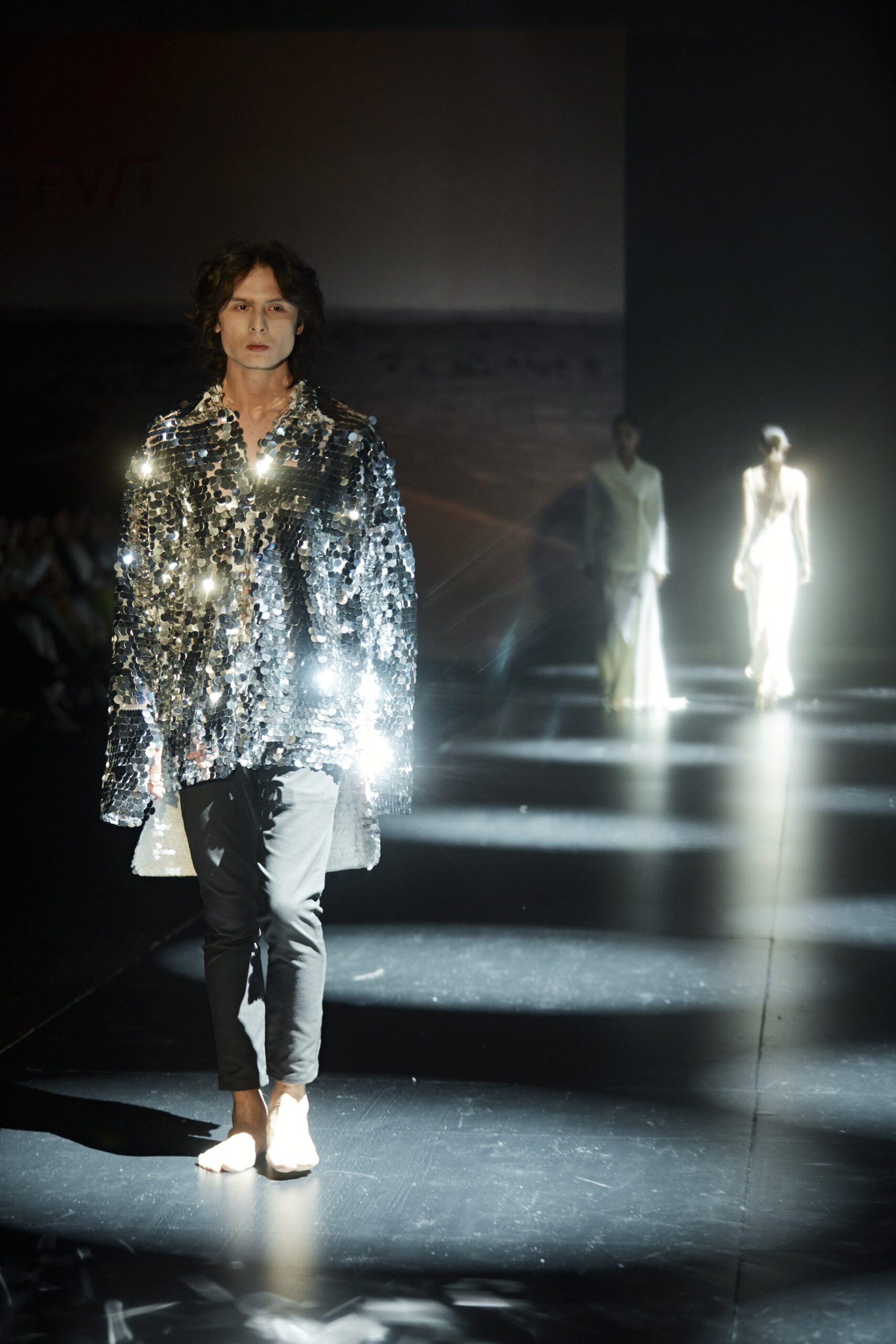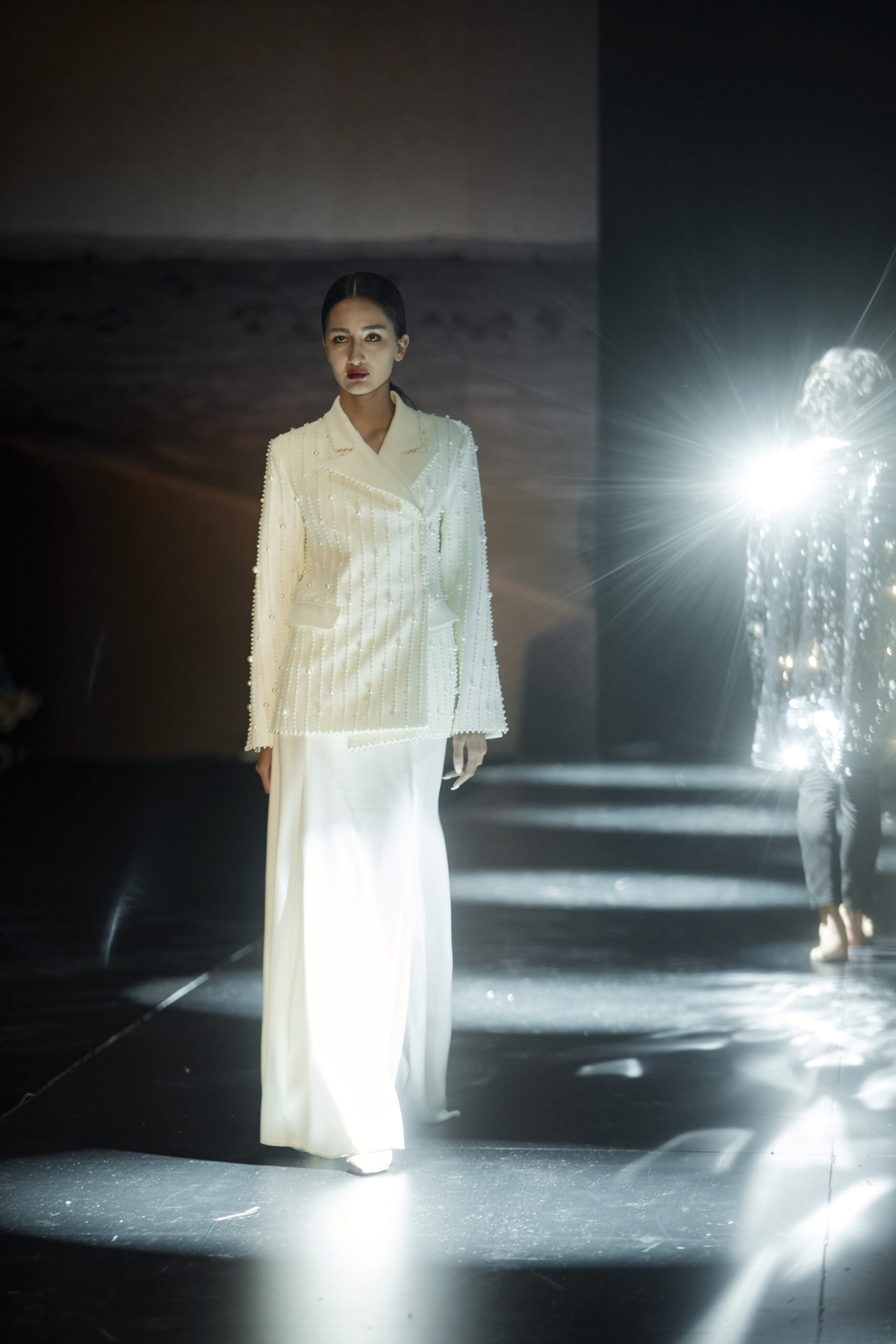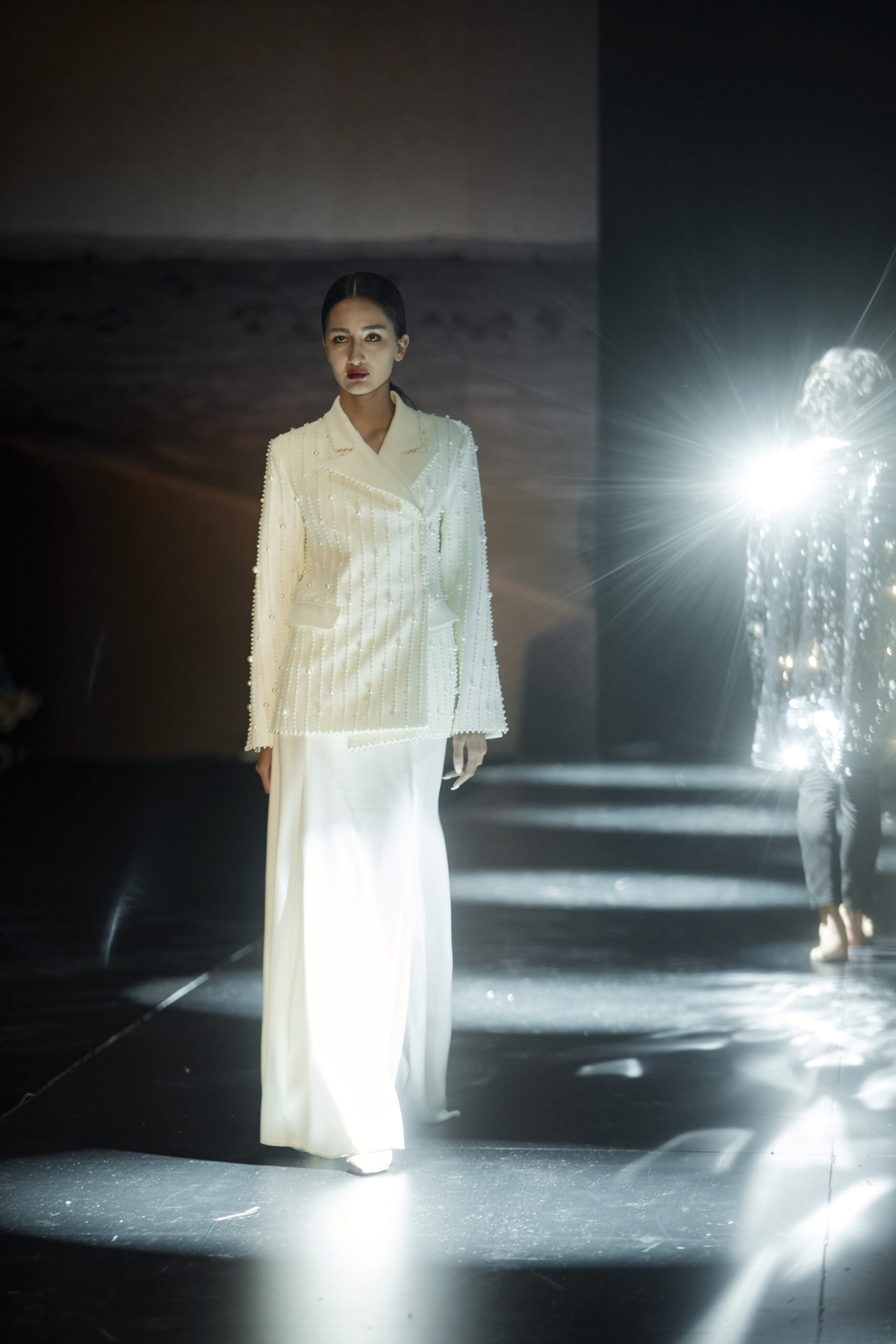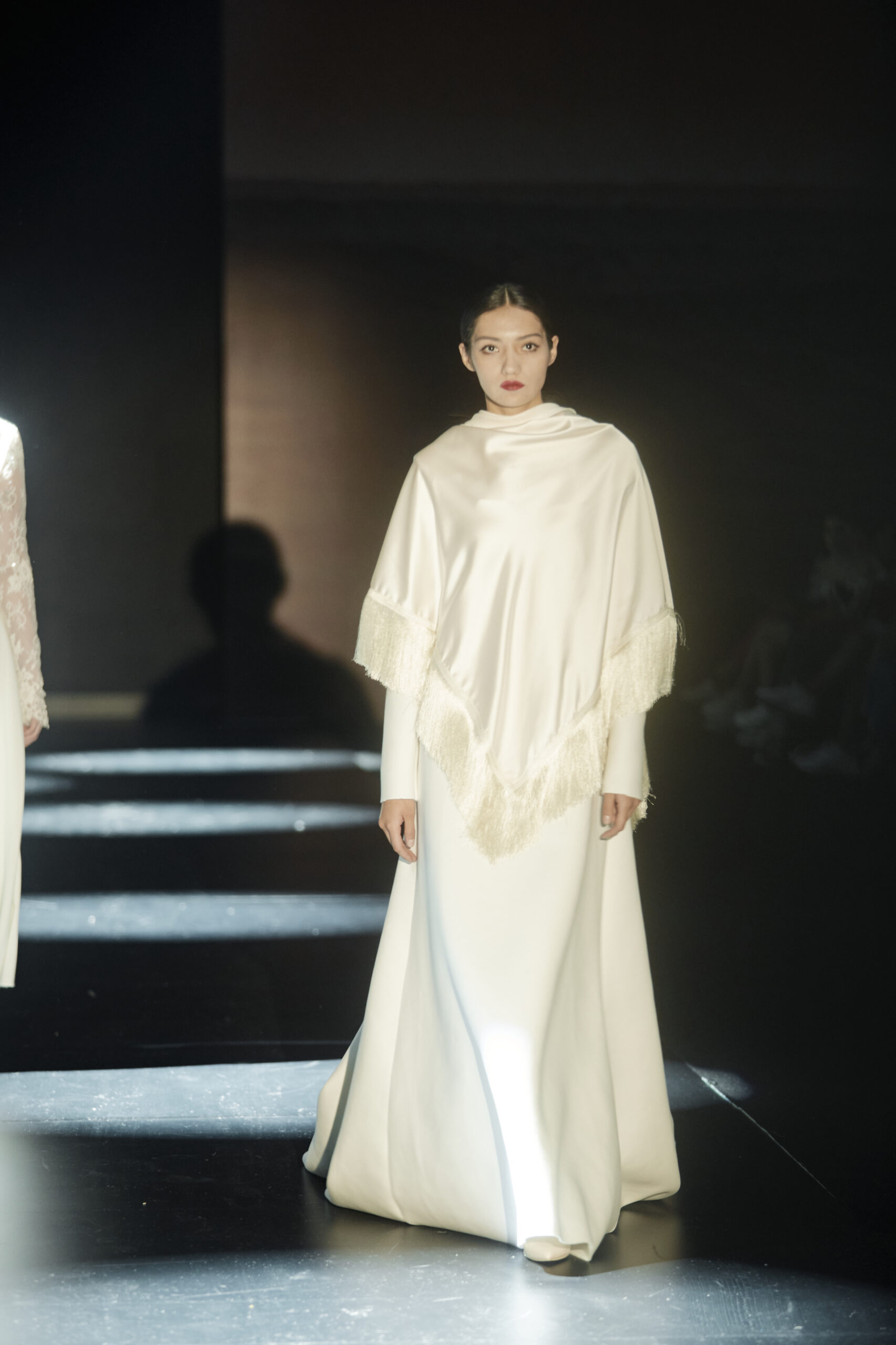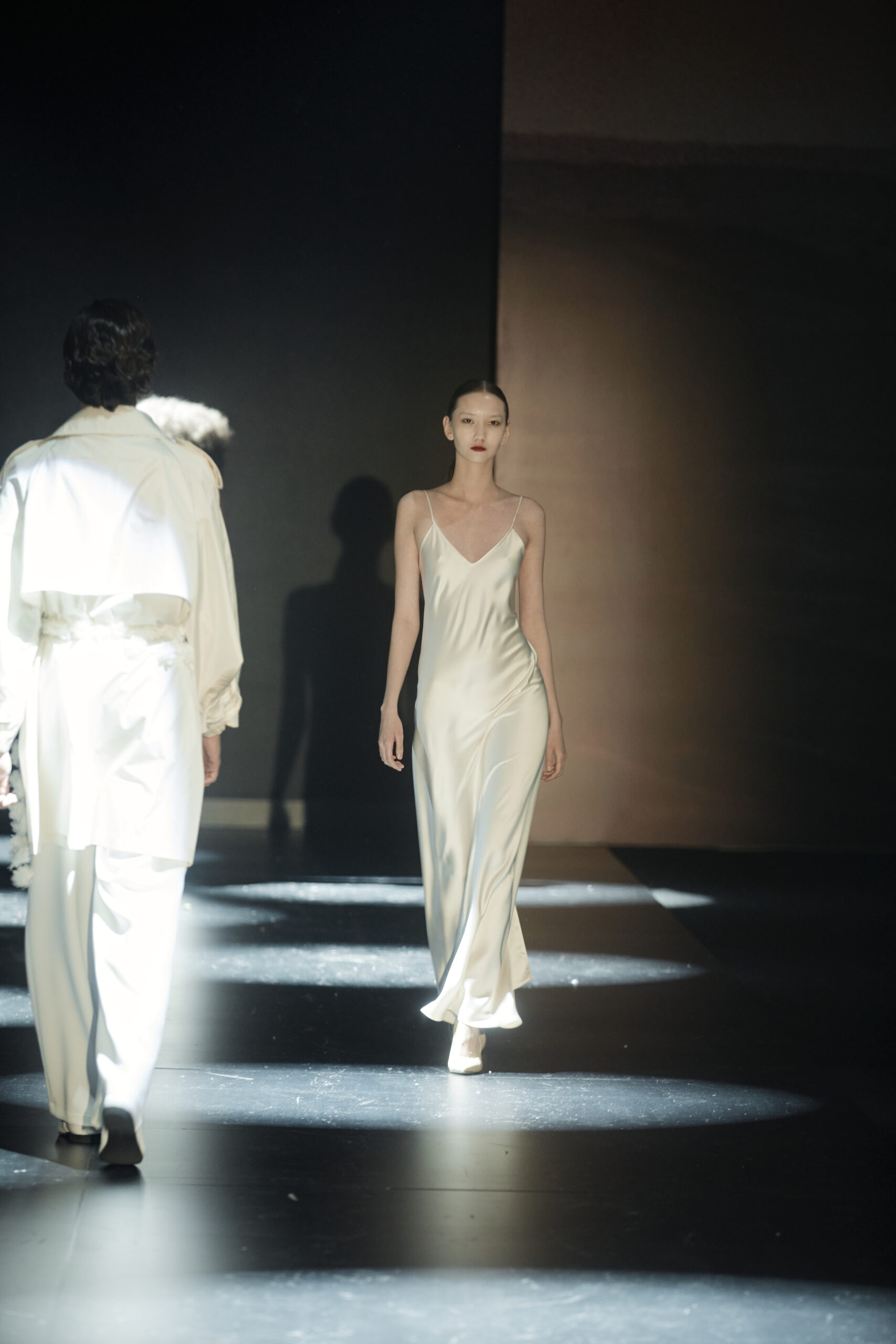 Saadi & Suzani from Uzbekistan.
In a mesmerizing union of creative minds, Diora Usmanova and Madina Kasymbayeva intertwine their talents to craft a collaboration that resonates with the essence of Uzbek culture. Their collaboration breathes life into national motifs, infused with a modern twist. Each masterpiece, painstakingly brought to life by the skilled hands of artisans, showcases the rich tapestry of Uzbek embroidery techniques. Diora Usmanova, a name that transcends the realm of design, emerges as a visionary. The founder of Saadi, Bibiona Couture, DU'A, Be Beauty salon, and a constellation of luxury restaurants, she weaves her creative prowess alongside her role as a devoted mother to four children.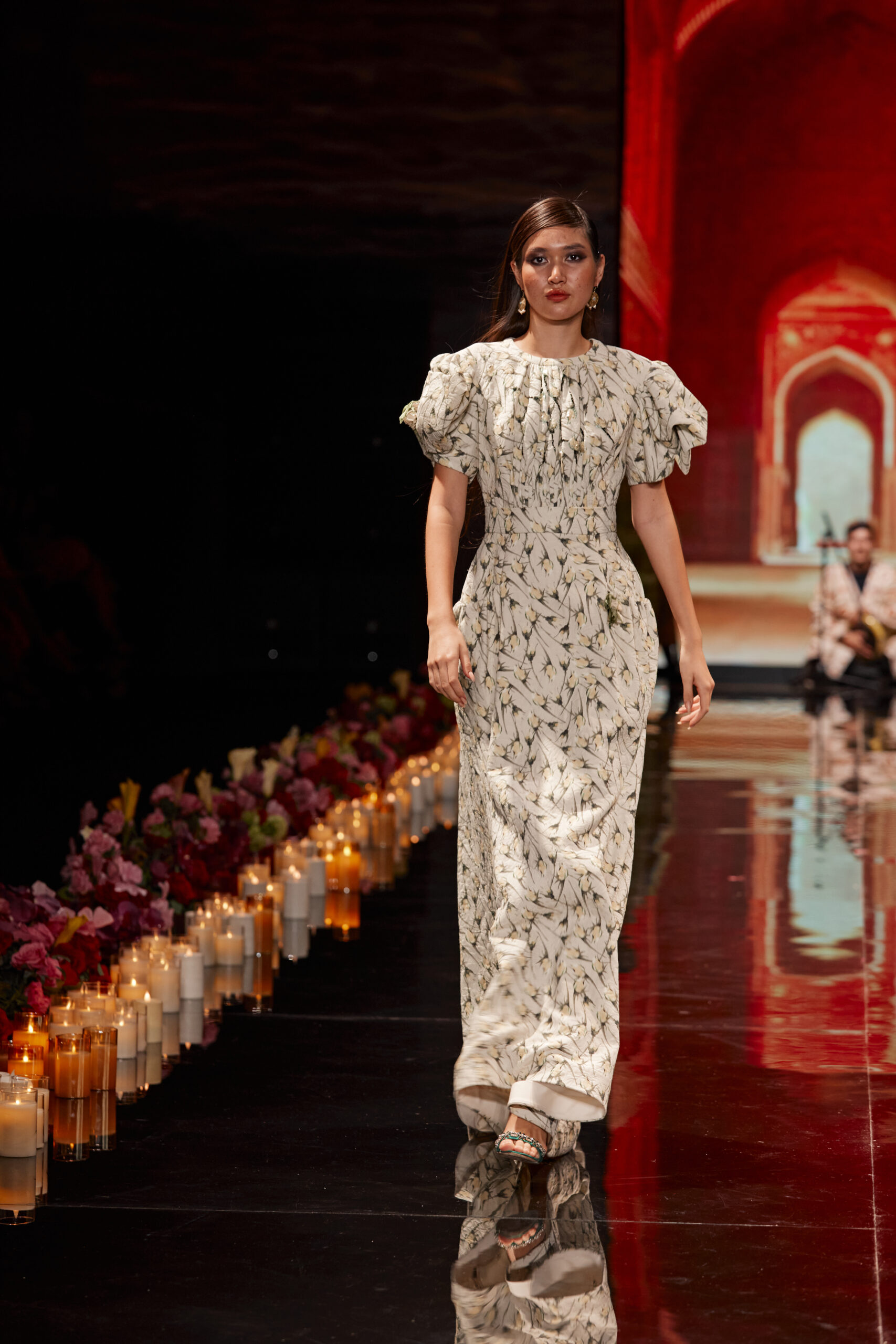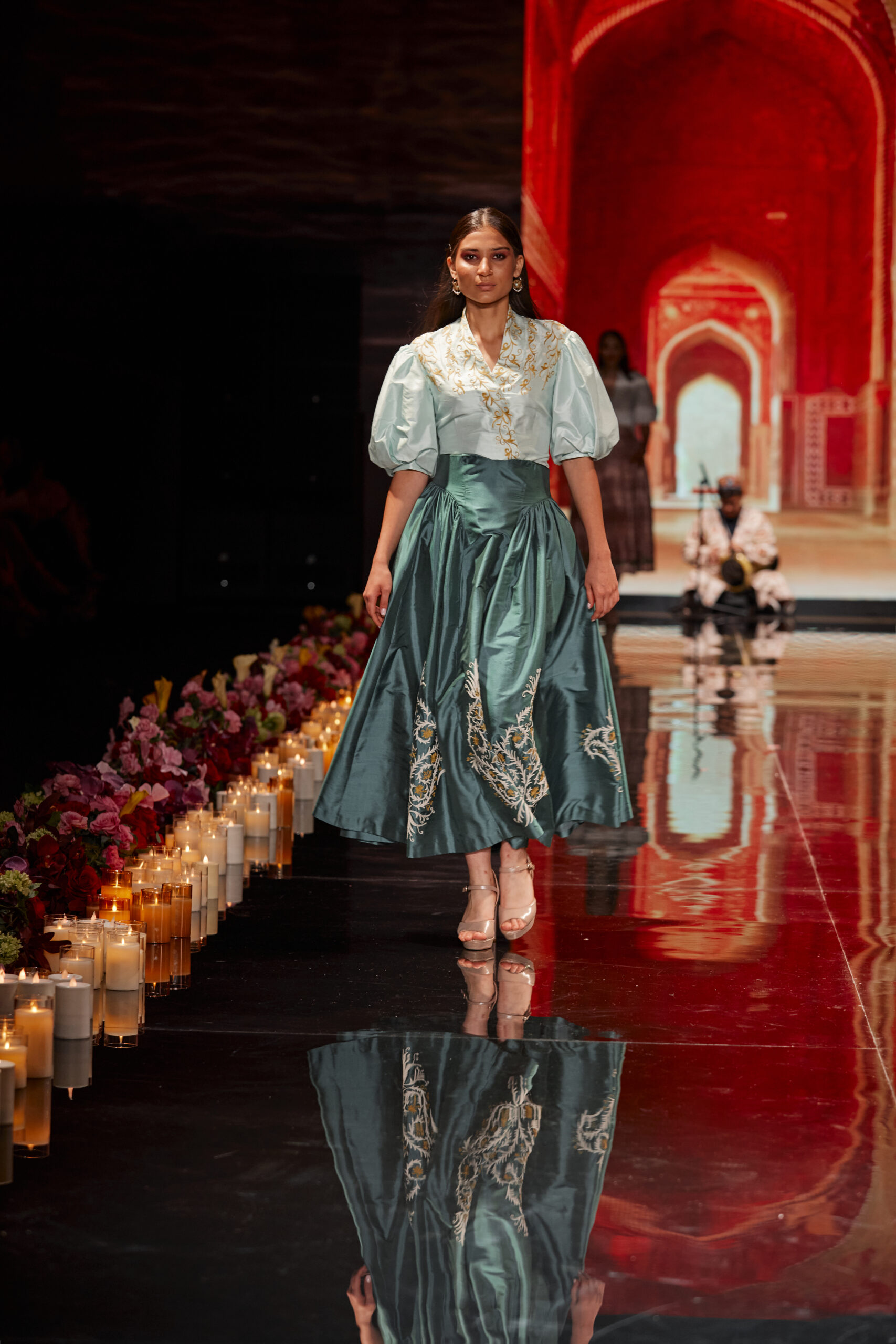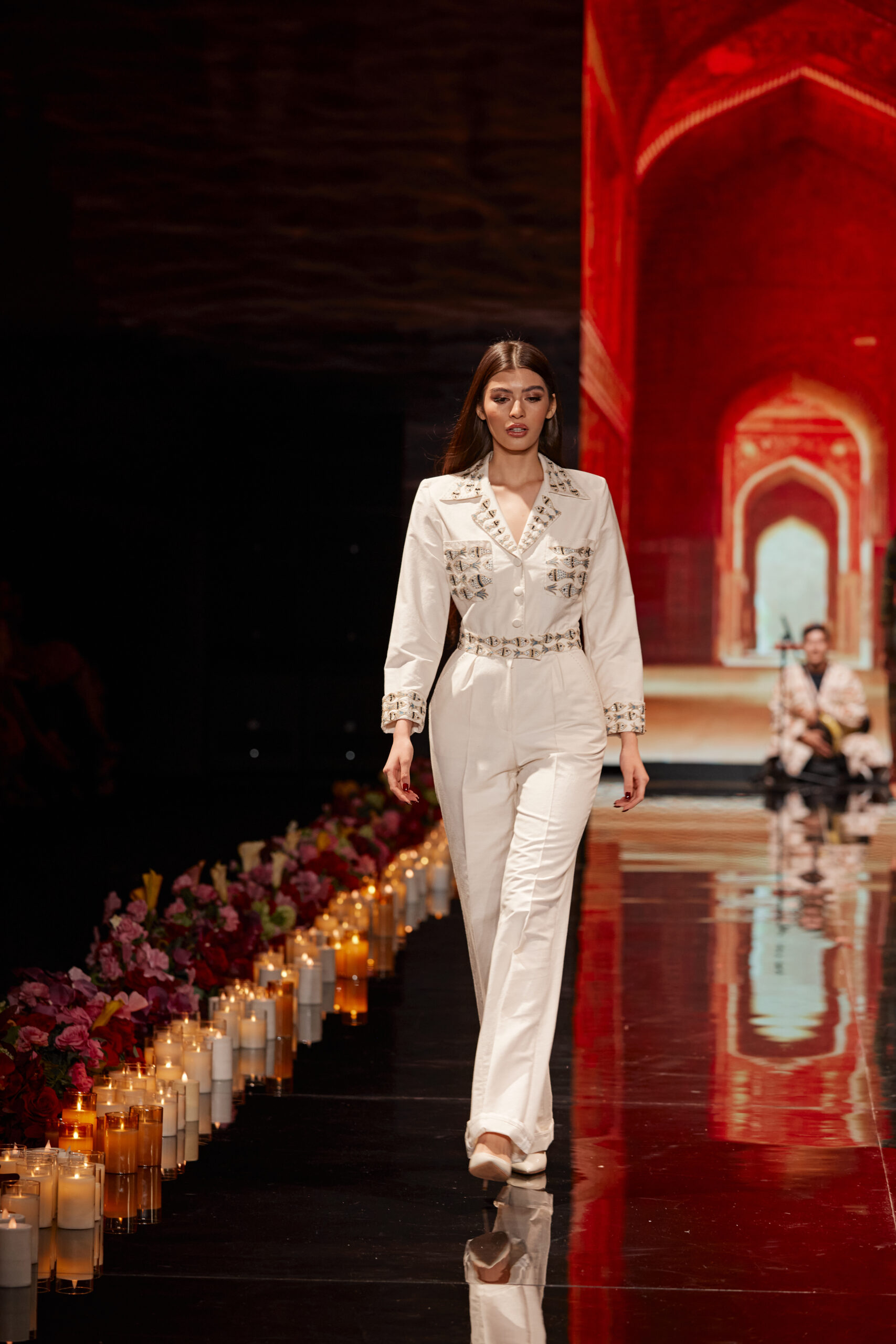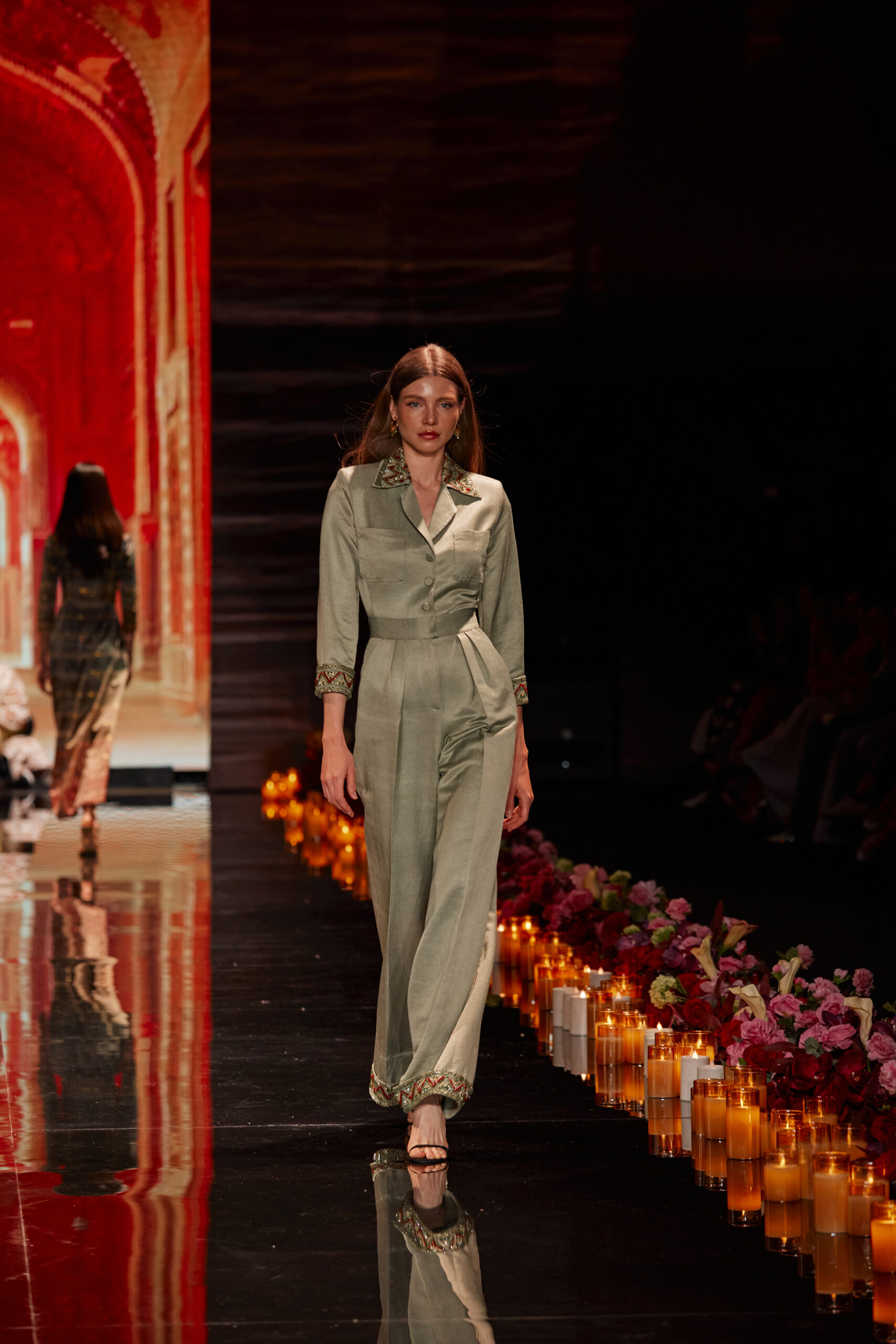 Zulfiya Sulton from Uzbekistan.
Founded in 2007 by the visionary Zulfiya Sultanbayeva, a graduate of the esteemed National Institute of Arts and Design, this brand weaves a tapestry of an oriental touch and western fashion. At the heart of Zulfiya Sulton's philosophy lies the artful fusion of styles, where sophisticated cutting techniques intertwine with unexpected and daring combinations. Silk, tulle, organza, and taffeta become the canvas upon which Zulfiya Sulton paints a portrait of delicate beauty.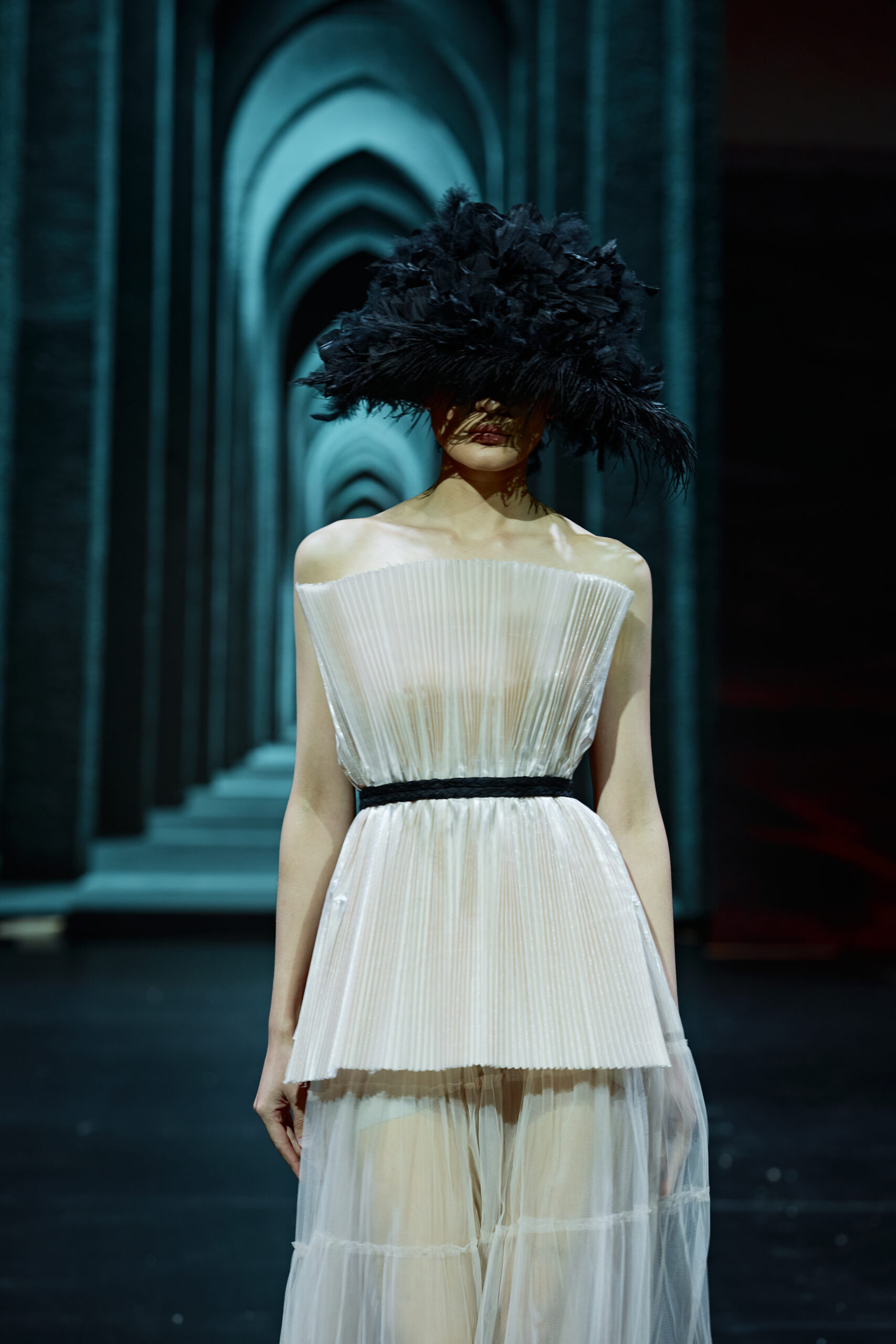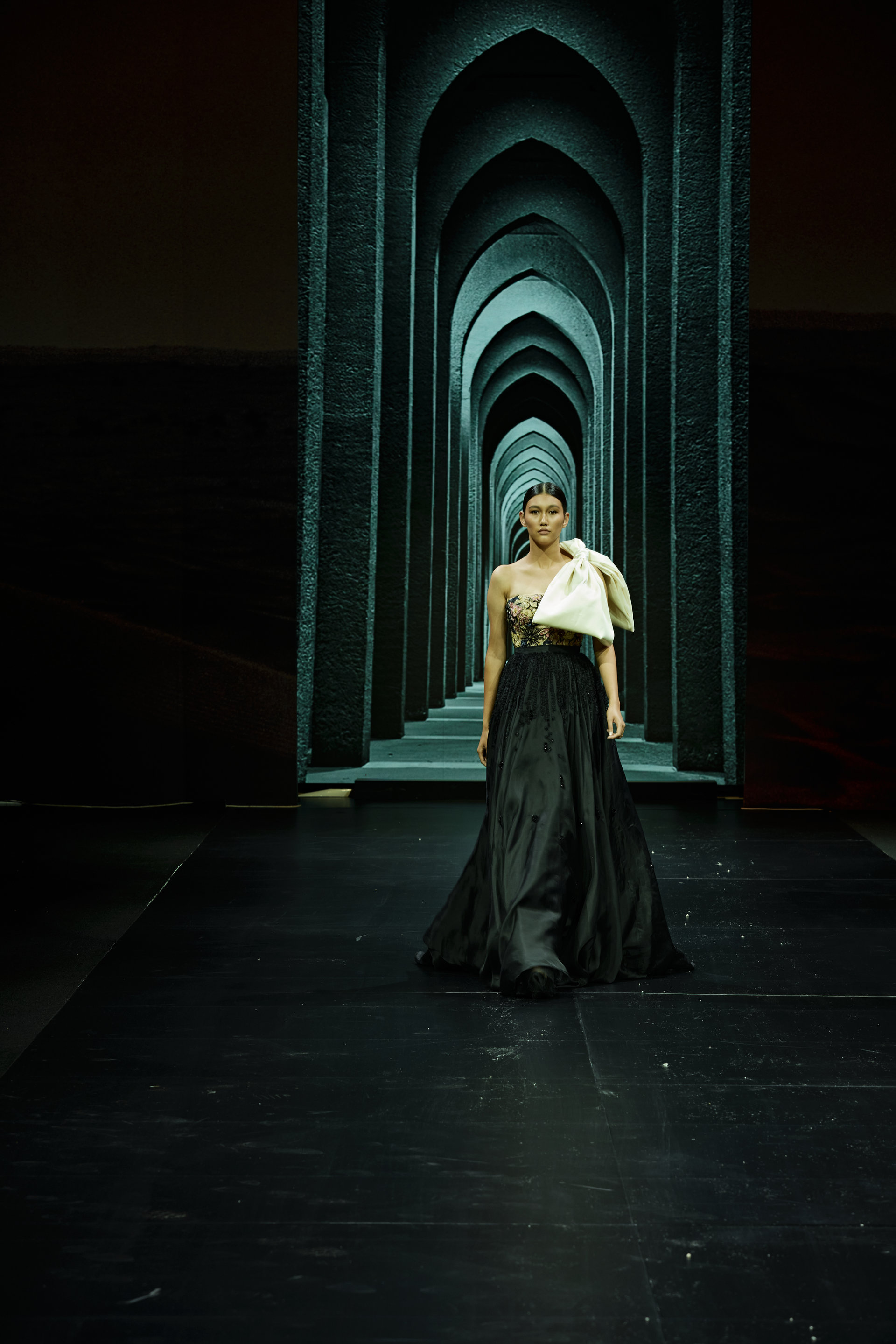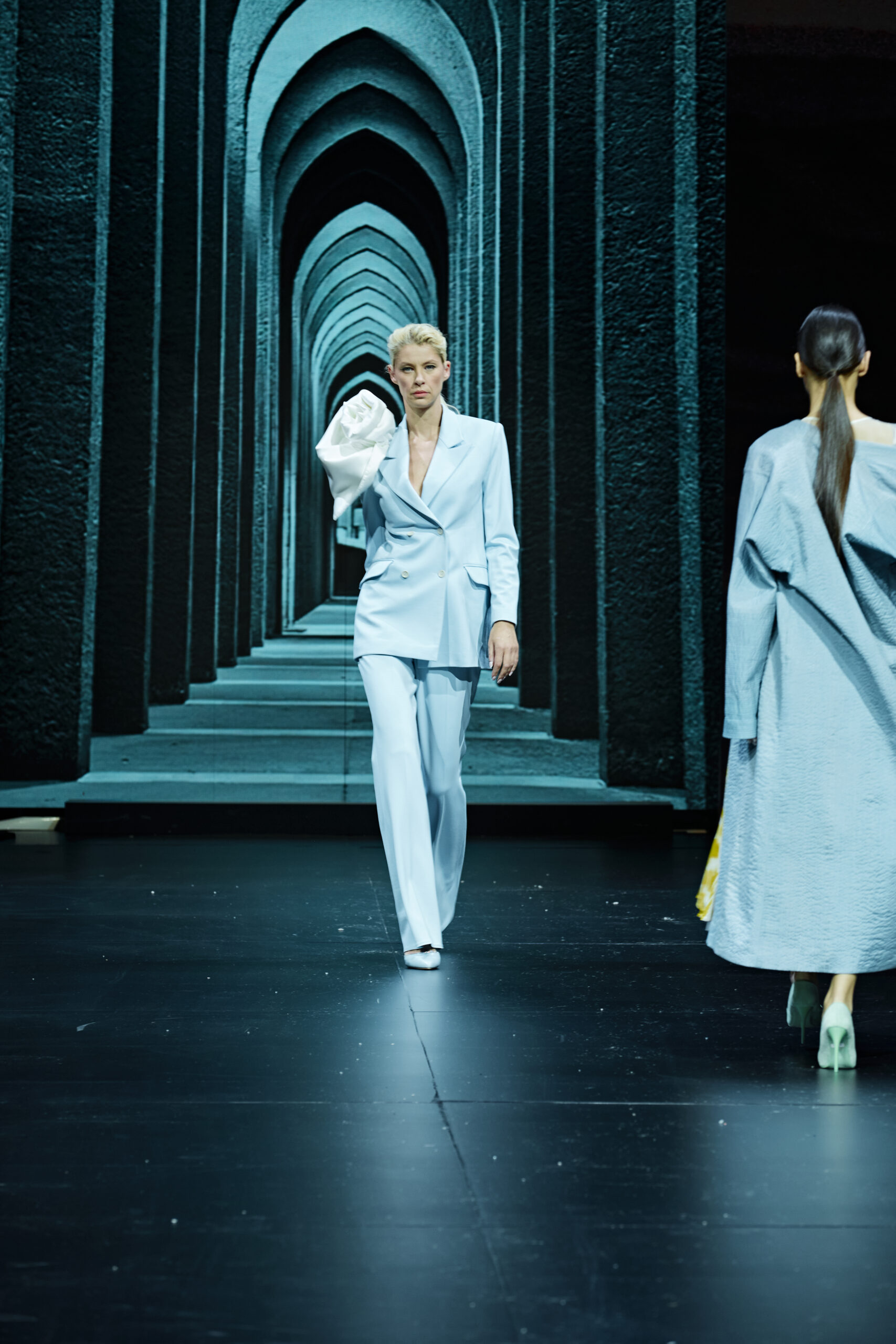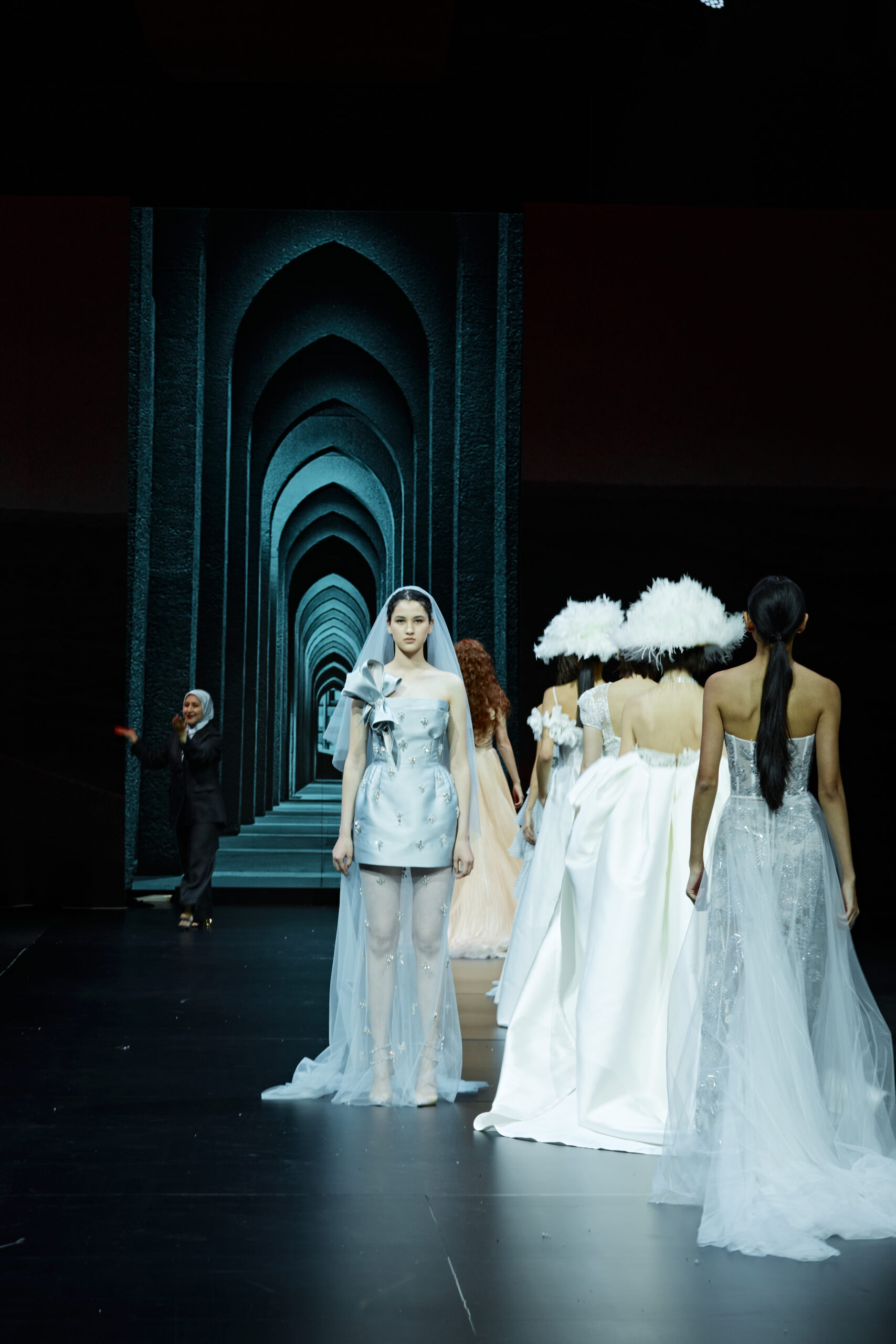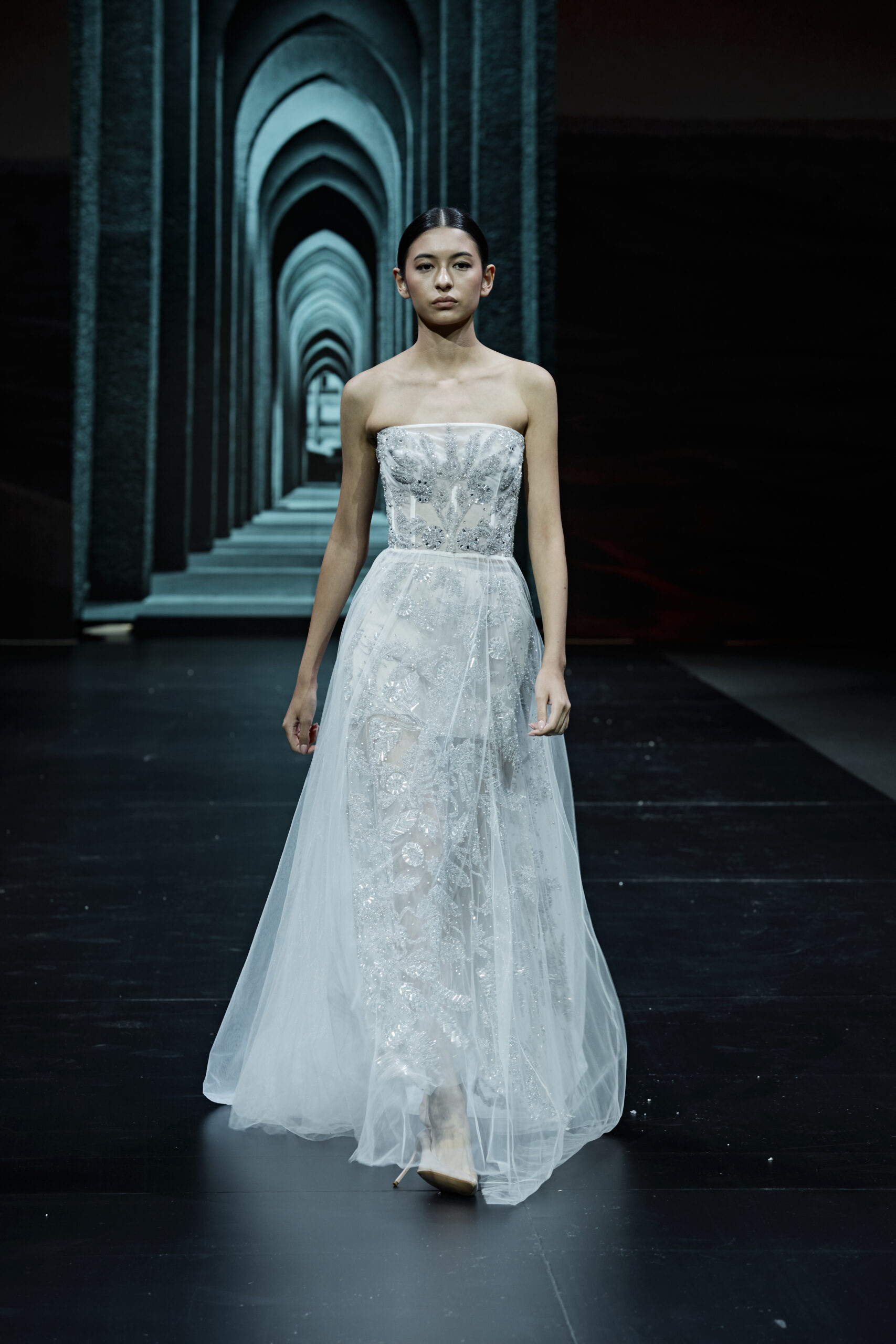 Nigora Hashimova from Uzbekistan.
From Uzbekistan's fashion scene rises a radiant star emerged in 2013, illuminating the industry with its unmistakable charm. The Nigora Hashimova brand, led by the visionary fashion designer herself and a team of skilled professionals, embarked on a journey of relentless growth and innovation. From casual chic to business attire and the ethereal elegance of evening outfits, their creations embody a seamless fusion of style and artistry. But their reach extends beyond mere clothing; Nigora Hashimova also embraces the art of handmade jewelry, crafting exquisite adornments that accentuate the allure of their collections.