Max Mara takes the fashion world by storm as the pioneer of Resort fashion shows in Stockholm, choosing none other than the iconic City Hall as its grand stage. A cherished venue steeped in history, this architectural gem has played host to the prestigious Nobel Prize celebrations in Literature and the Sciences for a remarkable century. Drawing inspiration from the remarkable lineage of influential Swedish women, Max Mara delves into the nation's extraordinary heritage. Embodied by inspirational women like Selma Lagerlöf, the trailblazing recipient of the inaugural Nobel Prize in Literature, these powerful women serve as the driving force behind the collection's essence.
Embracing the spirit of Midsummer, an integral part of Swedish culture, the collection aptly christened "Septem Flores" derives its name from this vibrant tradition. Midsummer, a jubilant celebration of the radiant summer season, emanates an abundant floral inspiration that weaves through the designs. Deeply rooted in folklore, one delightful custom involves seeking out seven distinct wildflower varieties, believed to grant dream-filled visions of future sweethearts when placed under one's pillow.
Gigot sleeves, ankle grazing skirts, elbow length capes and smart blouses to wear with bow ties, are all signature silhouettes taken from the 1990's and modernized by Ian Griffiths. On the other hand, there are billowing tunics, long and short, featuring black and ivory braids, pom poms, tassels and studs that echo folk motifs. A striking modernity is achieved by taking folk blouses and recutting them in linear modern fabrics, stripping away superfluous decor.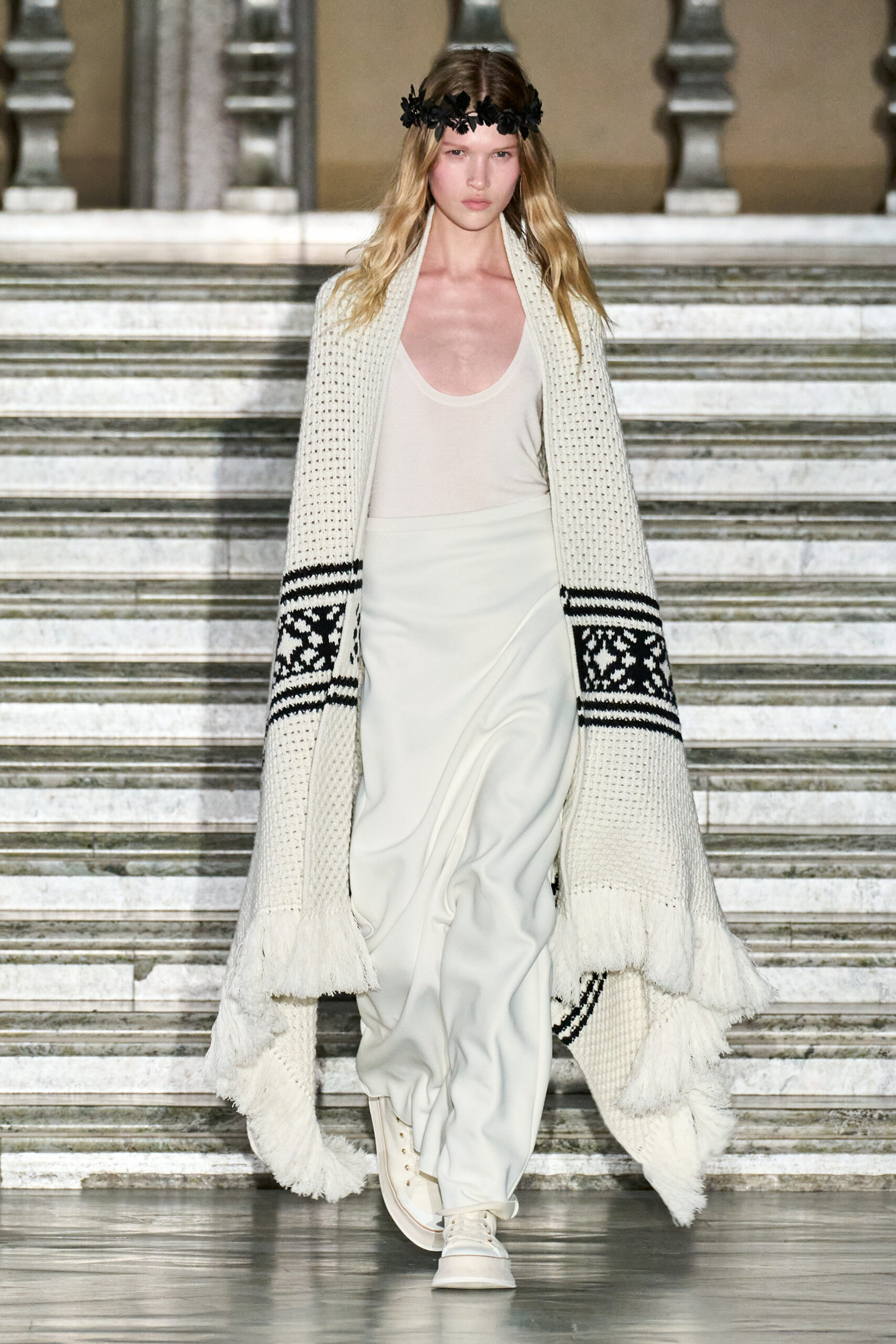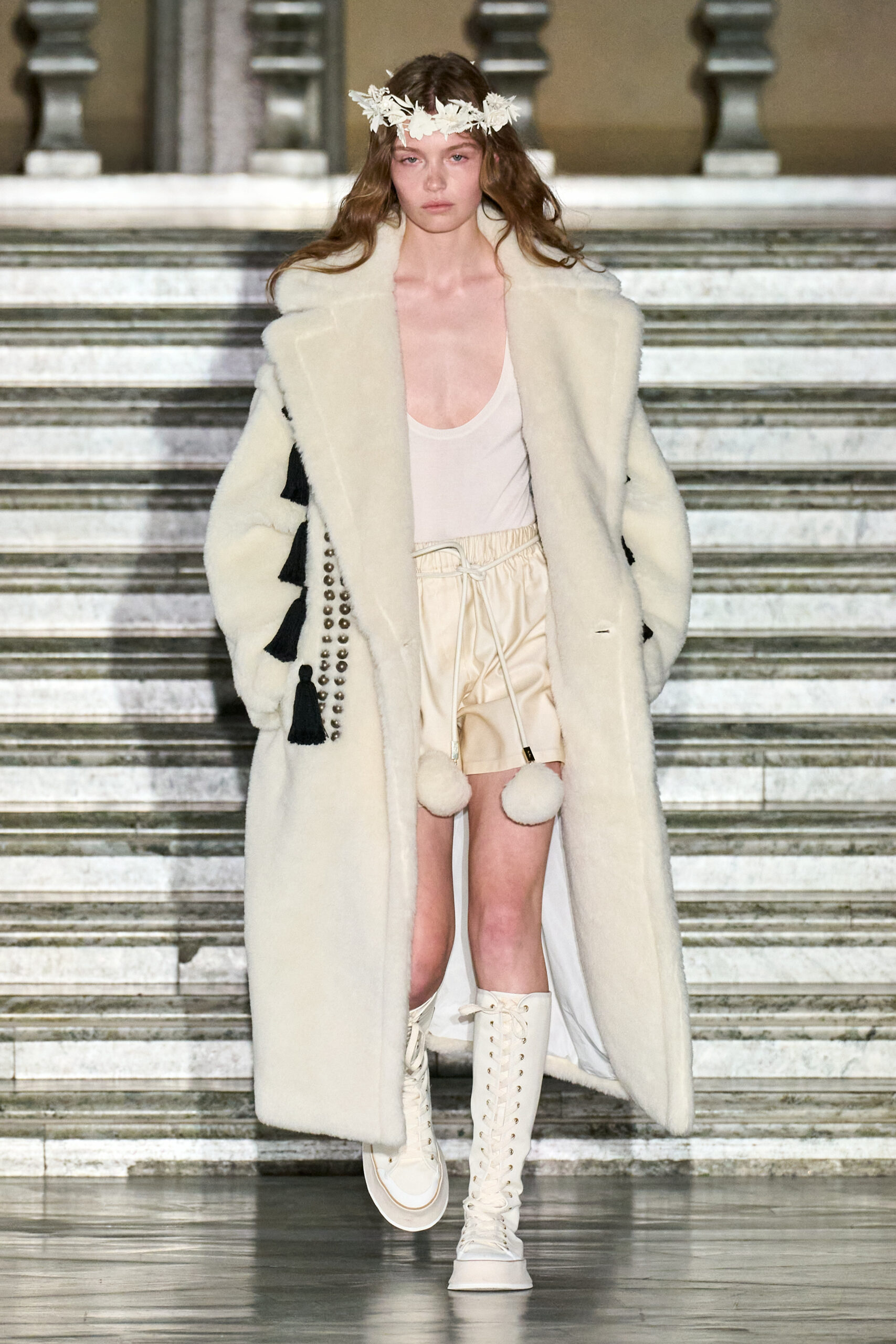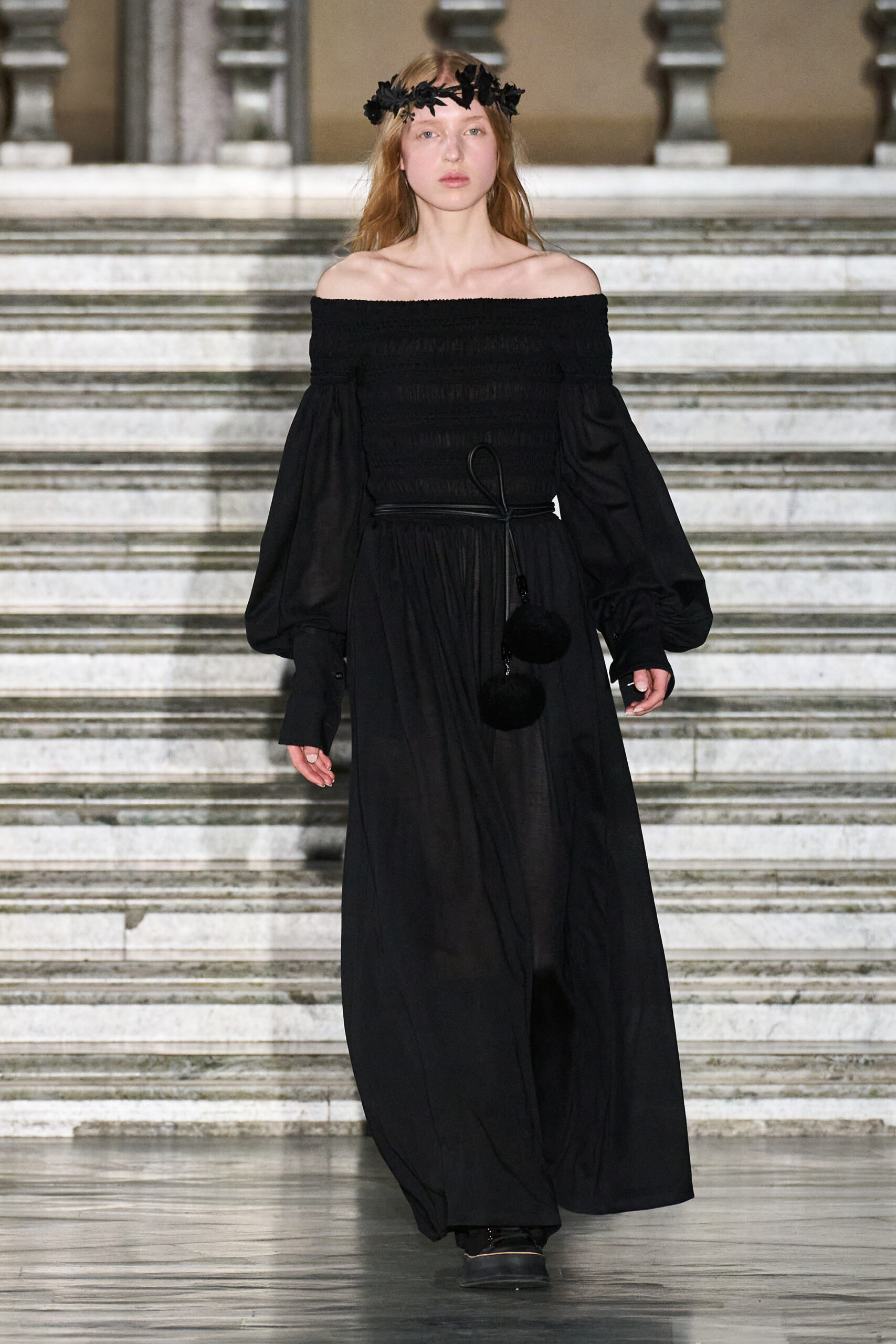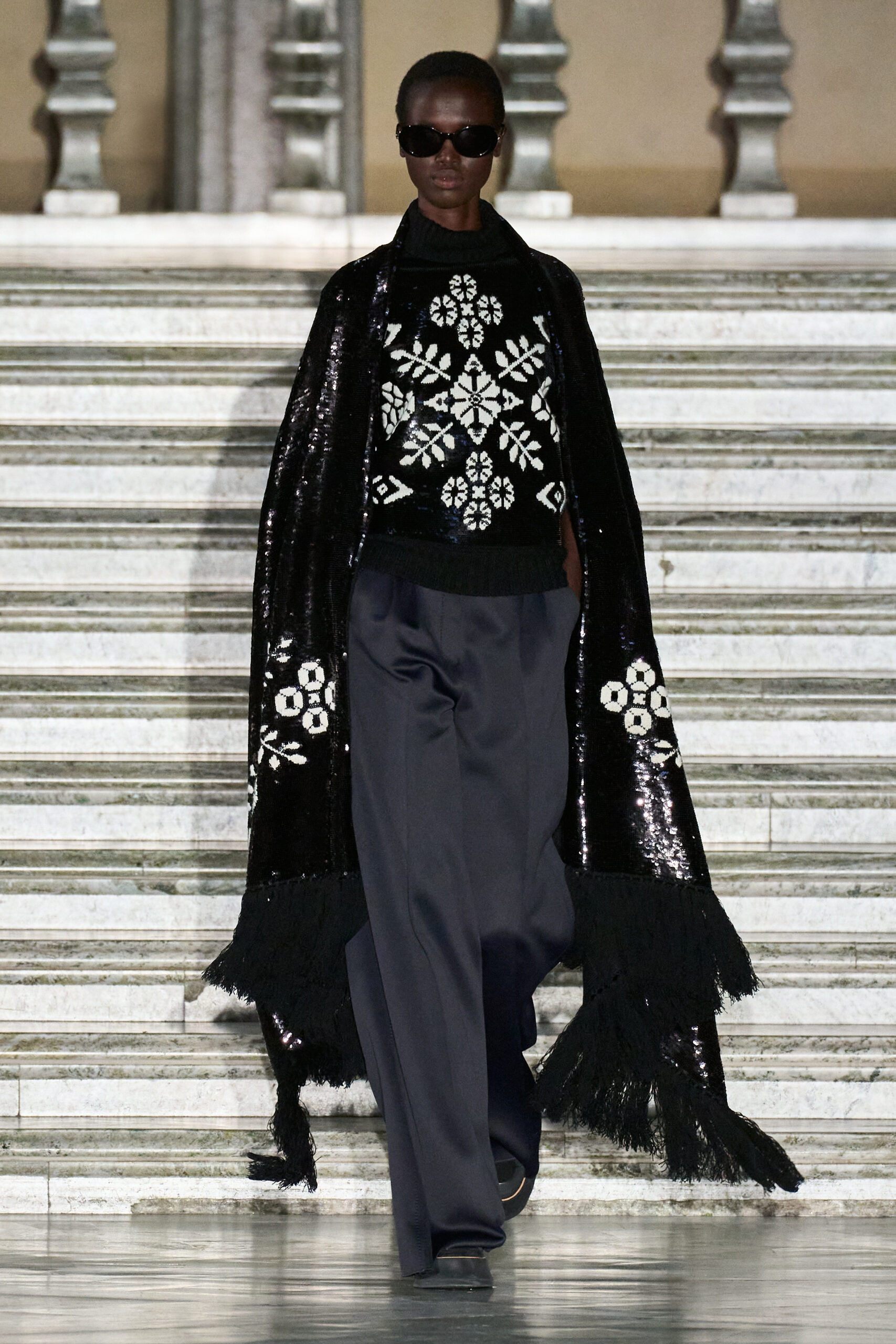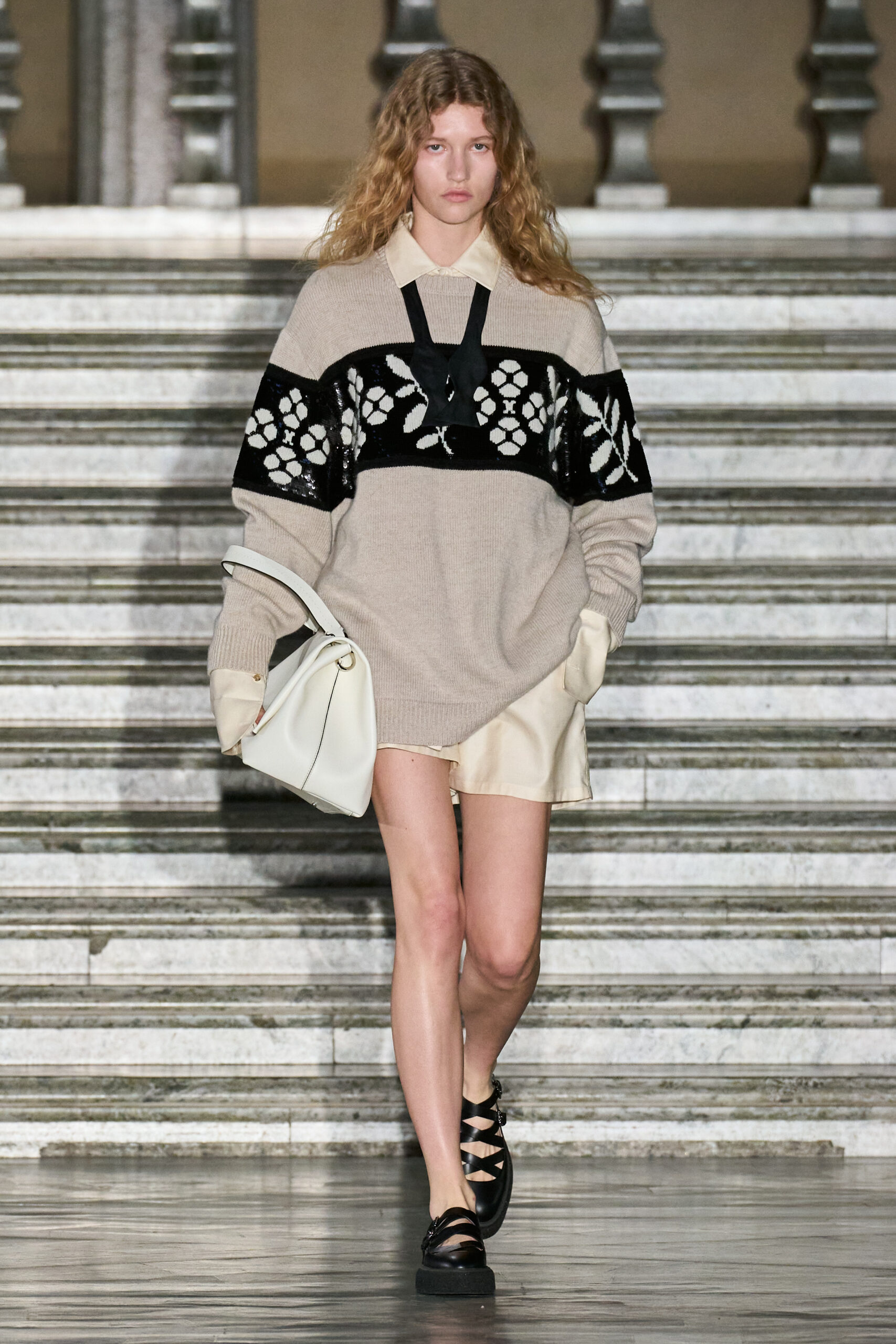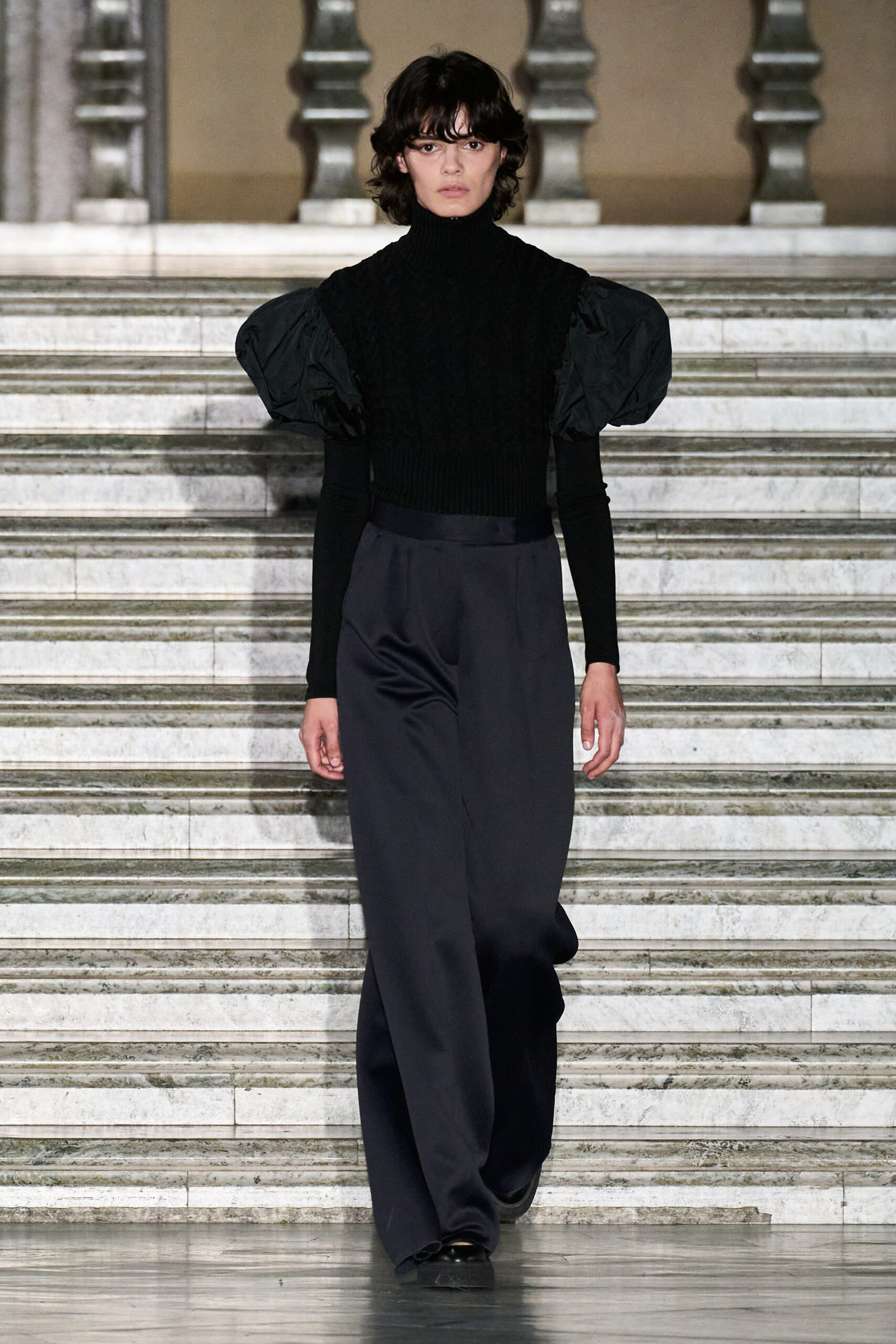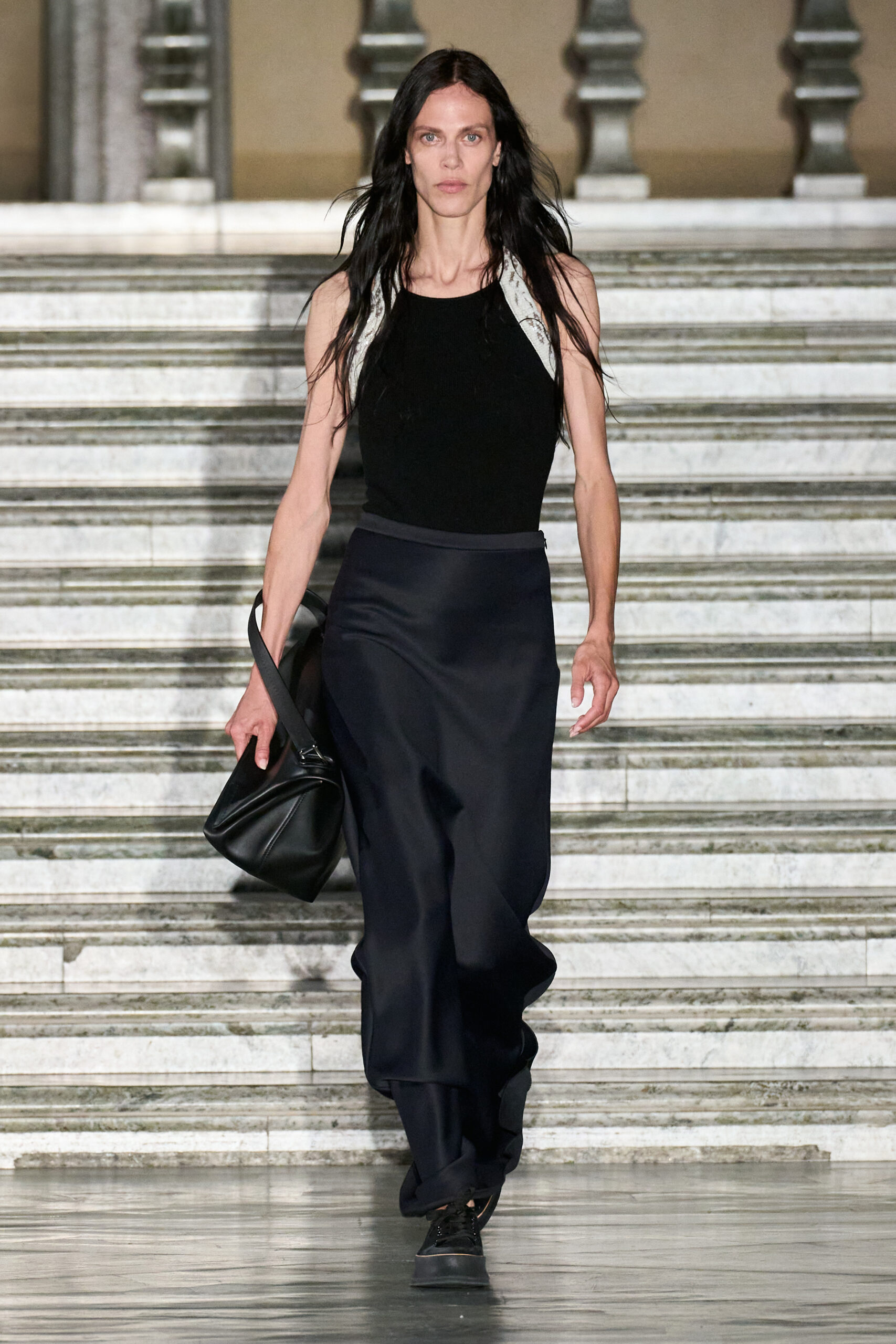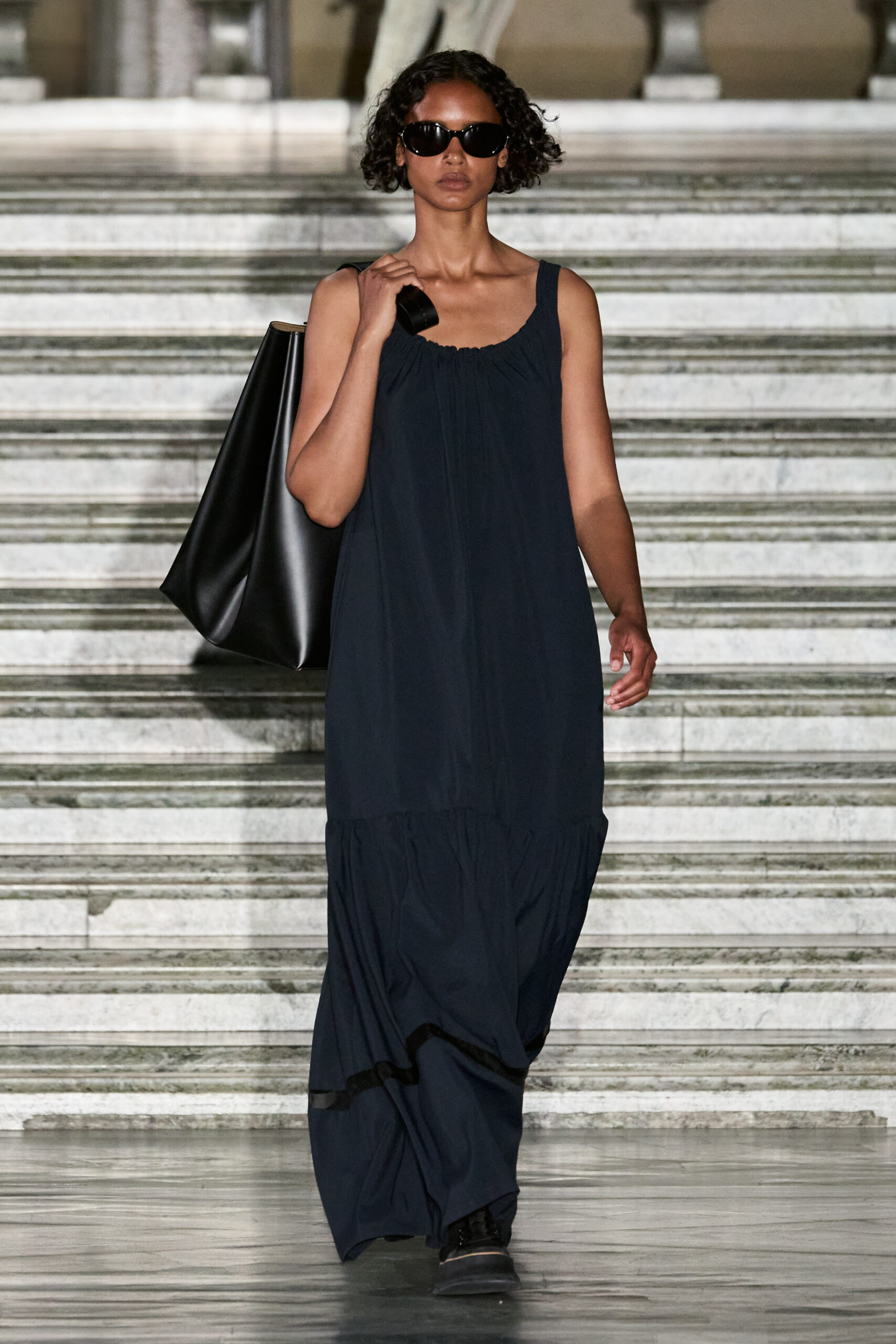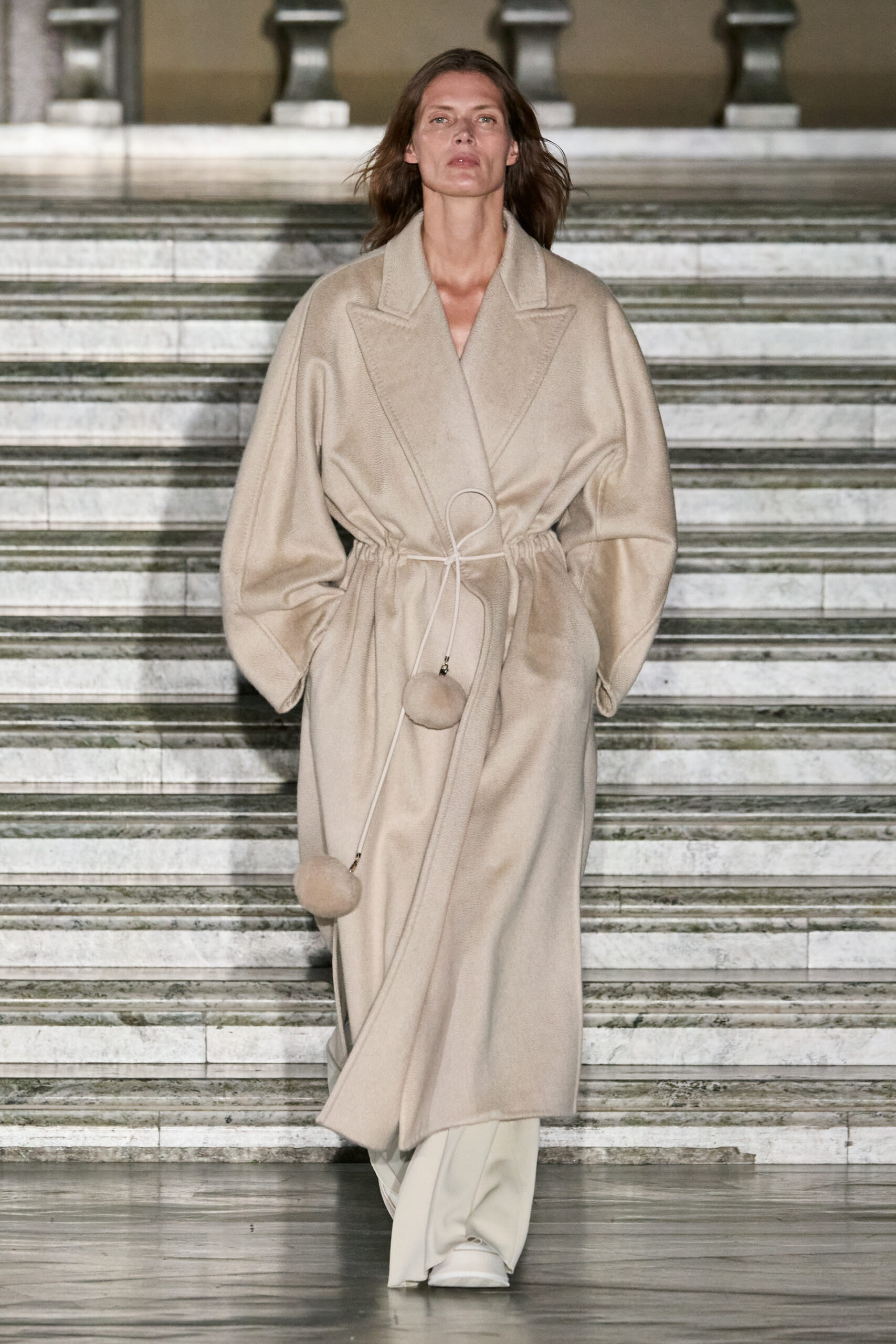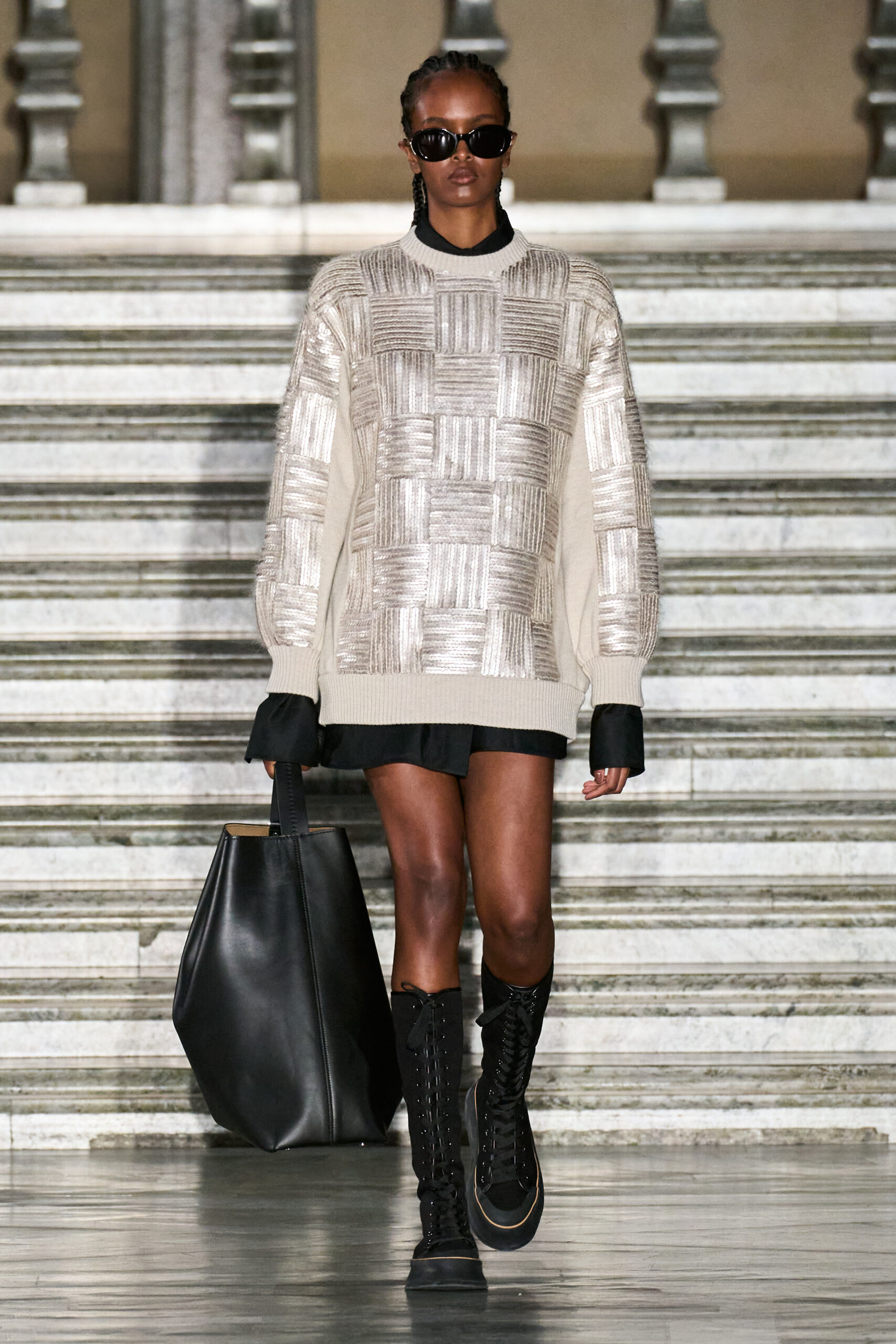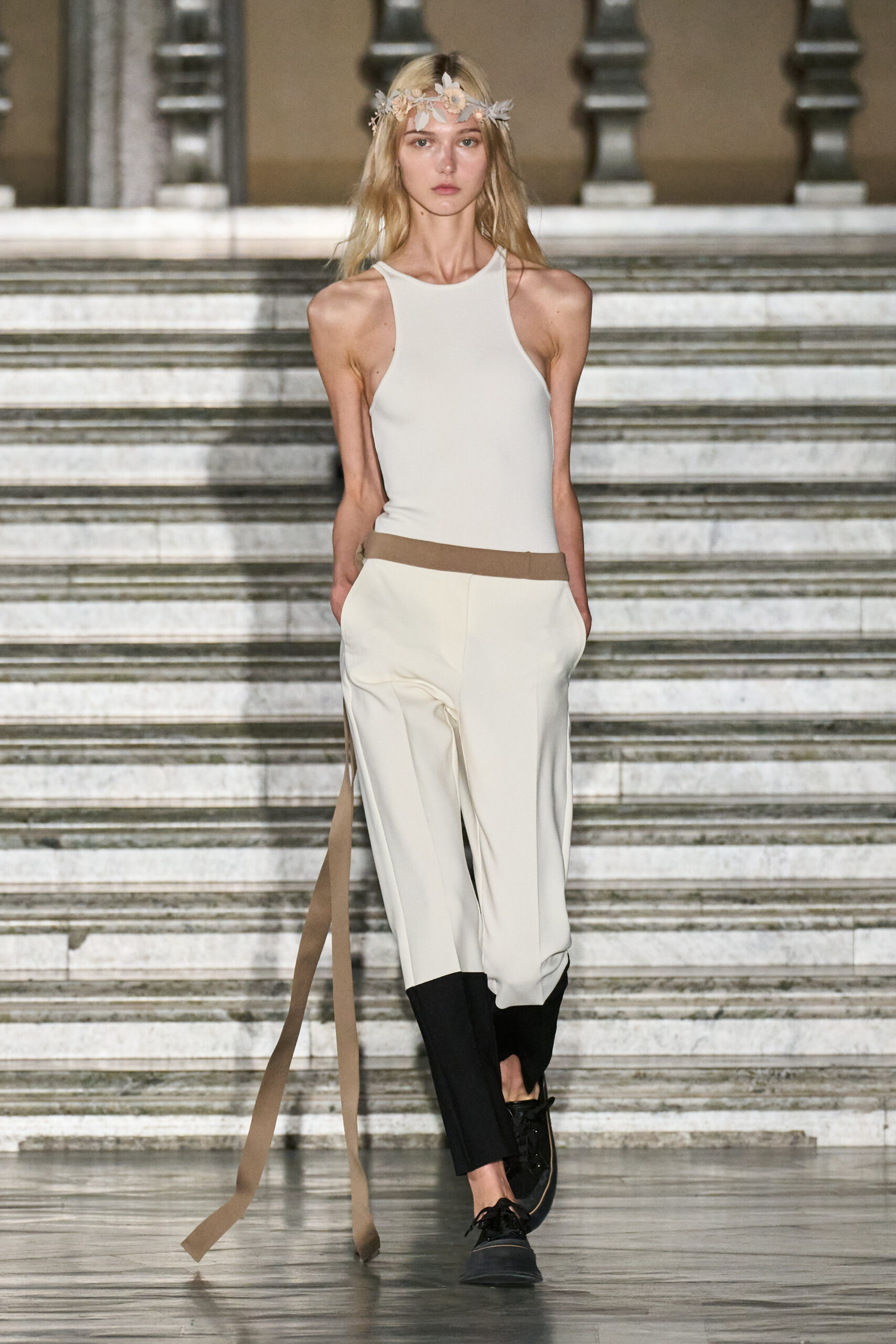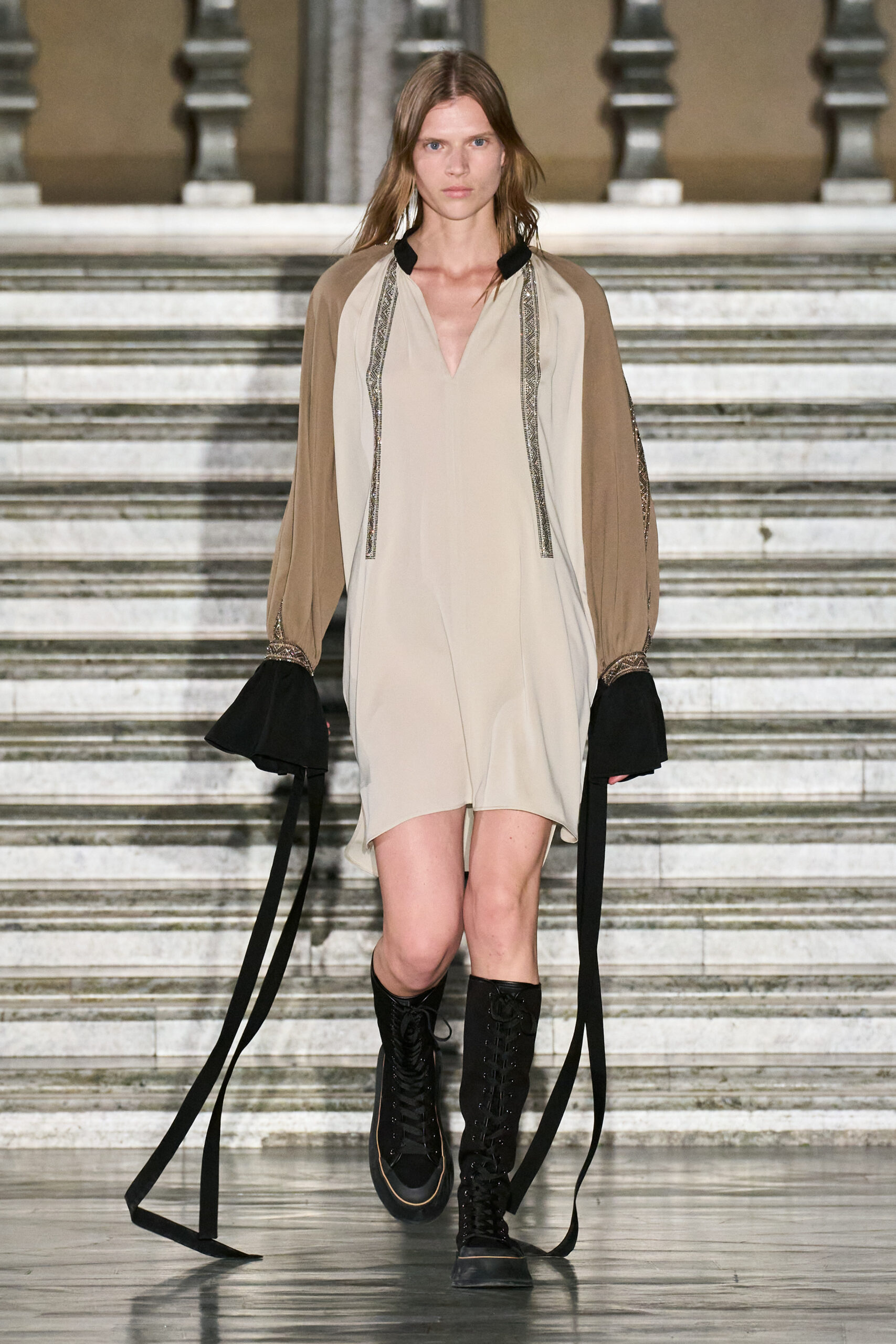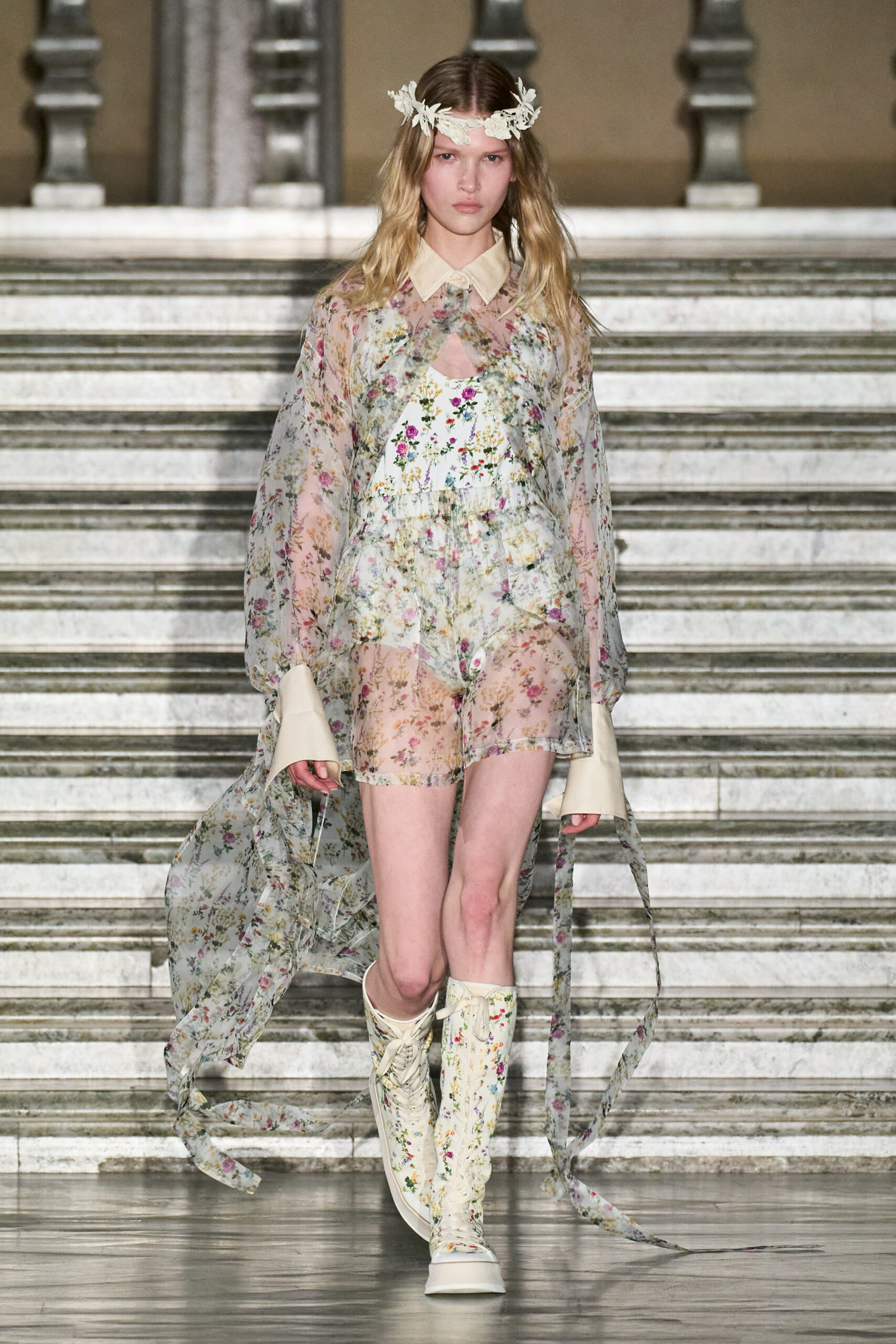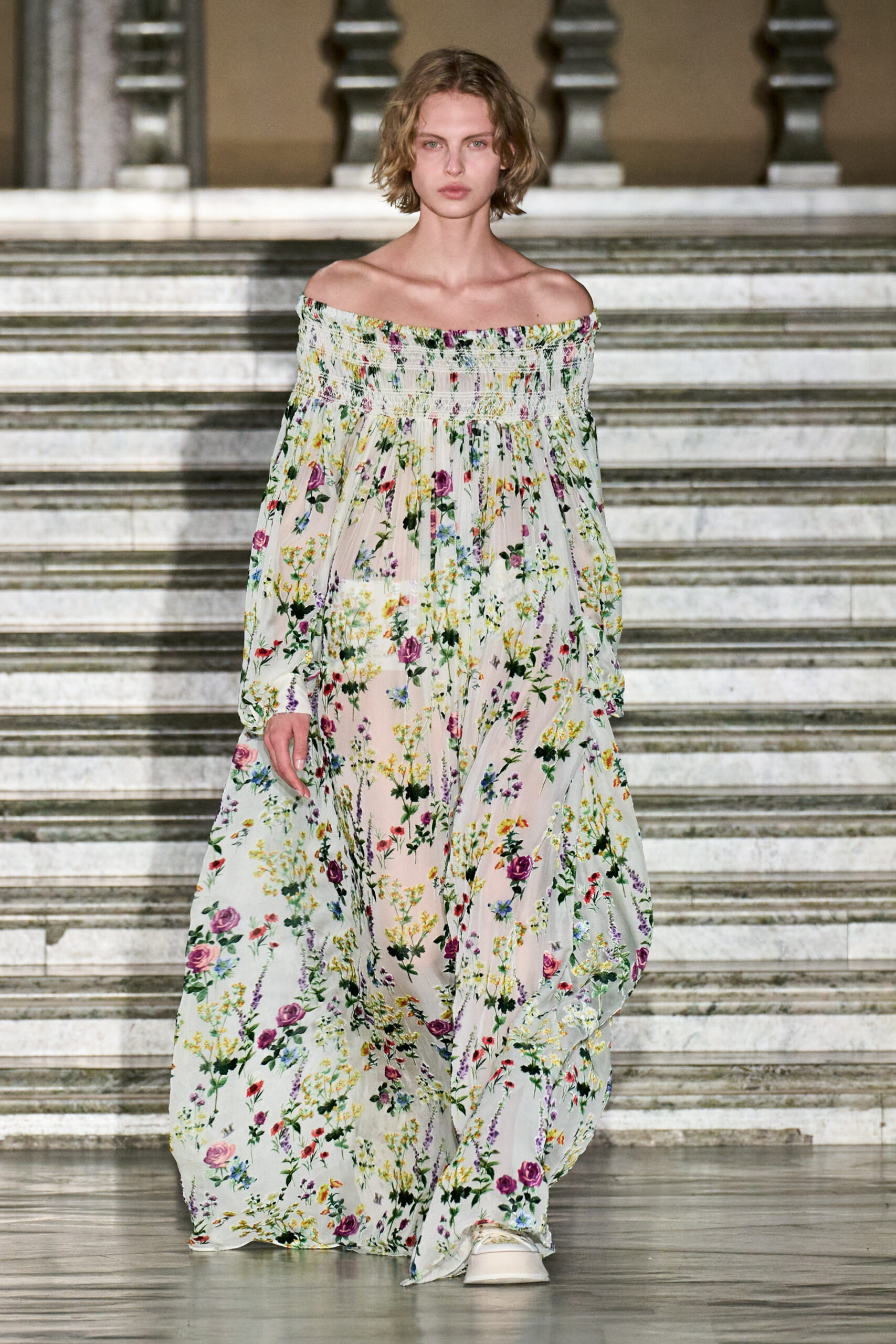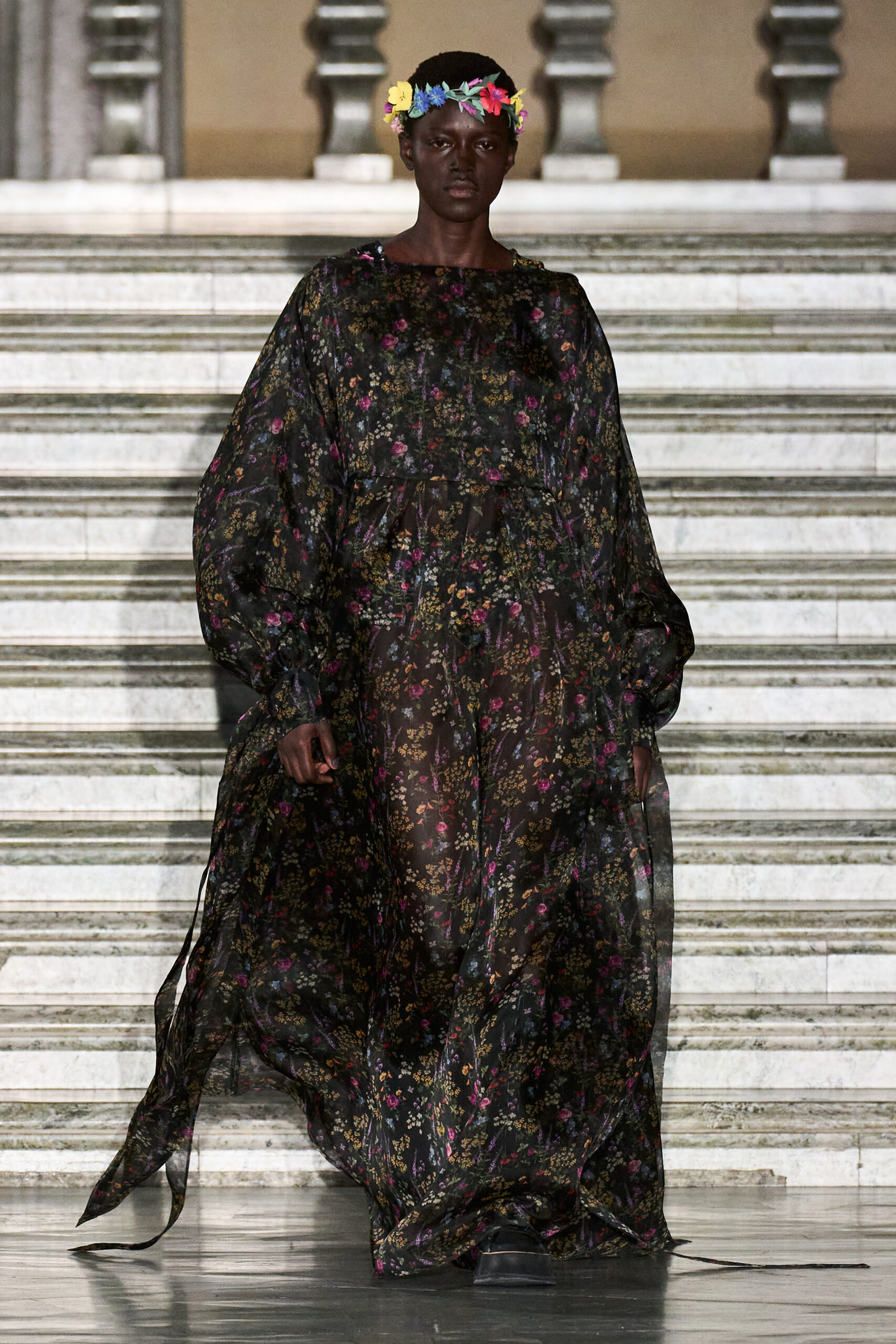 ALSO READ: BVLGARI'S SERPENTI TRANSCENDS TIME, UNVEILING 75 YEARS OF EVOLUTION.