Princess Diana stole our hearts – as a royal, a humanitarian and a fashion icon. People felt a kinship with her, not only in the UK but across the globe, and that was probably why she was dubbed as the 'People's Princess'. After her marriage to Prince Charles came to an end, the young princess became the ultimate trendsetter, transitioning into looks that reflected her independence and freedom, and until today, her wardrobe continues to influence our style choices.
She used fashion as an extension of her personality – unafraid to go against the grain and yet evocative of the warmth and charisma she possessed. Which is probably why, many royals today look up to the late Princess for their fashion choices, including Kate Middleton.
Recently turning 40 years old (she looks *SO* good!), the Duchess of Cambridge has had her fair share of standout fashion statements. Her birthday portrait (1/3 shown above) showcases a black-and-white portrait of Kate in an ethereal white gown by Alexander McQueen, complete with a diamond, pearl drop earrings and the sapphire ring – both belonging to the late Princess.
Mastering sophistication, elegance and sustainability, Kate has paid tribute to her late mother-in-law's fashion sense in more ways than one. Below, scroll through the 9 times the Duchess' style nods to Princess Diana…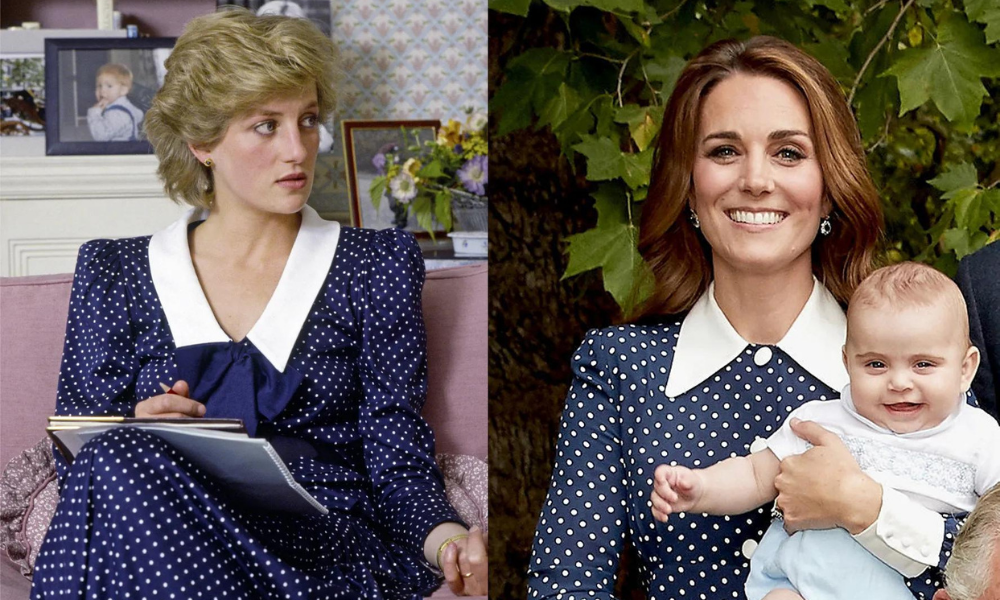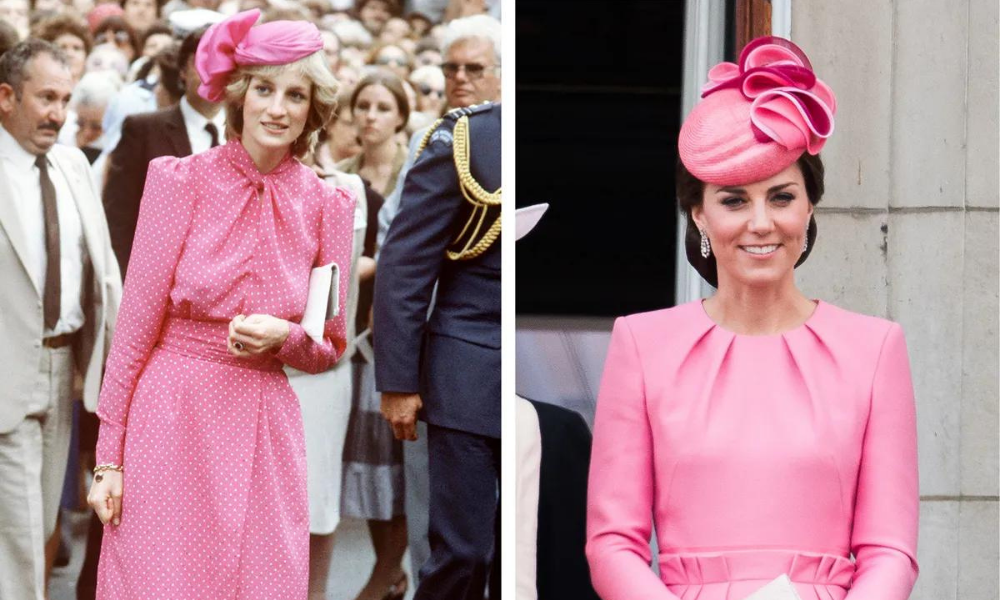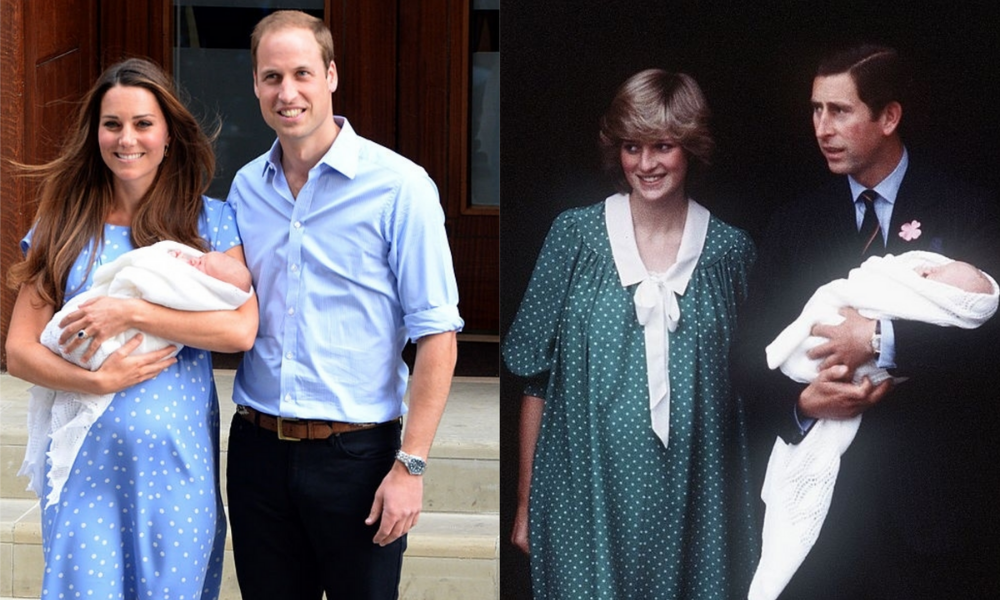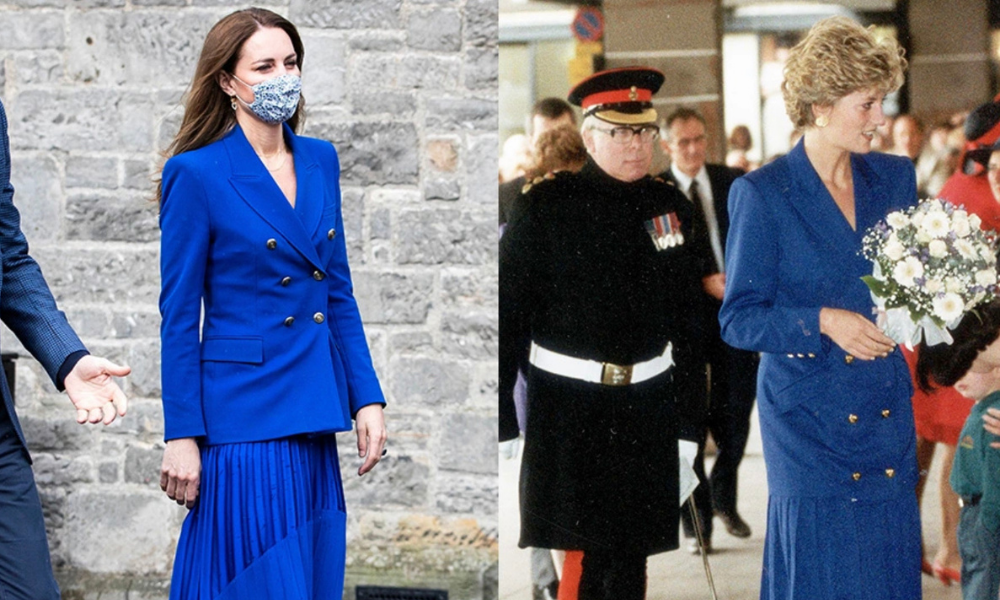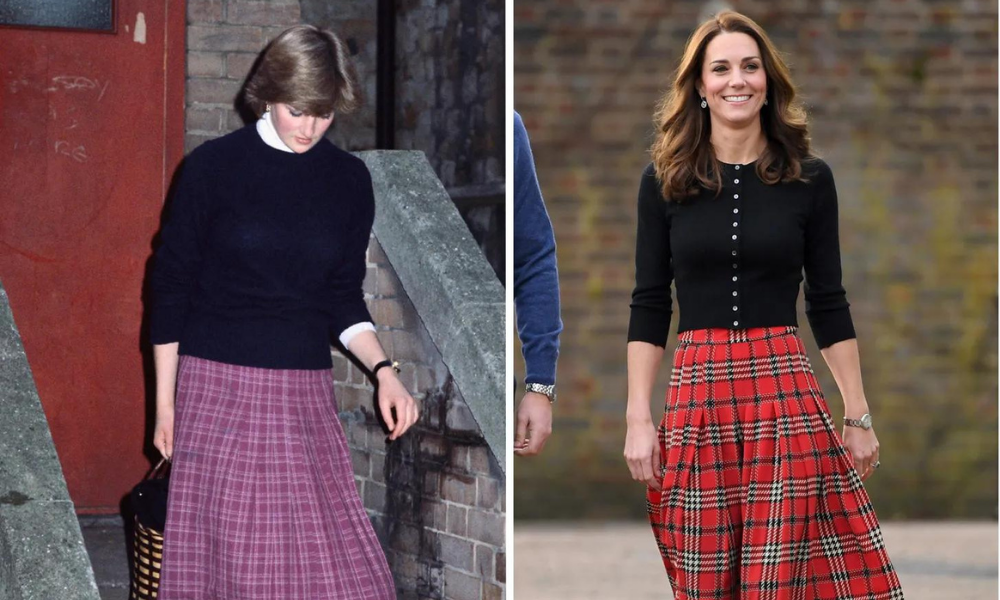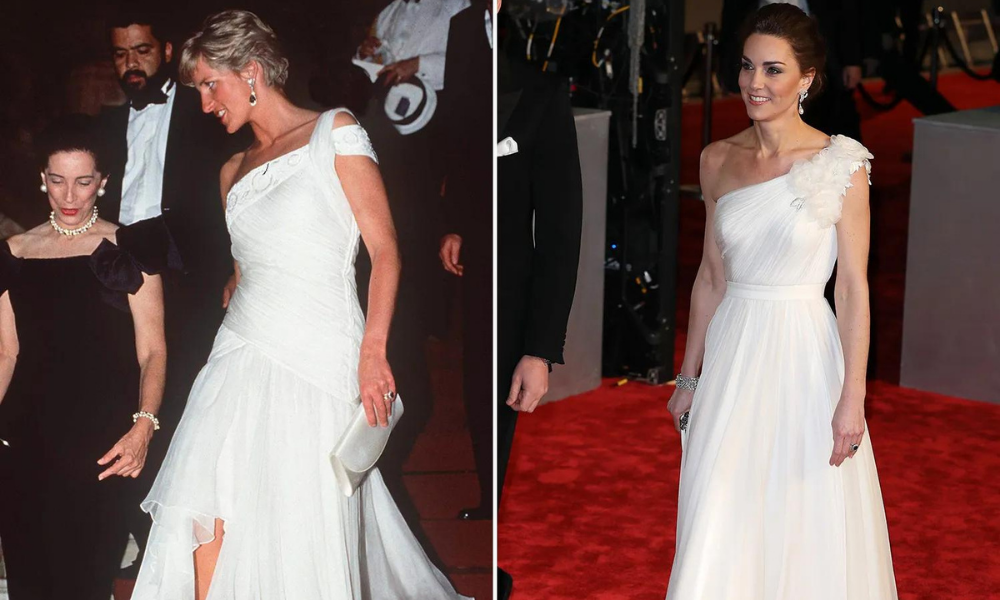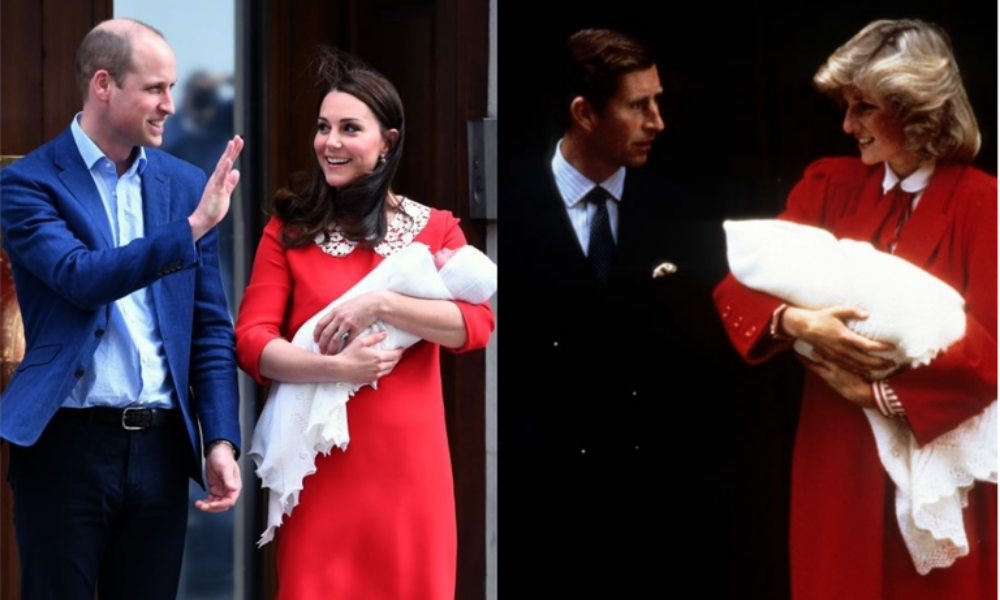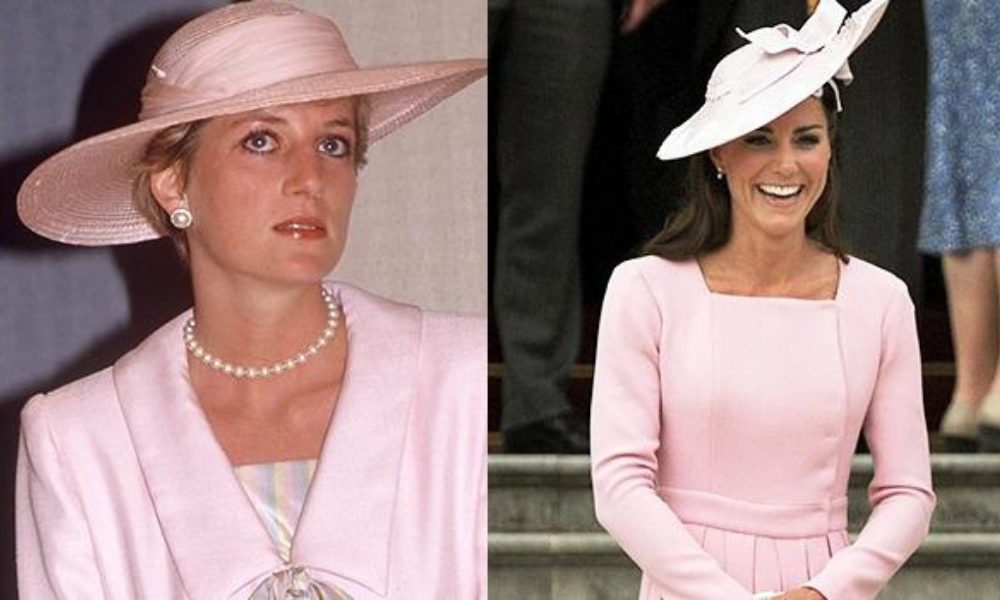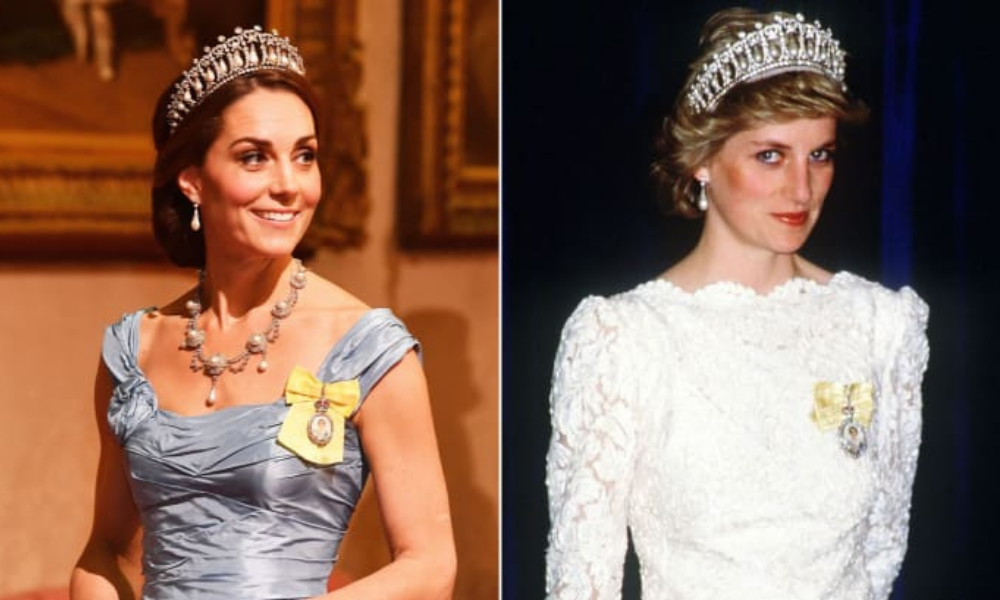 Also read: Bows, berets and bucket bags – Emily in Paris' sartorial choices spark fashionable interests.