Last year, Maria Grazia Chiuri took her latest Cruise 2022 creations to the Panathenaic Stadium in Athens, where historical Greek aesthetics were met with Dior's key sartorial codes throughout the collection. Amongst the billowing white toga dresses, functional and feminine sportswear, and exquisite suiting, we spotted a hybrid piece of arm candy we're certain we'll be seeing on every it gal.
The Dior Vibe bag unites the world of sportswear with the Maison's rich heritage – resulting in a curved structure piece that brings a touch of audacity and timeless modernity to every silhouette. Also spotted on the runway at Dior's Spring/Summer 2022 show in Paris, the Dior Vibe bag is powerfully punctuated with details so dear to the house.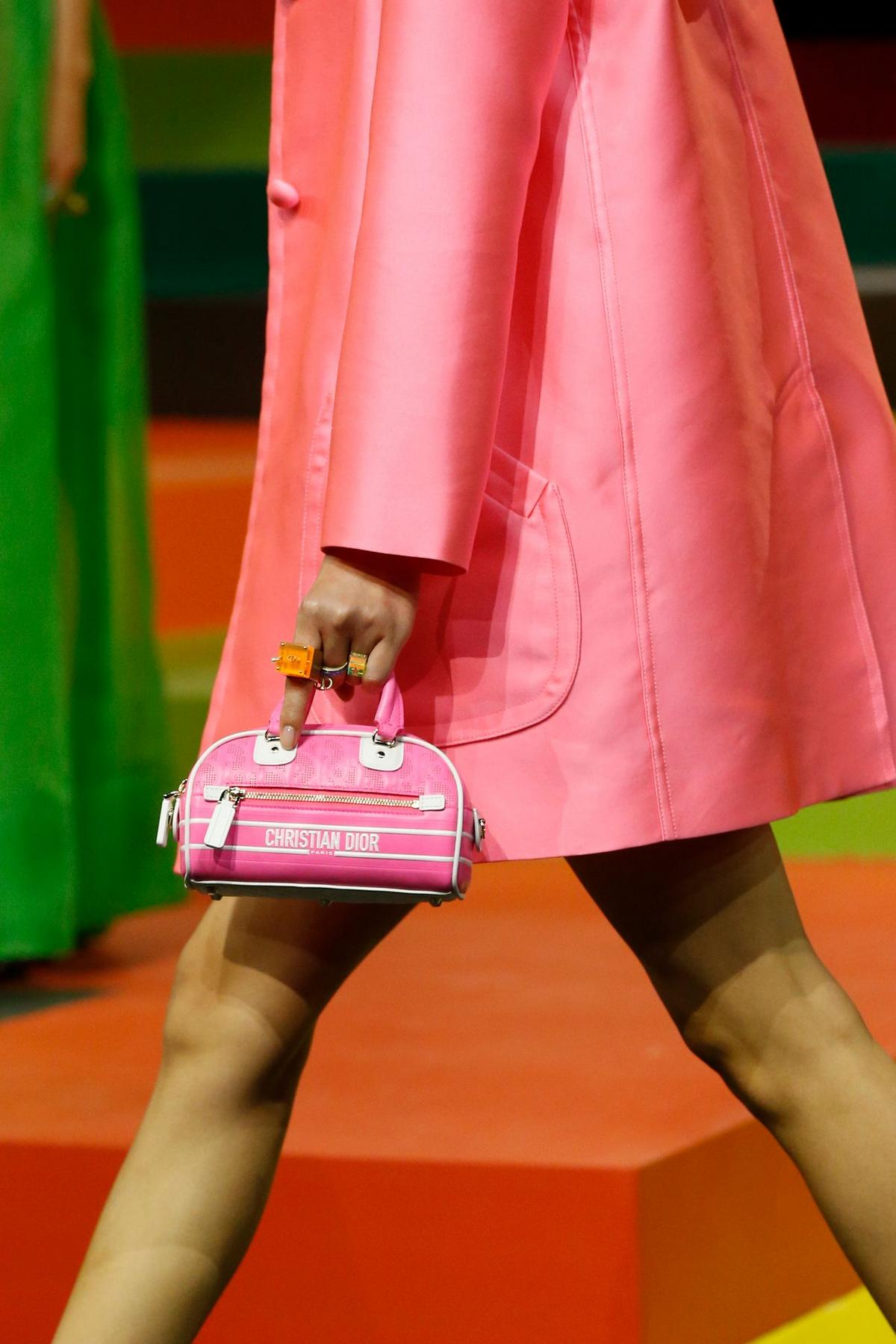 Complete with exquisite craftsmanship (as always) the Dior Vibe bag pays tribute to the House's heritage and its realm of sportswear – more specifically, it was inspired by the Dior sneaker.
Piece by piece, the handbag is first produced using high-frequency printing as the 'Christian Dior' signature stripe is lined with a layer of leather and foam, following the cut out of separate pieces only to be sewn together, one by one. The rubber base (inspired by the soles of sneakers) is a nod to Monsieur Dior as it features his lucky star, whilst the rest of the innovative model is complete with the lining (added with a reverse appliqué quilting technique), graphic lines, rubber zippers and a zip-up exterior pocket.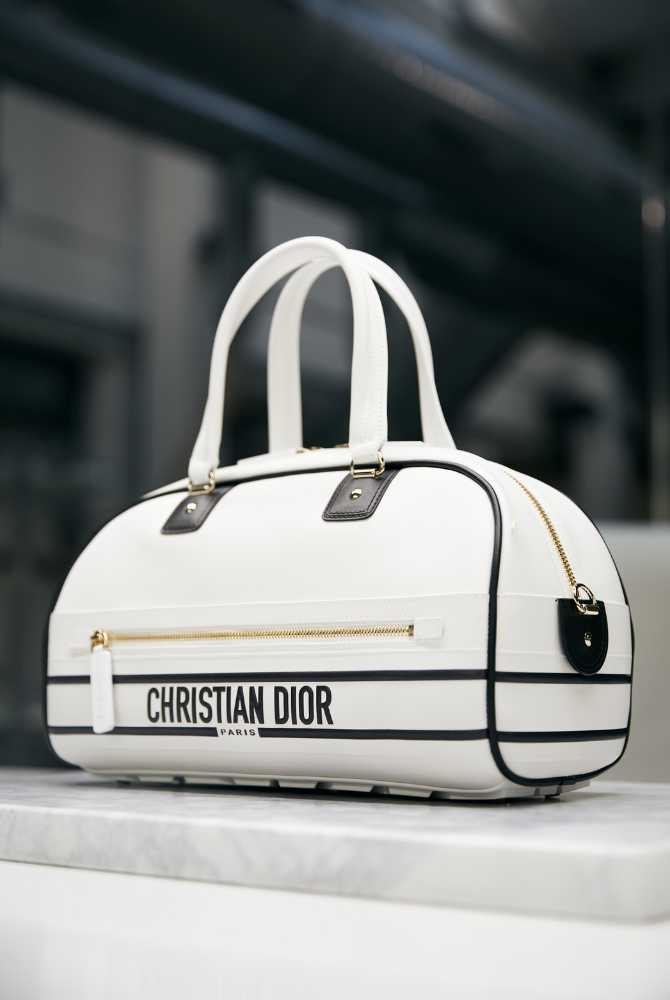 Also, discover Christian Dior's 'Designer of Dreams' exhibition taking place in Doha, Qatar.