Aging. Maturity. Adult. These are not terms that synonymously ring as "de-riguer" given the industry's obsession with youth worship, novelty and trendsetting tidal waves. And yet, for an industry that is repeatedly accused of selective age representation and a standardized beauty ideal, the shifting tremors celebrating a more mature audience in a manner that is neither condescending nor stereotypical is very hard to miss.
It goes beyond "menocore" – the sartorial movement coined by the now-defunct Manrepeller team. All understated greige tonal washes, roomy linens and basically dressing like a middle-aged art house ceramist on her way back from an Ayurvedic massage workshop. For all its progressive intent of comfort dressing and self-acceptance, it seems to have the aftertaste of staid dullness, with a dusting of orthopaedic chic. PC friendly, but not particularly exciting.
No, what I am talking about is the badass "age-defying" edge being spun upon some of the higher echelons of fashion houses: Demna at Balenciaga, the honorary premature octogenarian Olsen twins at The Row, quirky-cool neo-Mediterranean oddness at Mariam Nasser Zadeh, and of course, the perennial torch holder Phoebe Philo at old Céline (just typing this out is making my fingers twitch with anticipation). So, let's take a step back and breeaattth.
Balenciaga's A/W 2020 apocalyptical collection kicked off my mounting excitement. Demna, the purveyor of cool kid counter-culture dusted off the dowdiness pegged to middle age, giving maturity the patina of cool it deserves. His legion of spectacular men and women "d'un certain age" featured in the catwalk and campaign made you sit up a little straighter and take notice. Haughty, svelte beings whose cheekbones could cut through you deeper than their icy stare, these mature minxes glided in their spikey stilettos without a shred of frump to their silver manes, offering up an effusive breed of impenetrable cool. And you had to be over 50 to really earn it.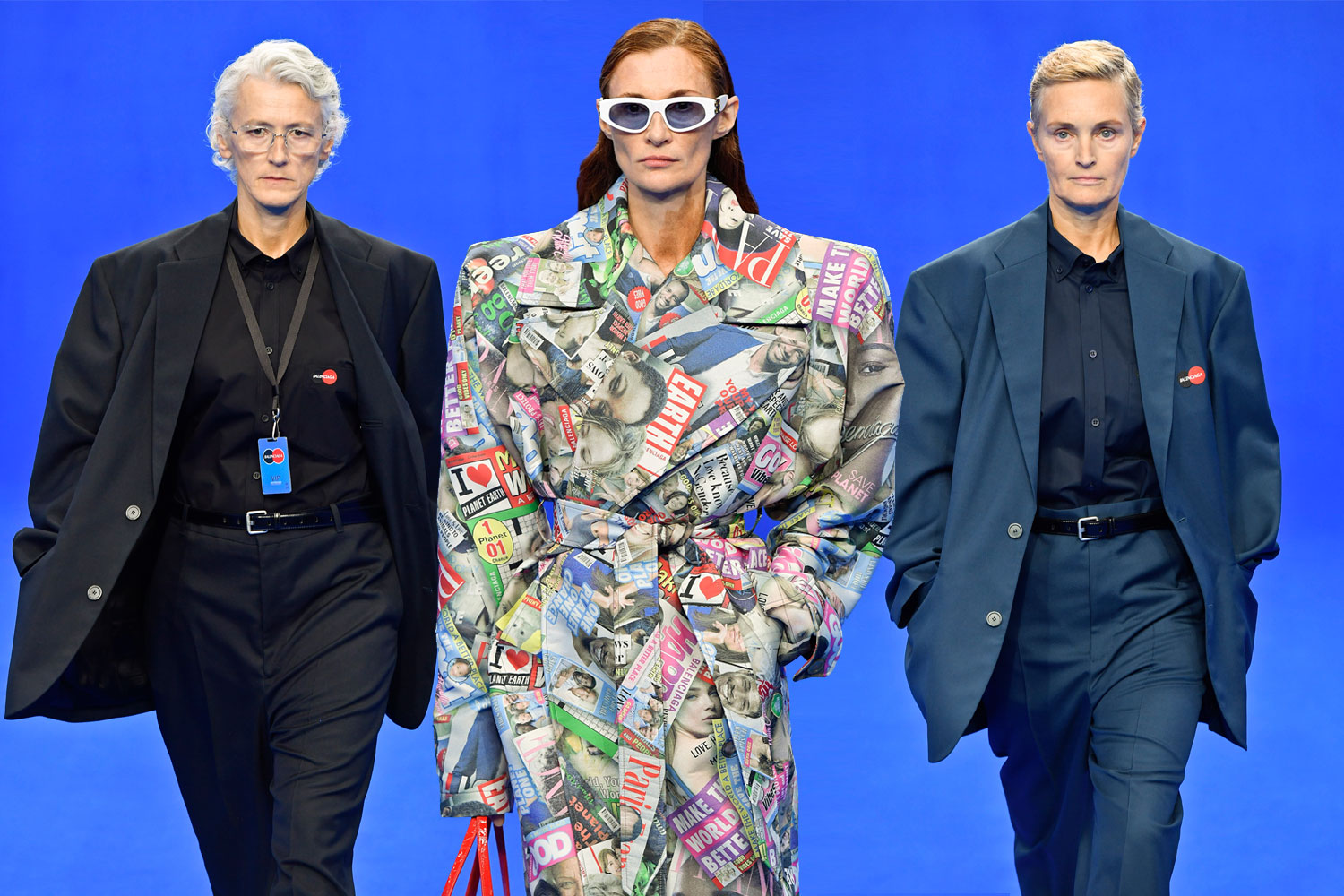 There it is, the privilege of maturity. It's not about rolling complacently into middle age with a defeatist smile, drawstring pants and a receding waistline. There's really no excuse for that. Rather what's surfacing is a sharp rendition that comes with age and experience.
Women with exacting standards bred over time that aren't swayed by the frivolity of trends. They are discerning enough to chew out the fad from the discrete, the "hot" from the heirloom, making the latter the culprit of desire. Ditto the unconventional, idiosyncratic heroines at Maryam Nasser Zadeh and Rachel Comey – independent spirits whose contradictions are intentional, informed from experience, vs the fashion faux pas of youth. This time around, our 40-year old selves have mastered the nuanced expertise of mismatching diamante earrings with a much-loved grey marl sweatshirt, rounded off with fuchsia kitten heels with the irreverent ease of a pro.
Fashion risks certainly pay off once they've been honed over time.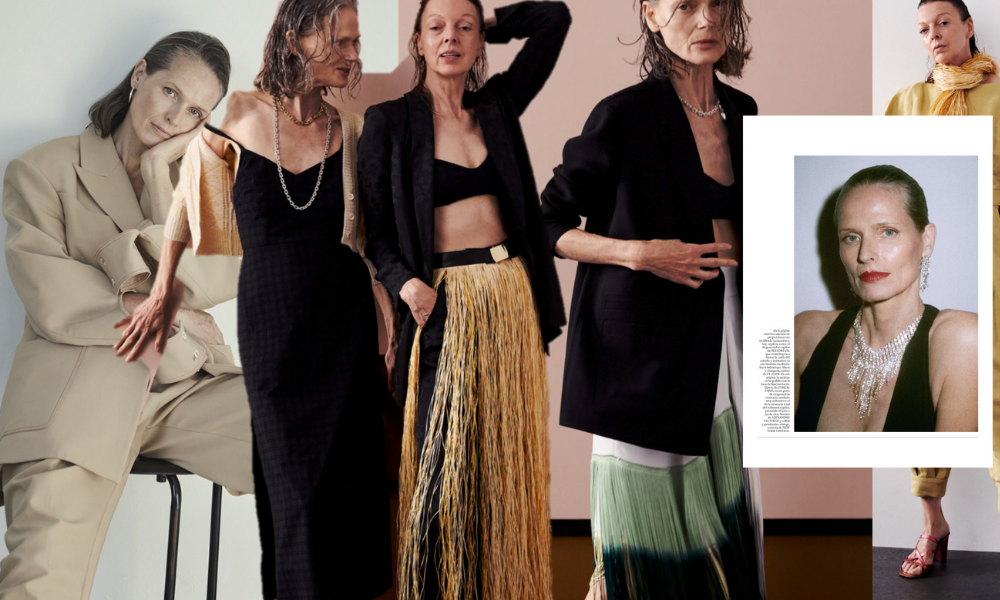 So very different to the aforementioned homey, amicable "menocore" rendition of ageing, these women represent a higher maxim that is unscathed by age, yet have a coolness imparted upon them, ironically, because they are older.
Last summer, whilst perusing the rails at Merci, Paris my usually devout shopping attention span was distracted by the sight of an immaculate Japanese woman, dressed simply in a basic white t-shirt, oversized man-pants and vintage Nike Cortez. As an outfit, nothing groundbreaking to write home about. But it was the way that she carried it out that struck a chord, not only in me but in the admiring staff flocking around her edited version of cool, which I flippantly attributed to the Asian DNA which looks stylish no matter what. It took my husband's more perceptive (and less jaded) eye to call out that the confidence she emanated stemmed from a personal style, that while not defined solely by age, does not deny its merit. Or as he said it, "she looks cool cause she carries the authority of someone who doesn't try so hard and knows better."
Self-granted permission to age with grace. Maybe that's what we gain and trade-in for the capriciousness of youth. A sense of certitude and conviction, the strain of accomplishment and the self-worth to carry ourselves better with a more dignified and divined kind of cool that's got a touch more polish.
And still a lot of bite.