Like every campaign CHANEL puts forward, captivating images will make you want to seize the day and transport you to the paradise of the present. Take its Spring-Summer 2022 campaign for example. Photography duo Inez & Vinoodh capture CHANEL's latest collection on model Vivienne Rohner – one with nonchalant grace, femininity and sensuality.
With a charming backdrop of a villa in Provence, Rohner transforms into a Parisian heroine that adopts a rebellious spirit – think fronting a multicoloured crochet jacket worn over a gold jersey bathing suit and jeans printed with coloured butterflies.
Further encapsulating a state of summer grace, the photographed collection consists of checked skirts (available in mini or slit versions) paired with matching colourful tweed jackets, or a little denim jacquard dress adorned with double Cs.
On the accessories front, Rohner carries around summer's essentials in the all-new CHANEL 22 bag – a large tote in shiny leather, bound to become the season's favourite piece of arm candy.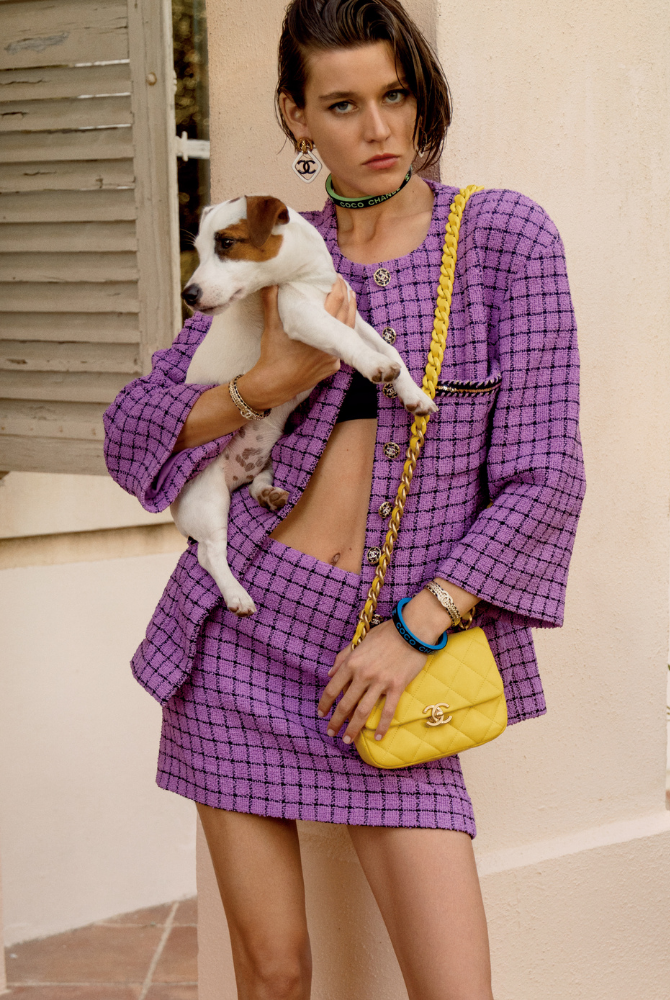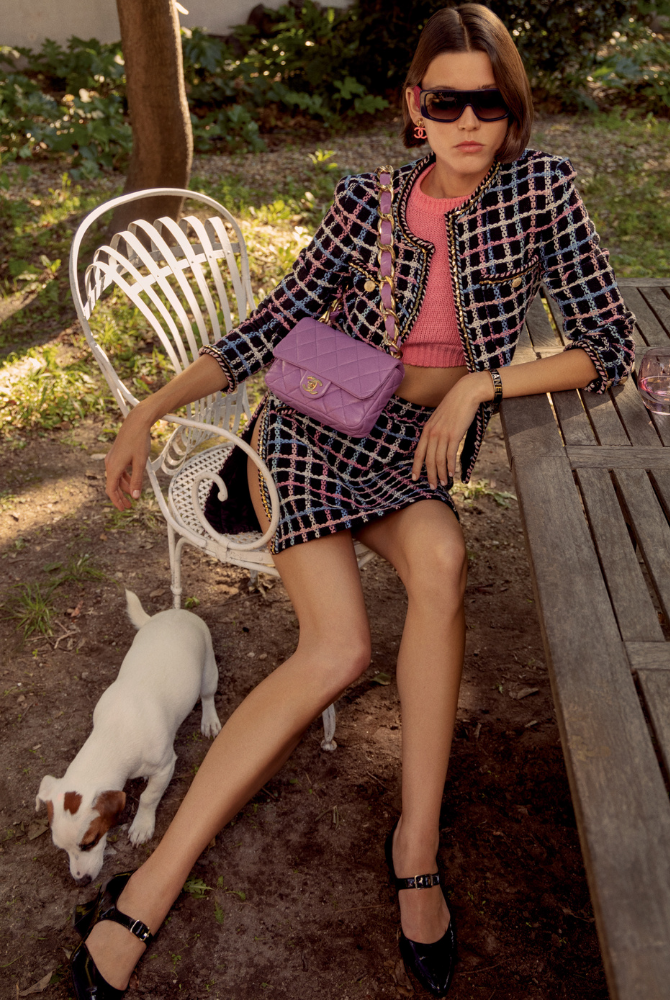 An ode to youth, CHANEL's Spring-Summer 2022 campaign couldn't have resonated more with the endless days of summer.