Step into the world of exquisite innovation with the all-new Prada Arqué, a fusion of contemporary design that breathes new life into the essence of Prada's aesthetic legacy, this masterpiece reinterprets quintessential Prada elements with a bold audacity that's impossible to ignore. The bag comes in a crescent silhouette, meticulously adorned with a symphony of intricate details that bear witness to unparalleled craftsmanship. The very foundation of this artistry lies in the fusion of two wooden forms, crafting a structure that stands as a testament to the harmonious marriage of art and engineering. But that's just the beginning.
It comes with a shoulder strap, accentuating the crisp lines and the juxtaposed play of light and shadow. This intentional contrast in textures, alongside the striking rib, transforms each glance into a celebration of geometry's precision and grace. As if from a dream, the timeless hobo bag design becomes a canvas for Prada's ingenuity. Soft calf leather drapes the body in luxury, while the nappa leather lining invites the tactile senses into a world of indulgence.
The true magic of the Prada Arqué lies in its chameleon-like versatility. With two adjustable, interchangeable handles, it morphs to cater to its owner's every whim. Draped gracefully on the shoulder or slung across the body, it becomes a part of the wearer's journey. A trio of hues – classic black, rich cognac, and pristine white – adds to the allure of the Prada Arqué. The pièce de résistance is the enamelled metal triangle logo, an emblem of sophistication that graces the front. Gilded metal hardware with an opulent gold finish completes the symphony of luxury, underlining that this is no mere bag; it's an ode to elegance, innovation, and Prada's undying commitment to redefining the world of fashion.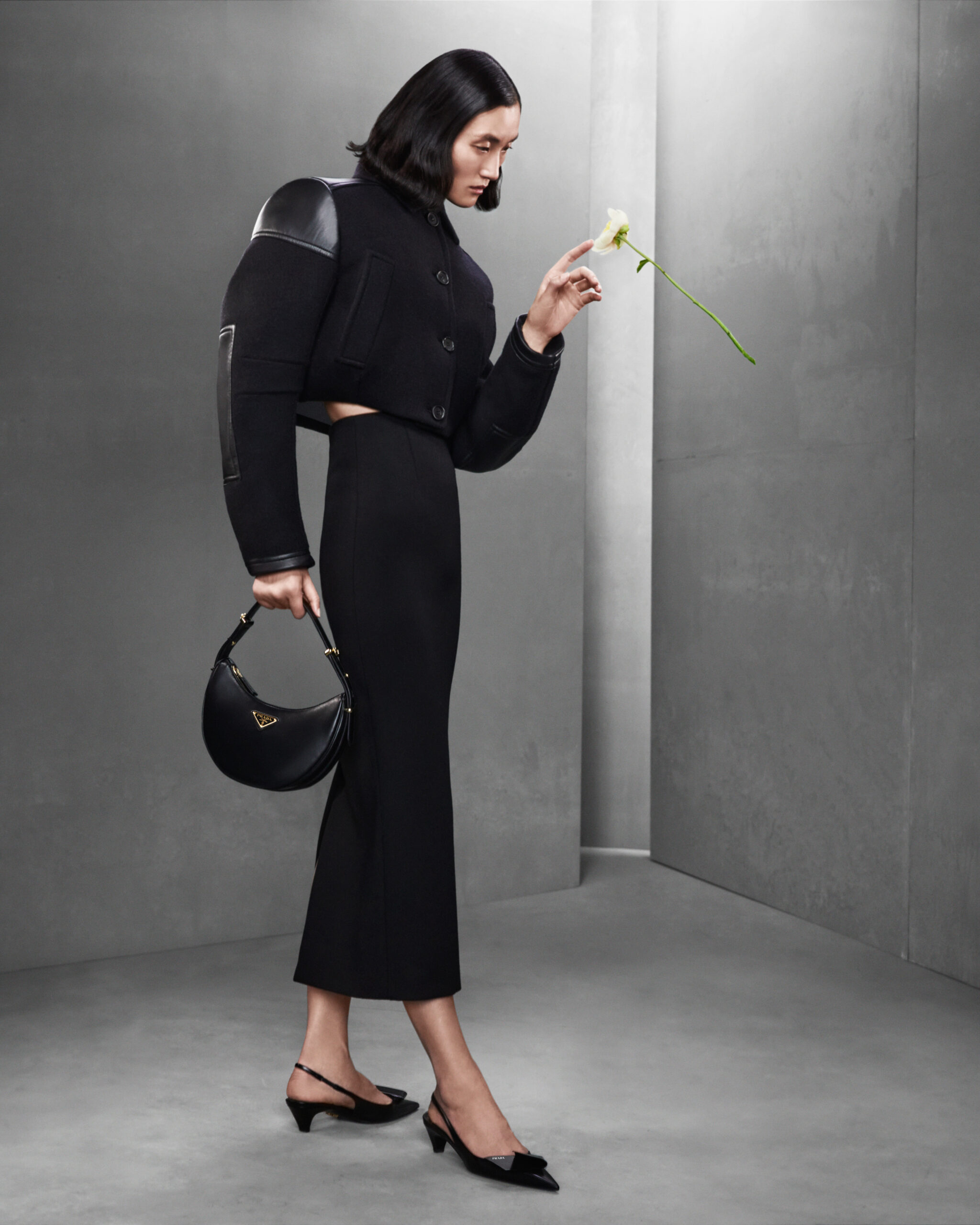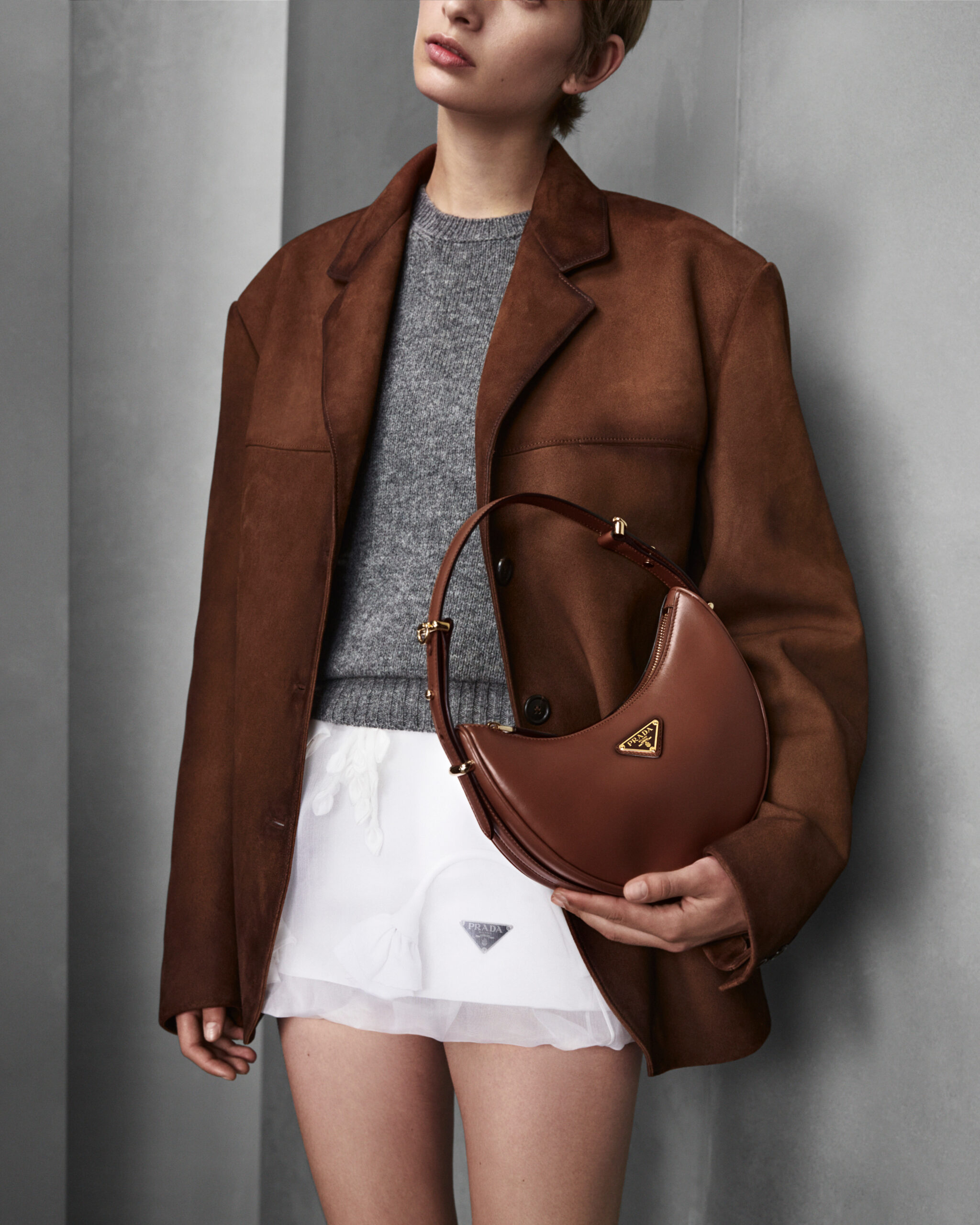 ALSO READ: AUDEMARS PIGUET TEAMS UP WITH DESIGNER MATTHEW WILLIAMS OF 1017 ALYX 9SM FOR THE HOTTEST WATCH COLLABORATION OF THE MONTH.