INTRODUCING TRIFOLIO…
Let's be honest – a woman can never have too many handbags sitting beautifully on the shelves of her closets. An essential piece to completing any look, handbags are a must for keeping your essentials close at hand.
From micro bags and oversized totes to designer backpacks and classic flap bags – there's no harm in venturing out of your comfort zone and choosing a style that will soon become a wardrobe staple.
Thankfully, Salvatore Ferragamo has married functionality with exquisite Italian heritage for its latest family of handbags.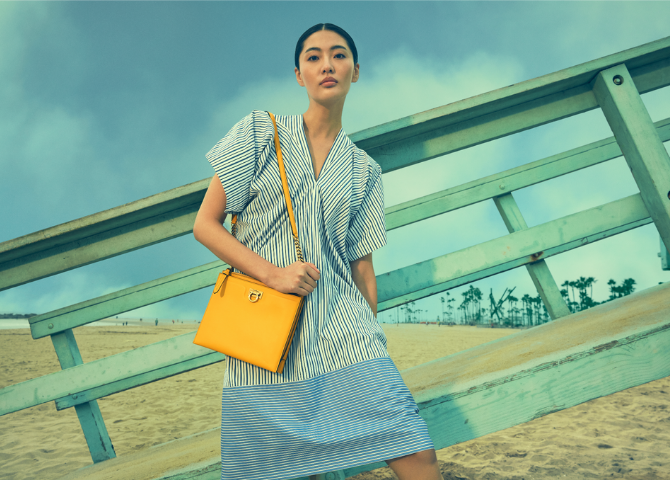 The new introduction of the Trifolio handbags come in a slew of different sizes, shapes, colours and fabrications – each featuring expandable triple pockets – and that just makes us want to own one even more.
Creative Director Paul Andrew brilliantly worked his magic in embodying the spirit of the fashion house through quality and by highlighting a signature of the house – the Gancini.
Crafted with the finest calfskin and nappa, as well as woven fabric finishes and meshed rattan, the Trifolio handbags have been a concept of Andrew's for a while.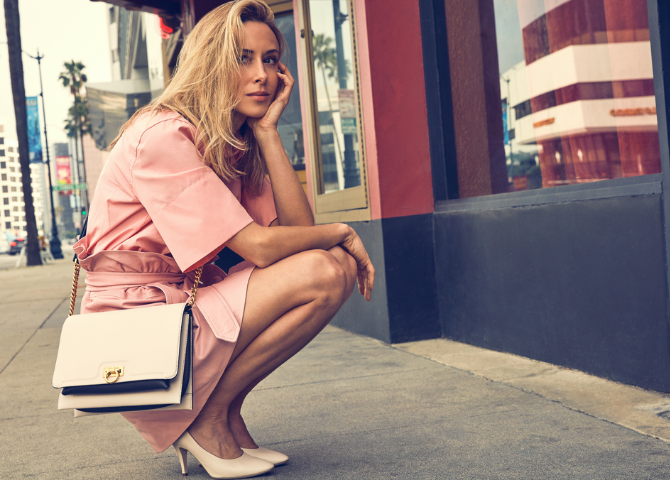 "The Trifolio is a concept I had been thinking about for a while," explained the Creative Director. "What we have learned is that women really appreciate carrying a bag that looks elevated and fashion-forward, but which also offers functional versatility. With the Trifolio you can organise what you need for the day in an efficient and useful way."
For the campaign, Salvatore Ferragamo turns to a diverse group of women who have experiences in Hollywood as a common denominator. Starring Sinead Bovell, Bonnie Chen, Cuba Tornado Scott and Gillian Zinser, the Trifolio 'Rising in Hollywood' campaign highlights not only their connection but the fashion house's too, to Hollywood as Salvatore Ferragamo have long had an authentic connection to cinema since 1923.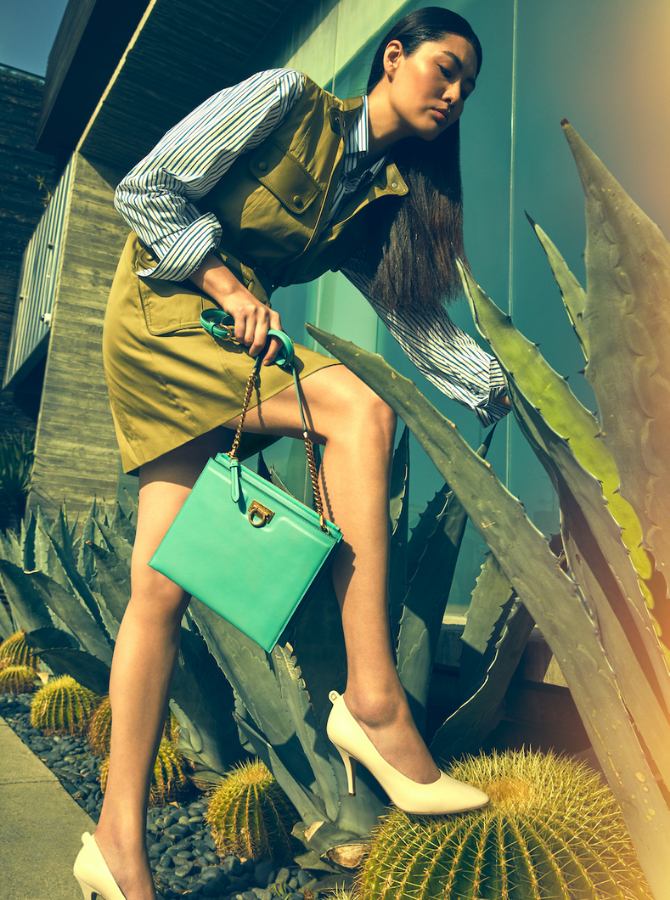 Now, take a look at Salvatore Ferragamo's latest campaign starring six-strong tastemakers of the next generation.