If there's a capsule collection we're excited about this month, it's Donatella Versace's capsule collection with Mytheresa…
If there's one thing we can confirm, it's that Donatella Versace has cemented herself as a fierce female figure in the world of fashion and beyond. The forceful brilliance of the designer has challenged the paradox of outwardly outrageous and overly sophisticated with clothes that are loud, colourful and printed.
Donatella recently made the headlines during Milan Fashion Week last year as her show featured an internet-stopping finale with Jennifer Lopez. There was a spike in sales and a whole new love for the Italian fashion house's bold silhouettes, signature safety pins and baroque prints.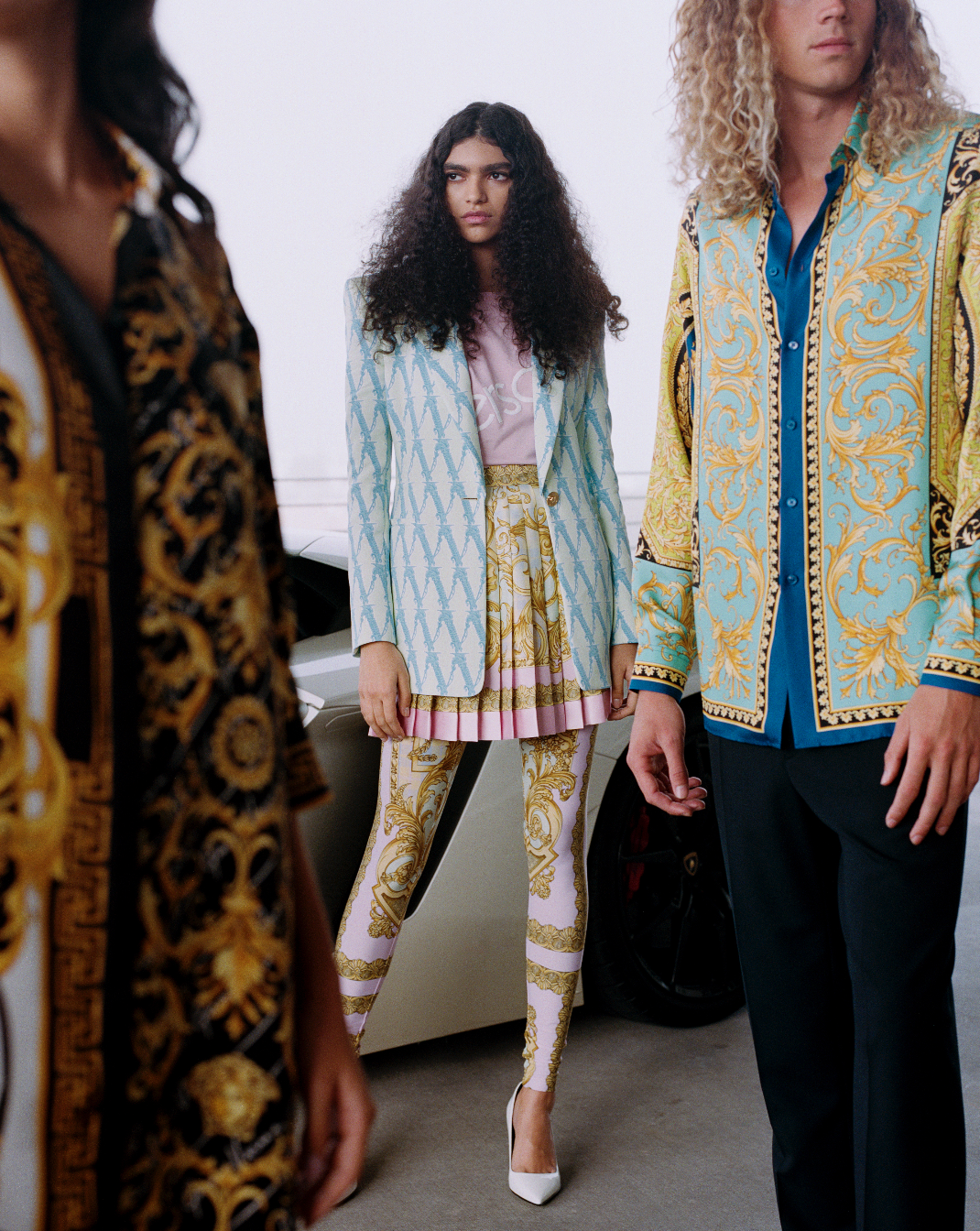 Now, you'll be able to get your hands on Versace's newest offerings as the house has teamed up with e-commerce platform Mytheresa, for an exclusive capsule collection.
A 16-piece capsule collection is set to land on the luxury site soon, and you can expect to shop some of the brand's tailored suits with the new Barocco V print, figure-flattering dresses, signature Medusa head prints in an all-new pastel colourway and exclusive silhouettes.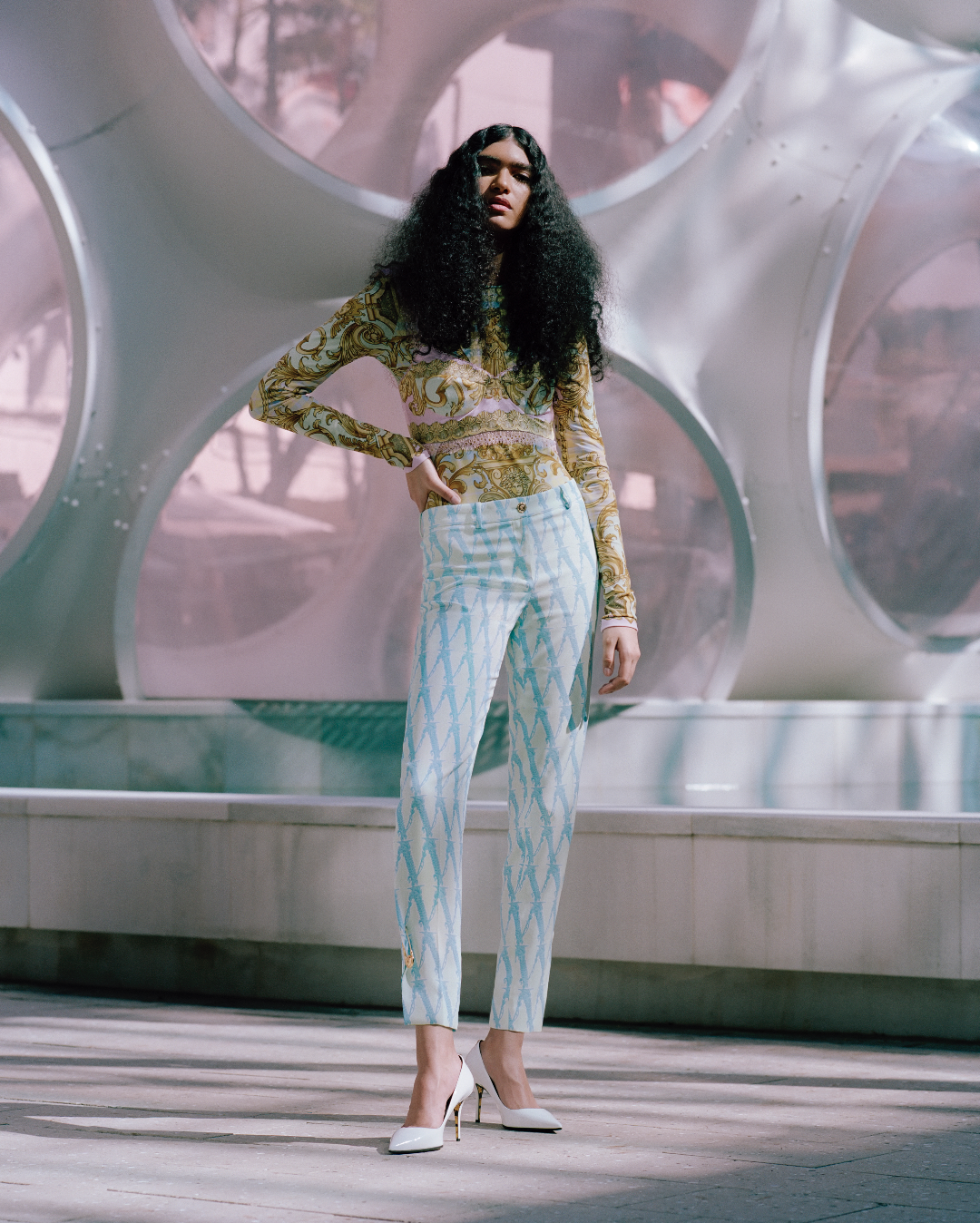 Here, we exclusively hear from Donatella Versace about the capsule collection for Mytheresa, her favourite piece and how she would style the pieces…
---
1. What is the idea behind the exclusive capsule collection that you created for Mytheresa?
The idea was to create a capsule collection that had at the same time a touch of heritage but always a "now-feeling", if you know what I mean. The print, for example, is taken from the archive, but the silhouettes are the ones that we use today. This is usually the way I create in general. As I like to say, with an eye to the past and the other to the future.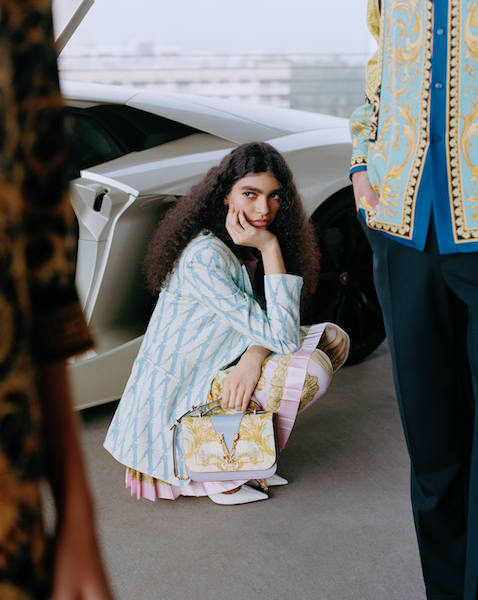 2. How would you wear/style the different pieces from the exclusive capsule?
I like to mix and match pieces or use colours to create a style that belongs only to me. You see, I have said, that clothes are not just pieces of fabric that cover your body, but they always something about who you are, how you feel or how you would like the world to see you. I do not want to sound superficial or anything, but clothes are the most immediate way to achieve that – self-expression. Then, obviously, what matters the most is what you say and your attitude towards the world, but this is a completely different conversation…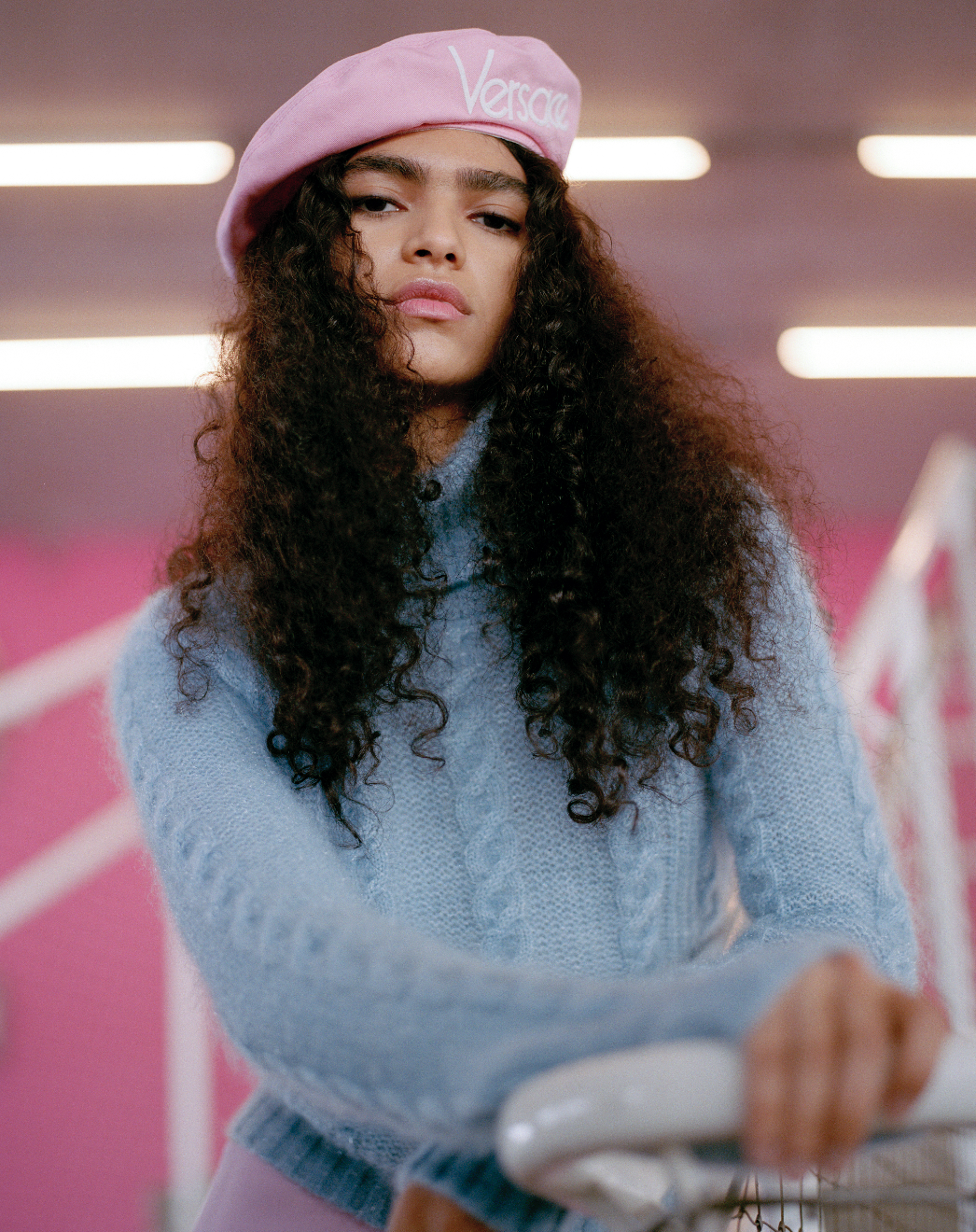 3. What is your favourite piece/look from the capsule?
I love all the pieces – how can I choose – but these days, I am feeling particularly cozy, so I'd chose the light blue turtleneck, but honestly, I love all the pieces. They go well together, they are unexpected yet very Versace.
4. Who inspires you?
Life, I should say. I am a very curious person and I like to look below the surface, to see what lays underneath, to understand things, to research for what is yet to become mainstream. Think of the rap or hip-hop back in the days. Versace was working with Tupac before hip-hop or rap ruled the world, simply because we saw something different and disruptive happening there and we believed in it. Inspiration today can come from so many different things, not necessarily obvious, but needs to have that special sensitivity to grasp it.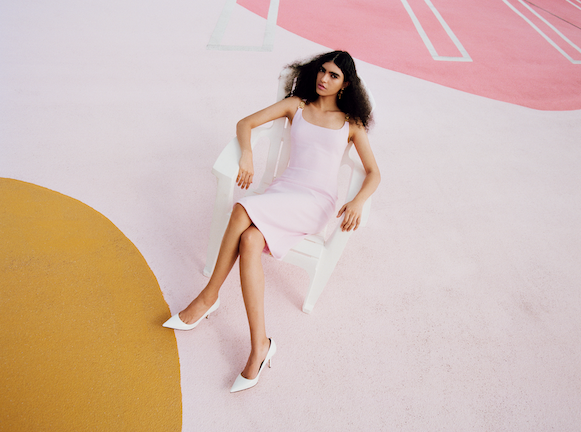 5. What was your earliest ambition?
Honestly, I do not remember. When I was a child, I was always with Gianni. Whatever Gianni did, I was doing it with him and therefore his dreams kind of became mine as well. Then, of course, I have developed my own personality and idea, that more times than not, were completely different from his. But I guess being a woman is very different than being a man.
---
The Mytheresa x Versace capsule collection will be available globally on Mytheresa from March 11, 2020, within a dedicated editorial campaign directed by Mytheresa Global Creative Director Julian Paul and shot by photographer Nick van Tiem at Miami South Beach, featuring model Anita Pozzo.
Now, find out how we celebrated International Women's Day in the region.