What happens when you put the expertise of an entrepreneur and businessman together with a designer who has a background at Elie Saab? You get a new luxury fashion brand Niili — the brainchild of Khaled Al Zaabi and Paula Quetglas Llop — that is not only achingly cool but also reflective of Dubai's diverse cultural makeup.
Together for their debut collection, the duo created 15 pieces that speak volumes of breathability, functionality and fluidity. Compromising of pants, skirts, blouses, dresses, belts, a pair of earrings and a coat, the Niili collection is wearable by modern and mobile women from all walks of life. Here, the dynamic pair speak to Buro. Middle East about the Niili woman, the incorporation of global responsibility in their collections and the heavy of influence of the UAE…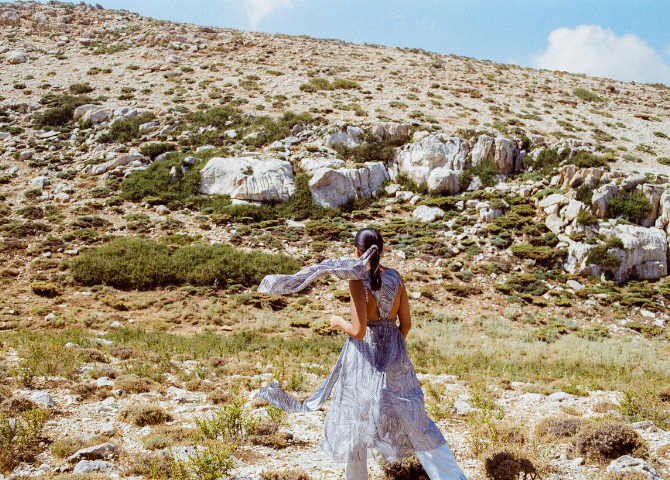 Can you tell us a little bit about your debut collection?
It is a capsule collection that establishes the language we want to use for NIILI . We have taken elements from the Emirati culture and translated them in a fresh and contemporary way in order to invite women from different cultures to adapt it to their own stylistic territory. The core of our brand is to develop collections that can be worn in a versatile way by layering our garments and styling them differently depending on the occasion. We have worked with unique prints and natural fabrics that result in very wearable and comfortable pieces.
Who is the Niili woman?
The NIILI woman is a woman who is proud of her origins, who embraces femininity in a very confident way and who is a nonconformist.
She is a woman who has a global mindset, travels and is used to moving in different environments. A woman that can style the same piece depending on the time of the day and the occasion.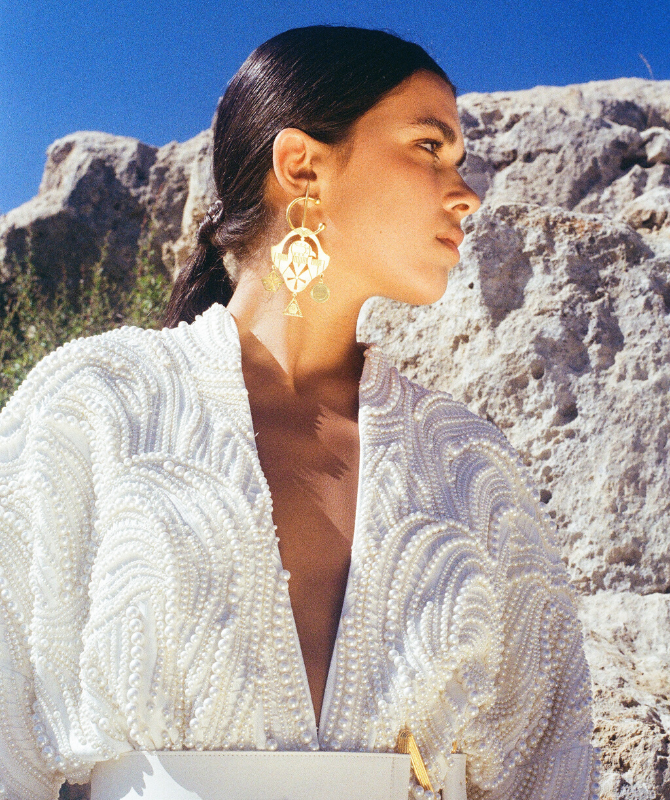 How does the collection appeal to the Middle Eastern market?
We hope that women from the Middle East feel a natural connection with this collection as the colors, the motifs and references have been taken from this region and reinterpreted in a fresh and contemporary way. The idea of layering was also taken by the way women put on garments depending on the situation they are in. We want our women to feel something familiar when they see our collections but at the same time something new and surprising.
The clothes are designed with a global mindset – how did you incorporate that 'global responsibility' into your collection?
Even though our collections are inspired in a precise territory the versatility of our garments invite women from different cultures to adapt it to their style.
Dubai, the city where we are based, is a melting pot of many nationalities, where talent from all over comes together. This is a core value for NIILI. We work with different nationalities willing to get the best of each place, enhancing and supporting talent. With this said we have sustainability and mind and we manage our processes in the most efficient way possible in order to leave the least carbon footprint possible.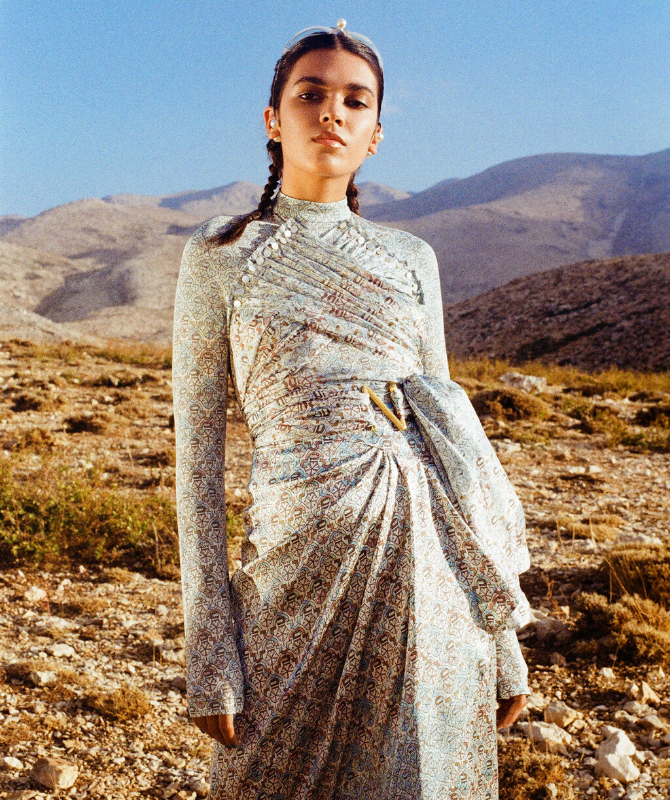 The pieces are very wearable and can be mix-and-matched. Why did you cleverly decide to create the distinctive pieces this way?
This approach helps us be inclusive in the way we think about the NIILI woman. One same dress can be worn with a top underneath, with pants, or mixed with another print or texture.  This approach also gives much more versatility to each piece and allow them to be long lasting garments, not only trendy pieces.
With so much competition in the industry, who would you say are your biggest competitors?
I would say that we have two kinds of competitors, the niche small brands from the region that want to give a voice to Emirati designs, and the big established brands that flood the market leaving little space for smaller brands to rise.
The collection is very influenced by the UAE. Is this something that will be carried out throughout future collections?
Yes, this will be carried out throughout our next collections. The UAE is our source of inspiration and what will make of NIILI a recognizable brand with its own language. This region is a great source of inspiration, and there are still many elements that we want to consider in our creative process and designs.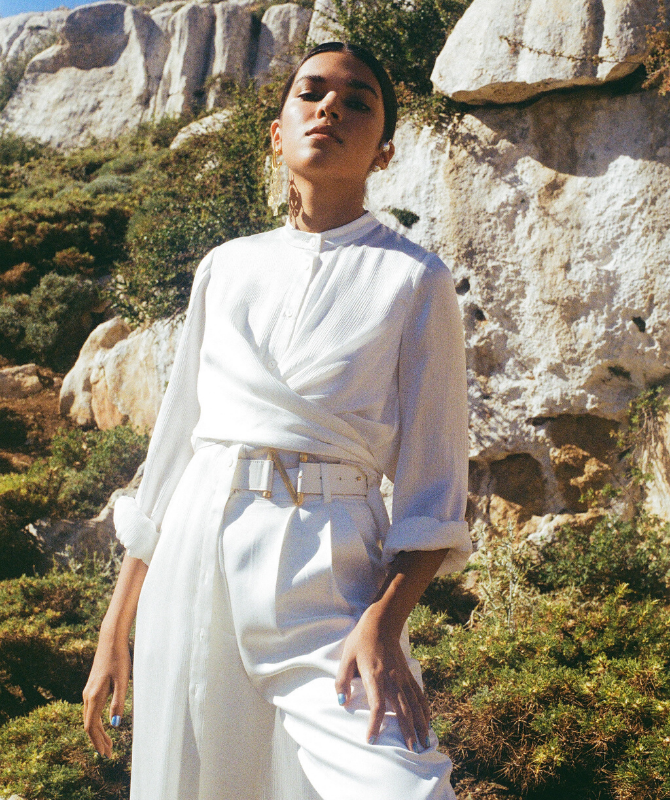 Can you tell us anything about a men's collection in the future?
We have built the brand taking both genders into consideration; therefore it is a part of our plan to include menswear in a near future. The idea is to also introduce other product categories as we grow, such as swimwear and a larger range of accessories.
Now, discover Donatella Versace's codes for her latest capsule collection with Mytheresa.