The tech and creative industries united at today's Apple keynote address in Brooklyn, New York to hear about the brand's newest releases and they didn't disappoint.
CEO Tim Cook took the stage to rapturous applause as he kicked things off, first announcing the launch of a brand new MacBook Air. Packed with a massive list of new and impressive features, the MacBook Air includes a retina display for the first time that offers four million pixels and 48 per cent more colour. The new model also has 50 per cent less border meaning the display glass reaches all the way to the end of the screen and the trackpad has been made 20 per cent larger for increased ease of use. Plus, it is equipped with the brand's signature Touch ID access and security via its T2 chip. It comes in a 13.3 inch display and is only 15.6mm thick making it 10 per cent thinner than previous models and 60 per cent faster. It is available in gold, space grey and silver.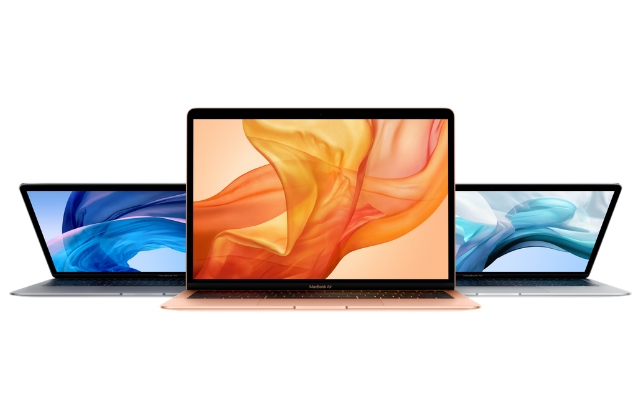 Most excitingly, the new MacBook Air is the greenest Mac the company has ever produced. The product is made using a custom aluminium alloy that uses 100 per cent recycled aluminium for the very first time. It delivers the same performance and durability as earlier materials but is infinitely friendlier to the environment. It also reduces the MacBook Air's carbon footprint by a huge 50 per cent.
The second big announcement from the company was the launch of a new iPad Pro. The new design features a liquid retina, edge-to-edge screen with no home button. Instead it comes enabled with Face ID for the first time. It is available in 11 inch and 12.9 inch and features 25 per cent less volume than earlier versions. It is equipped with the brand's A12X Bionic chip which is faster than 92 per cent of all portable PCs on the market at present. Creative multi-taskers will be pleased to know that the new version features a USB-C port in place of the lightning port allowing seamless and easy transfer of documents and images between devices. For the first time, it can also be used to charge an iPhone.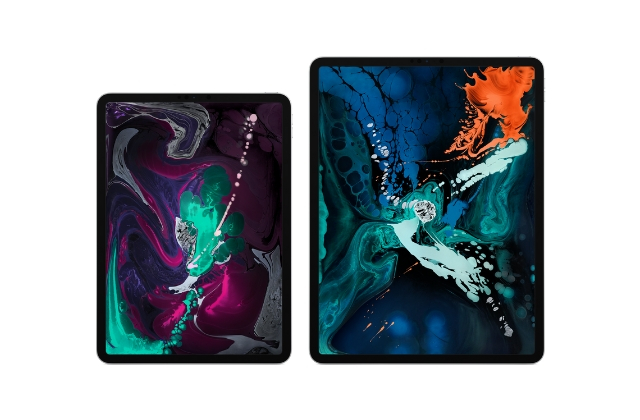 To complement the new iPad Pro (available in silver and space grey), Apple has also introduced a newly designed Apple Pencil that attaches magnetically to the iPad Pro and charges automatically when in place. It is also equipped with customisable double tap capabilities to help users switch between tools more readily.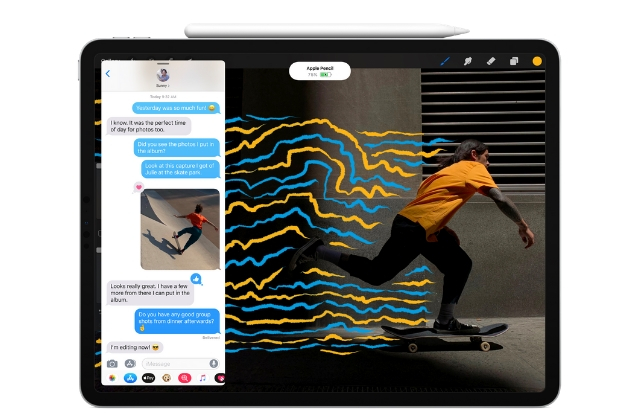 In line with its increased eco-friendly focus, Apple also announced the excess aluminum from the new iPad Pro is used to create the new MacBook Air.
Adobe was also present at today's presentation and announced the launch of Photoshop for iPad Pro which is set to revolutionise the creative process for designers. The new iPad Pro is packed with features that make it the most AR friendly device and coupled with Photoshop, it allows images and creations to come to life like never before.
Apple also announced that it was launching 60 new Today at Apple sessions and a new Mac Mini with 60 per cent faster graphics, up to 64GB of memory and all-Flash storage. It is five times faster than previous models.
The new MacBook Air starts at Dhs5,099 and is available to order today on apple.com. It will be available in store from Wednesday, November 7. The new iPad Pro will be available in 64GB, 256GB and 512GB varities as well as a new 1TB option. The 11-inch iPad Pro starts at Dhs3,199 and the 12.9-inch iPad Pro starts at Dhs3,999. Both are available to order from today and will land in store from Wednesday November 7. The new Apple Pencil is Dhs529.
Now, find out how Apple came to be a trillion dollar company.