Angelina Jolie is a smart woman. She straddles (very expertly) the lines of motherhood, acting, directing, producing, oh and yeah, being a United Nations special envoy. NBD…
But that first one: mothermood – she's got that one down to a fine art of cool 'mom'. Because on Friday, she took a portion of her brood (Maddox, Pax, Zahara, and Shiloh Jolie-Pitt) to New York's Museum of Modern Art for the premiere of a new documentary, Serendipity, directed by Prune Nourry – for which Jolie was an executive producer.
The documentary is about a woman taking hold of her destiny in the face of terrible circumstances, which includes breast cancer, so it makes sense that Jolie would be attached to the project based on her own life experiences.
The A-lister said, "I'm honored to be here to support my dear friend, Prune Nourry, and to introduce a unique, brave and mesmerizing film. It's a tribute to the spirit of a woman, and a journey into the mind and soul of a true artist."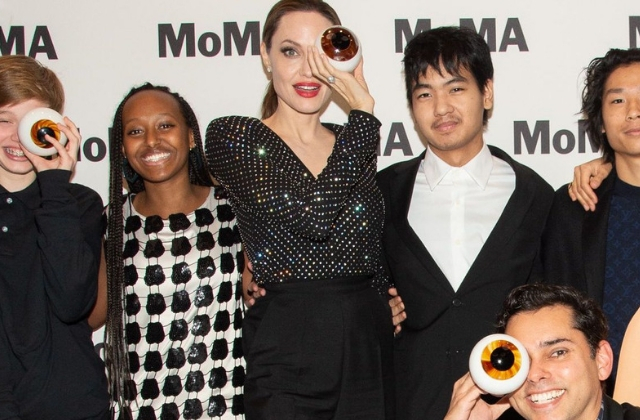 And on the red carpet, Jolie and the clan were seen having fun and getting educated at the same time. Two very important parenting pillars it seems, for Jolie We want a mom like that too…