The 13th edition of Abu Dhabi Art officially kicks off this week and whilst there's plenty to do and see, there's a stunning piece of artwork set to be on display courtesy of a collaboration between Mouawad and Salama Khalfan – and you have to see it.
Currently filling the role as the Educator sponsor for Abu Dhabi Art 2021, Mouawad and the Emirati fine jewellery designer have joined forces to create a unique item of adornment: an extraordinary headpiece with diamonds crafted and set by the hands of master Mouawad craftsmen, with a design inspired by the region's date palm tree.
A symbol of prosperity, the date palm tree holds a special place at the heart of culture and life in the Gulf region. The stunning headpiece features diamonds placed in rivulets on the headpiece in a design that is inspired by the traditional weaving of dried date palm leaves, whilst the palm leaf motifs are situated around the crown as a symbol of respect and pride for this cultural emblem.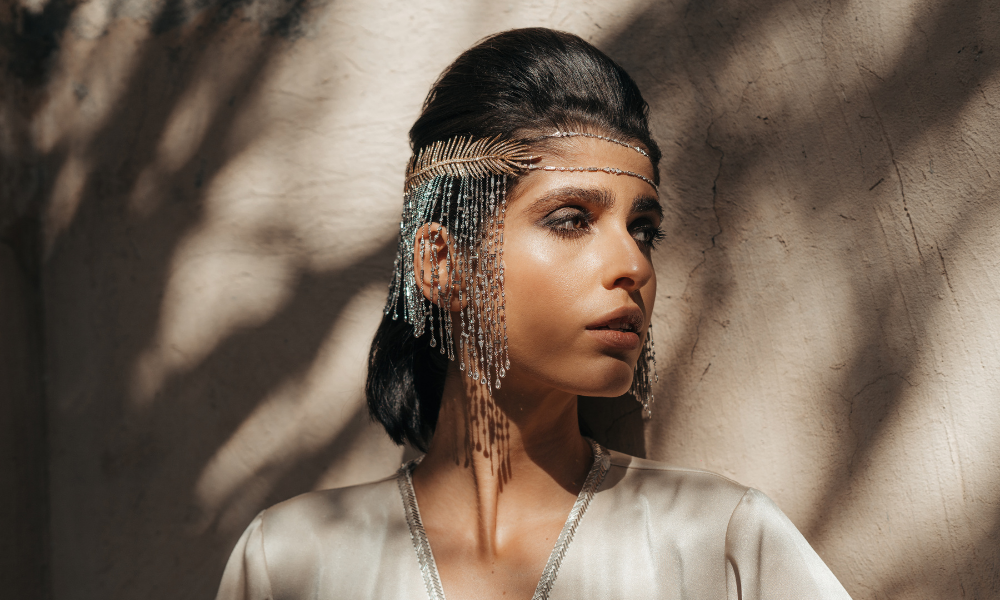 Commenting on the collaboration, fourth-generation Mouawad Co-Guardians Fred, Alain and Pascal Mouawad said: "It has been a great pleasure to collaborate with Salama Khalfan on creating an extraordinary object of beauty and adornment, knowing that we both share a passion for timeless sophistication and incredible gemstones. This collaboration is particularly meaningful, with the design paying tribute to the nature and culture of the Middle East."
Also speaking on her latest partnership with Mouawad, Khalfan said: "It is rare for two jewellery brands to come together, and this demonstrates an openness from Mouawad and myself. I believe that connecting with like-minded people is the way to go, as when we unite, beautiful and extraordinary things, such as this exceptional item, can happen."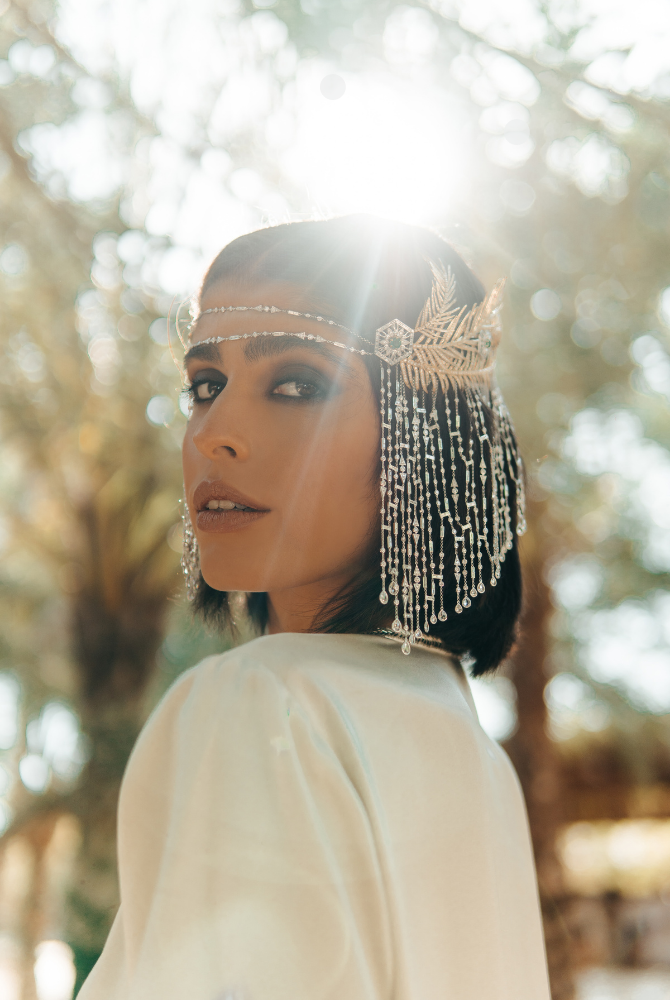 The Mouawad X Salama Khalfan headpiece will be showcased during Abu Dhabi Art, taking place from November 17 – 21, at Manarat Al Saadiyat.