With September just days away, you can already expect a return to jam-packed schedules – whether it's in one of the world's fashion capitals for Fashion Week or in the Middle East for a slew of exhibitions and festivals, there'll always be something for everyone.
Next month, Saudi Arabia just revealed an exciting line-up set to take place in its historic city of AlUla. Under the umbrella of AlUla Moments, a series of key events and festivals that will see you through the rest of the year.
Kicking off on September 22, celebrate every moment with 4 unique events including the return of the Kingdom's music festival Azimuth, AlUla Wellness Festival and Winter at Tantora, as well as the introduction of the Ancient Kingdom's Festival.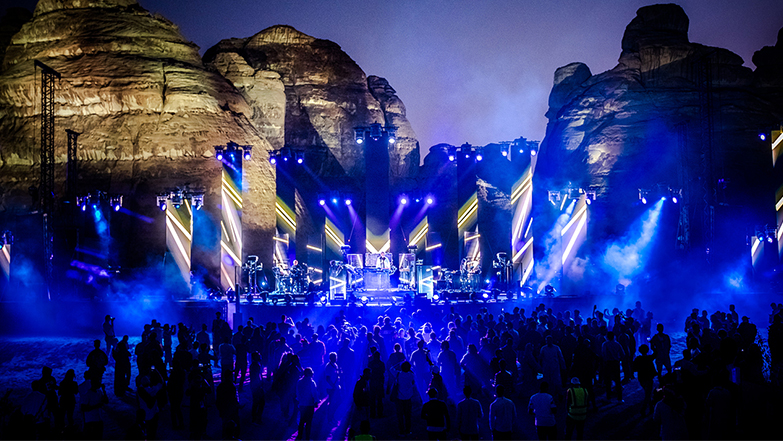 Azimuth is a three-day festival of music, arts and gastronomy, and will feature a union of Eastern and Western minds through global and local entertainers, artists and chefs, whilst the AlUla Wellness Festival will be aimed at connecting the mind and body with diverse experiences. Running for two weeks – with the backdrop of AlUla's Oasis and the Arabian desert – the festival will feature world-class industry experts and wellness practitioners.
In November, the introduction of a 10-day Ancient Kingdoms Festival will let guests experience the world of three ancient interconnected Oases – AlUla, Khaybar and Tayma – as they learn the heritage of these ancient civilisations.
And finally, Winter at Tantora will be returning for its fourth season and will feature intimate concerts with world-renowned musicians and host multiple events and activations across culture, heritage, gastronomy and more.
For more details, please visit experiencealula.com.
ALSO READ: EVERYTHING YOU NEED TO KNOW ABOUT DUBAI'S NEXT FILM FESTIVAL.