There's a new (and immersive) installation coming to Dubai next month.
Under the patronage of H.H. Sheikha Lateefa bint Maktoum bin Rashid Al Maktoum, Founder and Director of Tashkeel, one of Italy's high-end clothing companies, Loro Piana, is furthering its Middle Eastern presence by opening a new store in The Dubai Mall.
To celebrate, the brand synonymous with luxury cashmere and wool products has teamed up local artist eL Seed, to create a multi-sensorial installation that will blend Loro Piana's finest merino wool and most exclusive treasures with the artist's traditional Arabic calligraphy and contemporary street art elements.
Here's a sneak peek of what to expect…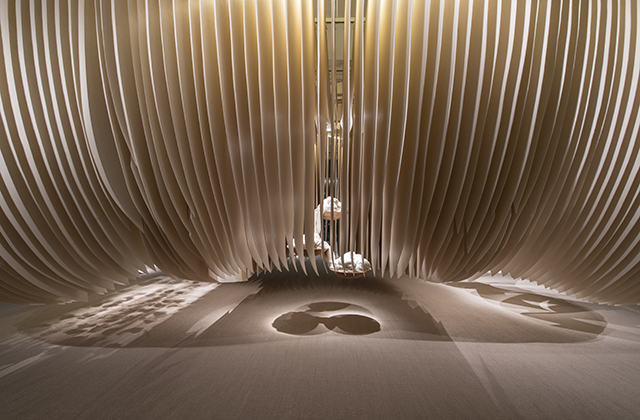 The art installation will be on display from November 8-10 at the Dubai Opera Sky Garden.
Now, read our interview with the kinetic artist, Jennifer Townley, who was recently in town for her new exhibition in The Dubai Mall.