Last year, Hermès announced an expansion of its beauty offerings and to be honest, we couldn't wait for the introduction of its debut product in cosmetics.
Now, the wait is finally over! Hermès' new métier has officially launched in select boutiques across the globe (the Middle East included) and you'll be able to shop a coveted collection that consists of 24 lipsticks.
The range, titled Rouge Hermès, have all been blended by a distinct colour story pulled from the brand's collection of over 76,000 silk and leather shades — and 10 shades come in a long-lasting matte finish and 14, in a stunning satin finish.
Whilst the lipsticks are deeply enhanced with saturated tones, the products are adorned with the house's values and style offering cases that are poetic, functional and refillable. Plus, they're made with plastic-free tubes made from the same metal used to craft the hardware of their famed handbags.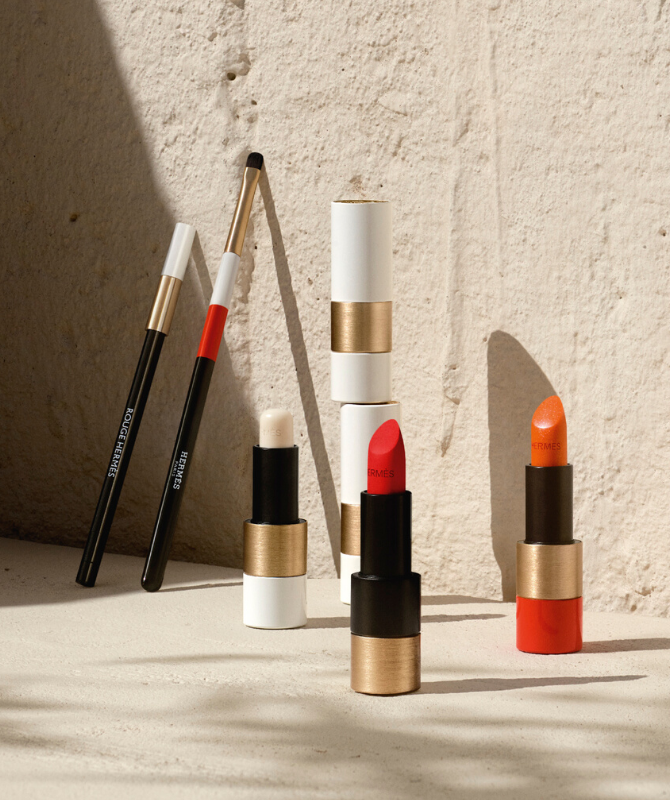 "For the new métier of Hermès Beauty, we had to tread the same path, finding a language of colour that enhances Hermès women," says Bali Barret, Artistic Director of the Hermès women's universe. "We shine a light on the faces of these women, who take pleasure in feeling free and beautiful, revealing their personalities, emphasising, outlining and colouring their lips. Like a silk scarf gracing a woman's neck that creates radiance and reveals her beauty, for Hermès Beauty we wanted to rediscover the emotion of colour as a fundamental feminine trait."
Rouge Hermès is available in select Hermès boutiques (in its newest branch in Kuwait, too) and Hermes.com.
Now, take a look at your backstage beauty must-buy list.