I can't remember the last time I got goose bumps during a show, then there was Scott's new twist to Moschino's iconic aesthetics for FW23. Call it drama with distortion: oversized spikes to allover bijoux and morphing hemlines spectacularly made their way on biker jackets and signature tailleurs. Other accessories also include nameplate chains, striking gold and pearl buttons that were melted and modified, much in the manner Dali imagined drooping clocks and bodies.
Pocket covers on moto jackets add visual drip, Houndstooth is liquid-fied and boot buckles are also wrapped creatively. As the collection progresses, this revolutionary verve surfaces, with spikes, for example, set along shoulder seams and skirt hems. A boxed-and-cropped blazer features the studs on its pronounced lapel, while a veritable jewel box is flung open across a satin evening bolero, down the cascade of a tulle ballgown or onto a sparkling tasseled 1920's-era dress. It's a surrealism-tinged rebellion–and one that's doused with a spritz of nonconforming royalty.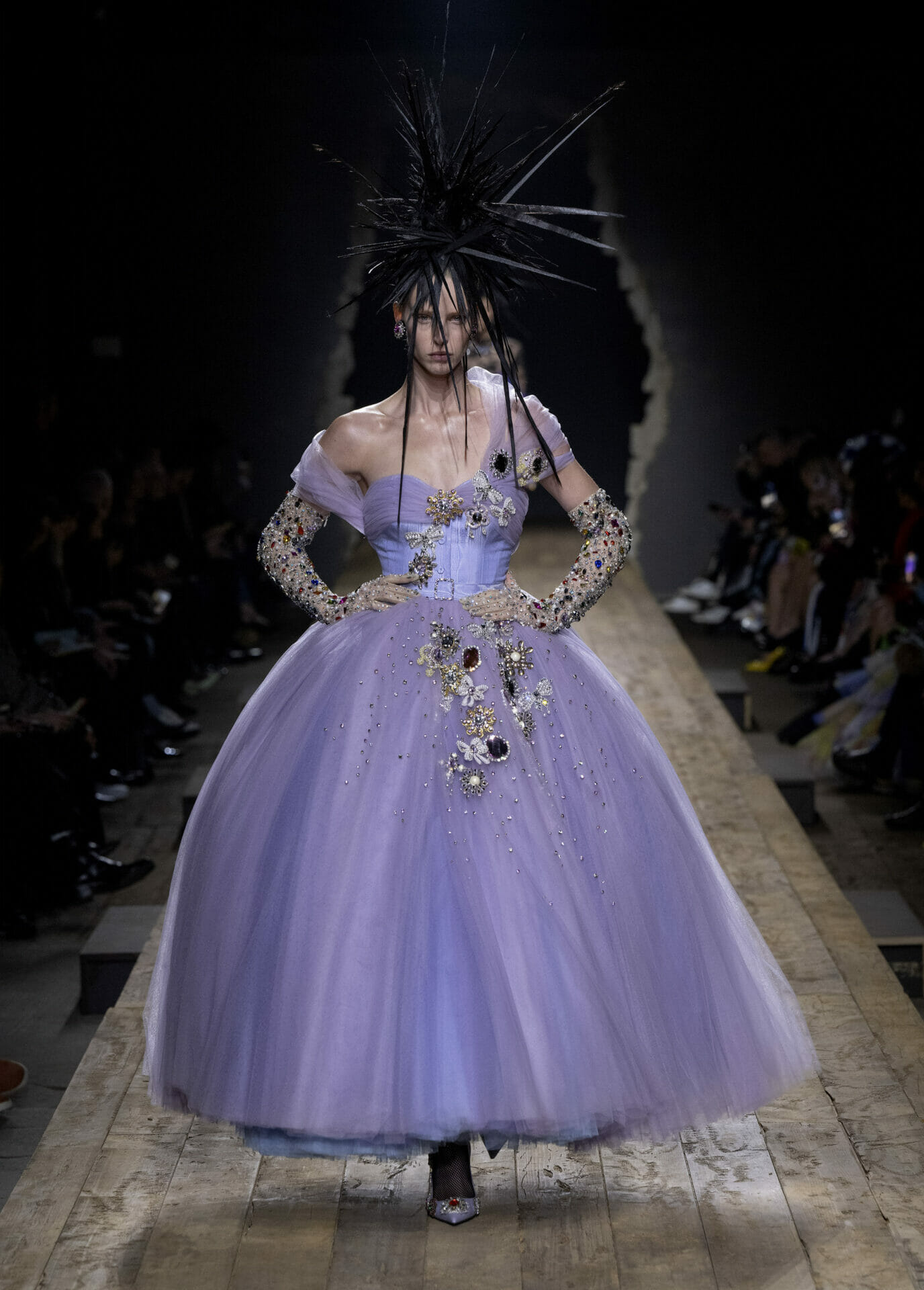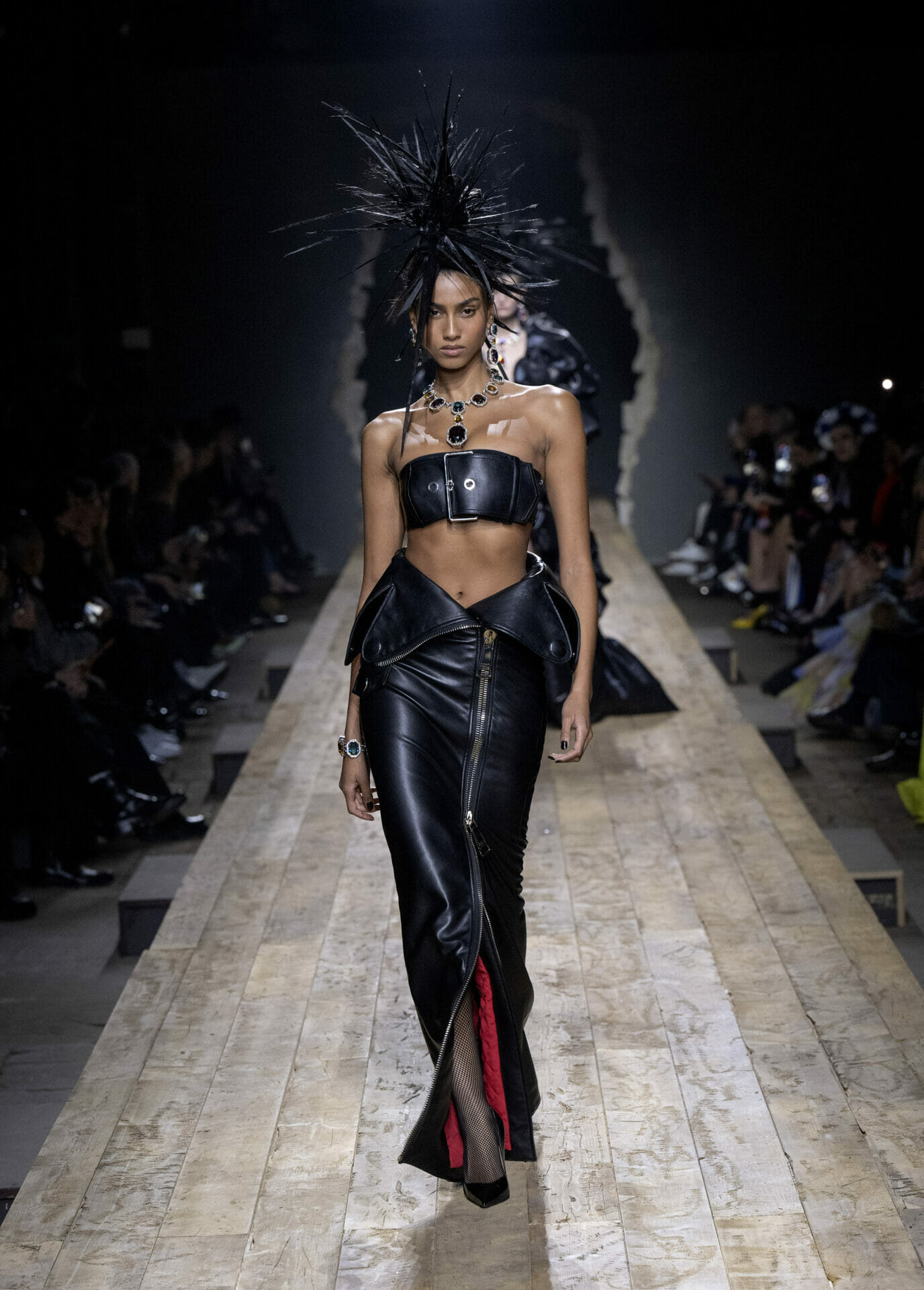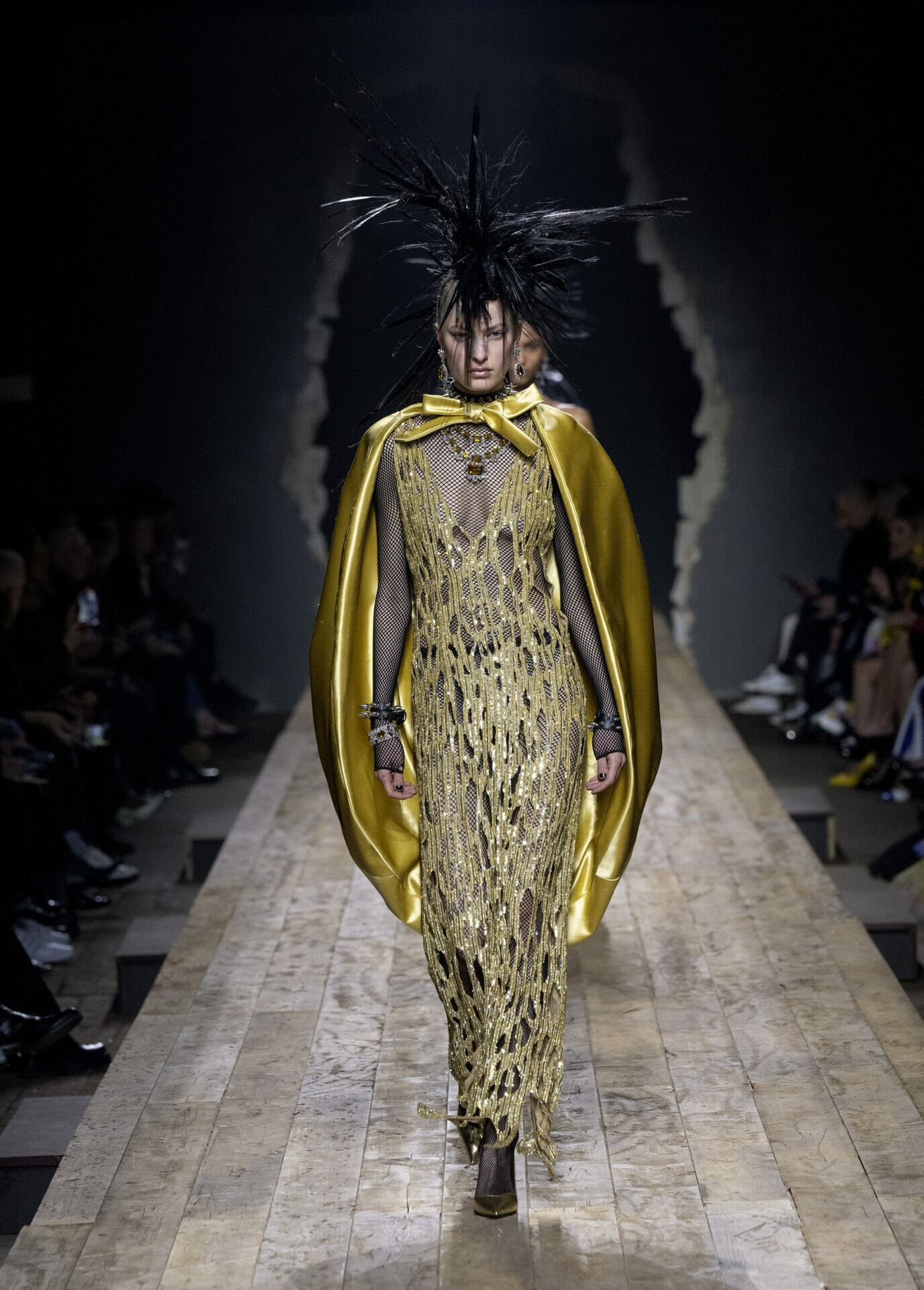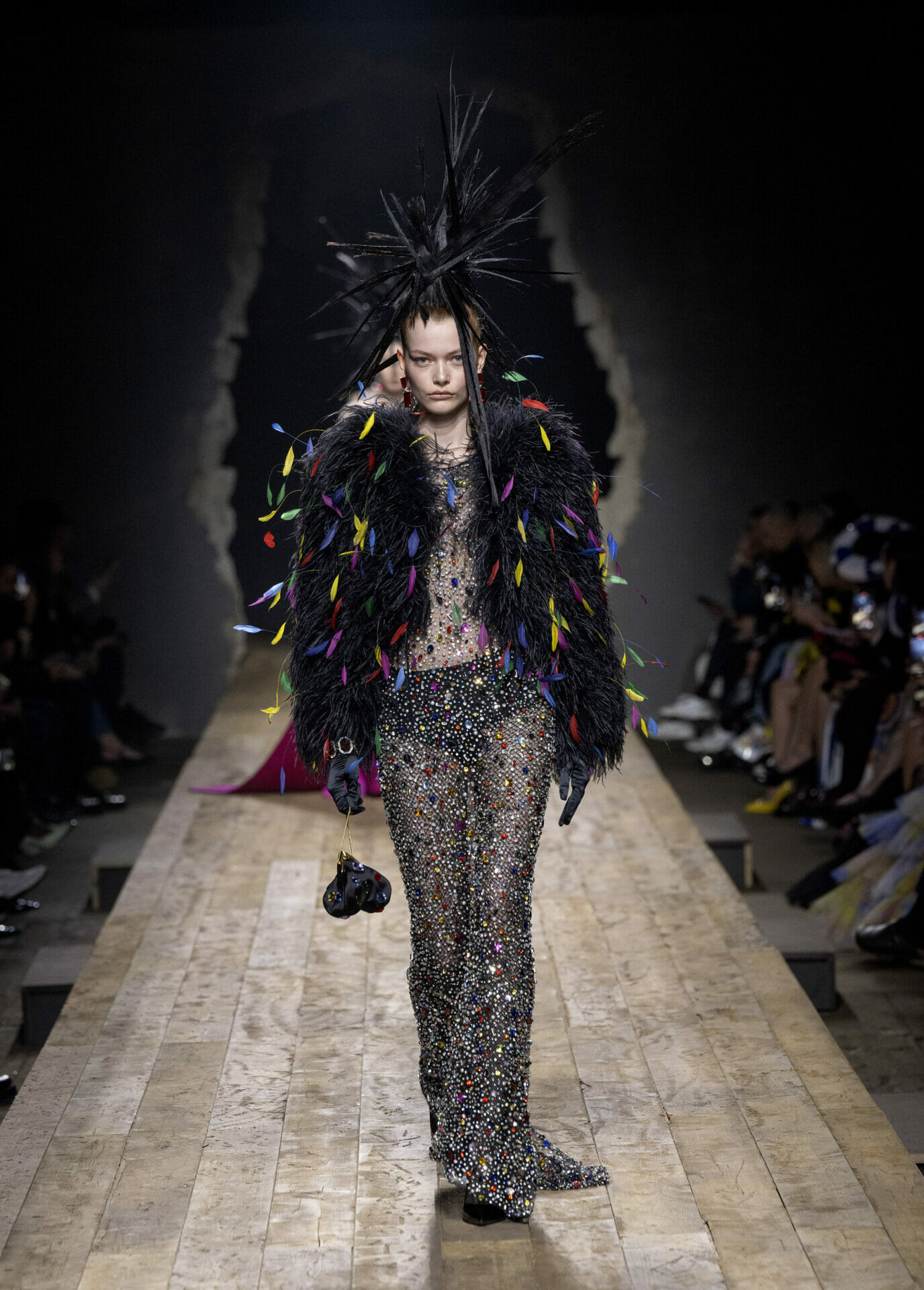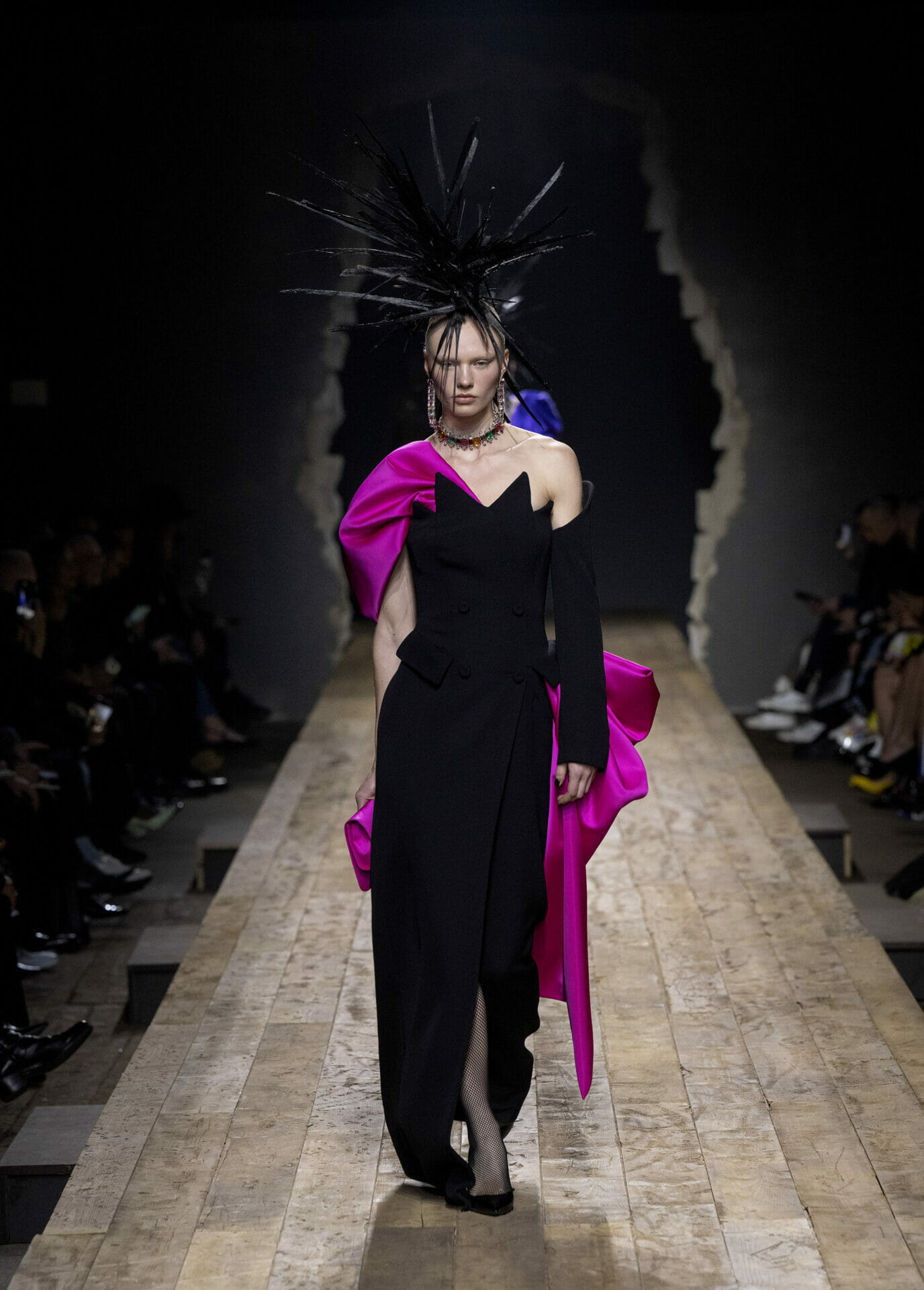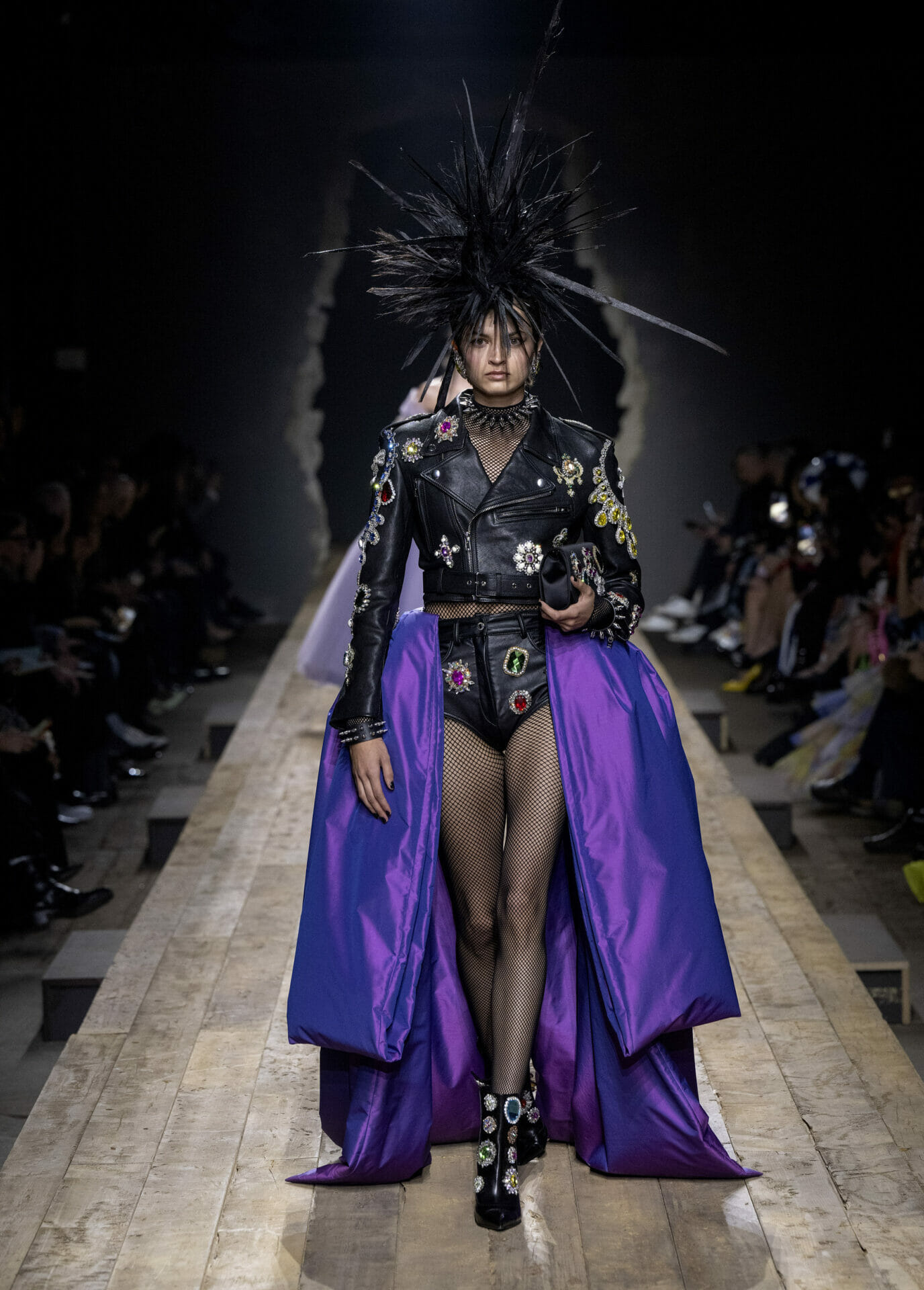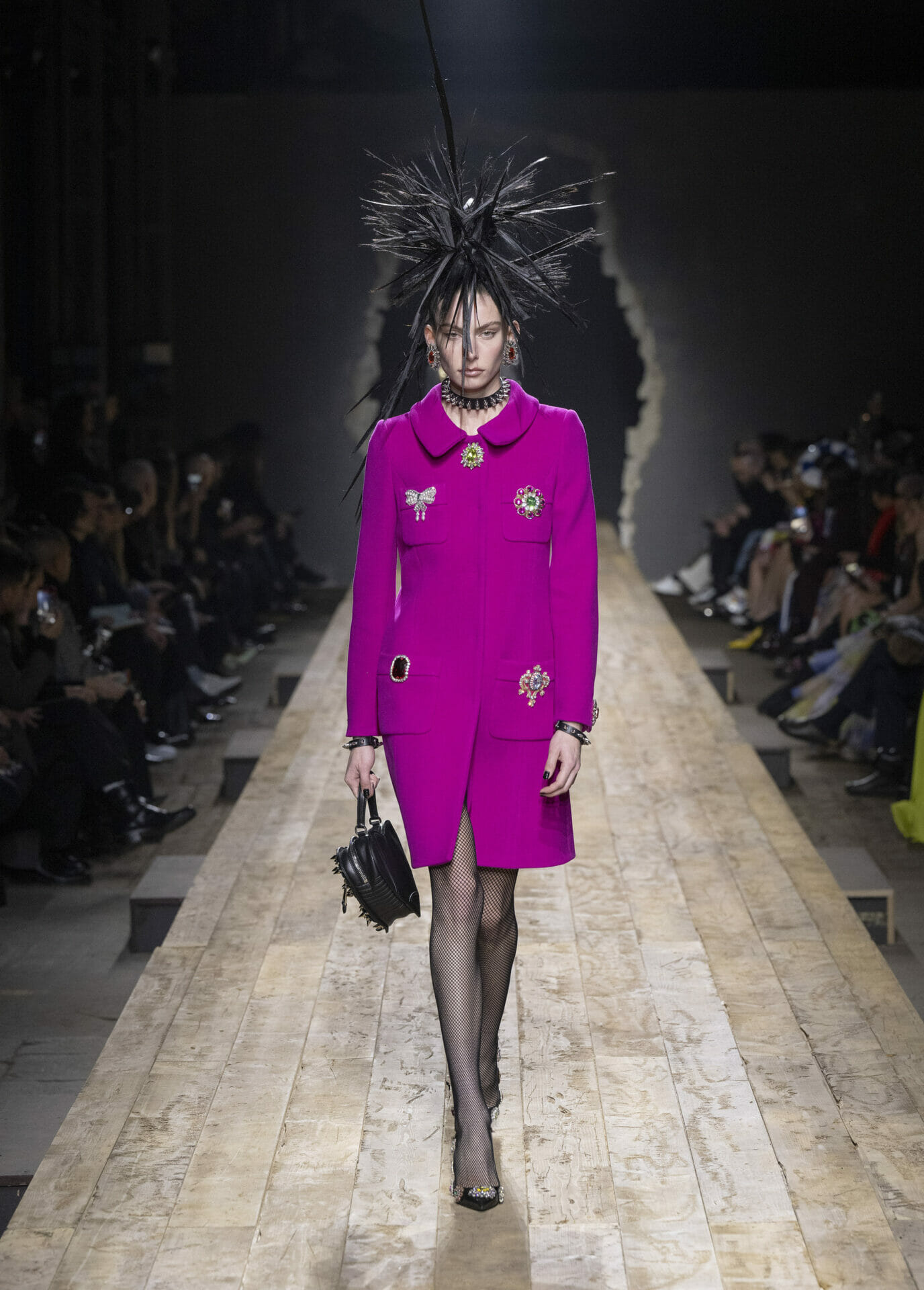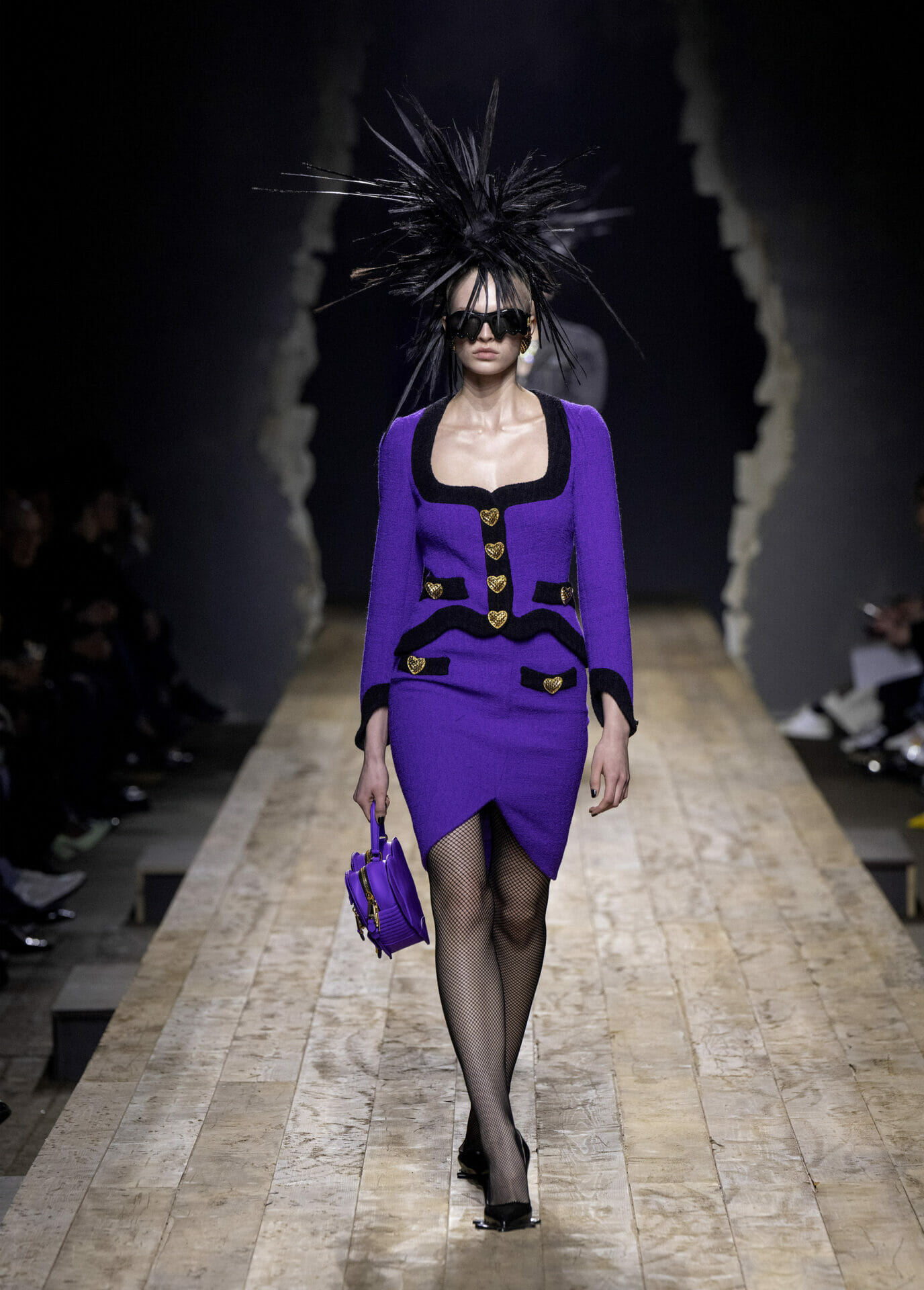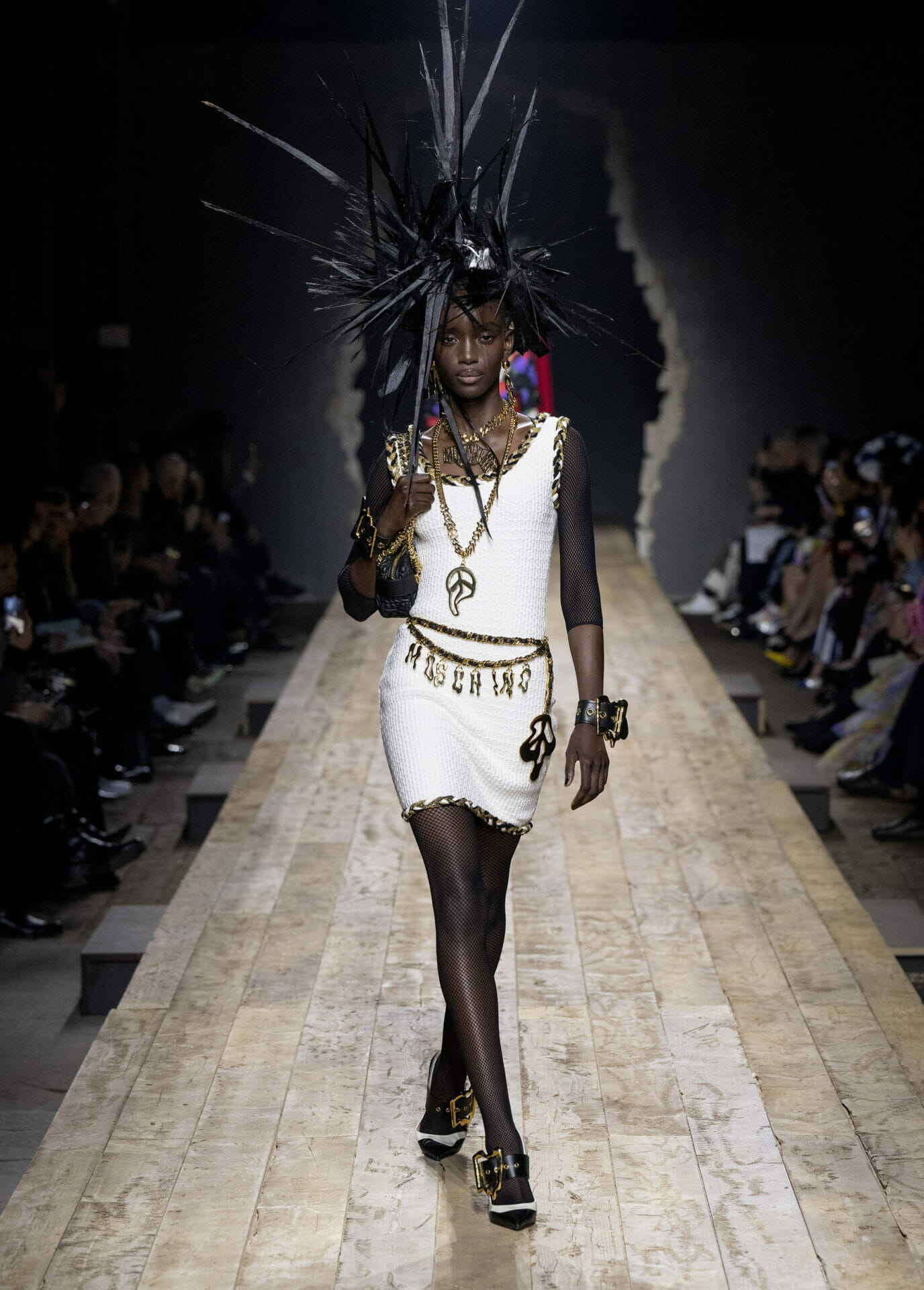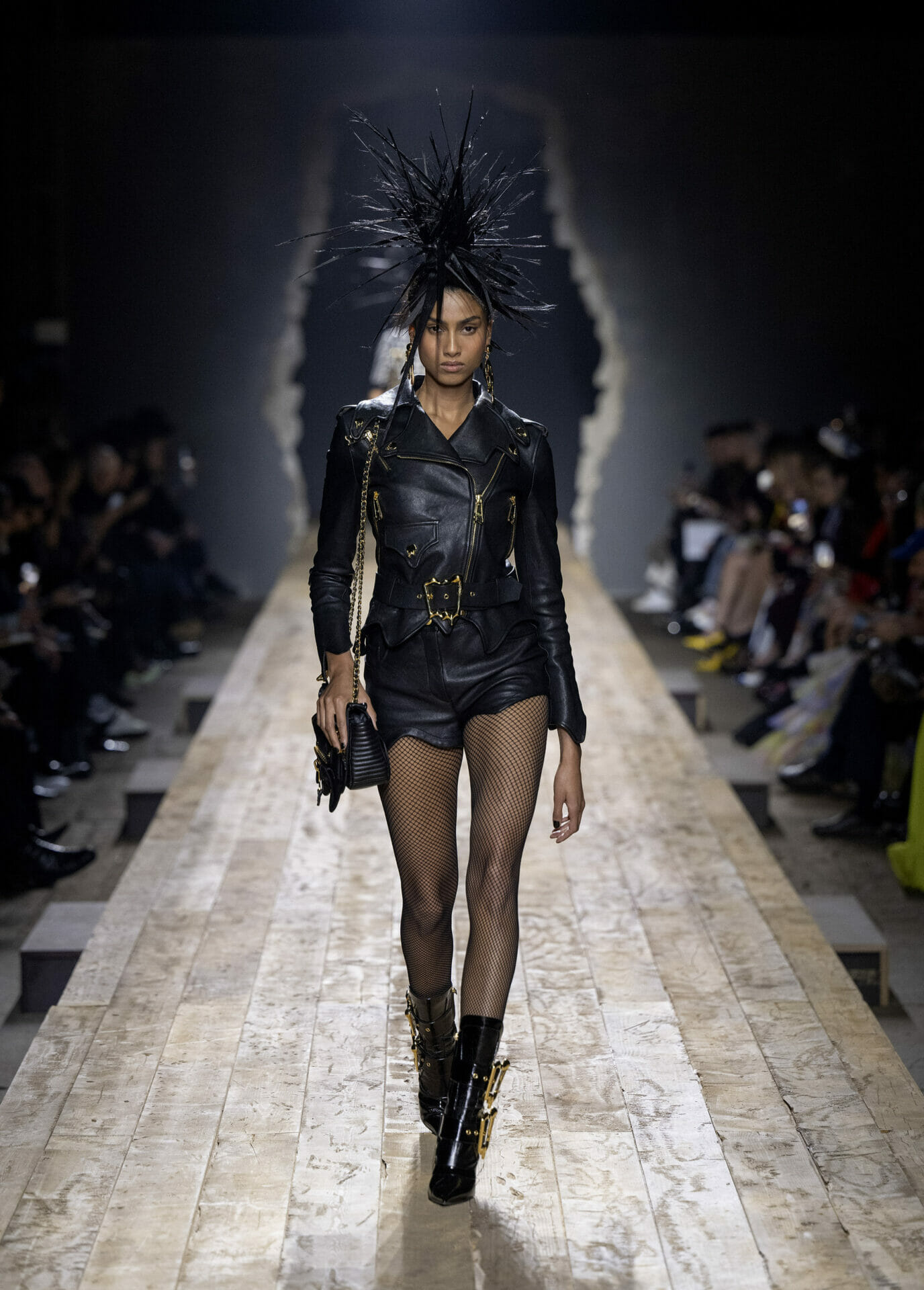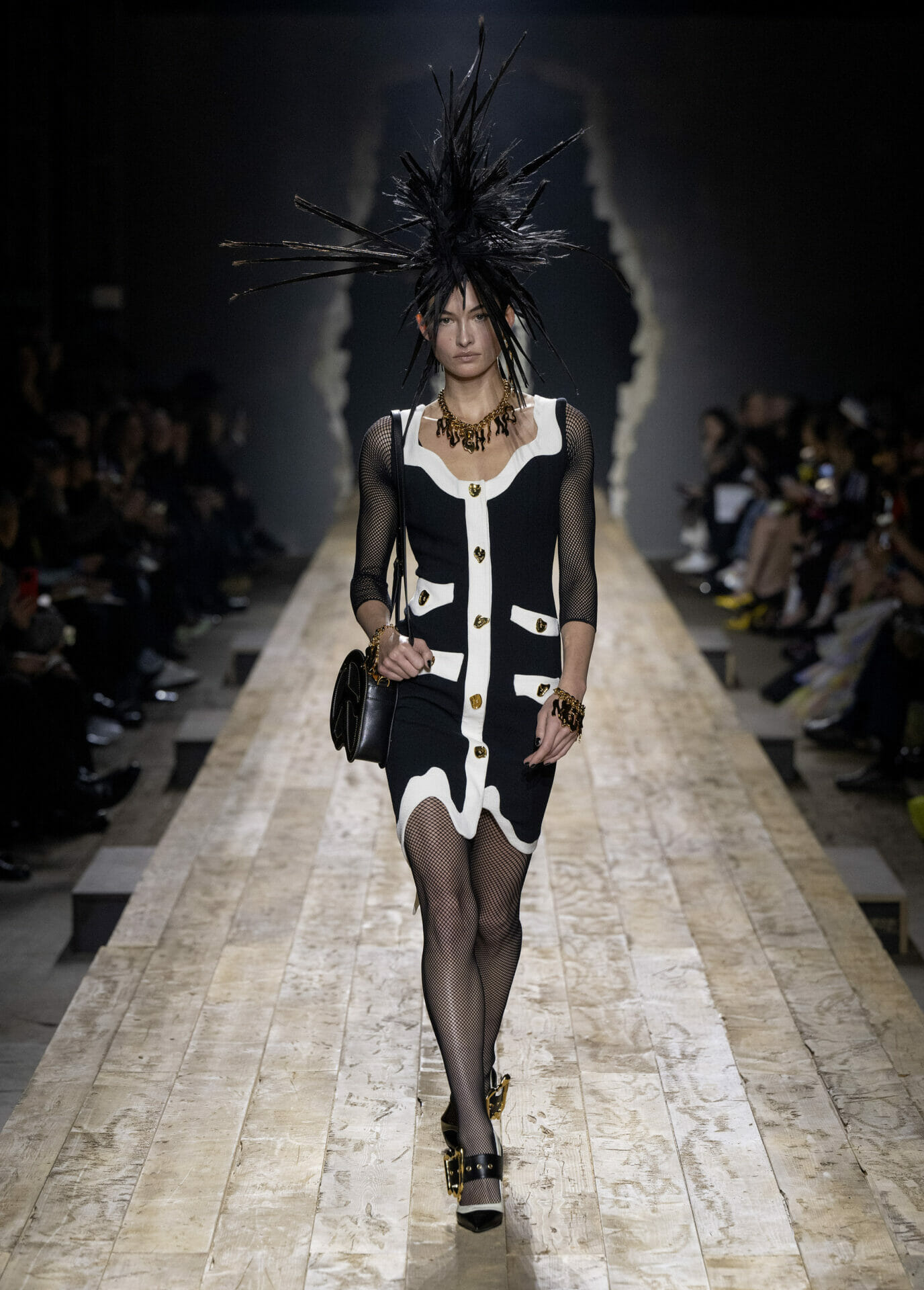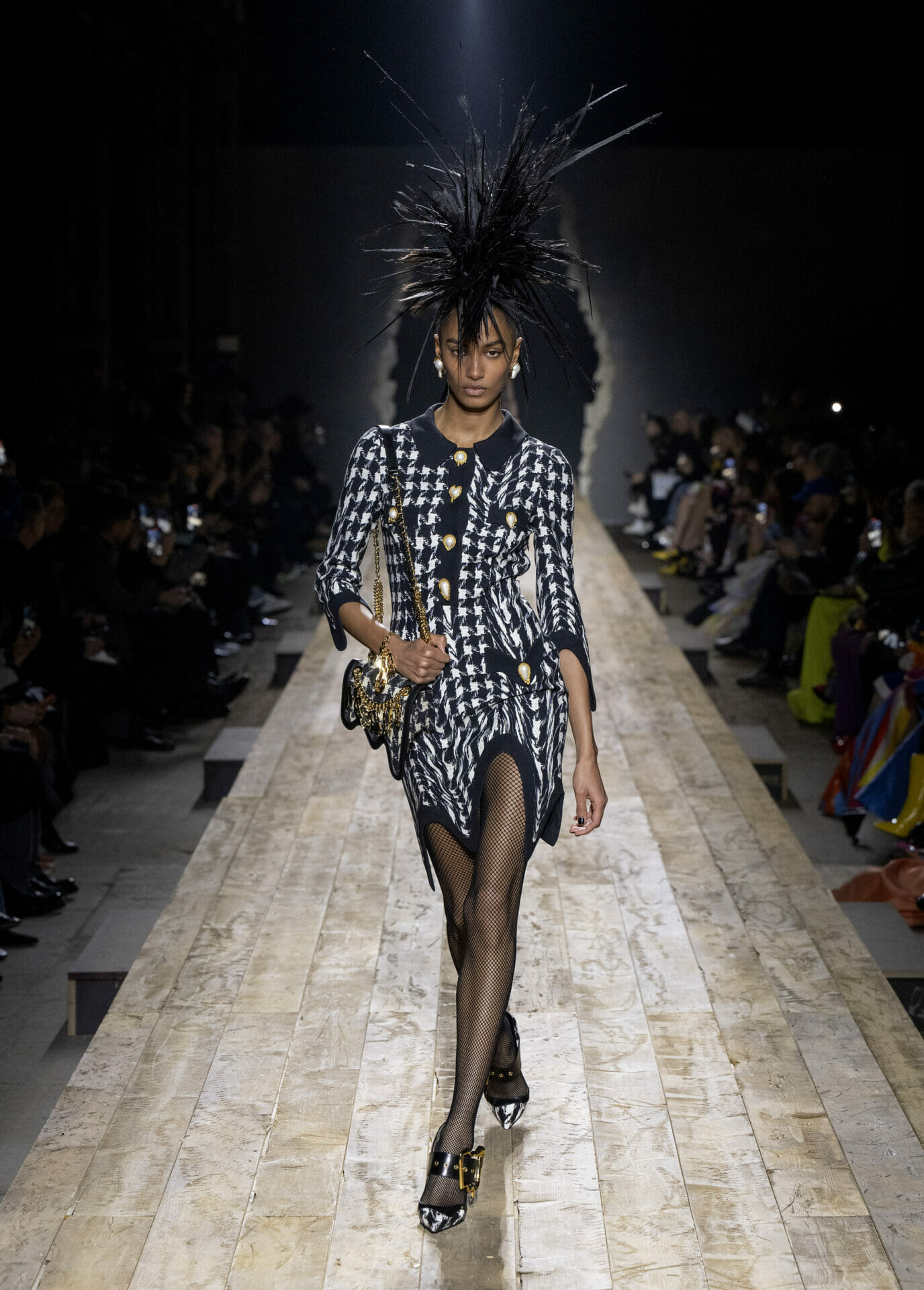 READ MORE: MILAN FASHION WEEK: PRADA, MAX MARA, ETRO, FERRETTI AND FENDI.