The only warm places to go to in Milan at the moment are…fashion shows of course. We believe there were a few that deserve the spotlight and they've been living in our coffee-injected minds since we saw their collections. While Max Mara and Prada were no doubt highlights of Milan fashion week till today, you've also probably heard of Ferretti's seductive romanticism and Etro's 'radical' collection as the house describes it, but whether these collections are to be remembered or not, we let you decide despite your coffee consumption😉
1- At the Prada show, Lilies glided down the columns at the location.
Prada's FW23 collection is called 'Taking Care'. Despite the fact that some color blocked looks looked like pills from the Prada pharmacy which visited Dubai not so long time ago, taking care meant cocooning this time, volumes re-shaping classic tailored outerwear and inspired by the male wardrobe. Flowers, token of affection, are evocative of the craft of fashion, another gesture of care.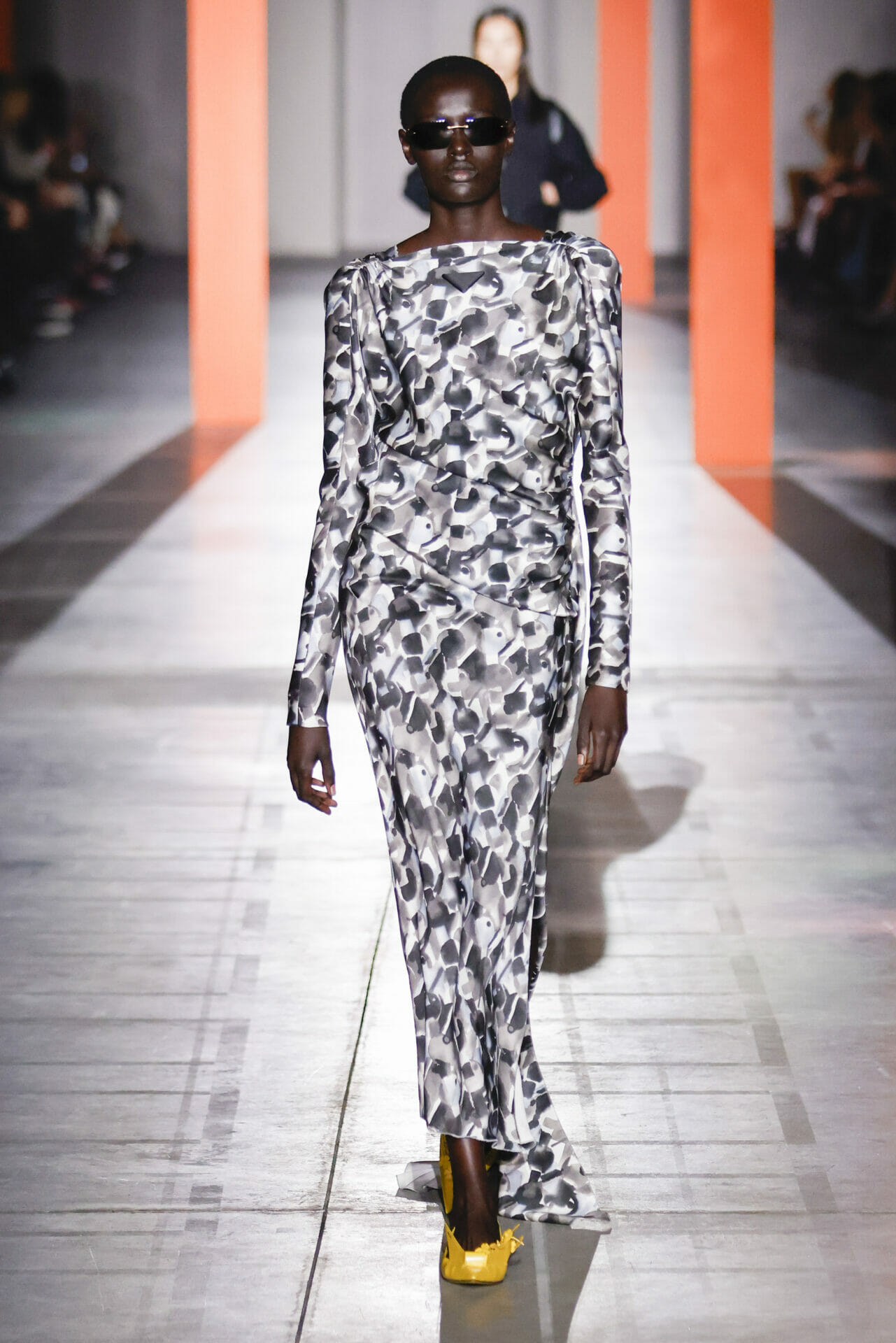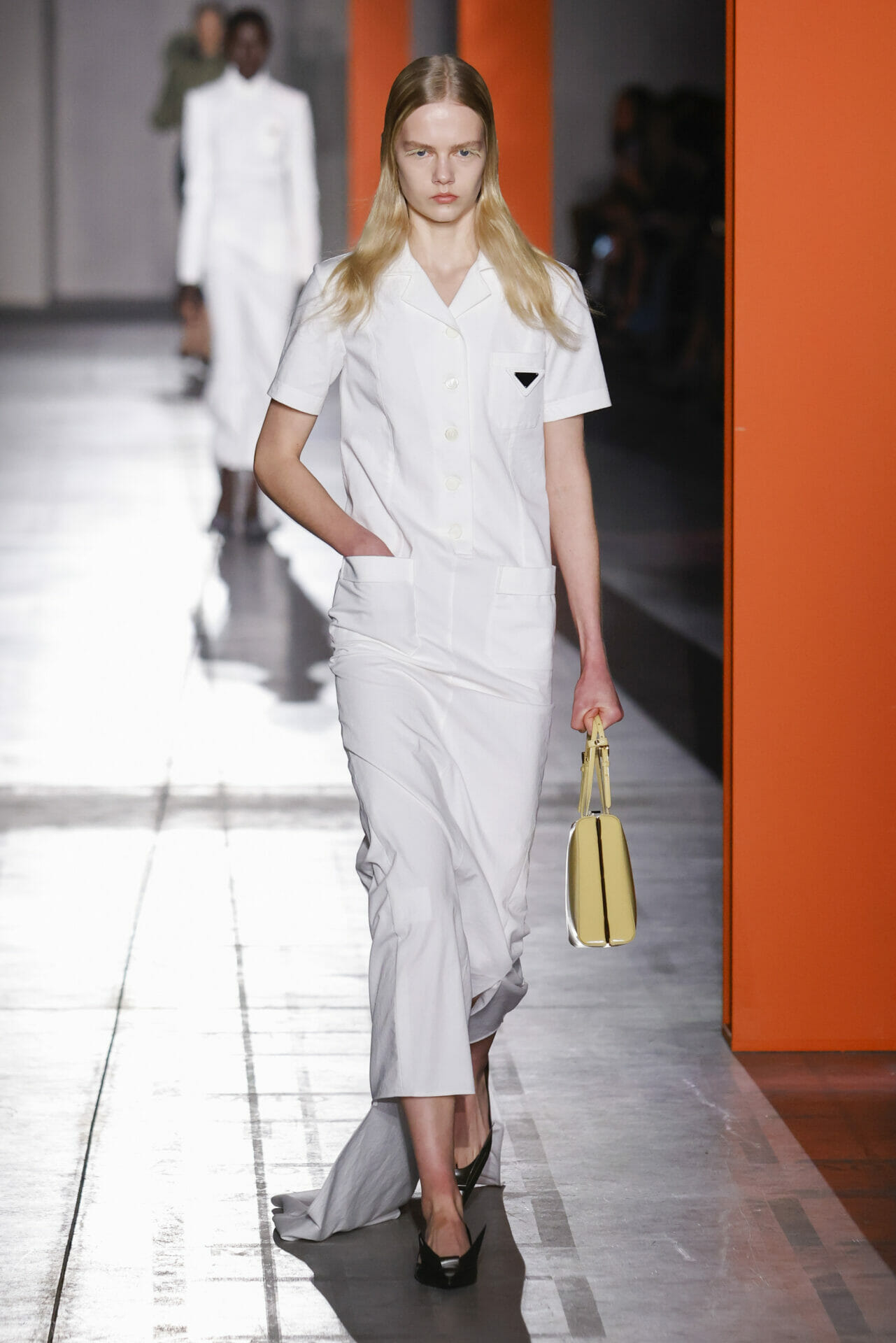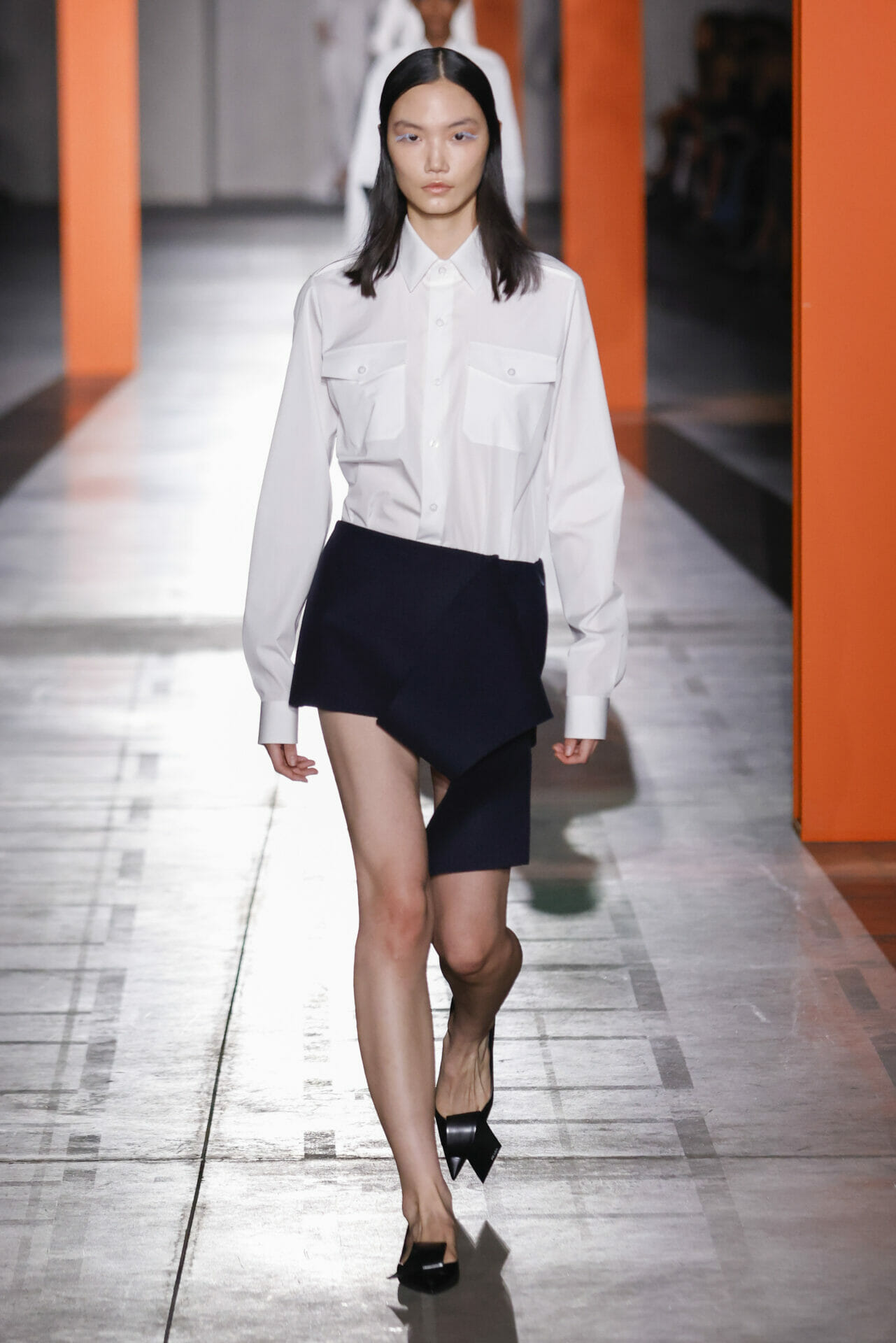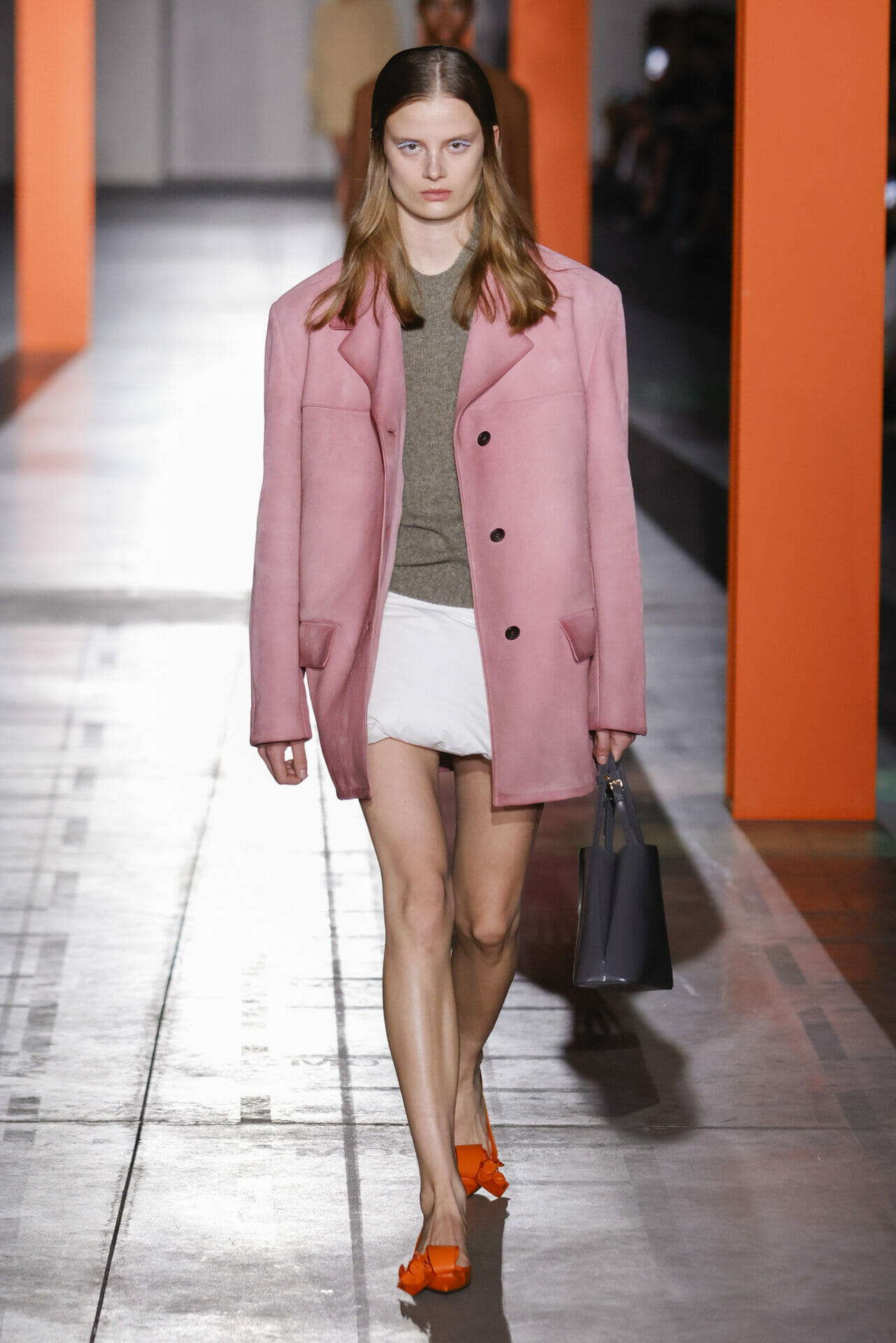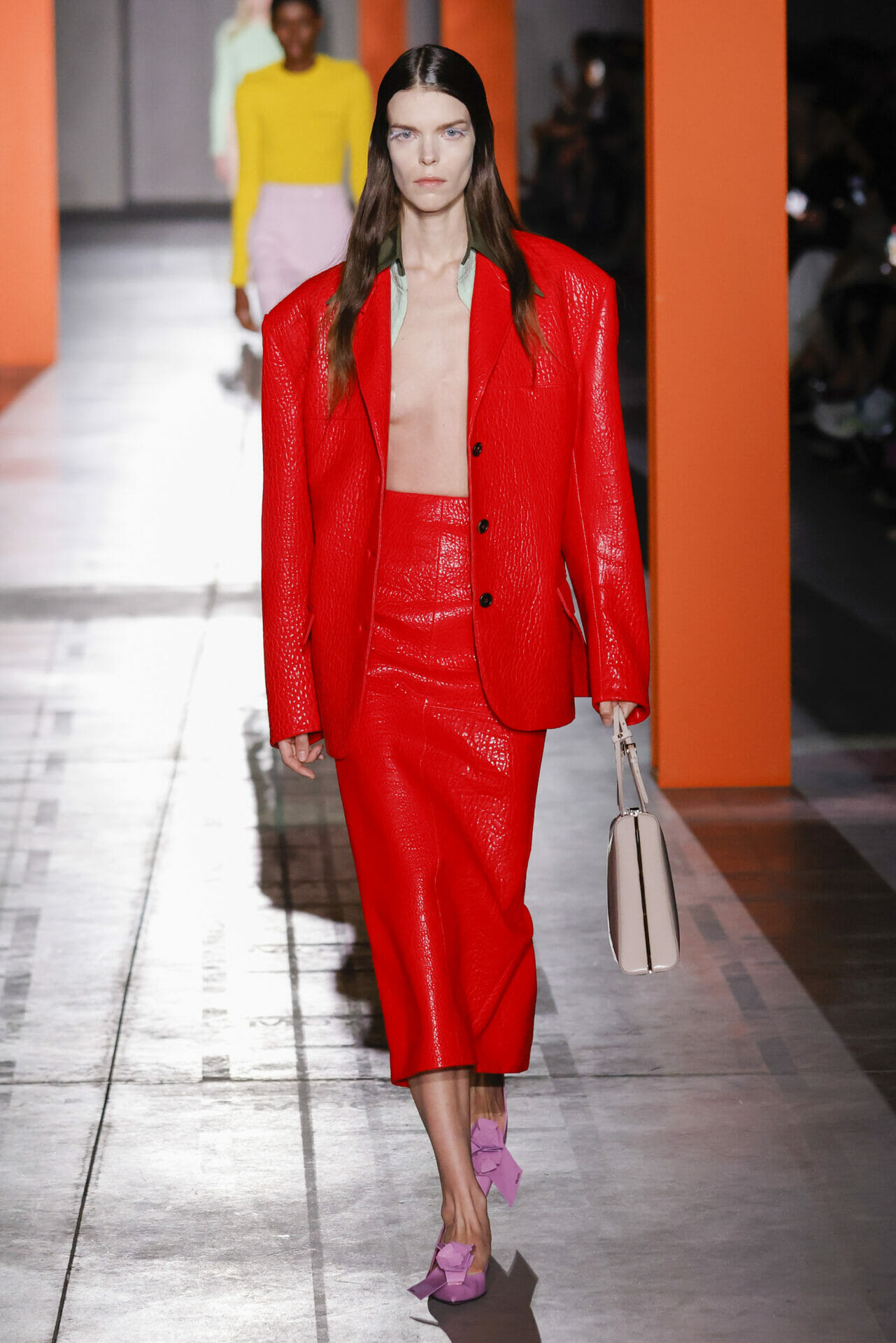 2- Ian Griffiths gives us a modern lesson in 18th century dressing.
Fashion in the age of reason, inspired by the 18th century. Max Mara travelled back in time to the age of Emilie du Chatelet and brought back rich brocade fabrics, side hoops, bustier and chemises to recreate with a 'Newtonian' precision as the brand describes. Key pieces and cuts from the show? A fishtail parka in camel colour that reverses to an opulent damask and the 'Watteau' back, a characteristic of court dresses which is grafted onto a military great court and a snappy cocktail dress.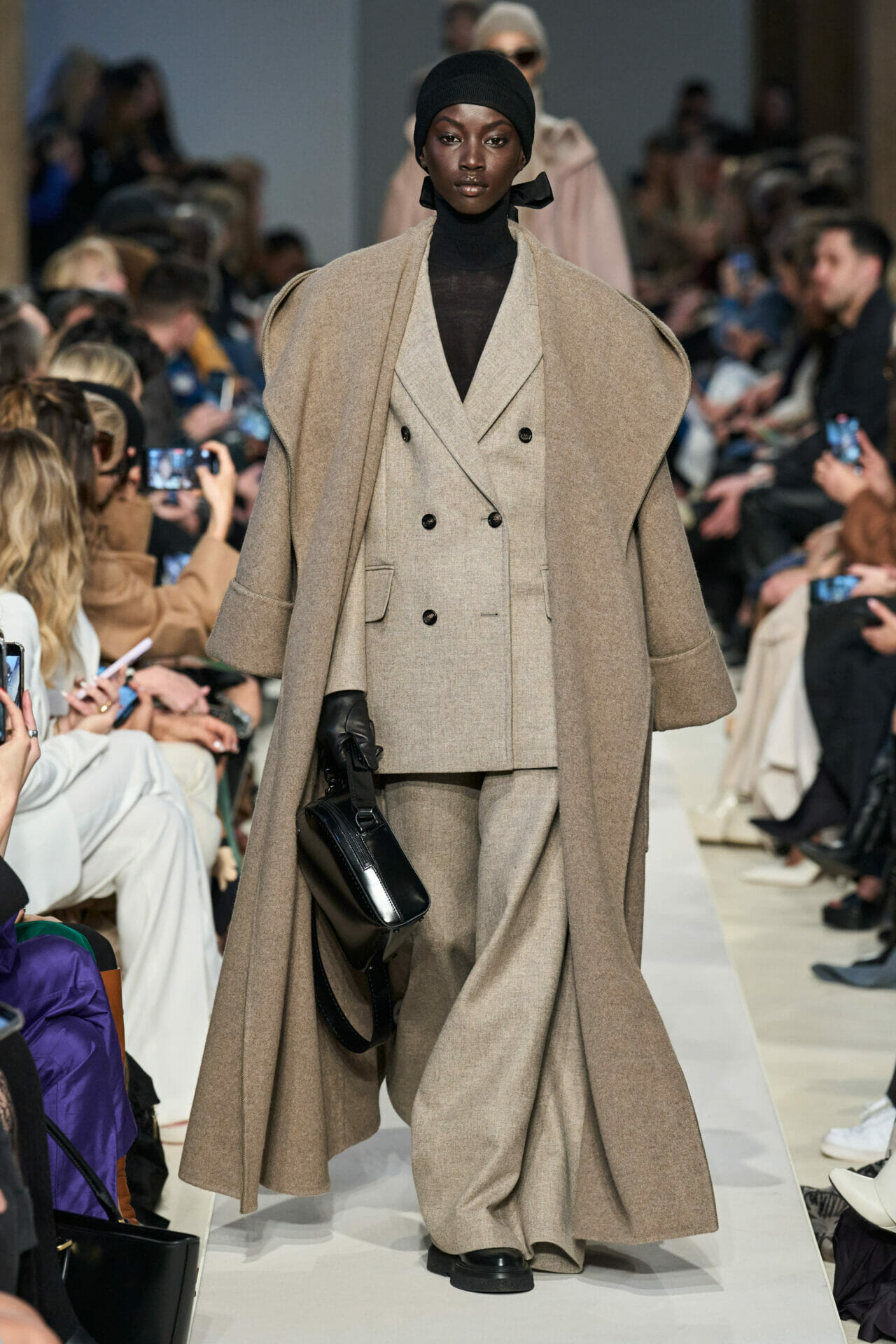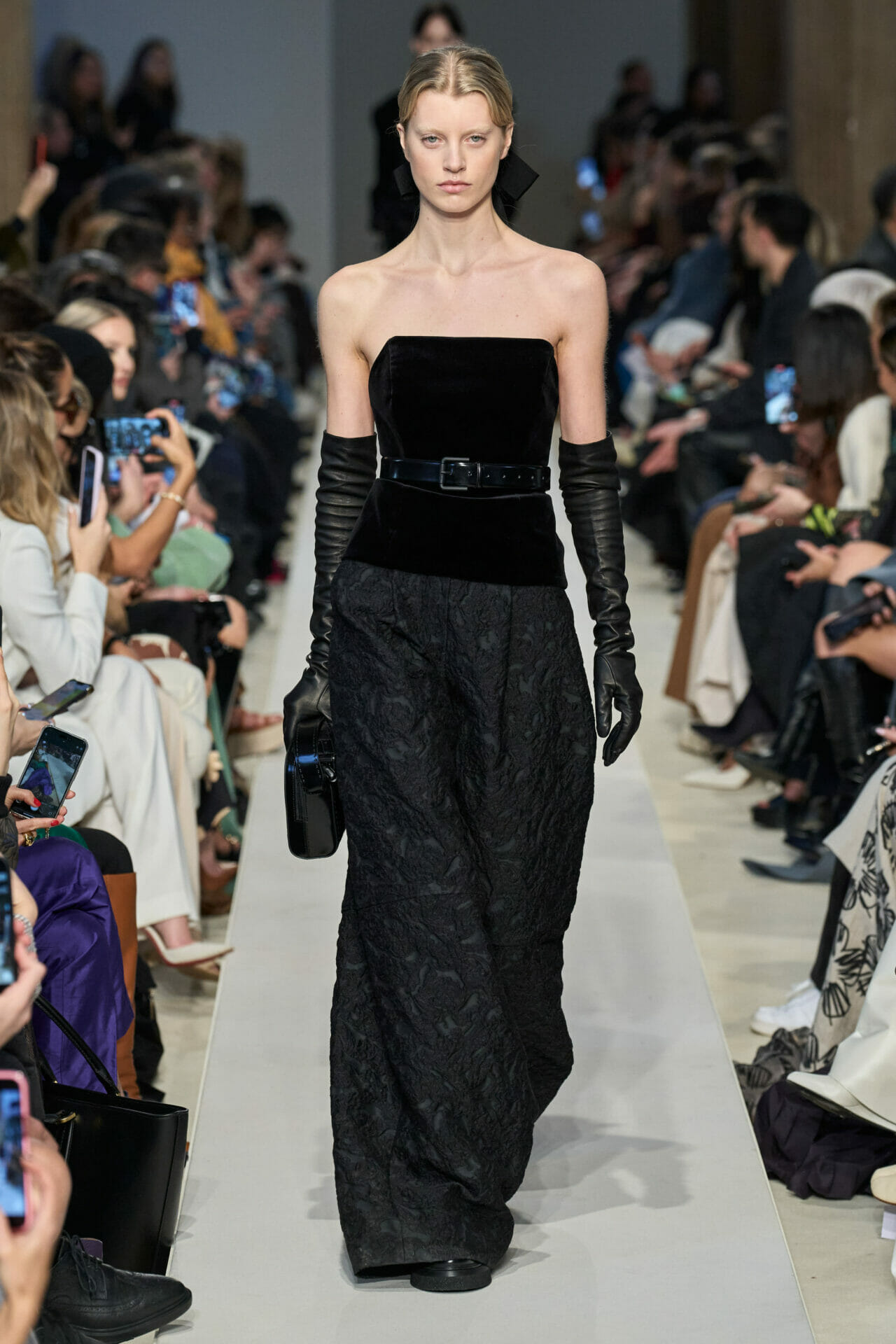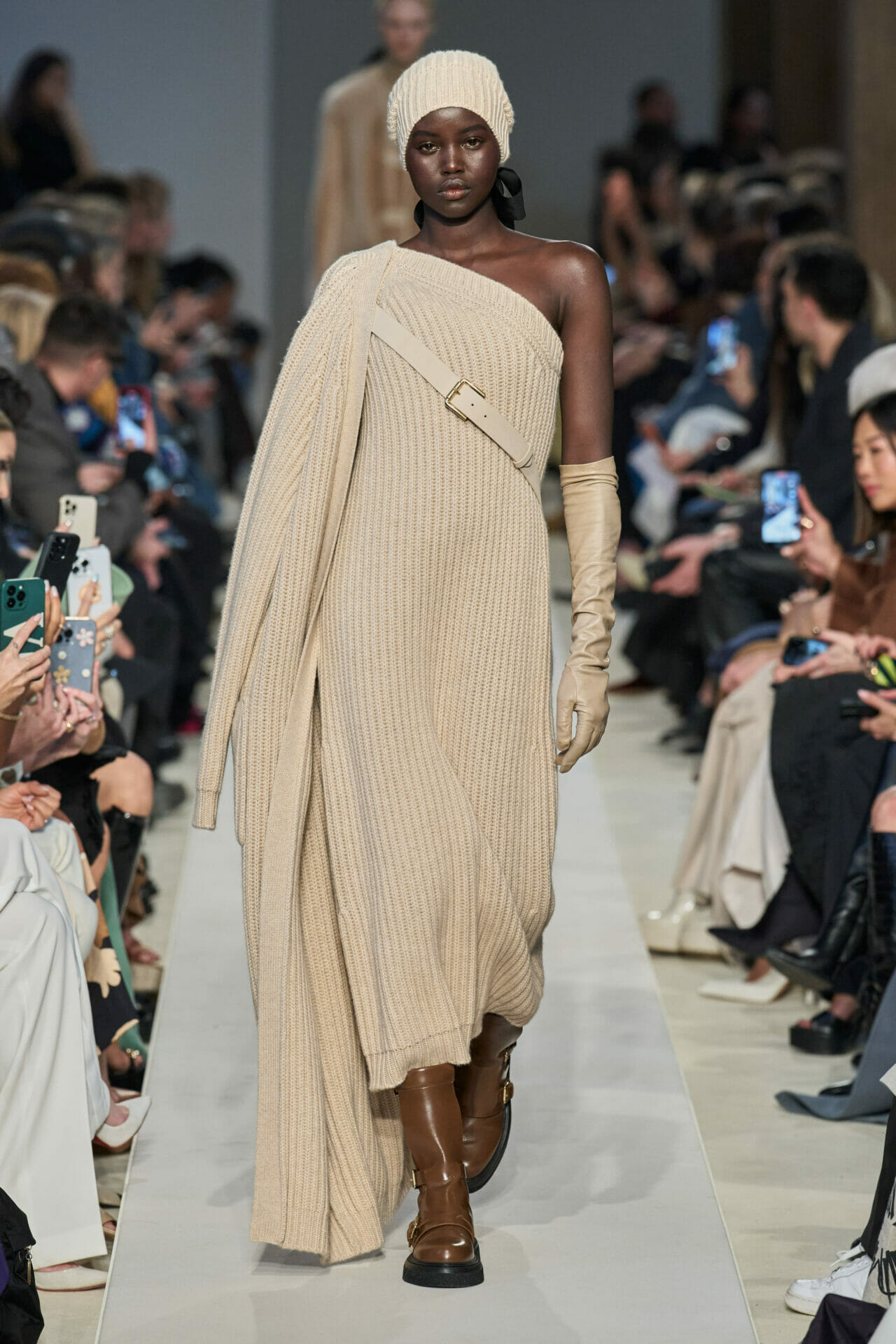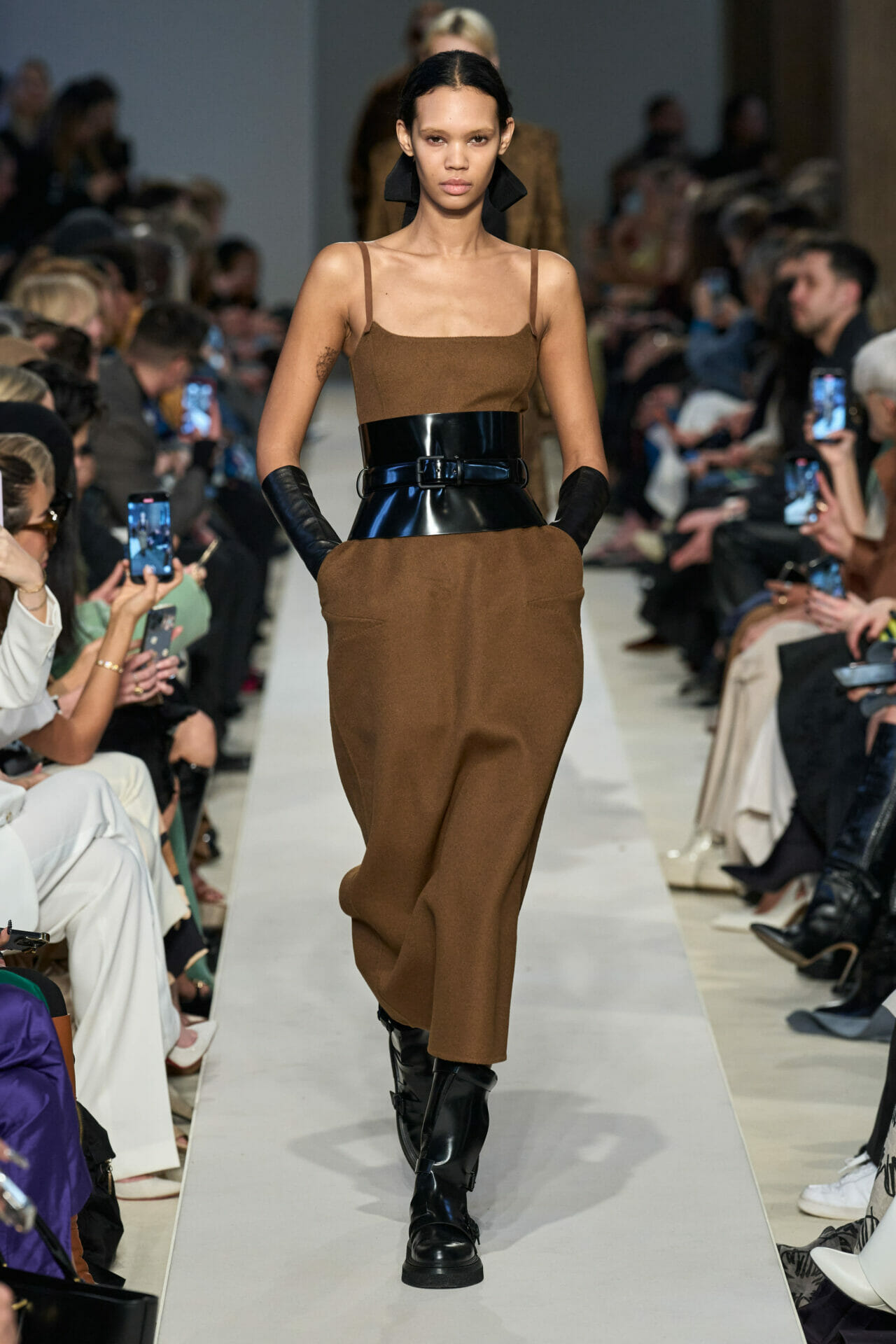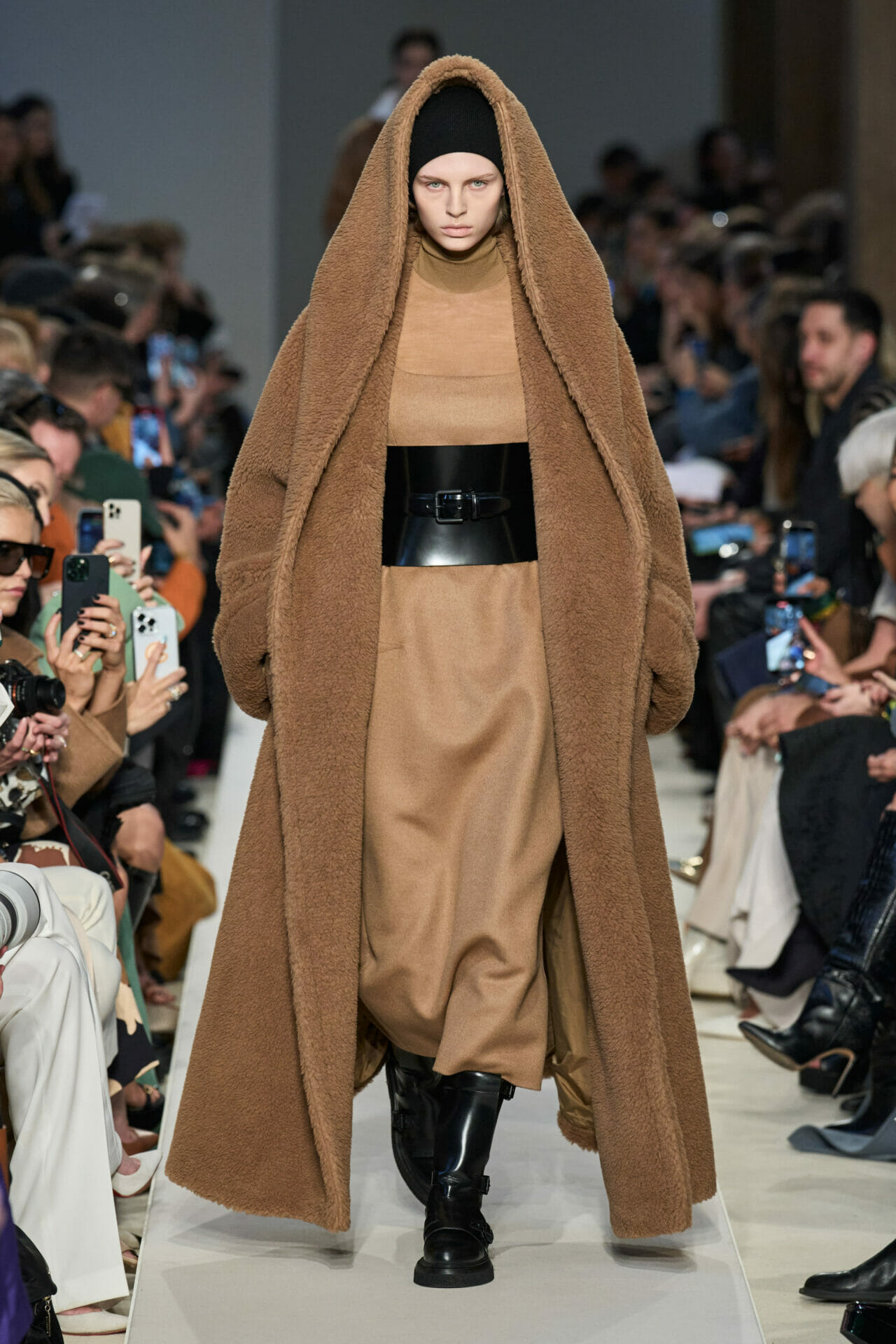 3- Etro's show location was an historic palazzo turned into a construction site.
The location was wrapped or ready to be unwrapped. Why? To Marco De Fincenzo, delving into the history of a brand is an archeological undertaking, the more the creative director dove into Etro, the more the dialogue becomes deep. The roots of Etro are in fabrics and prints of course: Tartans, Cravatteria motifs and of course Paisley. Long dresses are paired with chunky knits and androgynous trousers and vests are matched with Silk blouses.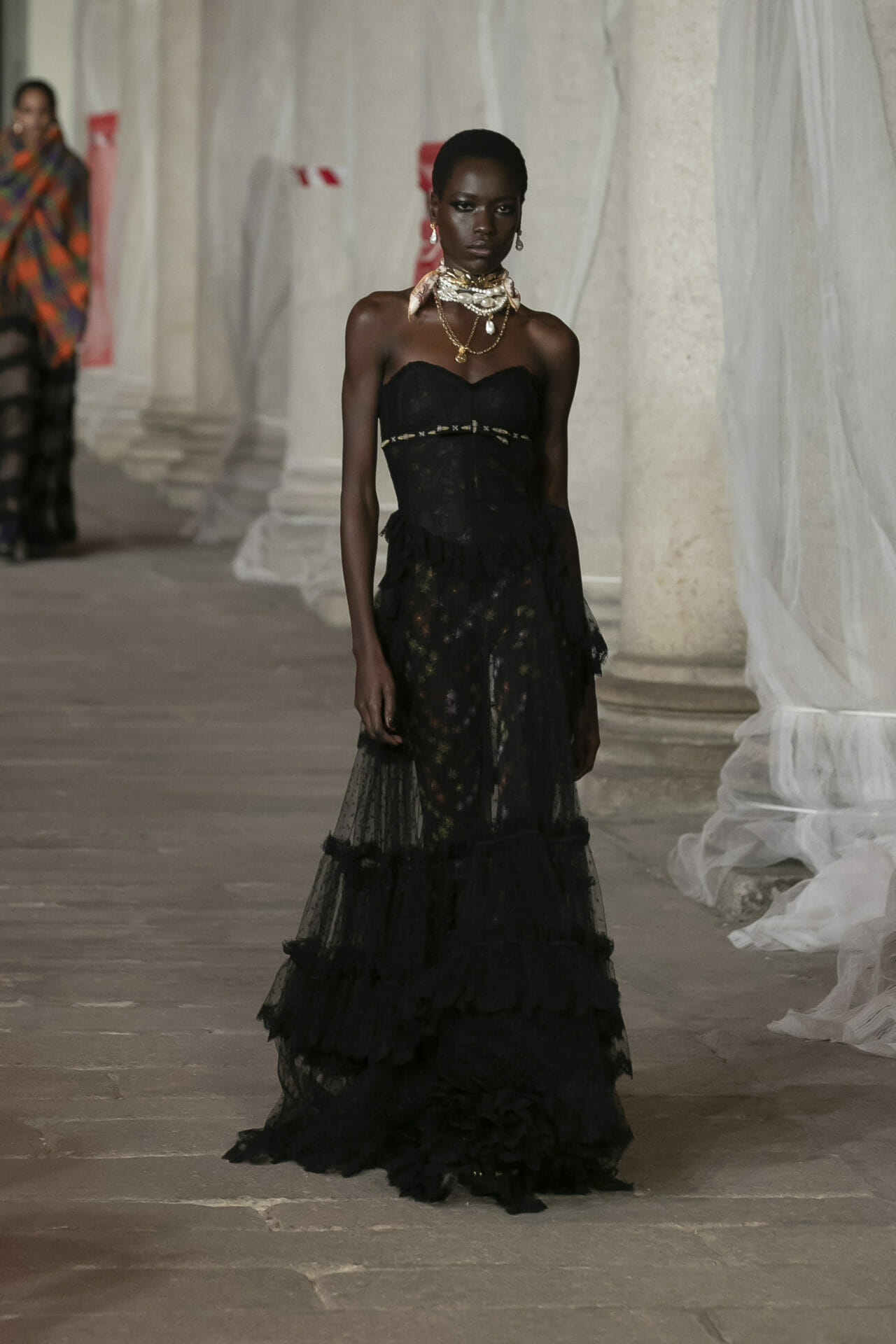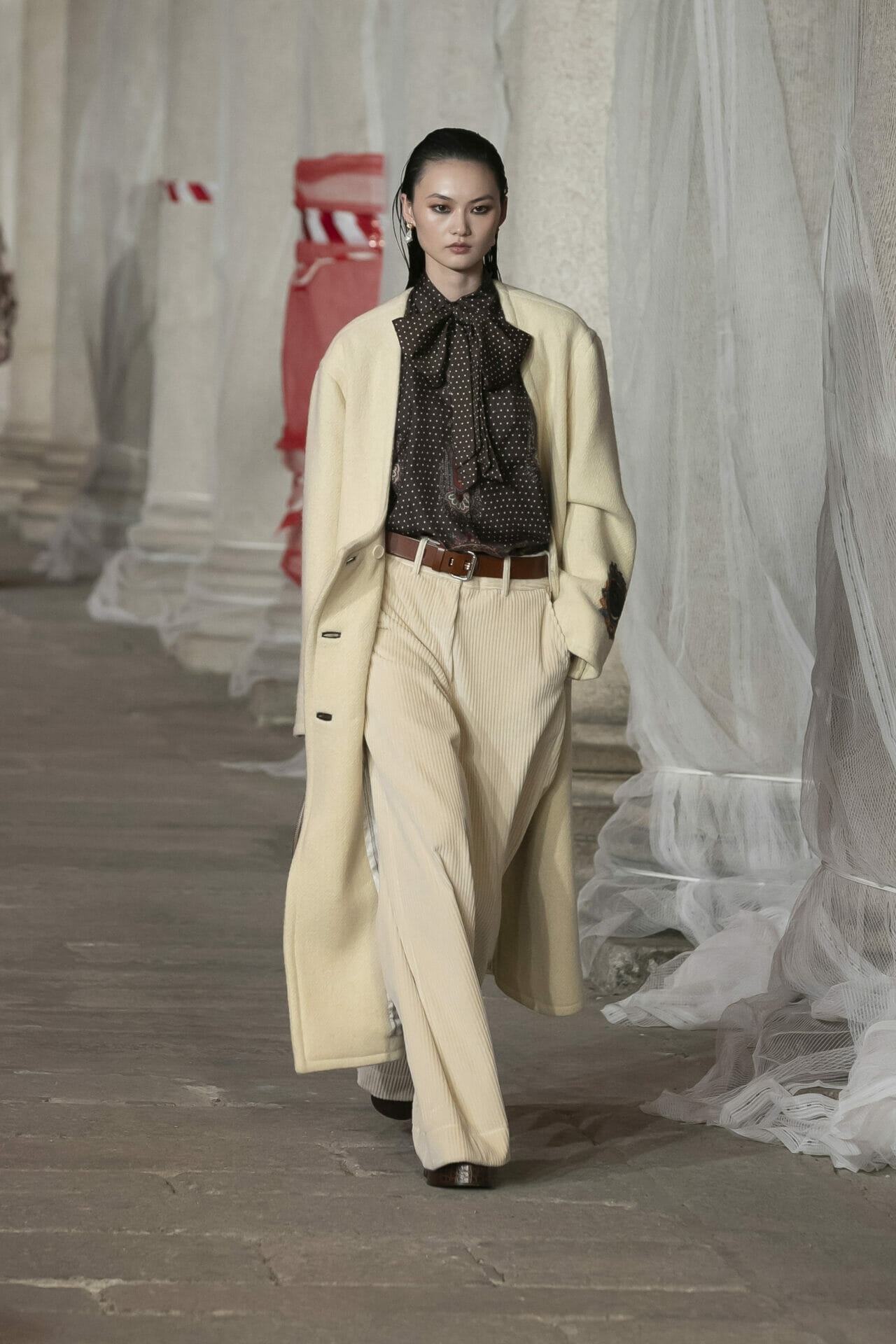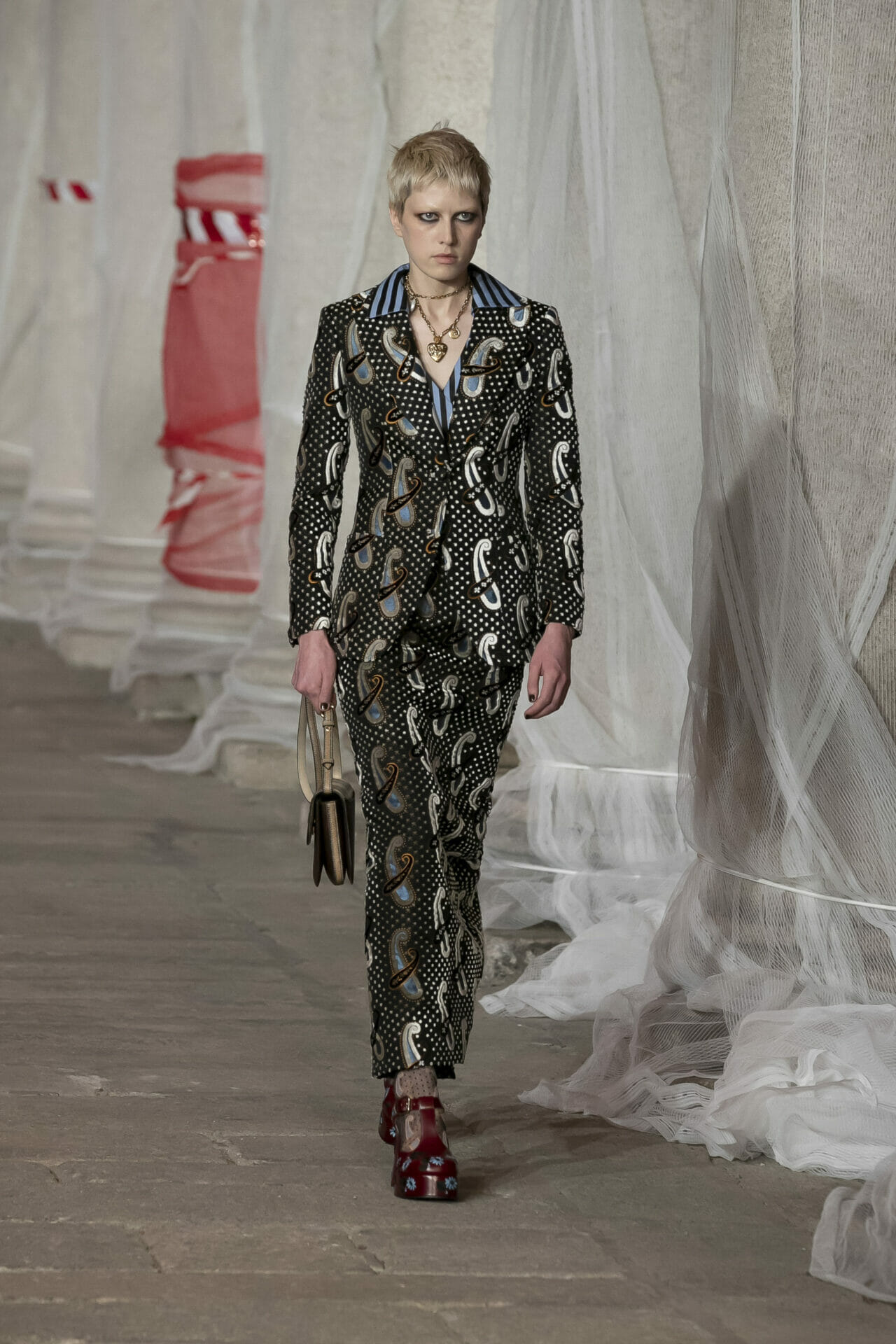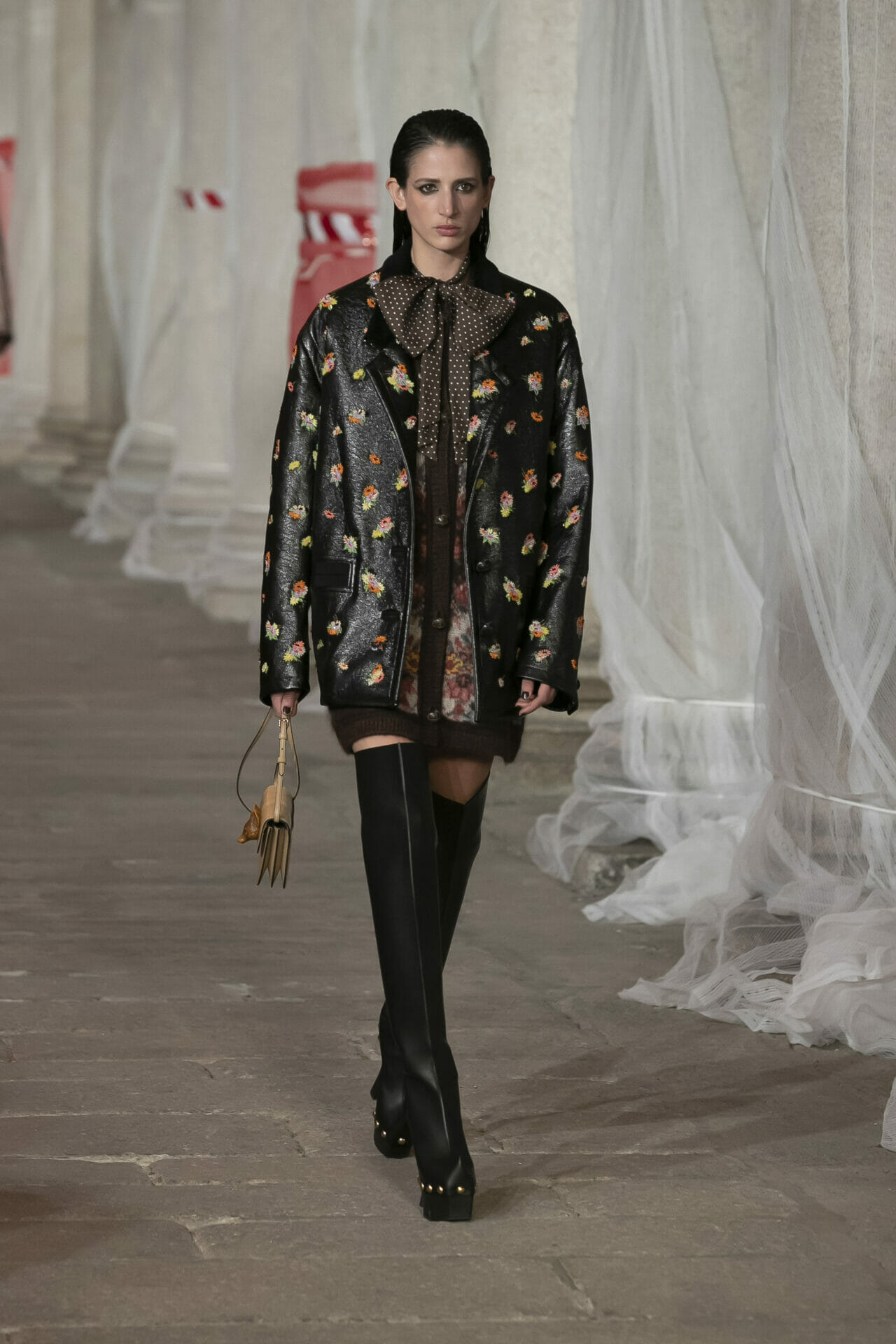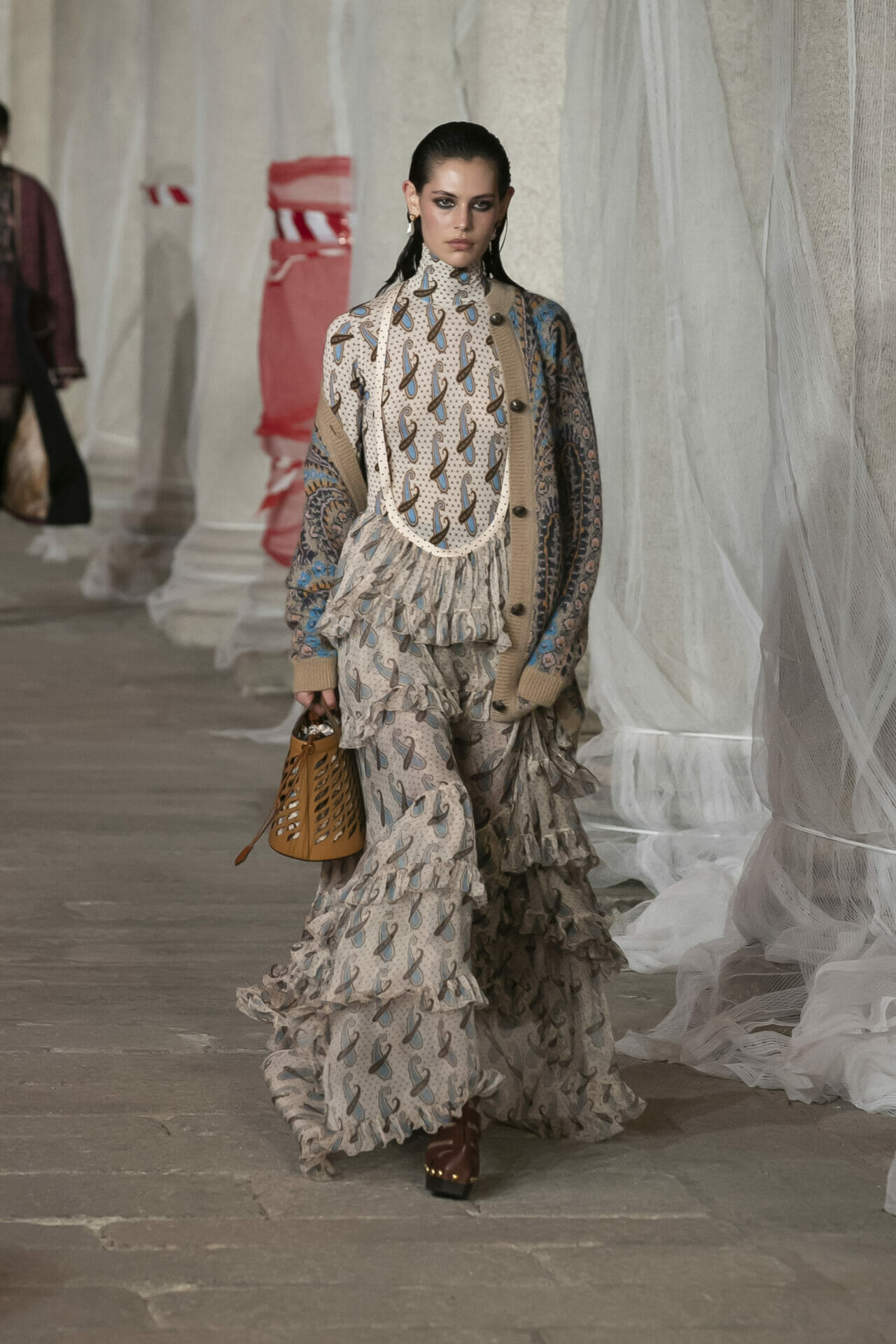 4- Alberta Ferretti's work arises from the complexity of female psychology. (well, good luck with that Alberta!)
It's a never ending conversation for Ferretti to evolve the codes and nuances of a deeply personal style, one that is intrinsically romantic, in the most passionate sense off term which explains the name of the FW23 collection 'After Dark Blooms'. It is a rose and carnal that condenses the romanticism and seduction of the collection.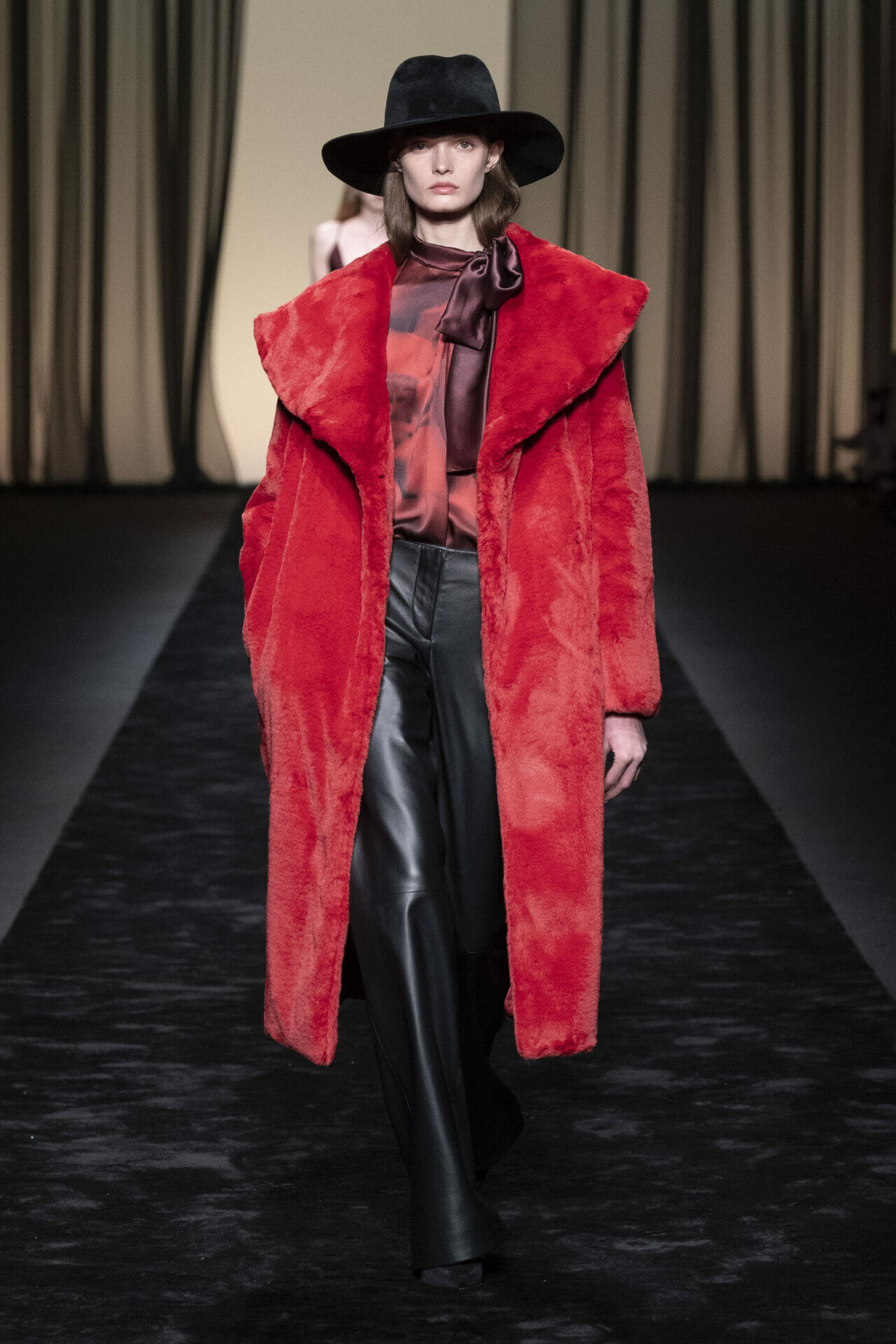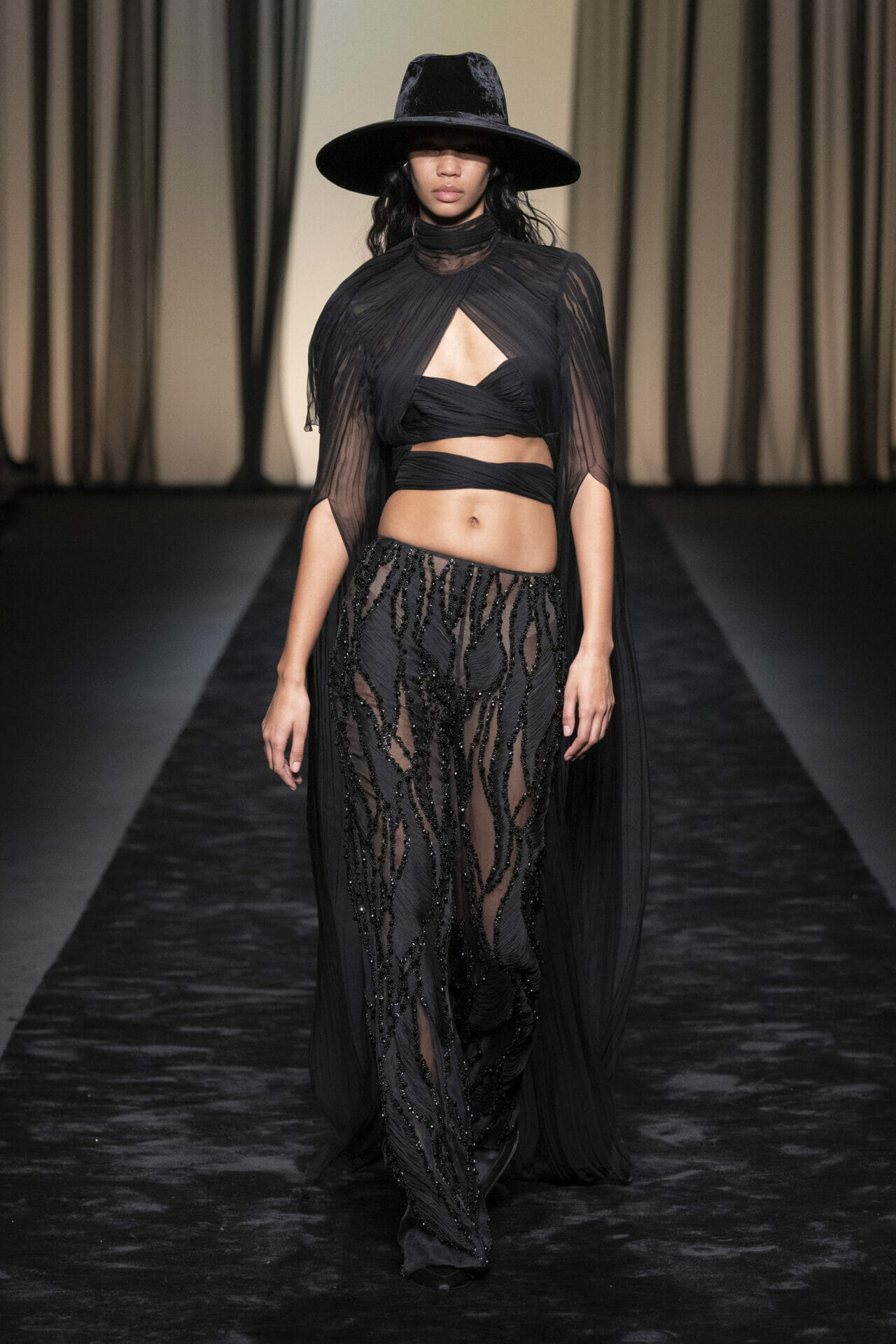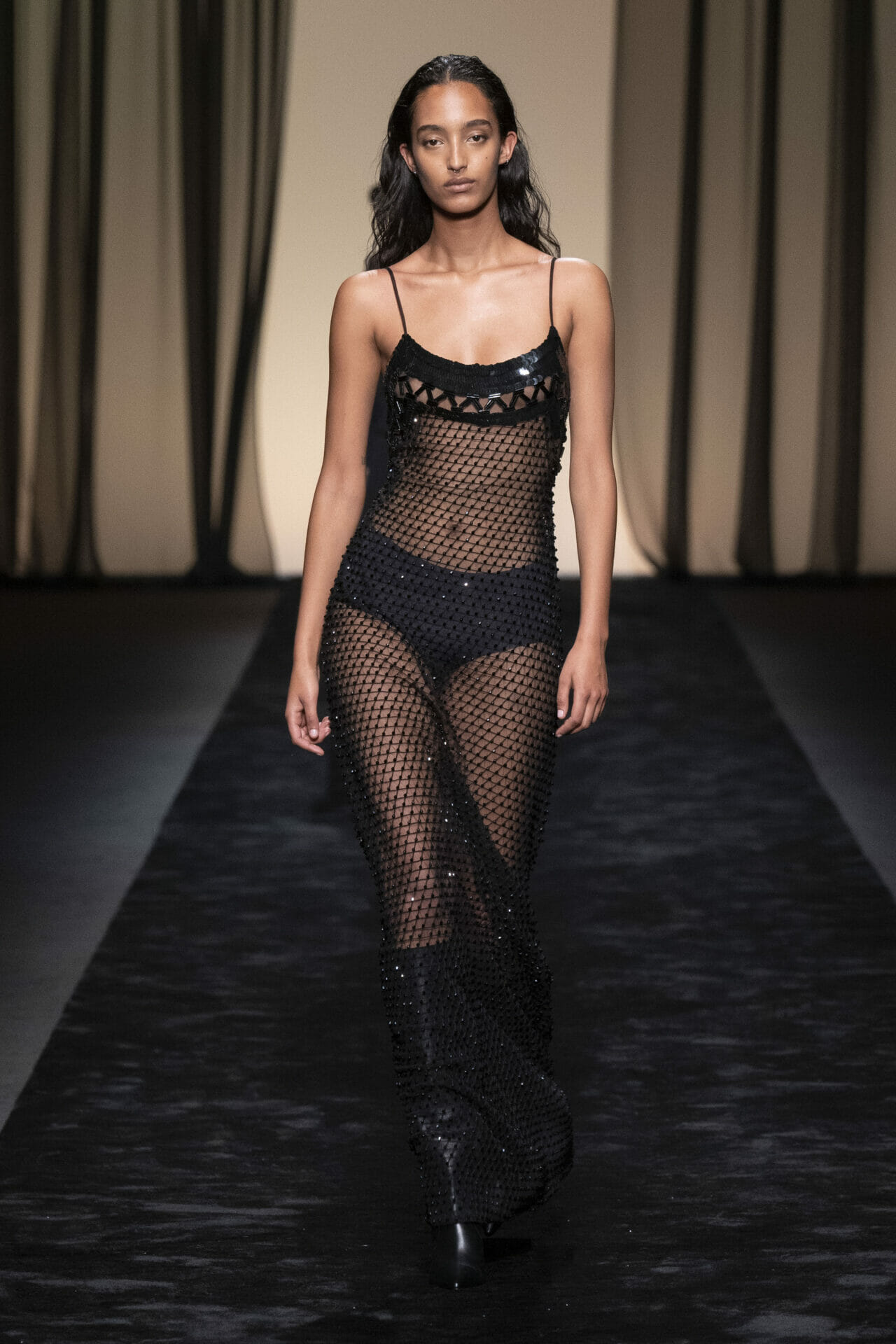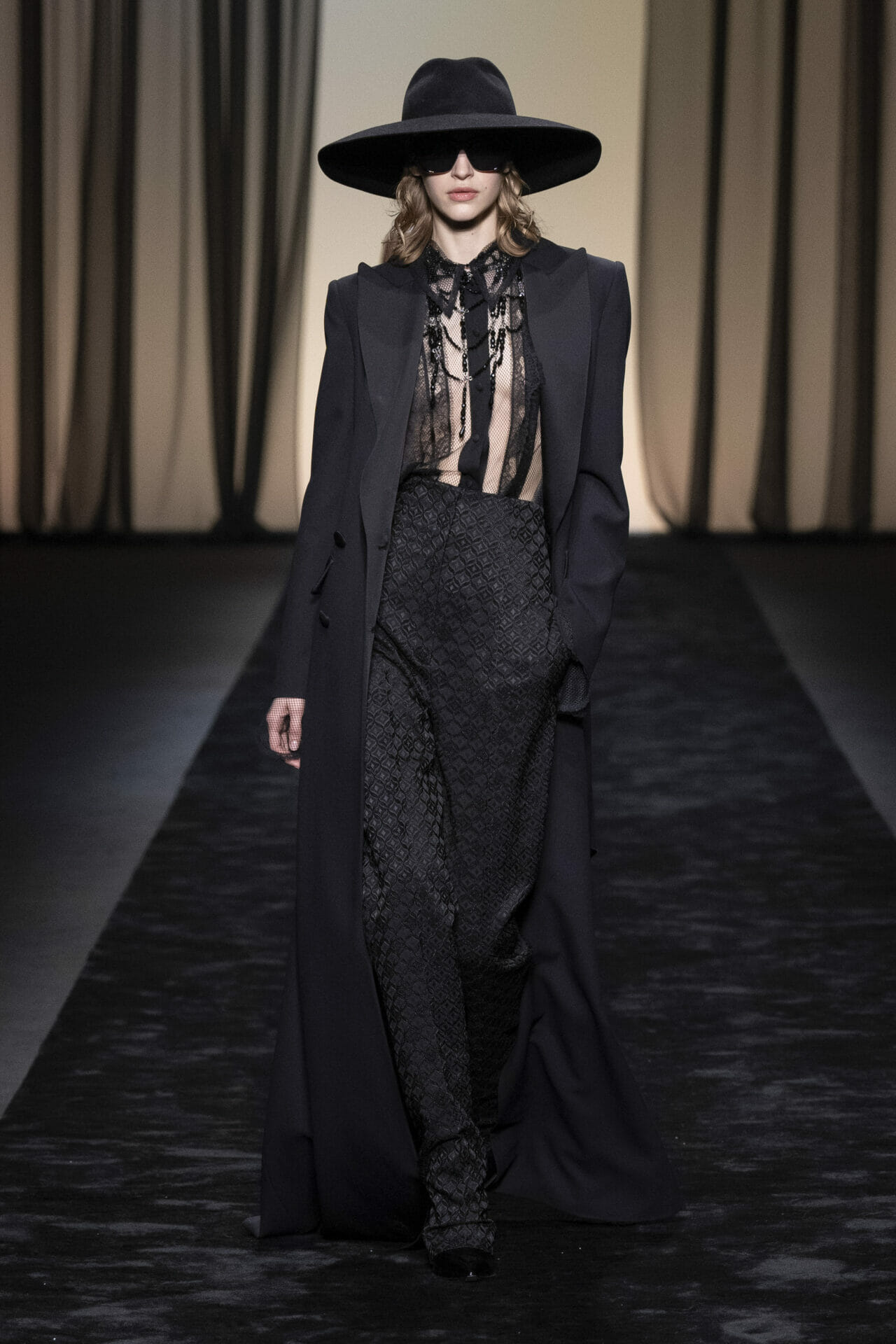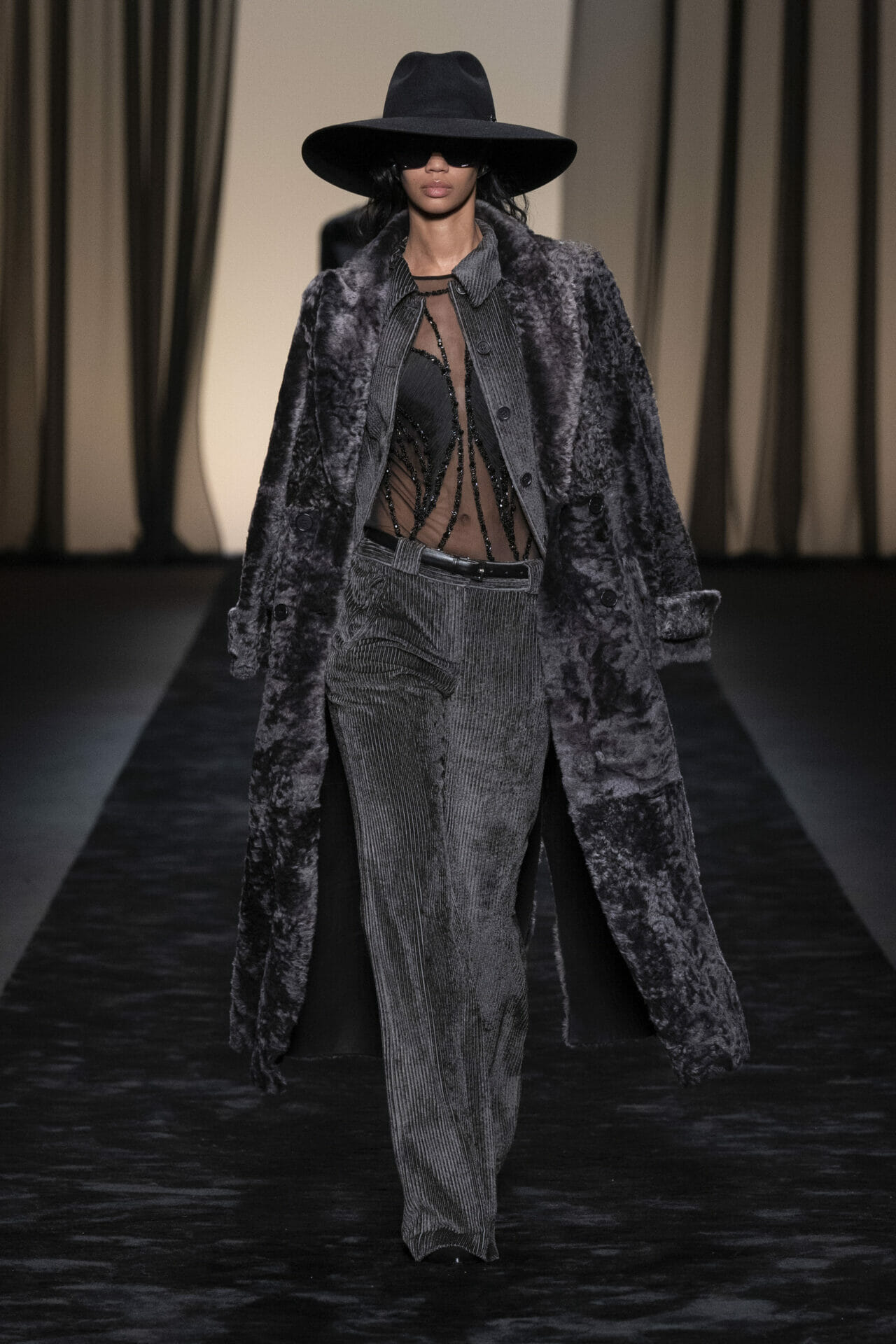 5- Kim Jones got inspired by Delfina Delettrez Fendi.
'It all started with Delfina. There's a chicness but a perversity to the way she twists Fend, which is that I love' said Kim Jones as he explores classicism and elegance for his FW23 collection at Fendi. Masculine tailoring and traditional fabrics are twisted into feminine forms, while elements of utilitarianism appear throughout: boilersuits, aprons, uniforms. Lace is lacquered and layered; flashes of fetishism appear through slips of lingerie peeking through, or thigh-high lace-up boots.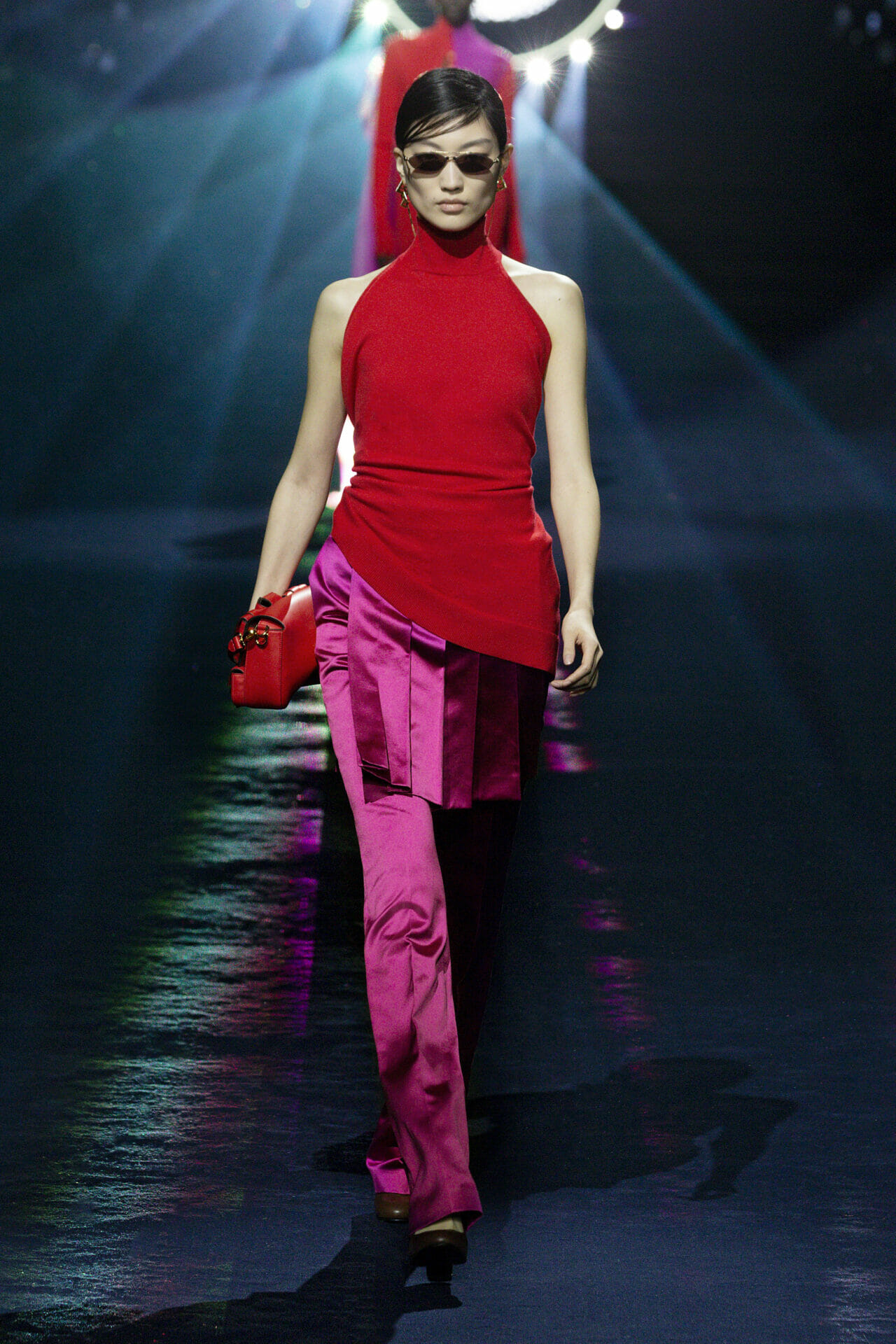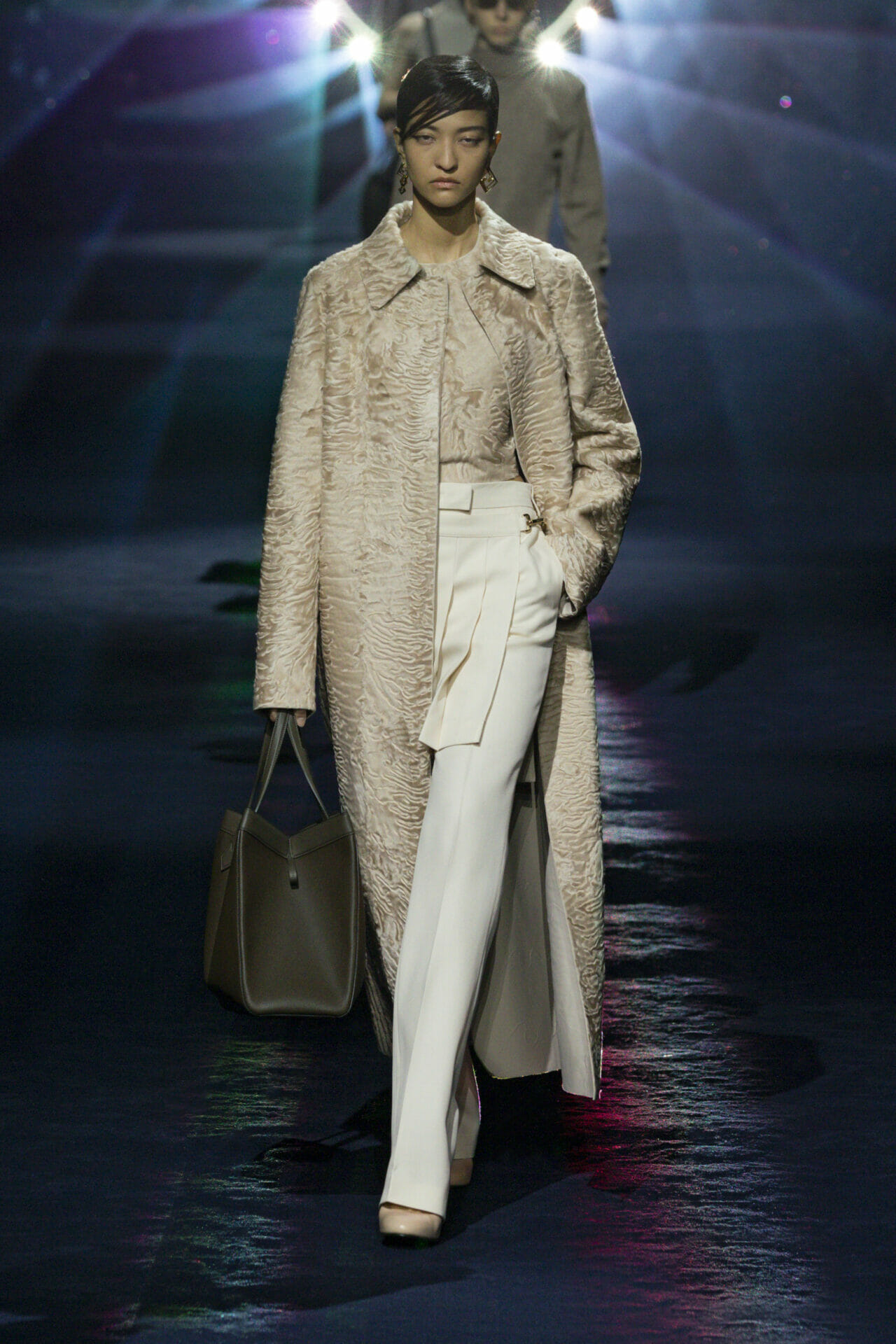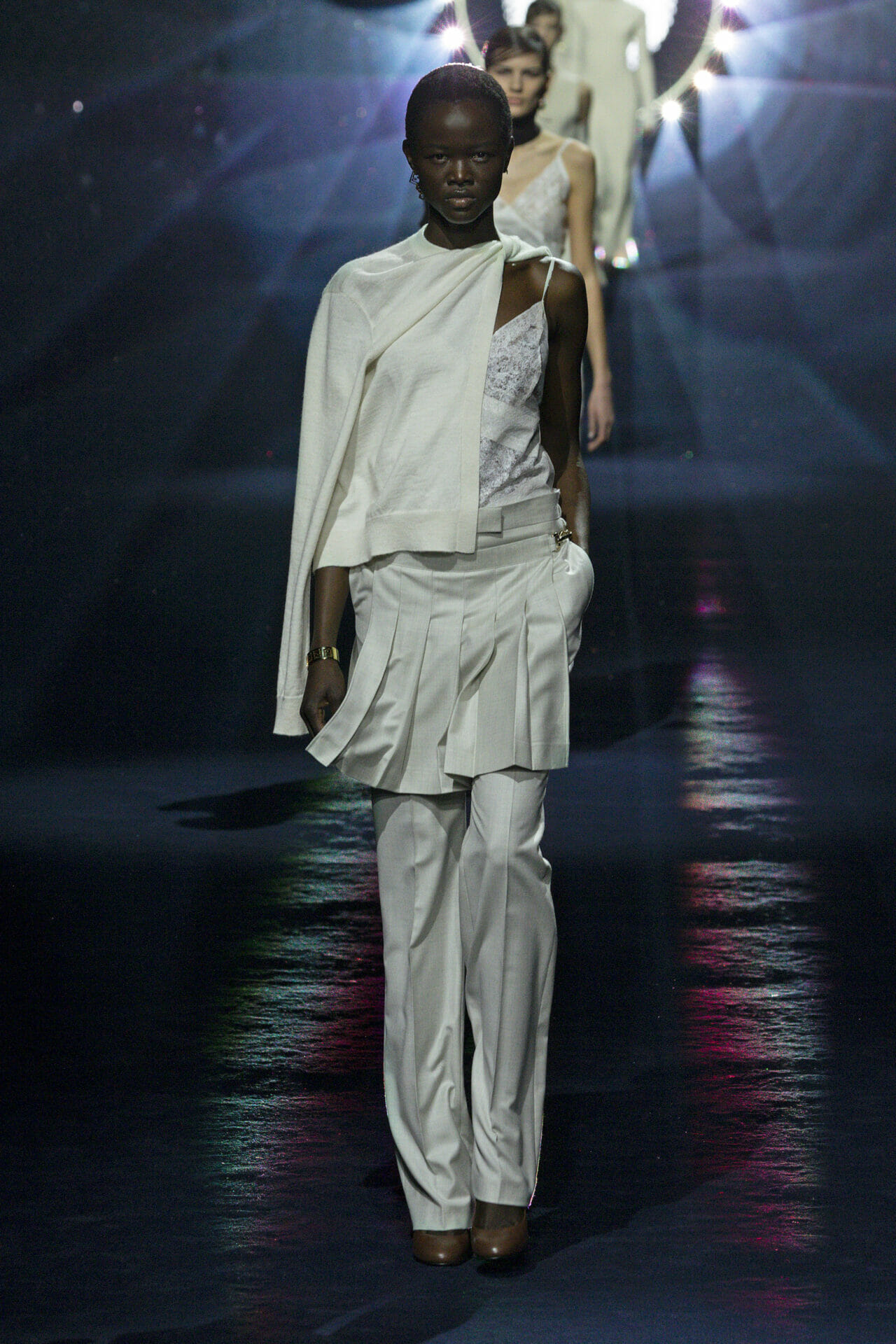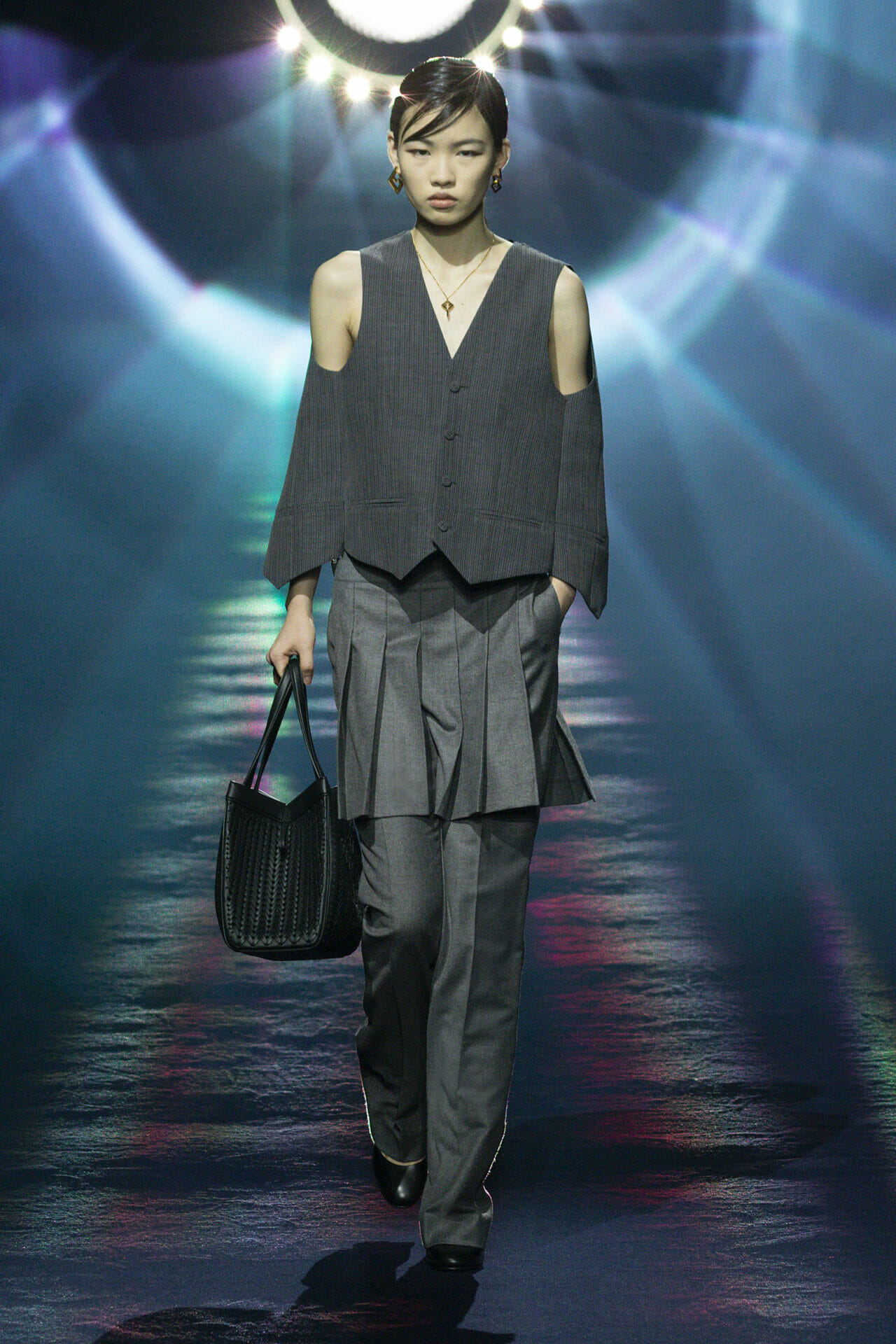 ALSO READ: ART DUBAI IS SET TO RETURN WITH OVER 100 GALLERIES.