The venue hosted art pieces in all shapes and forms.
From the collection itself to a sculpture called 'Unique Forms of Continuity in Space' by Italian painter Umberto Boccioni that was presented at the show venue. It belonged to the National Gallery of Consenza in Calabria and moved to Milano temporally for the show while two other bronze runners borrowed from the National archeological Museum of Naples were displayed at the second room in the venue. Each had its place and was part of Blazy's whole concept to present today's collection which at times draws from both the mythology of antiquity and futurism's shape of things to come-quite in the cutting of 'Boccioni's silhouettes, present from Blazy's foundation collection and expanded upon here.
The collection… worth stopping at look No.38.
The model wearing look No.38 was not only wearing our favorite bag but also carrying a painting from Boccioni to remind the whole artistic concept. The rest? Blazy gives a new interpretation for what it means to be chic. There is an exploration of the idea of 'getting changed' from the morning ritual of the bombshell in her transparent white chemise and bed socks to the sartorially obsessed industrialist in his pinstriped nightshirt or 'grey flannel' pyjamas from nappa leather. "I loved the idea of the parade in Italy; a procession, a strange carnival, a crowd of people from anywhere and everywhere and yet somehow, they all fit and go in the same direction. I wanted to look at what makes people gather together in a place without hierarchy, where everyone is invited." Matthieu Blazy.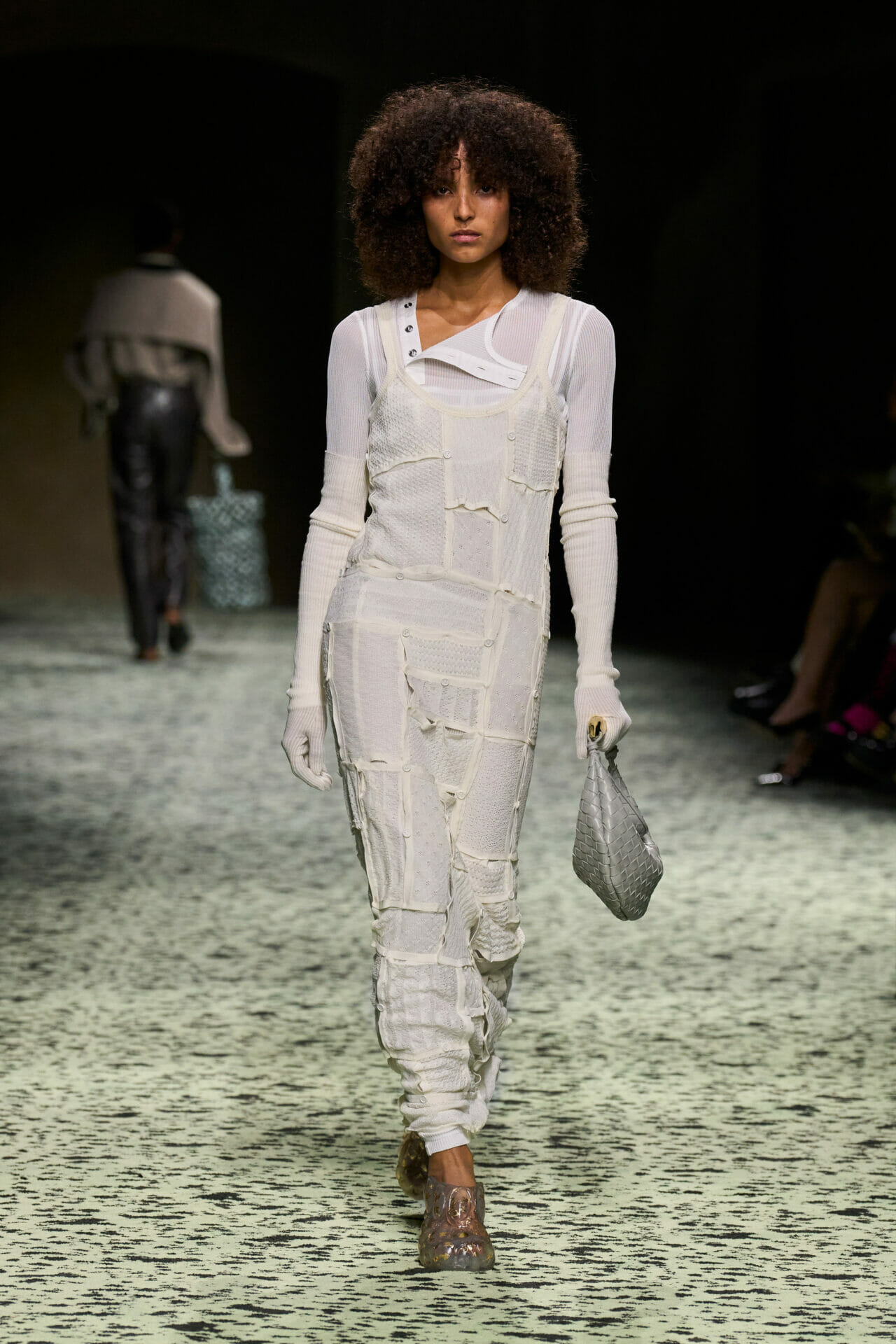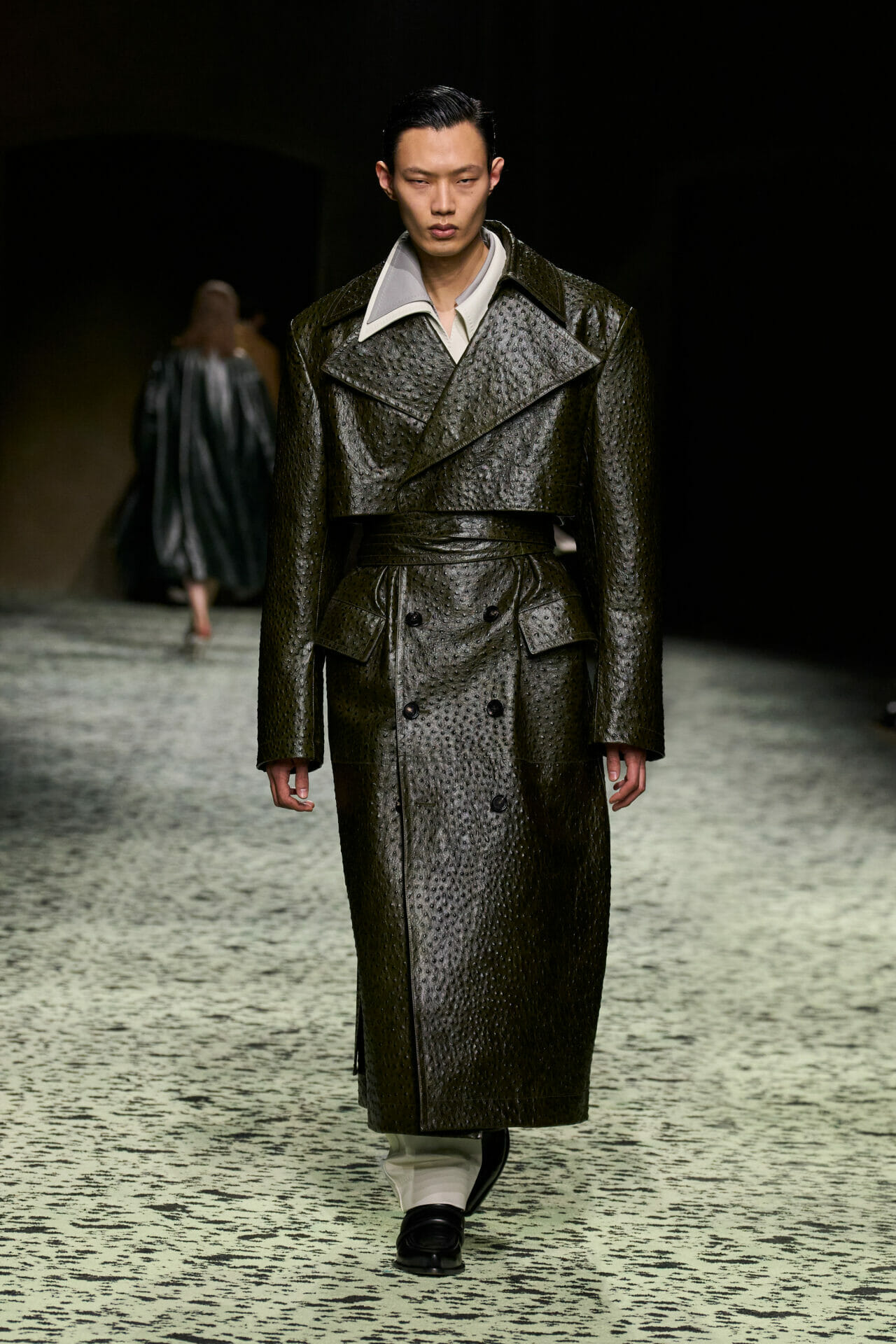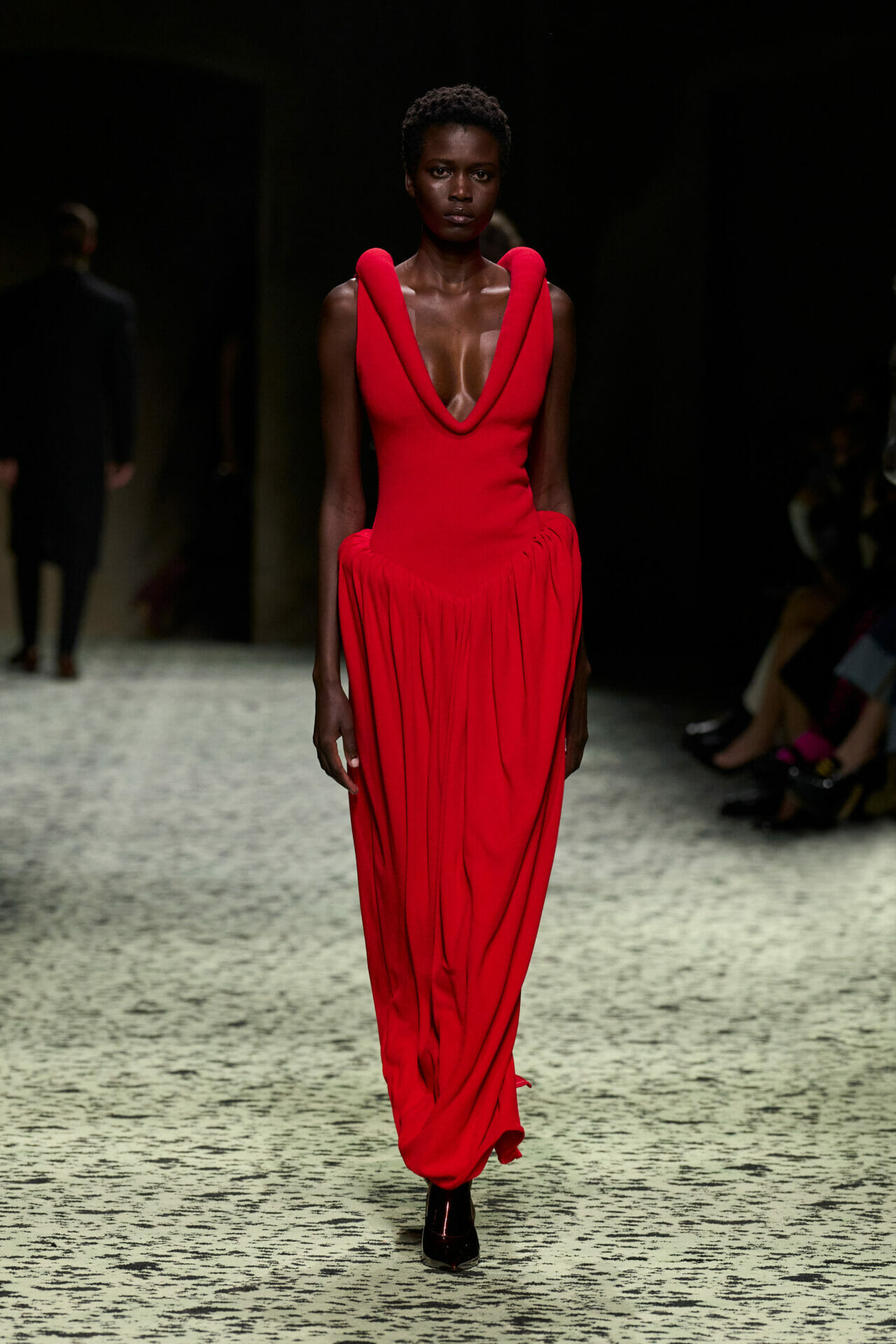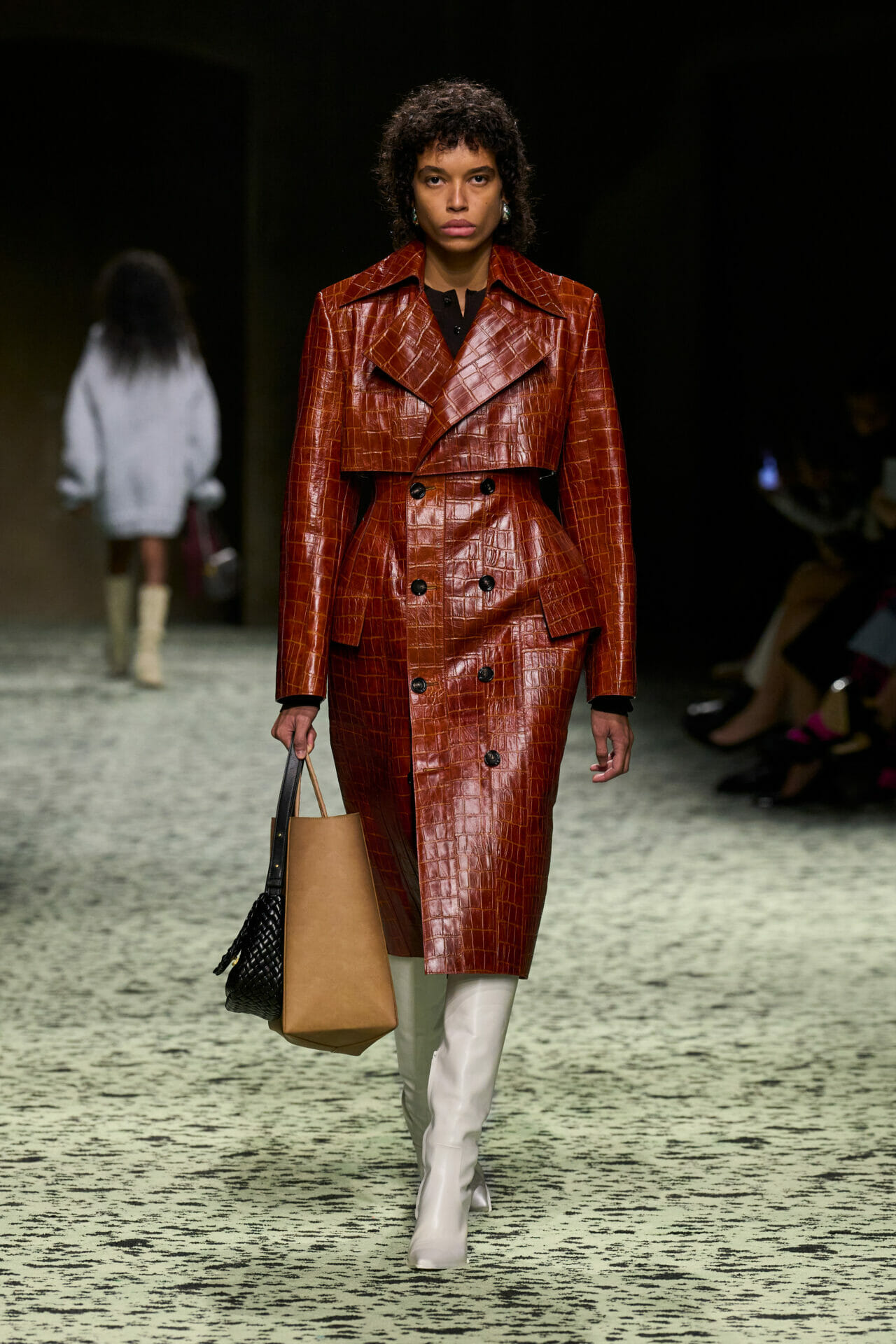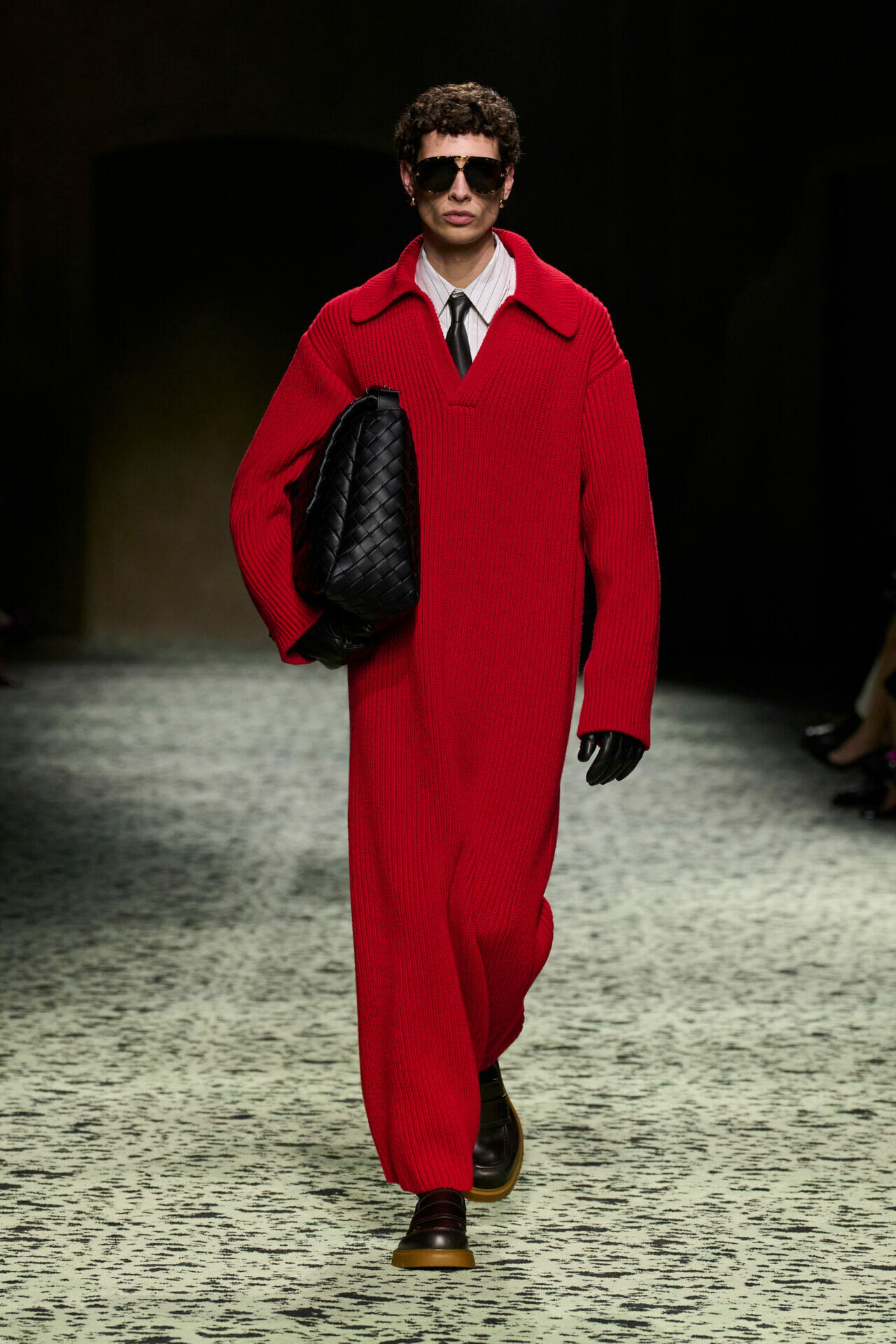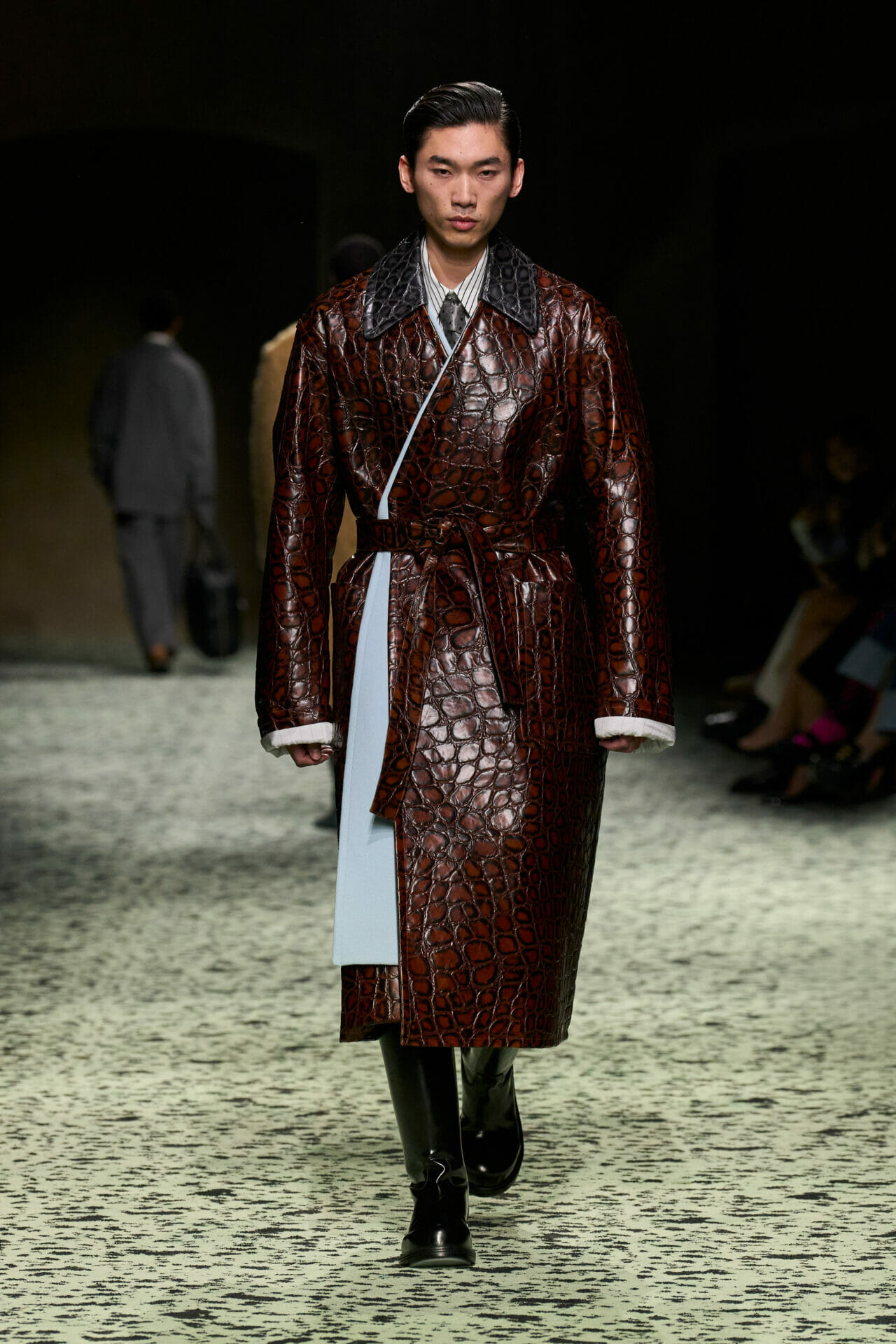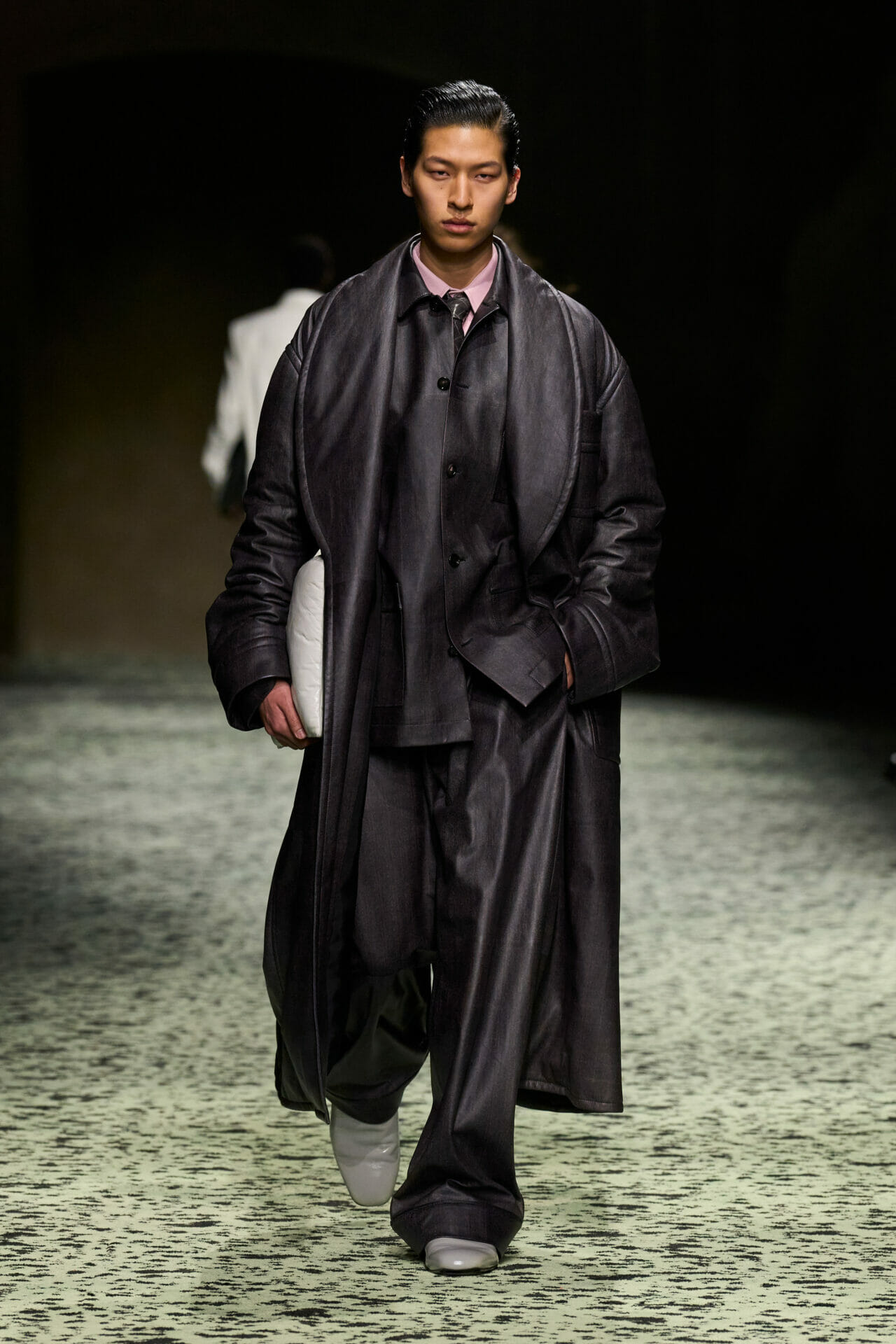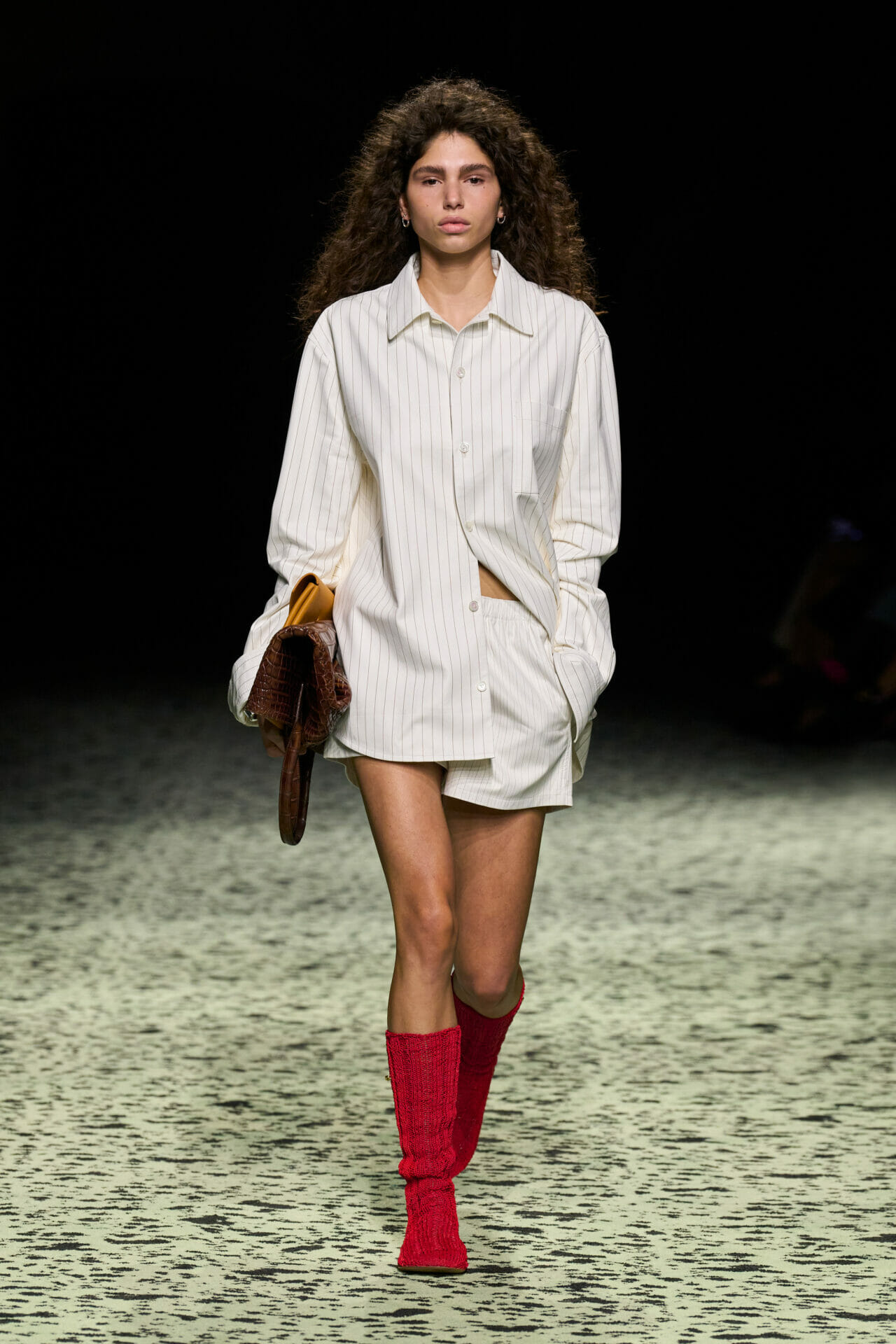 ALSO READ: MILAN FASHION WEEK: PRADA, MAX MARA, ETRO, FERRETTI AND FENDI.