This is not the first time the Museum of Qatar hosts an Hermes exhibition; While we witnessed the inspiring 'Once Upon a Bag' in 2022, this year sees 'Harnessing The Roots' which focuses on harnesses and their metamorphosis. It constitutes an episode from 'Hermes Heritage' exhibitions which explore the history and heritage of the house through a series of objects that shed the light on iconic themes, colours and motifs from the house's iconic origins as a harness-maker and saddler.
Just like our lifestyle, everything at Hermes evolves accordingly, every mechanism, shape, type of attachment, suspension or clasp, playing a big role in designing a whole new objet. Thanks to Bruno Gaudichon, the curator of La Piscine Museum of Art and Industry in Roubaix (France), and curator of Harnessing the Roots, and Laurence Fontaine, the scenographer, the exhibition is divided into five themes which are: Brides de Gala, The House and its Track, The Saddle, Buckled Up and Ties and Straps. It's also important to mention that the creations highlighted in the exhibition come from three distinct sources: the Emile Hermes collection, a collection of treasures and curiosities, the house's Conservatory of Creations and contemporary fashion, lifestyle and accessories collection.
The exhibition is also complemented by a documentary archives and a film from 1962 in which Robert Dumas, director of Hermes from 1951 to 1978 explains the art of saddle-making.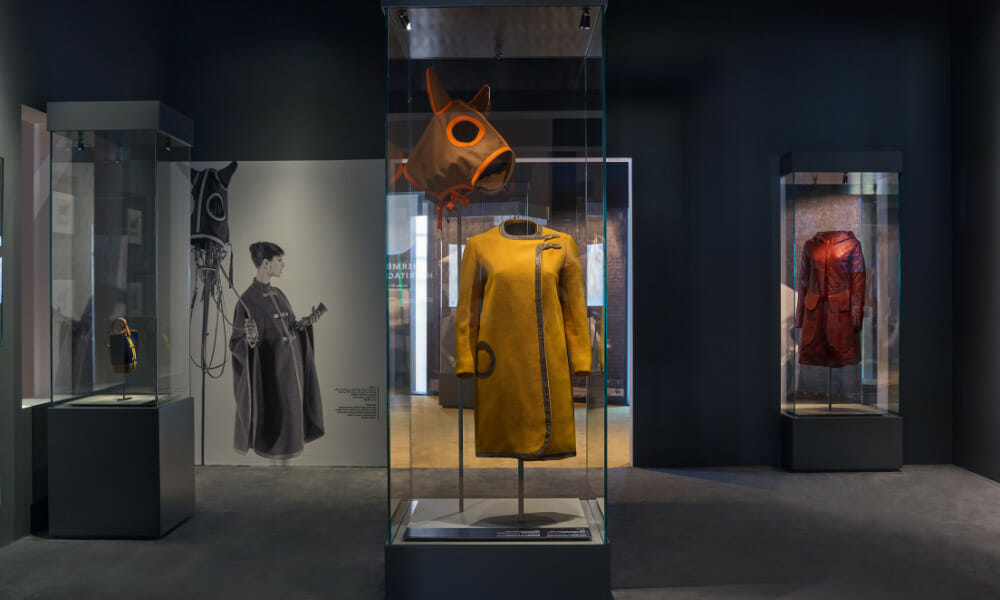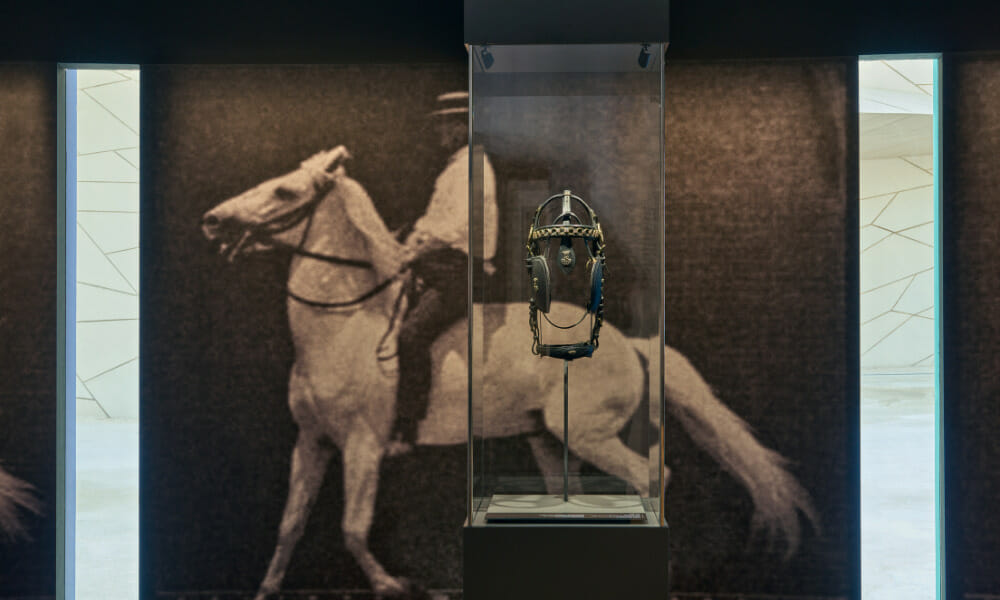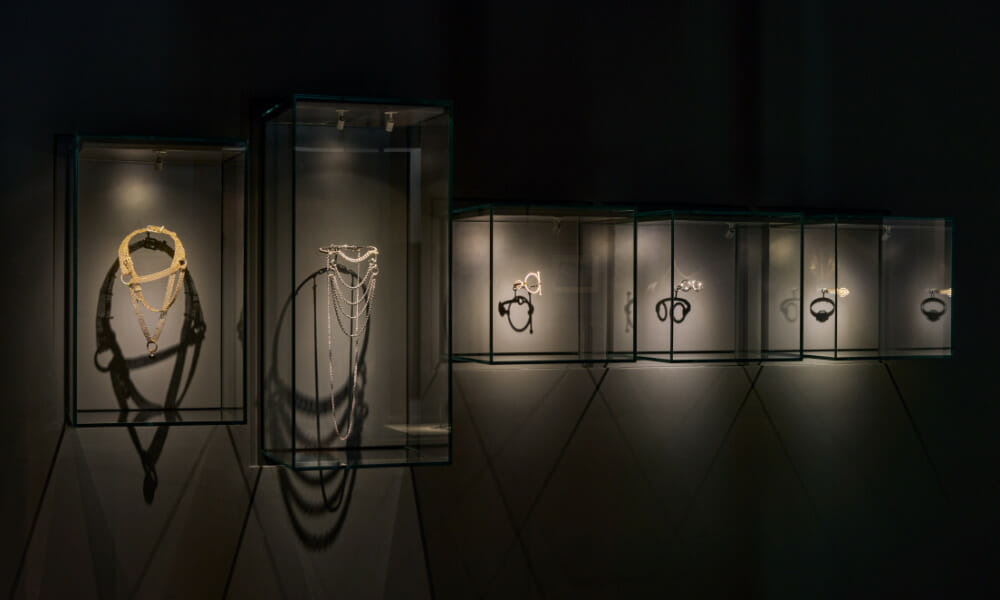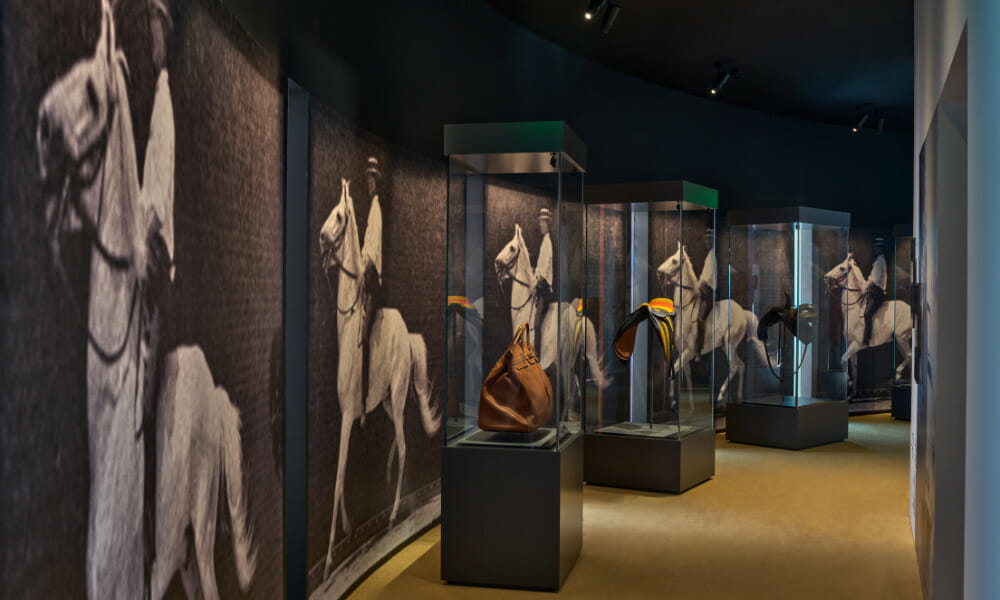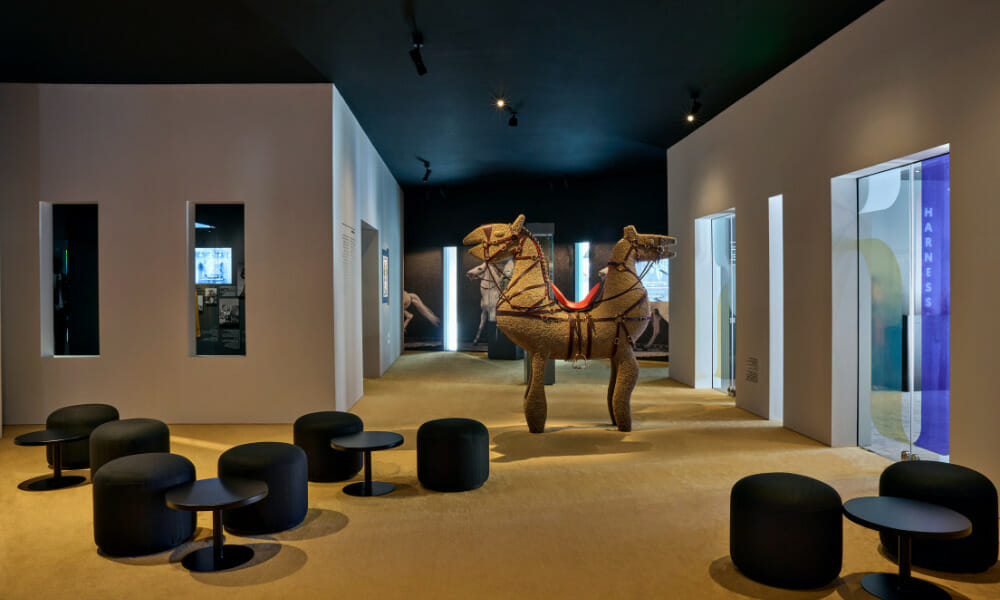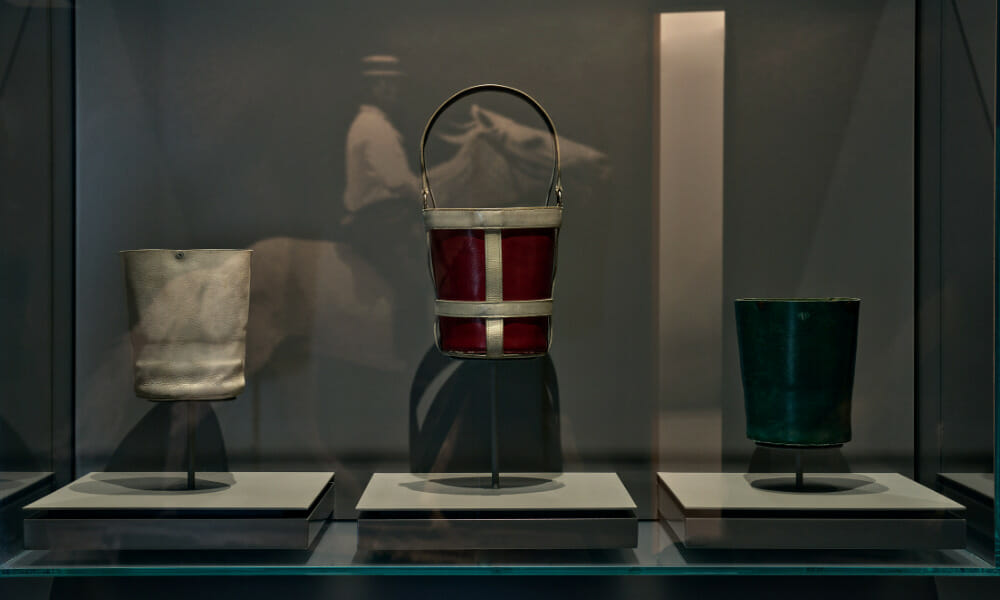 ALSO READ: MUST SEE: '(UN)COMMON THREADS', THE TEXTIE ART SHOW IN ALSERKAL AVENUE.