There's no doubt that travelling with a Tumi in tow goes beyond just looking good while on the move. The leading international travel and lifestyle brand continues to house collections that function with innovation and modularity. And now, it's celebrating its key seasonal collections with a luxury pop-up in Mall of the Emirates.
Specifically hosted in the mall's Central Galleria from February 10–24, the 'Unpack Tomorrow' pop-up welcomes visitors into the unpredictable world of TUMI – one that doesn't compromise on durability or sustainability – featuring a plethora of Spring 2023 essentials.
The 'Unpack Tomorrow' line-up includes TUMI's signature streamlined aesthetic which is reinterpreted in its Voyageur collection. Also available in shades of lilac and mist – beautifully centred in a modern space on the pop-up – the Voyageur collection features the unique shapes and sizes suited to today's stylish professionals, bringing ease to each wearer.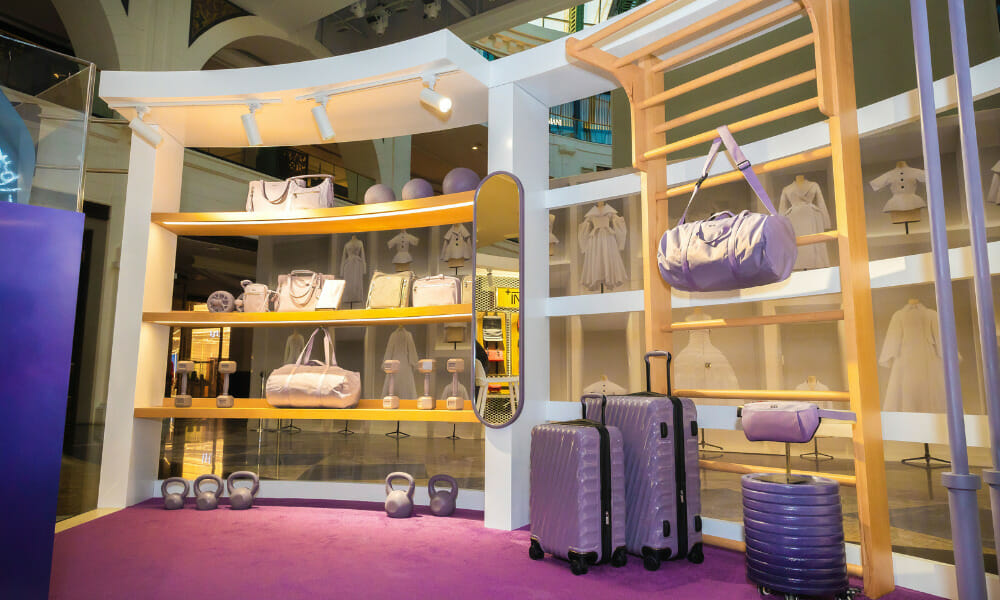 Visitors will also have the chance to explore the iconic Alpha Bravo collection, which stays true to its roots with a new Nomadic Expedition Capsule that reimagines the great escape for the modern nomad, as well as the Tegra-Lite section.
Here, there are various materials and techniques to discover, which have been used to create the durable, lightweight and expendable travel pieces you'll come to see and love.
Our favourite part? The Tumi 'Unpack Tomorrow' activation offers a plethora of experiences that are as entertaining as they are engaging. Visitors can experience the Tumi difference through services such as premium monogramming, luggage tag personalization, and a pack your bag workshop. There will also be a special gift provided for those who sign up to the Tumi Exclusives Club.
Here's a glimpse of what you can expect…
Experience the Tumi Difference in person at the 'Unpack Tomorrow' pop-up in Mall of the Emirates, Central Galleria, running until February 24, 2023. You can also shop the full Spring 2023 collection anytime at TUMI.ae.