The Jumeirah Group has announced the opening of its first-ever luxury, eco-conscious resort, located right here in the UAE.
Set on the shores of Saadiyat Island in Abu Dhabi, the new Jumeirah beachfront resort marks the group's newest hotel in the country, and with stunning views of the Arabian Gulf, we're certain the hotel is going to become one of the city's most sought-after spots.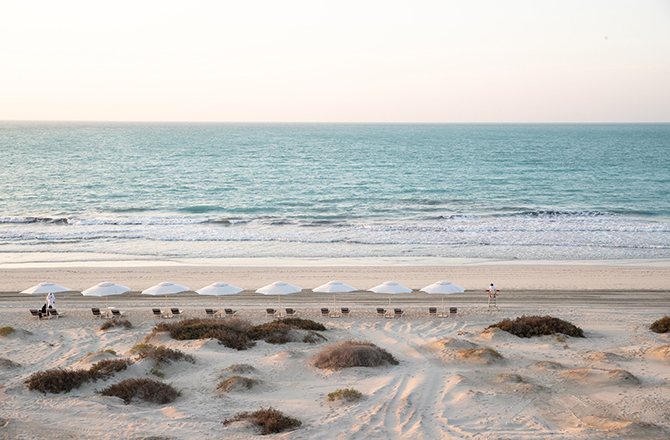 With calming views of the Arabian gulf, the hotel is entirely focused on serving up a luxury stay in line with the company's sustainable practices.
To do so, the Jumeirah Group has teamed up with Trust Your Water, a Dubai-based water treatment company, to reduce single-use practices. This means there's no plastic straws in sight and that guests will also be offered locally-sourced filtered still and sparkling water in their own personal reusable bottles during their stay. Plus, the bottles are refillable at the hotel's various water stations.
The Jumeirah Group's Chief Executive Officer, José Silva, said: "We are proud to bring Jumeirah to Saadiyat Island and to open our second luxury hotel in Abu Dhabi. The opening is a significant landmark in achieving our strategic expansion goals worldwide and is our sixth Jumeirah hotel to open this year. We are confident that Jumeirah at Saadiyat Island Resort will further enhance Abu Dhabi as a distinct and diverse tourist destination, and we look forward to welcoming guests from the local community as well as international travellers. We anticipate it will be a very popular and welcome addition to Saadiyat."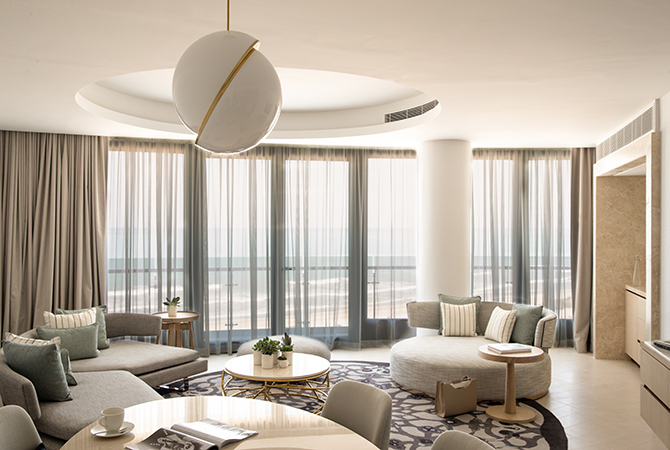 Now, take a look at Alain Ducasse's first restaurant in the UAE.