When you think of Greece, it's likely that Mykonos and Santorini are two of the destinations that come to mind for your summer travel plans but allow us to introduce you to Halkidiki. Located in northern Greece, Halkidiki offers all of the same beauty that its sister cities are known for but with fewer crowds, delivering a seriously peaceful stay for all who visit.
When you visit, we suggest you book yourself into the Eagles Villas for a stay that's just as memorable as the Insta-worthy scenery that surrounds it. Here's why…
The location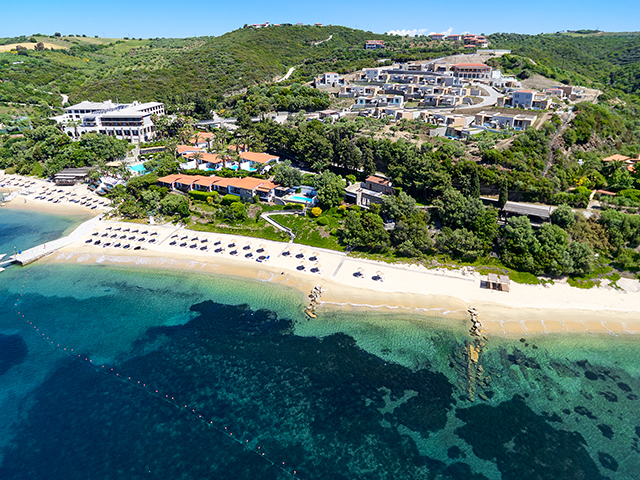 The family-owned resort finds itself nestled amongst gardens and the Aegean sea, offering guests a kaleidoscope of colours from their windows. Spend the days lounging in the hotel or take a trip into one of the nearby towns and immerse yourself in some of the area's rich culture and history.
The rooms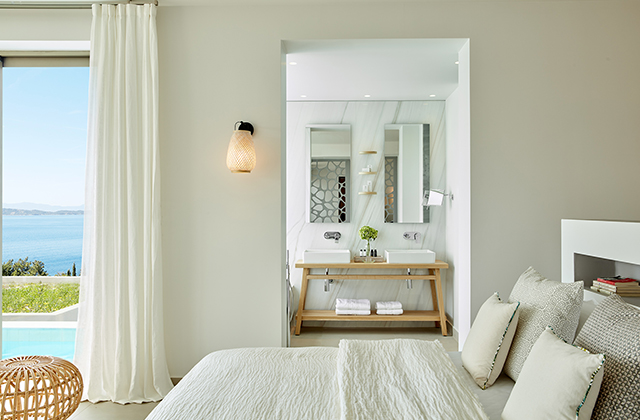 There are only 42 rooms available at the hotel, giving guests total privacy during their stay. You can't go wrong with any room category because every room comes with its own private plunge pool for you to spend the day dipping in and out of as you soak up the sun.
The social media hotspots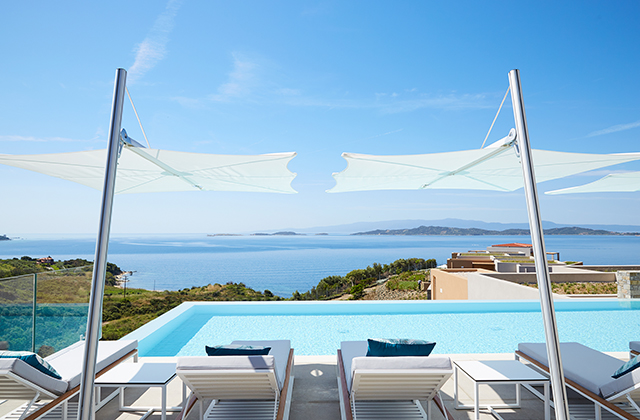 Pull up a chair by the glistening infinity pool and you'll get about a month worth of 'grams from this spot alone. Overlooking the sea, the intimate space leaves you feeling as though you're floating above it all.
There's also a helipad so if you'd like to arrive at the hotel in style, book your chopper once your room is locked in!
The added bonus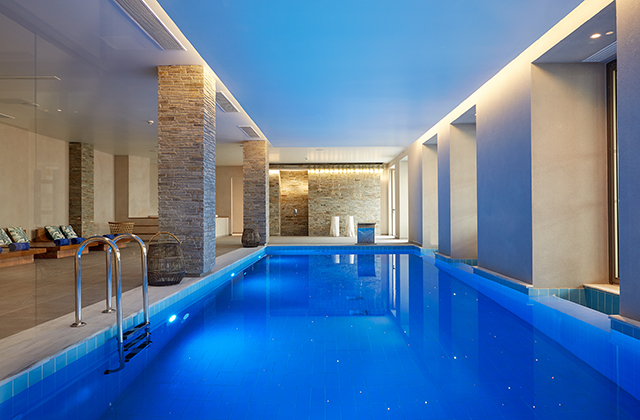 Guests staying at Eagles Villas have complimentary access to the Eagles Palace hotel located next door. The five-star hotel is the sister property to the villas and boasts several mouthwatering restaurants, a pool and luxury spa facilities.
The eco-friendly luxury
Last but certainly not least, the hotel is an avid recycler and it uses fish, vegetables, olive oils and fruit grown and sold by local businesses. It prides itself on being one of Greece's few luxury, eco-friendly resorts.
Visit Eaglesvillas.gr for more information or to book your stay.
Now, find out more about the Ritz-Carlton's new yacht service.