Airbnb has just revealed its most popular property in the world and it's probably not what you would have expected.
Taking out the number one spot is the Mushroom Dome Cabin in Aptos, California. Located just outside of San Francisco near the Forest Nisene Marks State Park, it is the rental property website's most visited listing. It has three bedrooms, a sizeable kitchen and gets its name from the geodesic dome roof that encapsulates the cosy, rustic property. Plus, it has an outdoor deck that is perfect for sitting on and taking in the fresh air whilst you curl up with a book and listen to the native birds.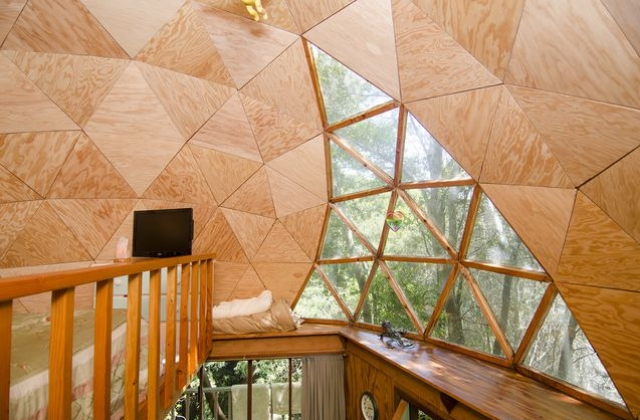 If you're keen to experience the dome for yourself, you'll have to wait a little while as it's currently booked up until October.
If you need some travel inspo before then, check out Louis Vuitton's new travel guides to Los Angeles and Seoul. Or, take a look at Airbnb's top 19 spots for 2019.