Each year, Apple holds a product revelation conference in California and this year's was one of its biggest yet. Following the success of last year's iPhone X launch, the brand announced the launch of three new iPhone models as well as an updated Apple Watch. Below, we break down each of the launches:
iPhone XS and iPhone XS Max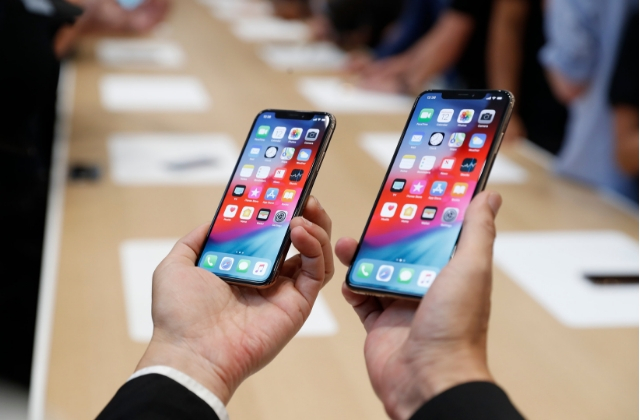 Apple is calling the iPhone XS and iPhone XS Max "the most advanced iPhones ever" and it's not hard to see why. The former has a 5.8 inch display, and the latter has a 6.5 inch display, both of which have the highest pixel density of any Apple device currently available. They have a custom OLED design that supports Dolby Vision and HDR10 and a million-to-one contrast ratio and incredibly accurate colour representation. Plus, the larger screen on the iPhone XS Max also delivers three million pixels for videos to enhance user experience like never before.
Both phones are also powered by an A12 Bionic chip, designed by Apple. The chip means the phones are faster and more efficient, however the most impressive thing about the new chip is its increased life. According to Apple, the iPhone XS has 30 minutes more battery life than iPhone X and the iPhone XS Max has a huge 90 minutes more. They are also both capable of holding Dual SIM and equipped with an even faster Face ID and i0S 12 (which you can learn more about here).
Finally, both phones feature an amazing 12MP Dual Camera System that offers users dual optical image stabilisation with 2x optical zoom, as well as Smart HDR which allows you to capture photos with high dynamic range and in greater detail than previous models, as well as increased functions on Portrait mode. The technical specs also mean the phones are able to capture up to 30 frames per second in videos and come equipped with four in-built mics for stereo sound recording.
The iPhone XS and XS Max will be available in 64GB, 254GB and 512GB varieties in grey, silver and gold, and are available to pre-order in Saudi Arabia and the UAE from Friday, September 14, with delivery beginning from September 21, whilst customers in Bahrain, Kuwait and Oman will be able to get their hands on the phones from Friday, September 28. iPhone XS pricing begins from Dhs4,229 and iPhone XS Max pricing begins from Dhs4,649.
iPhone XR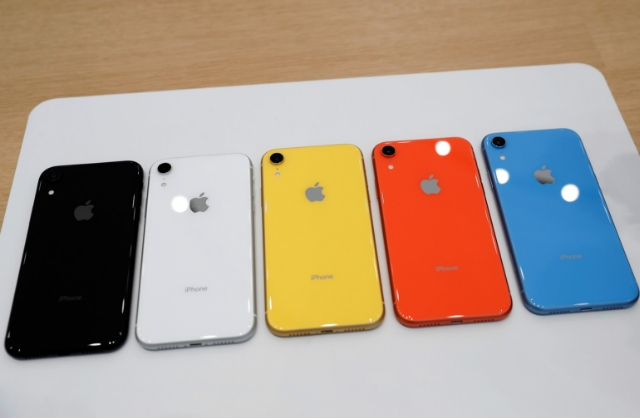 The biggest thing to note about the iPhone XR is that it is the most affordable new option of the three new models and is essentially the new substitute for the iPhone 8. However, just because its price range is lower than the aforementioned models doesn't mean it's any less impressive. The iPhone XR has an all-screen design that extends visuals right to the edges of the phone and is made from a highly durable glass and space-grade aluminium. It has a 6.1 inch screen with Liquid Retina display which delivers unparalleled colour accuracy, as well as a new backlight design that covers the entire interface.
The iPhone XR is also equipped with the A12 Bionic chip as the iPhone XS and iPhone XS Max, and its battery lasts up to 90 minutes longer than the iPhone 8 Plus. It also has a Dual SIM capability, as well as a faster Face ID. The advanced single lens 12 megapixel wide-angle camera offers a new sensor feature that allows for faster auto-focus, as well as improved lowlight performance.
What truly sets the iPhone XR apart is its colour varieties. The phone is available in six new colour finishes including black, white, blue, coral, yellow and (PRODUCT)RED. Plus, the new design is splash- and water-resistant.
iPhone XR will be available in 64GB, 128GB and 256GB, with prices starting from Dhs3,179. Customers in Saudi Arabia, Bahrain, Kuwait, Oman and the UAE can pre-order the phone from Friday October 19 with deliveries beginning Friday October 26.
Apple Watch Series 4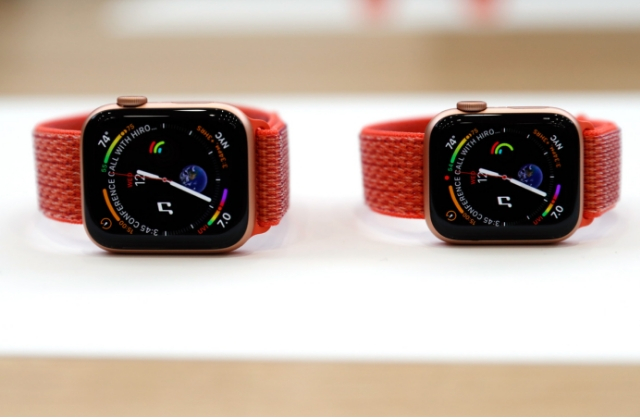 The new Apple Watch Series 4 features a range of upgrades from previous models. The most obvious one is its increased size, with the new models 30 per cent larger than predecessors. It is available in 40mm and 44mm and the larger interface makes using the watch easier than ever. The speaker is also 50 per cent louder to deliver better phone call, Siri and Walkie-Talkie (more on that in a second) quality, and also has a caseback designed with black ceramic and sapphire crystal that allow radio waves to more easily pass through for better cell service.
The fitness tracker has also been updated in the watch to also now include yoga and hiking as well as automatic workout detection. The battery life has also been increased to six hours, meaning it's now an even better companion for outdoor activities.
And finally, the new series features the introduction of Walkie-Talkie technology which allows users to communicate watch-to-watch over any WiFi or cellular connection, no matter where each watch is in the world. However, this technology will not be available in the UAE.
Apple Watch Series 4 will be available in silver, gold, space grey and a new gold stainless steel option that comes with a matching Milanese band. The Apple Watch Series 4 (GPS + Cellular) will be available to order in the UAE from Friday September 14 with delivery beginning Friday September 21. The Apple Watch Series 4 (GPS) will be available to order in the UAE and Saudi Arabia from Friday September 14 with delivery beginning Friday September 21 and in Bahrain, Kuwait and Oman from Friday September 28.