Dubai's skyline is filled with iconic structures, and sometimes it feels like new towers shoot up by the minute.
So it comes as no surprise that there are two new residential towers that have popped up on our radar for their crystal exteriors AND interiors…
Located in the heart of Dubai Marina, the dual towers, aptly called Sparkle Towers, is what luxe-living dreams are made of (the name alone is a win).
In partnership with Austrian crystal giant Swarovski, Sparkle Towers consists of 373 luxury apartments that boast luxury aesthetics and crystals in every nook.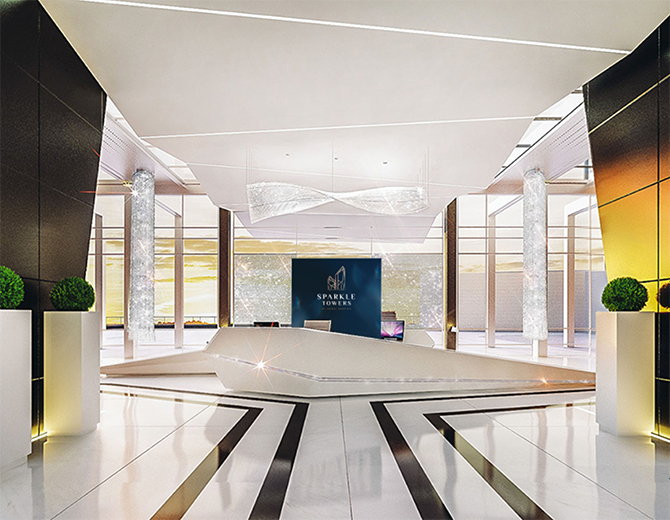 Ok, so we don't have the inside look from any of the apartments just yet, but we've got a sneak peek at the lobby with its marble entrance and crystal decorated interiors and it is #fancy. And if the lobby is this grand, we can probably expect the apartments and penthouses to have some equally gilded features too…
As expected, Sparkle Towers will have a range of five-star facilities like spas, hot tubs, landscaped gardens, two outdoor pools, one rooftop infinity pool and shops, too.
Living your life in the shine bright words of Rihanna has never been easier…
Now, take a look at four destinations to visit in 2019 that are just five hours away from the UAE.