The winter holidays may have wrapped but that doesn't mean you can't be planning your next sojourn already. But if you can't bear the thought of getting on another long-haul (or even mid-haul) flight anytime soon, the UAE is located just a short distance from many must-see countries. In fact, here's four to add to your bucket lists for the year ahead, each of which can be reached in five hours or less. #ByeJetlag
Muscat, Oman
You can't really get much closer than Muscat when it comes to quick holidays (it's a one hour flight from most airports in the UAE), and the capital of our neighbouring Oman offers no shortage of things to do and experience. With rugged mountains on one side, and the ocean on the other, the city is brimming with options for nature- and sun-lovers alike. Visit a famed wadi or one of the famed monuments, like the Royal Opera House or Sultan Qaboos Grand Mosque, and be sure to check yourself in to the Chedi Muscat for an ultra-relaxing (and luxurious) stay in the city.
Karachi, Pakistan
Just two hours from the UAE, Karachi is home to picturesque beaches and no shortage of impressive monuments. Mohatta Palace is a must-see, having been built in 1925 and today functioning as an art gallery and museum, so too is the Chaukhandi Tombs, a UNESCO World Heritage Site, and Quaid's Mausoleum where the country's founder was laid to rest. And if you're keen to escape the hustle and bustle of the city, get yourself to Churna Island (which is just two hours away) for a spot of snorkelling or scuba diving.
Larnaca, Cyprus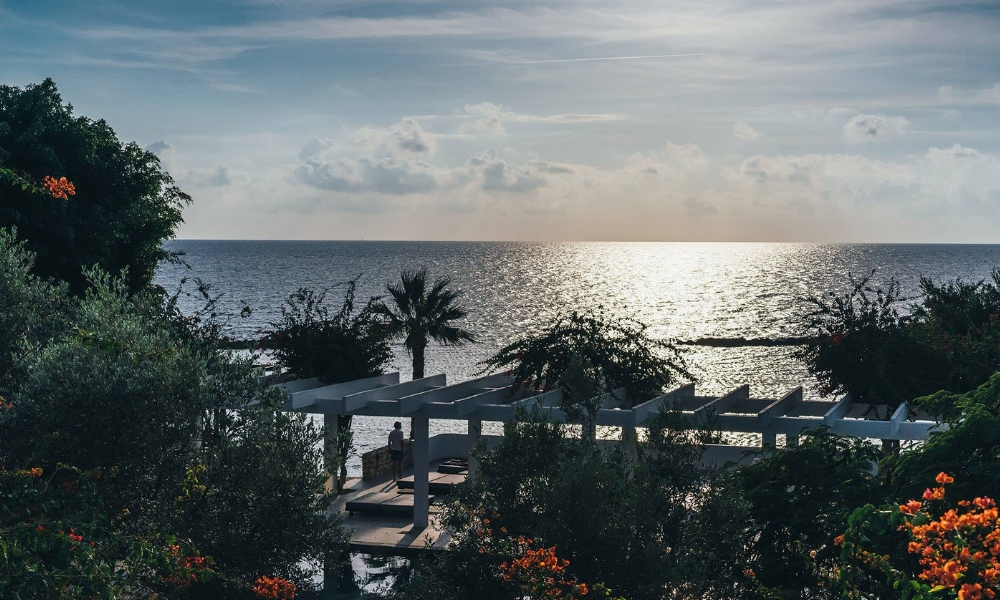 Sitting pretty on the coast of Cyprus right against the Mediterranean Sea, Larnaca offers up city-based adventures as well as seaside retreats. Given its geographical location, the city enjoys fairly mild weather year-round and the food (which is very similar to Greek cuisine) is a drawcard in and of itself. We suggest you stay for a few days and hire a car to explore more of the island with neighbouring Paphos and Mount Olympos both worth a visit.
Malé, Maldives
No short-flight list from the UAE is complete without the addition of Malé. Just a quick flight away, Malé is the gateway to some of the world's most beautiful islands. Once you land at the airport, depending on the resort you've chosen (One & Only Reethi Rah and Six Senses Laamu are two of our favourites), you'll either jump on a speedboat or a small plane to be whisked off to your island paradise. Eat your body weight in seafood, soak in the sun (safely!) and enjoy total relaxation — you'll feel so much further than four hours away.
Emirates flies to Muscat, Karachi, Larnaca and Malé and is now offering special fares (until January 22, 2019) for travel between January 10 and November 30, 2019. For more information, or to book, visit Emirates.com.