Technology giant Apple holds a conference in California every year for the reveal of its fall product launches and as the products get better and better, this year's reveal was perhaps, one of its biggest yet. The big reveal included a trio of new iPhones, an Apple Watch, an iPad, as well as new details about Apple TV+ and Apple Arcade.
Find out everything you need to know below…
iPhone 11
The new iPhone 11 includes "just the right amount of everything", according to Apple. Whilst the iPhone itself it known for capturing some of the most clearest images (you might as well call yourselves a professional photographer), the new version of the iconic product features a new dual-camera system that captures everything around you. What the new camera does it that it allows you to take your photos from wide to ultra-wide (basically capturing what's outside the frame) and you get to capture it.
The impressive camera also comes with a new feature, Night Mode, which will automatically turn on for those low‑light photos — without needing to use flash. Also, the introduction of the 'Slofie' is perhaps our favourite new feature yet as you can actually slo-mo your selfies.
Along with the impressive camera features, the iPhone 11 comes complete with the fastest chip ever in a smartphone and all‑day battery life — perfect for those who are constantly on-the-go. It also includes the toughest glass in a smartphone as both the front and back glass are strengthened through a dual ion-exchange process, and is water resistant to double the depth of the iPhone XR.
With six different colours available (white, black, purple, green, yellow and (PRODUCT)Red), you'll be able to pre-order the iPhone 11 from September 13, 2019.
iPhone 11 Pro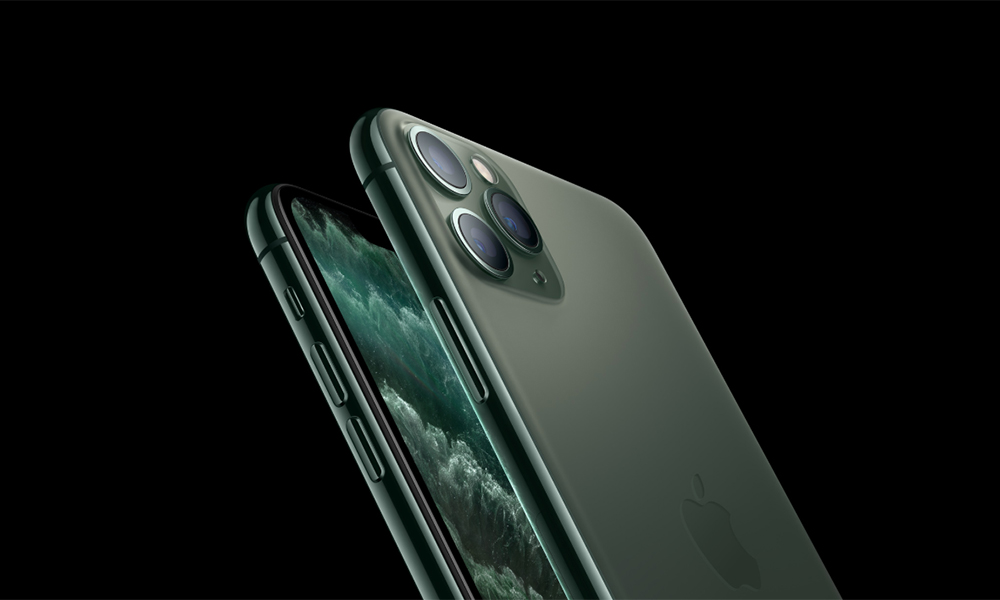 Cutting edge technology and the simplicity of the iconic iPhone come together for the latest editions of the smartphone: iPhone 11 Pro and iPhone 11 Pro Max.
If you're a sucker for photography and taking selfies, the iPhone 11 Pro and iPhone 11 Pro Max come in four stunning finishes complete with stainless steel and glass designs. With three new built-in cameras (Ultra-Wide Camera, Wide Camera and Telephoto Camera), you get to snap memories that allow you to be fully immersed in the scene. And just when you thought your photos couldn't get any better, there's a next-generation Smart HDR feature that basically uses advanced algorithms to finesse highlight and shadow detail in your images.
The iPhone comes packed with four more hours of battery life (and five more hours if you've got an iPhone 11 Pro Max) and is also Apple's most water-resistant iPhone ever with an IP68 rating (meaning water resistant to a depth of 4 meters for up to 30 minutes), as well as it's dust resistant, courtesy of its precision‑fitted seals (perfect if you're living in the Middle East).
With four different colours available (Space Gray, Silver, Gold and Midnight Green), you'll be able to pre-order the iPhone 11 Pro and iPhone 11 Pro Max from September 13, 2019.
Apple Watch Series 5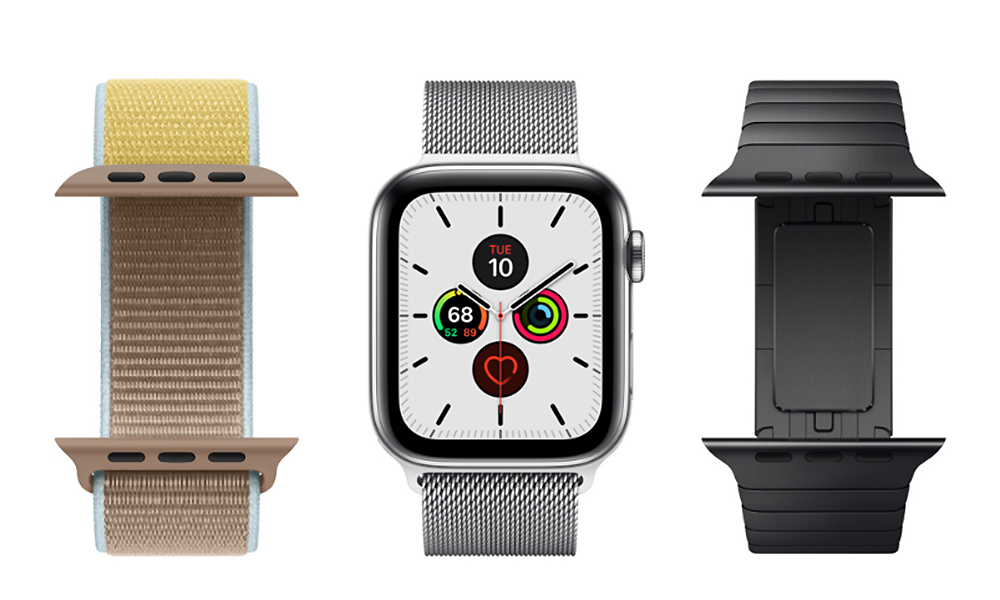 We didn't know what we were doing until the Apple Watch came into our lives. The piece of arm candy keeps an eye (not only on the time) but on your health and fitness, too. Now, the Apple Watch will be releasing its fifth edition and it comes with a slew of exciting features.
First, there's a new Noise App alert that tells you when things are getting a loud. It'll alert you when decibels rise to levels that can impact your hearing. And also — this one's for you ladies — there's a new Cycle Tracking App that lets you track your cycle. With just a single tap, the new application makes it easy to basically log information about your menstrual cycles.
As usual, the watch already helps you crush your fitness goals but now, the Apple Watch Series 5 include workouts for every way you exercise, including advanced materials for every level of athlete you are.
You're now able to order the Apple Watch Series 5 on Apple.com.
iPad 10.2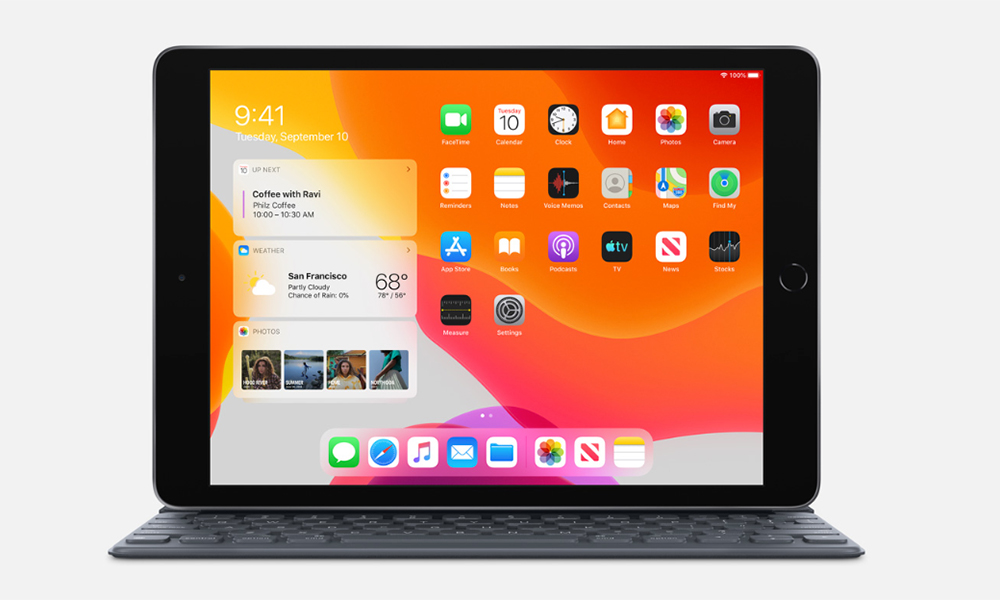 If you're into art (or just a doodler like us here at Buro HQ), the new iPad is for you. It's basically a product that combines the power and capability of a computer, but with easy use and versatility if you're constantly on-the-go. With a larger 10.2-inch Retina display, it's unbelievably fun as you're able to take notes, highlight and erase; mark up PDFs and screenshots; as well as create, draw, paint and sketch.
Allowing us to express our creative ideas in a plethora of ways, the new iPad is a perfect please for you to doodle on using the Apple Pencil — seriously, it's the perfect tool to bring your vision to life.
With the iPad 10.2-inch, you'll be able to also capture photos and videos with the 8MP back camera or the FaceTime HD camera on iPad, write up word documents by attaching the full-size Smart Keyboard (which folds up to become a slim, lightweight cover) and stream your favourite TV Shows through Apple TV and a slew of other applications.
With three different colours available (Space Gray, Silver or Gold), you'll be able to order the iPad from September 30, 2019.
Apple Arcade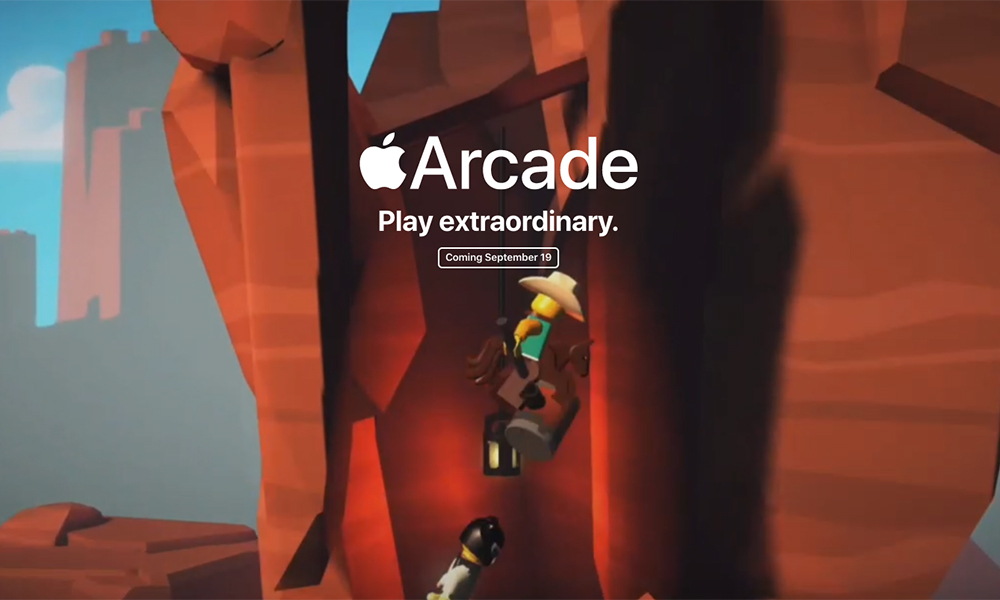 The Apple Arcade is one of the latest introductions to the App Store and will basically feature a list of new games. The tech giant joined forces with some of the world's most visionary developers for Apple Arcade and together, they are pushing the boundaries of what's possible to create the games of our dreams.
From September 19, you'll be able to find interactive games including Where Cards Fall, LEGO Brawls, Hot Lava and Beyond a Steel Sky in your App Store.
Apple TV+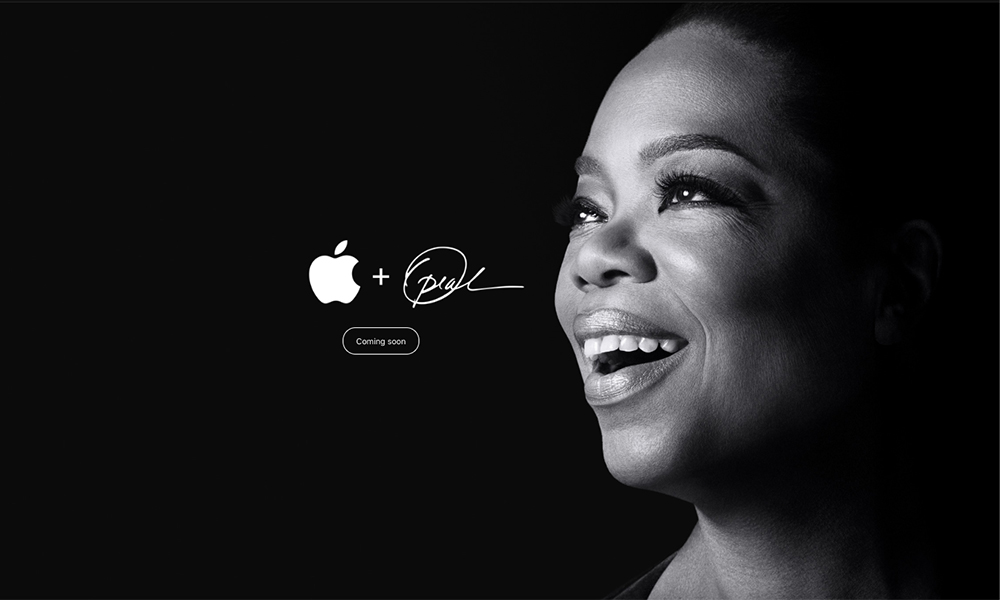 Apple TV+ is set to launch later this year and will launch in 100 countries. Every month, Apple plans to add new original shows to the Apple TV+ roster and kicking things off will be shows including Dickinson, The Elephant Queen, Ghostwriter, Truth Be Told, Apple + Oprah and The Morning Show (starring Reese Witherspoon and Jennifer Aniston).
Apple TV+ will be available from November 1, 2019.
Now, read more about this new initative by Apple, which celebrates design and technology.