It's that time of the year again where thousands flood to London for the annual London Design Festival aimed to deliver a diverse celebration of design. Bringing together creative thinkers, practitioners, retailers and educators, the annual event confirms London's status as the global centre of design.
For its 2019 edition (set to run between September 14-22), there's one particular exhibition we're currently looking forward too.
During the London Design Festival, the city's Zaha Hadid Gallery will present 'Concept to Completion', an exhibition that will showcase architecture projects by Zaha Hadid Architects set to open in 2020.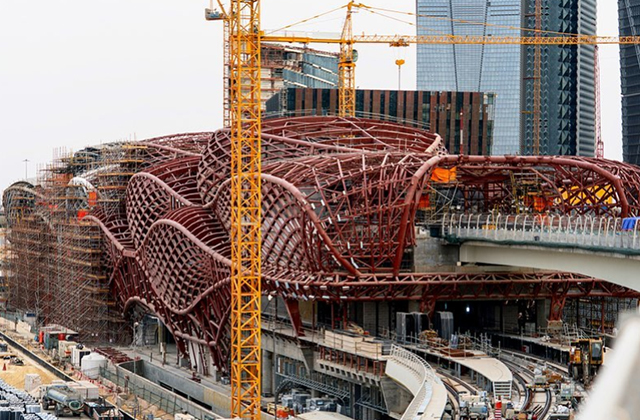 'Concept to Completion' is an exhibition that highlights the journey of an architecture project — think concept, design, detail and construction — highlighting how the design intentions for a building evolve and develop as a part of the design process.
The exhibition will feature Bee'ah HQ in the United Arab Emirates, King Abdullah Financial District (KAFD) Metro Station in Saudi Arabia, and One Thousand Museum in the United States.
Also, incase you're on site during the London Design Festival, the Zaha Hadid Gallery is offering two architect-guided tours of 'Concept to Completion' exhibition on Wednesday, September 18 at 2pm and Thursday, September 19 at 5 pm.
Now, find out which Lebanese fashion designer is set to design interiors for the new Emaar beachfront property.