Last week, Riyadh Season 2024 kicked off with a highly-anticipated boxing match, where Tyson Fury, the reigning WBC Heavyweight World Champion, took on the formidable Francis Ngannou. The game took place on October 28th at the Boulevard Hall in Saudi Arabia, resulting in a split decision win in favor of Fury. While the controversial decision generated online chatter, it was the story behind their shared timepieces that added an intriguing layer of interest to this historic event.
For it was the first time in the history of combat sports that two opponents stood side by side, not just in the ring, but in the choice of their timepieces. The watches that graced the wrists of both Fury and Ngannou were stamped with the Jacob & Co. logo.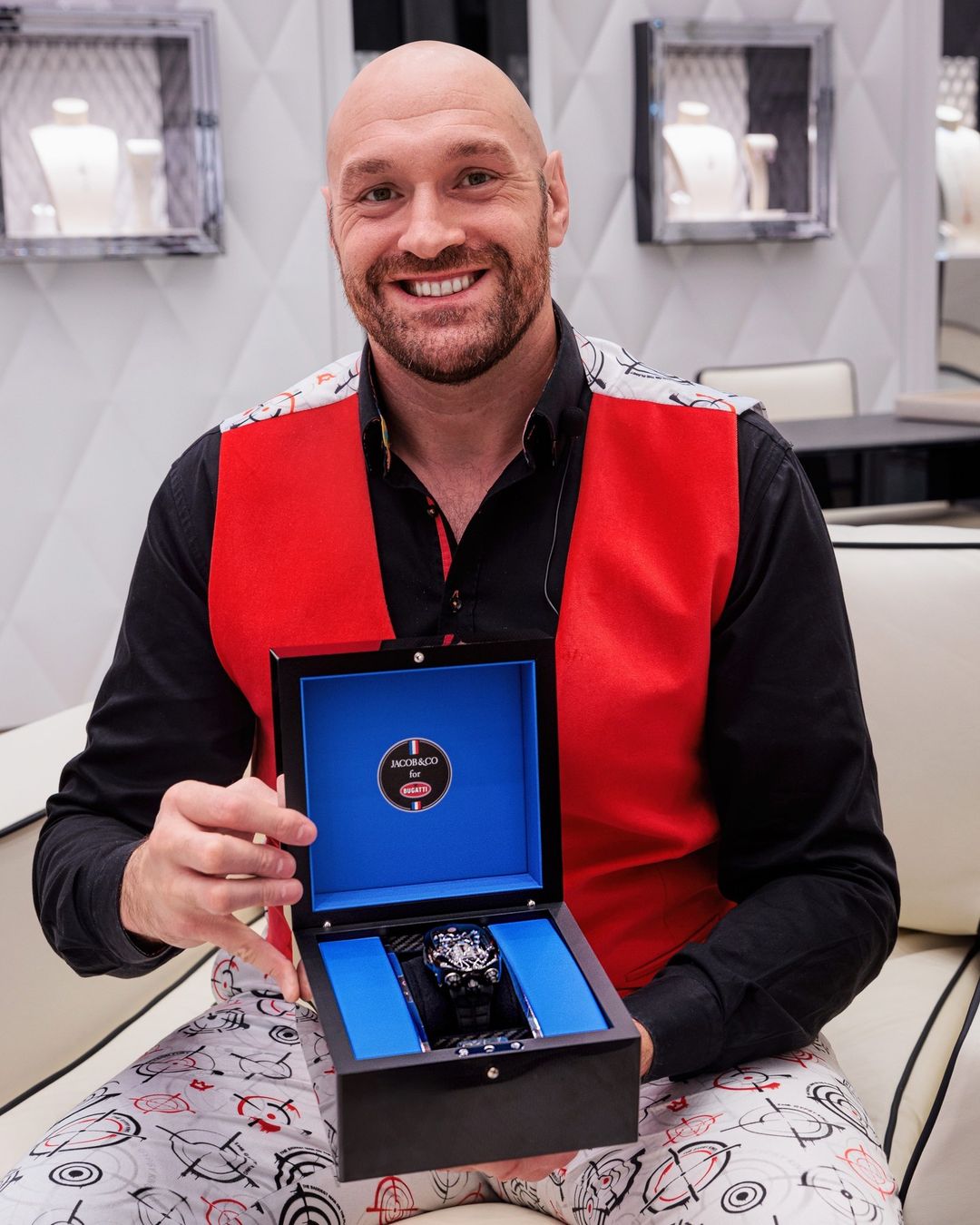 Both opponents, as well as boxing fans, were amazed by the revelation that they had chosen to wear watches from the same brand throughout the events leading up to the fight. The undefeated heavyweight champion, Fury, visited the Jacob & Co. boutique in Riyadh to make his choice. Fury chose the Jacob & Co. 'DLC titanium Bugatti Chiron Tourbillon,' marking a significant first for the boxer, who had never owned a timepiece from the prestigious brand.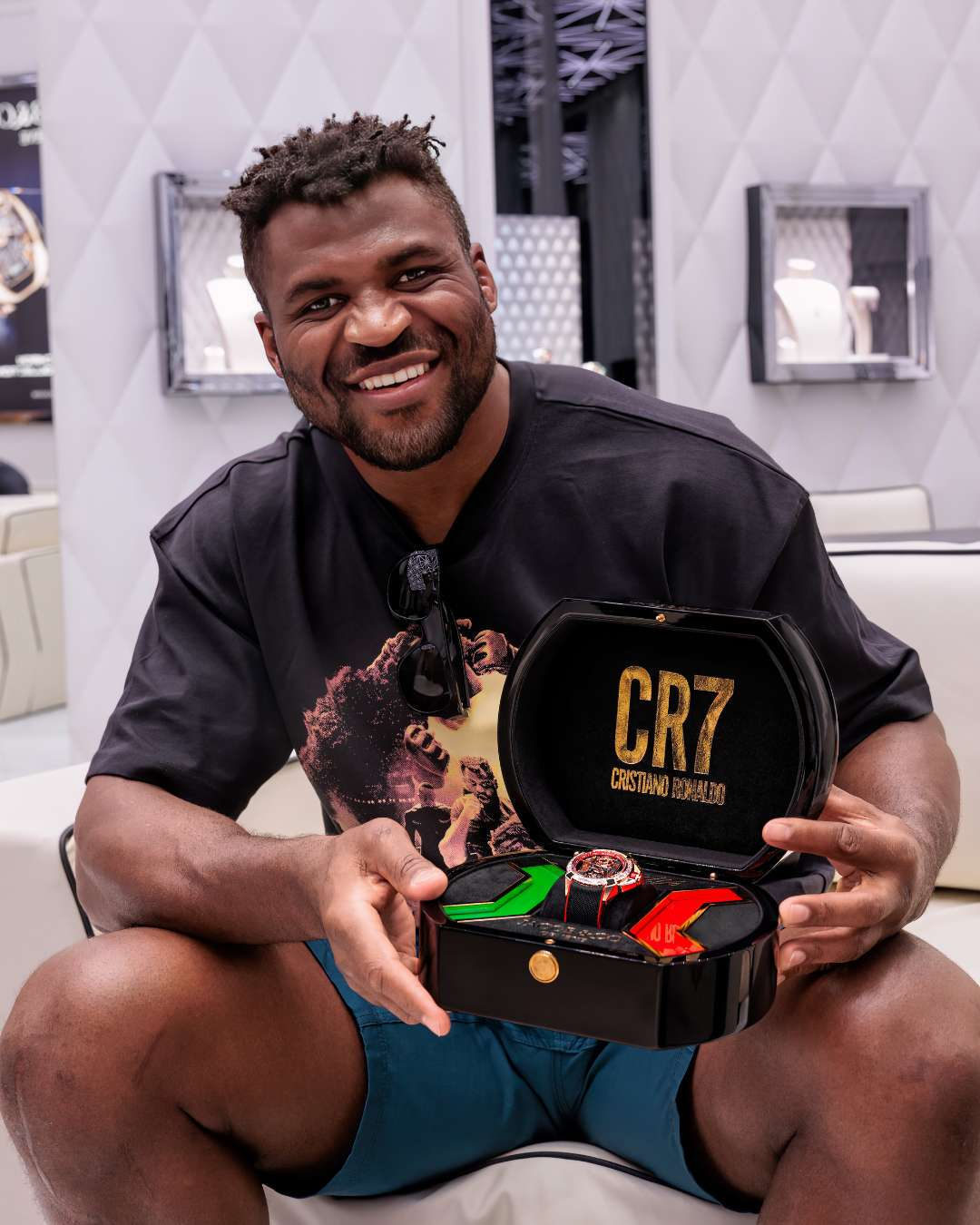 Equally fascinating was Ngannou's connection to the brand. In previous statements, Ngannou had spoken about his friendship with the legendary Cristiano Ronaldo. In the lead-up to the biggest match of Ngannou's career, Ronaldo gifted Ngannou the magnificent Jacob & Co. 'Rose Gold Epic X Flight of CR-7 Baguette' watch bearing his name.
Jacob & Co.'s involvement in this heavyweight clash goes beyond just supplying watches. The brand has long been associated with combat sports, collaborating with fighters on an individual and personal basis. From various boxing categories to UFC championships, Jacob & Co. has become a familiar name. However, this time, it broke new ground by becoming the first brand to dress both challenger and defender in such a high-profile fight.
ALSO READ: SARA SHAKEEL USES 2 MILLION CRYSTALS TO CREATE BEDAZZLED MANNEQUINS FOR KERASTASE IN PARIS.