What are the hallmarks of a good cafe? An abundant beverage menu? Mouthwatering food? Cozy interiors? Lucky for us, Dubai's thriving cafe culture has it all and more. For it is at these cafes where conversations bloom and relationships flourish over cups of aromatic beverages. From refreshing sips of tea in the heart of Jumeriah to artisanal brews in the shadow of the iconic Burj Khalifa, we'll guide you to the best local cafes where you can experience the best beverage, bites, and desserts the Emirate has to offer.
Whether you're looking for a cute spot to unwind with a cuppa, a place with delicious food to catch up on your pending emails, or a new hangout spot for your gang, we've got you covered.
Scroll down to discover the hidden gems and cherished classics that make this city's cafe scene truly exceptional.
APRICOT DELICATESSEN
Situated in the heart of Downtown Dubai, Apricot Delicatessen offers a delightful European-Mediterranean dining experience. Just a few steps away from the Dubai Mall and the Burj Khalifa, the charming café is the ideal stopover for shoppers and explorers in need of a break. Inspired by the fresh, seasonal flavors of the Mediterranean, their cuisine showcases a wide array of delectable dishes served alongside a curated menu of beverages featuring coffee, tea, refreshing smoothies, and fresh juices.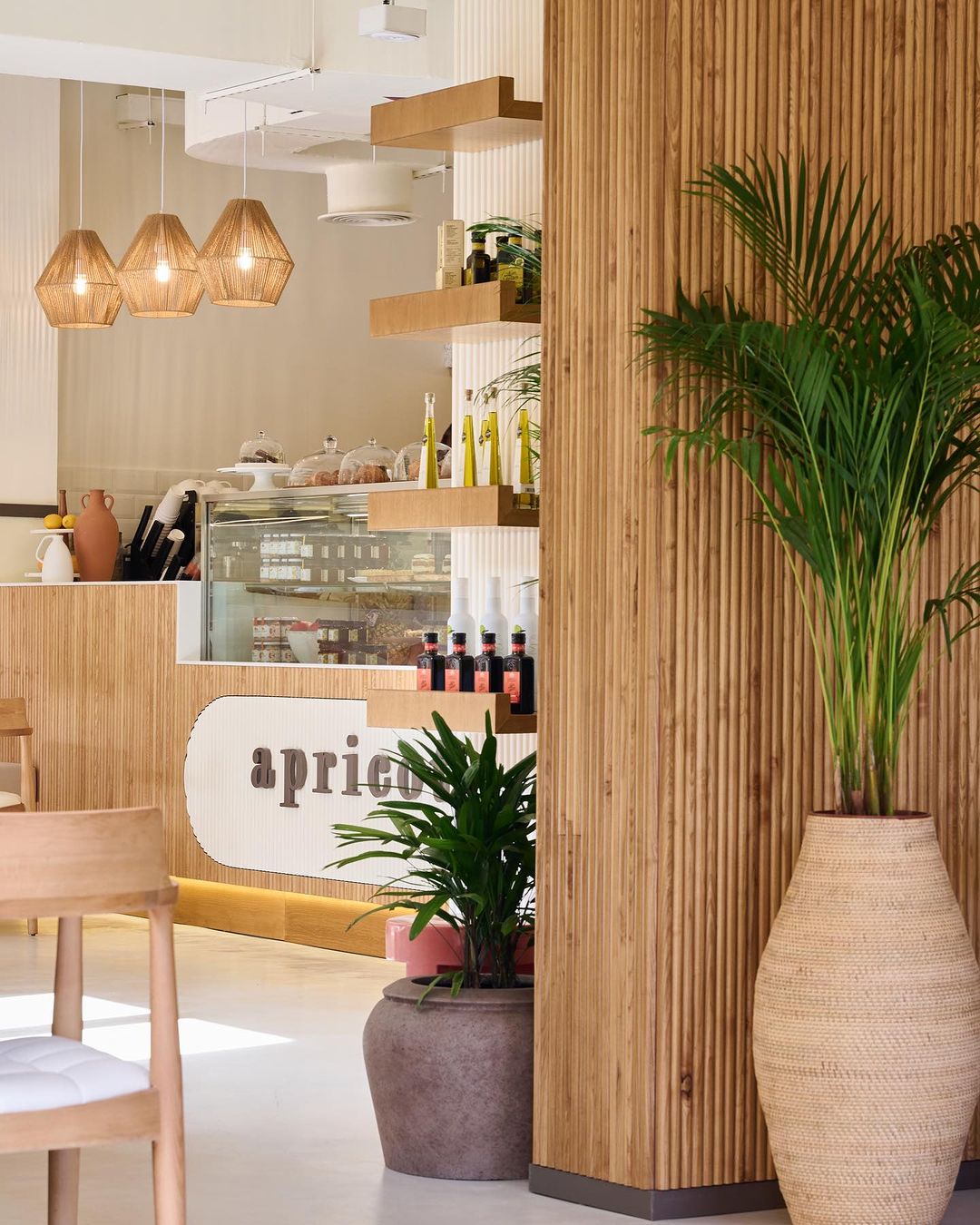 BOSTON LANE
Offering the ultimate escape from city life, The Courtyard–a charming and discreet avenue inside Al Quoz–is where you'll find Boston Lane. An Australian-inspired cafe with a whimsically feminine touch, Boston Lane welcomes guests to a delightful ambiance featuring floral arches and soft baby-pink walls. One of the best cafes in Dubai offers a vibrant array of rejuvenating juices, freshly brewed coffees, and a hearty selection of breakfast and lunch dishes. For those in the know, Boston Lane is a must-visit oasis where you can indulge in both the aesthetic and the culinary pleasures of this tucked-away gem in Dubai.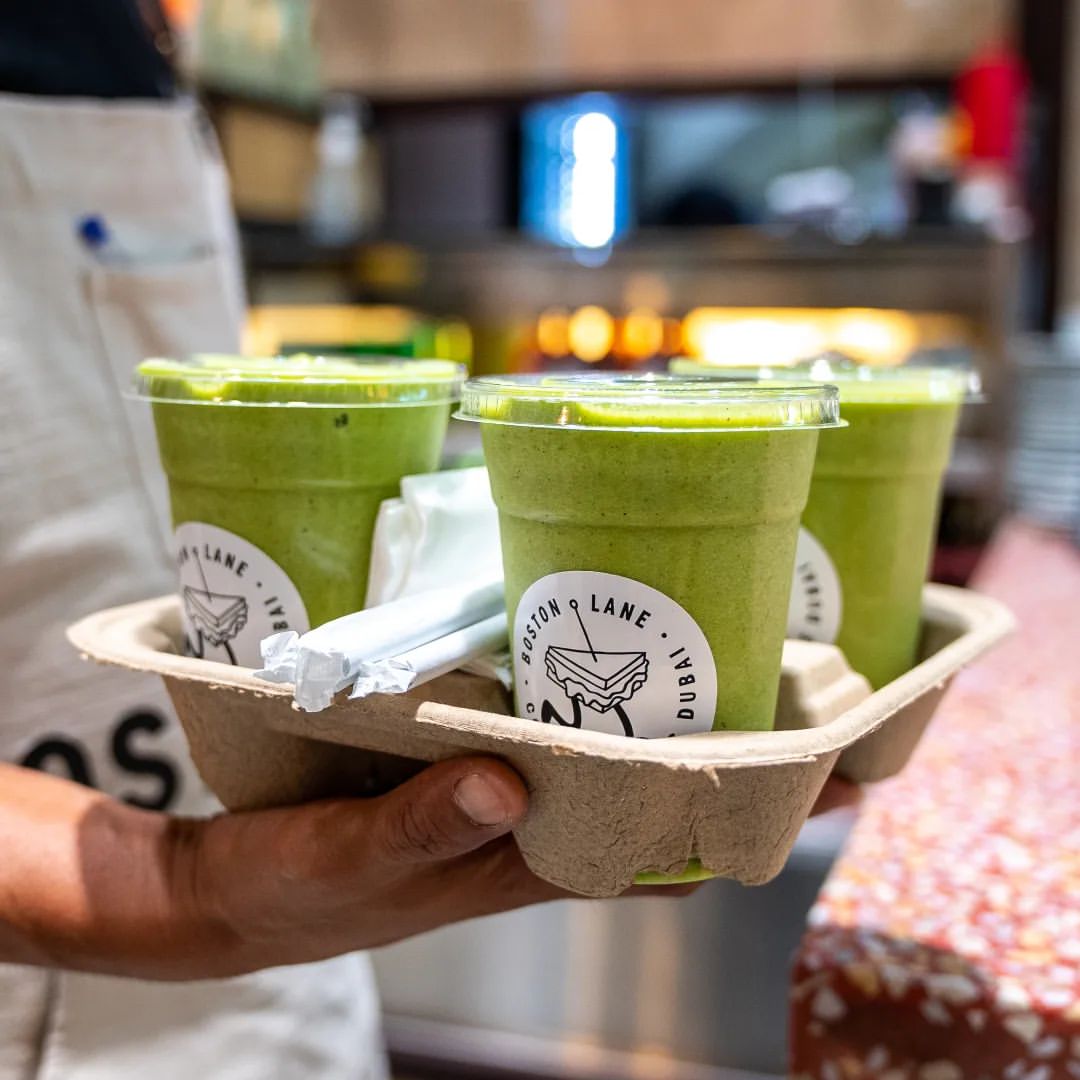 IYKYK (IF YOU KNOW YOU KNOW)
If you're on the hunt for Dubai's hidden coffee gems, look no further than IYKYK, the secret café nestled within Villa Aumedan – Dubai's beloved flower studio and concept store. As its name suggests, IYKYK is the city's best-kept secret for those in the know. Boasting trendy interiors, this cafe offers more than just exceptional coffee; it's a place where you can sip your brew, capture Instagram-worthy moments, explore the concept store, and even create stunning floral arrangements.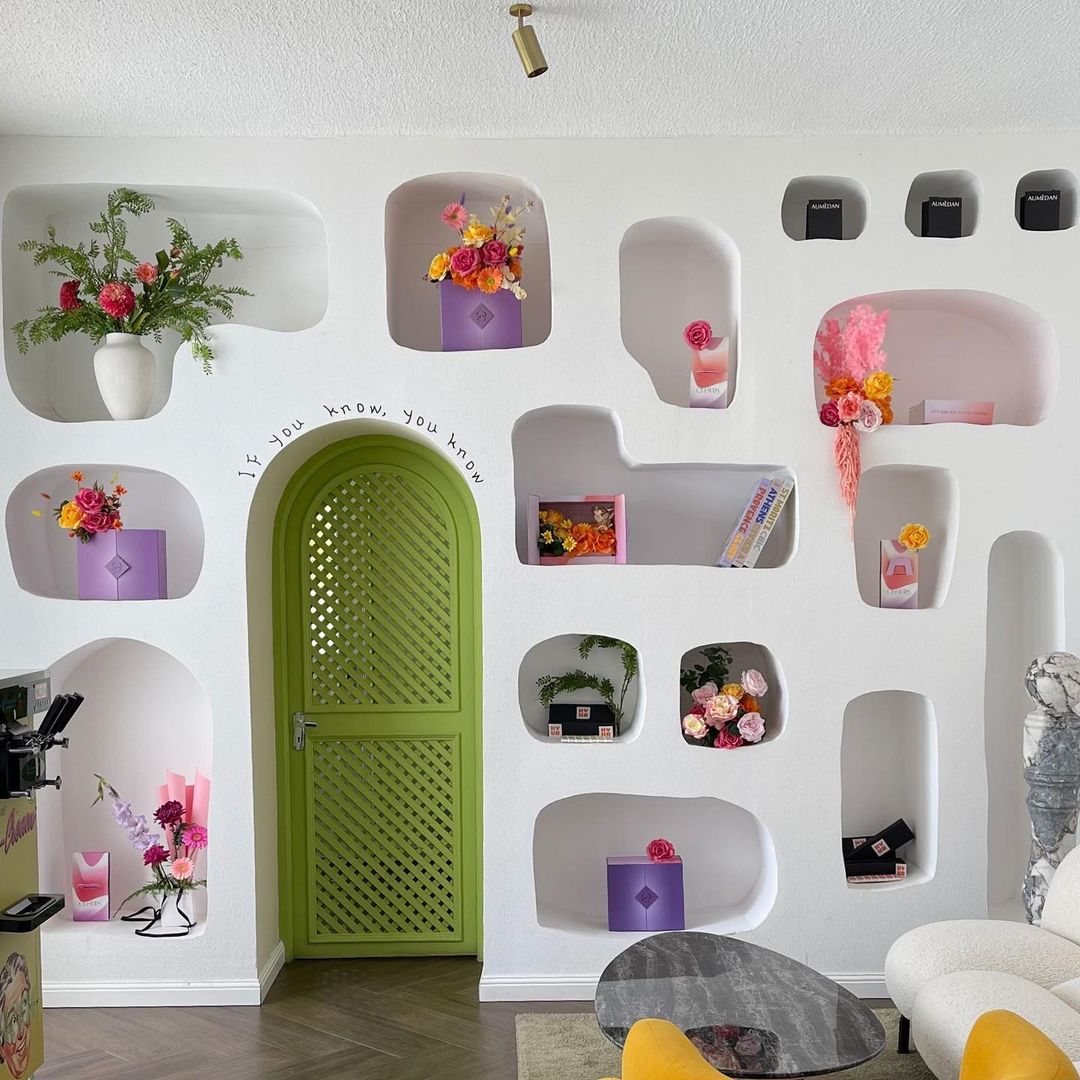 NETTE
Described as "an urban sanctuary," Nette–nestled inside Dubai's beloved boutique padel club Matcha–is just that. Featuring sleek, minimal interiors with accents of green, courtesy of the lush mango tree that sits inside the cafe, Nette welcomes guests to a tranquil setting. Easily one of the best cafes in Dubai, Nette cleverly fuses timeless French cuisine with Japanese flavors, serving a wholesome menu to energize you both pre and post-workout.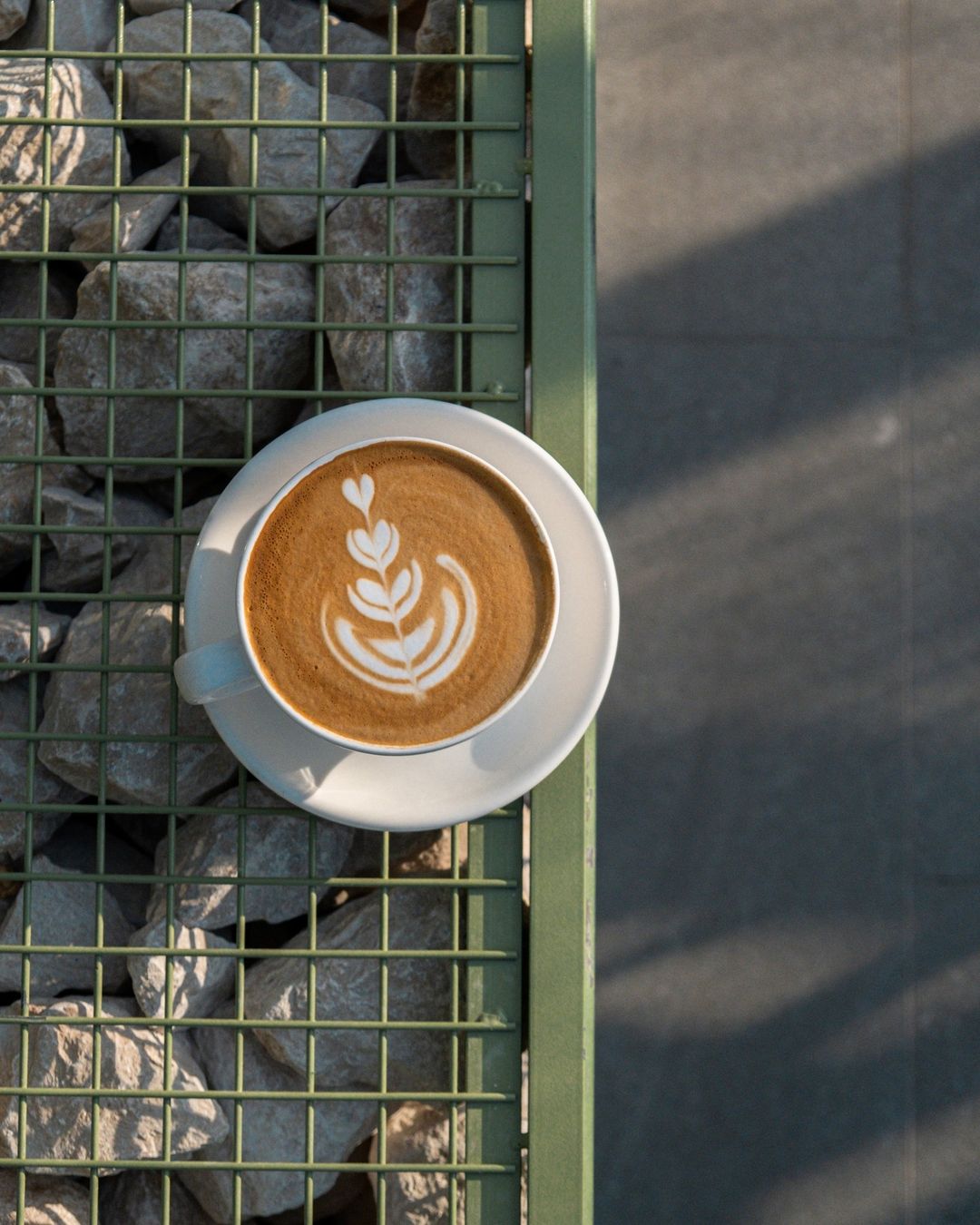 NIGHT JAR
Nestled within Alserkal Avenue, Nightjar Coffee is a true haven for coffee aficionados. Their unique appeal is rooted in an in-house roastery and a steadfast commitment to nurturing lasting relationships with coffee farms. More than a typical coffee shop, Nightjar offers a versatile experience, functioning as a roastery, eatery, and a lively gathering spot. Alongside their exceptional coffee, they present a diverse menu featuring all-day breakfasts, fresh salads, and light plates. An extra delight for coffee connoisseurs is Nightjar's on-tap nitro cold brew, setting it apart as a go-to spot for those who relish the art of coffee and a distinctive culinary adventure.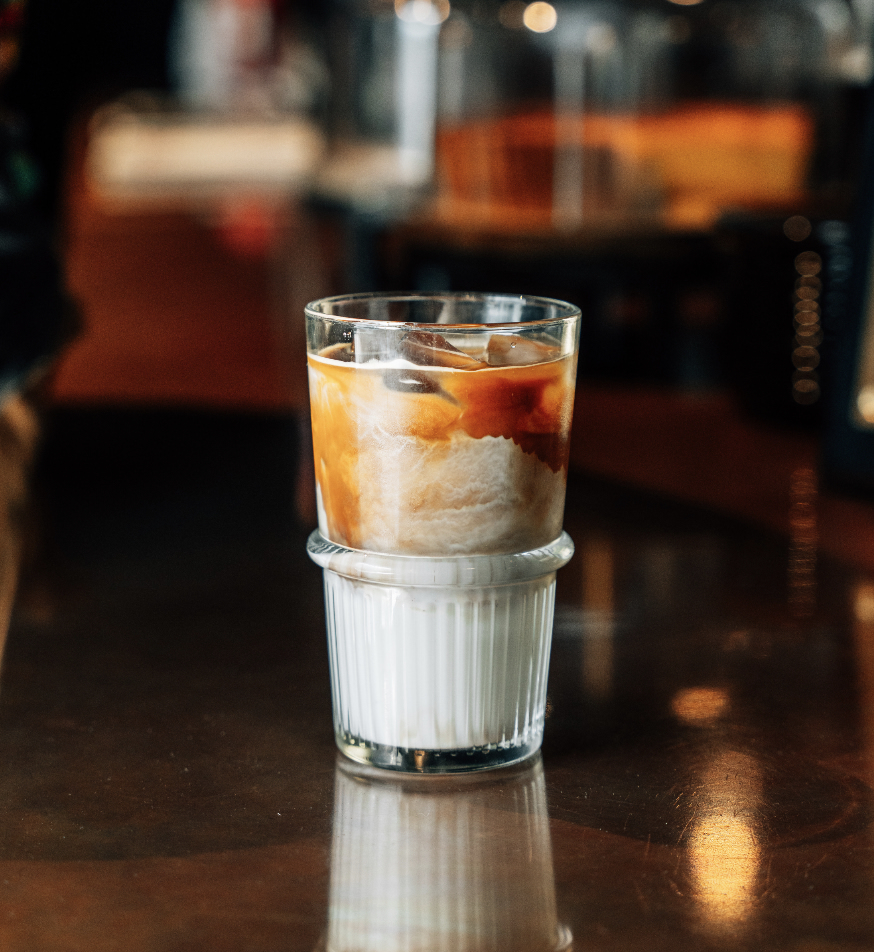 OATH
Housed within a charming Jumeirah villa transformed into a flower shop, Oath Cafe offers a unique experience where specialty coffee meets a world of refreshment. Whether you're in the mood for a refreshing smoothie, a soothing matcha latte, a sweet treat, or a fragrant bouquet, Oath Cafe is a one-of-a-kind destination that combines the pleasures of taste and aesthetics. It's the perfect place to savor a coffee while surrounded by the beauty of floral displays, making it a truly hidden gem in the heart of Dubai.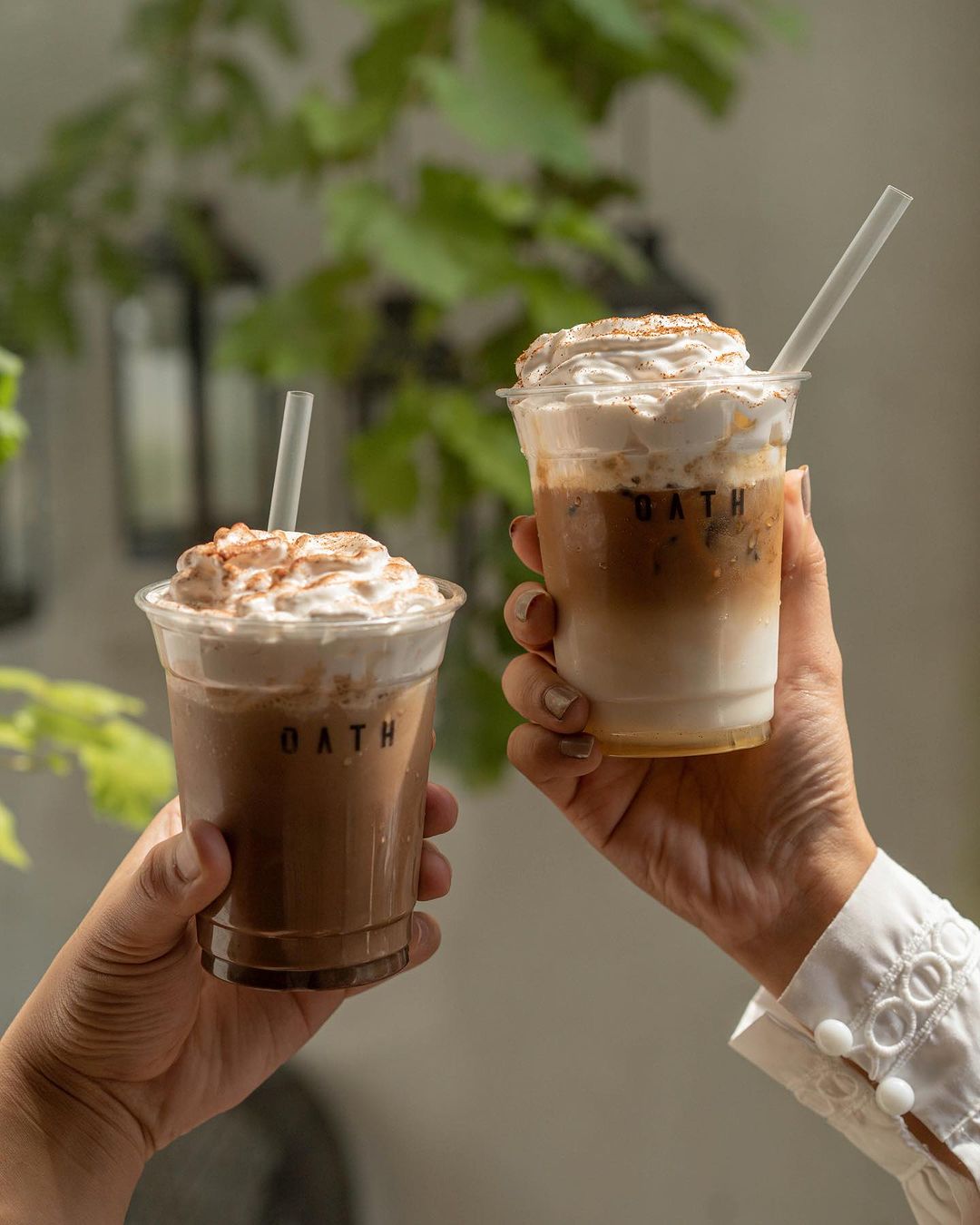 PAUS
Nestled in Umm Suqeim, Paus is so much more than a cafe. It is a wellness and community-building space for those seeking holistic healing. A self-care hub where visitors can indulge in yoga sessions, meditation, reiki, facials, sound healing, and more, Paus has cemented itself as one of the best cafes in Dubai. A villa transformed into a cafe, Paus flaunts minimal interiors and a sun-soaked courtyard, promising a peaceful setting, complete with conscious food and beverages.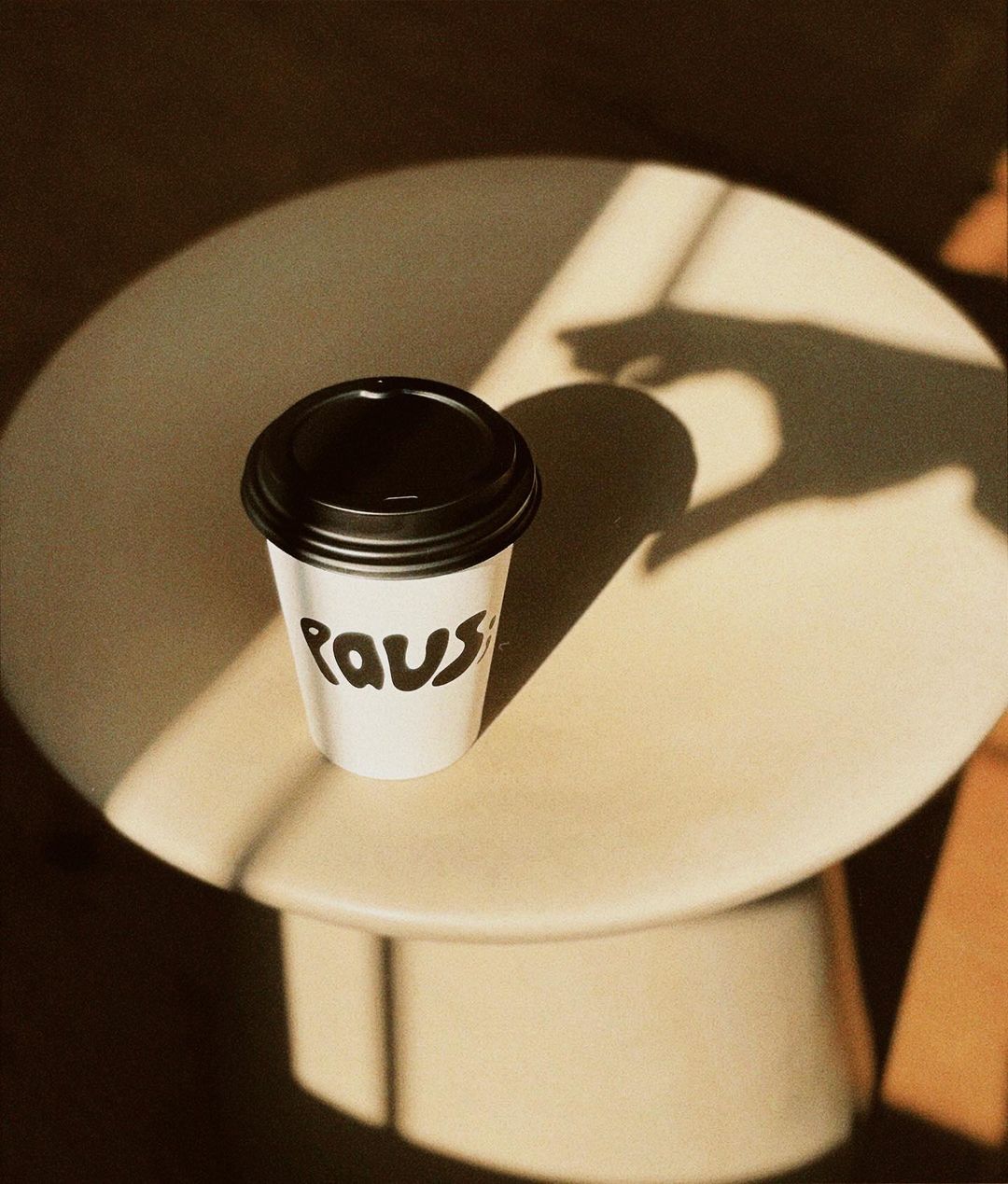 QAHWATY
Craving a quick getaway from the bustling Emirate? Make your way to Qahwaty Cafe, located inside the Al Qouz Pond Park, to relish a cup or two of flavorful Arabic coffee. Served alongside pastries and small bites, Qahwaty also offers a range of premium specialty coffees.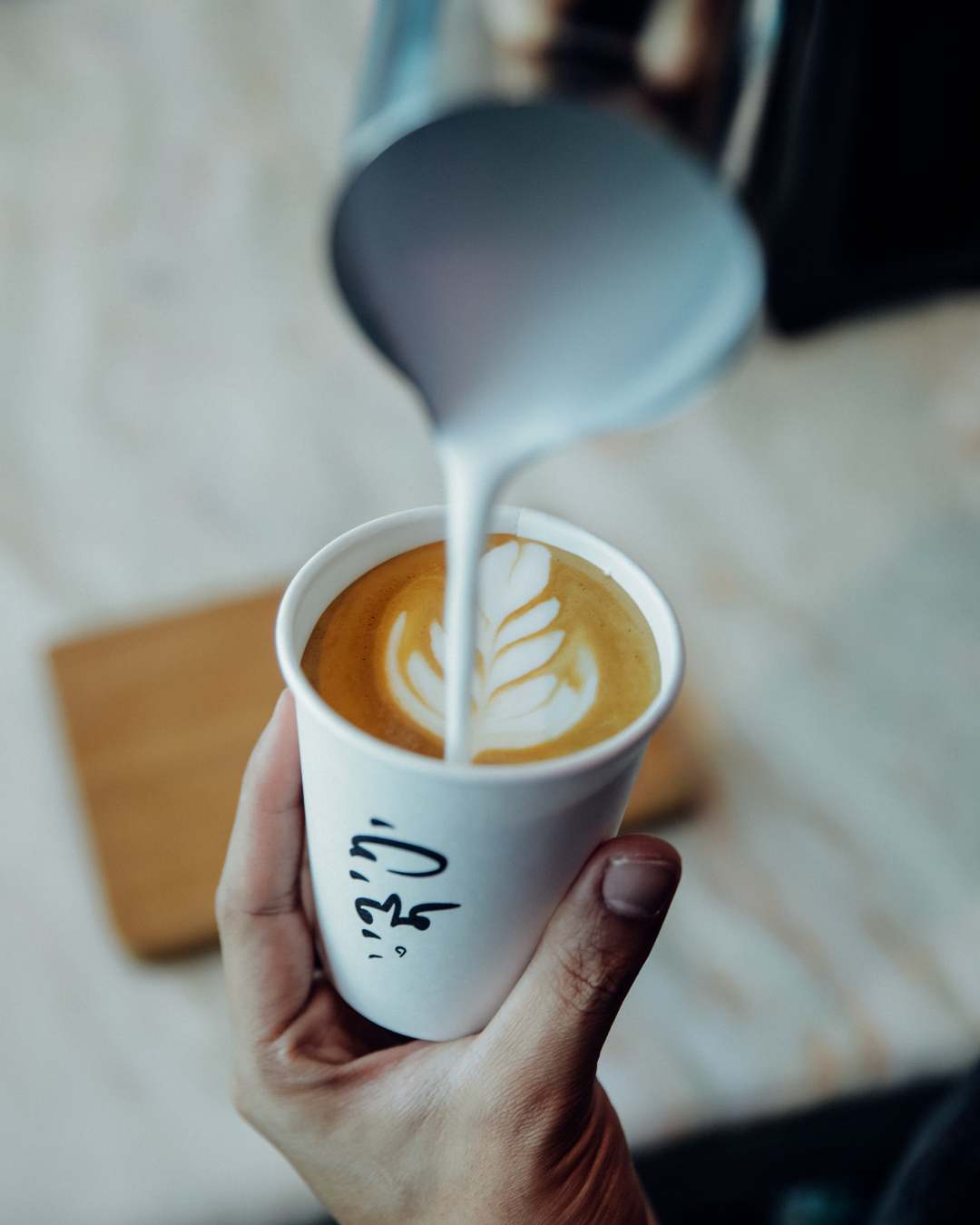 SPLENDOUR FIELDS
Following the success of Tom & Serg, Eatx is proud to present Splendour Fields, a spacious cafe overlooking the Jumeirah Lake Towers Park. Boasting a nourishing produce-driven menu complete with a specialty coffee bar, a bakery, a florist, an Australian homeware store, and a kid's play area, Spendour Fields has something for all kinds of visitors.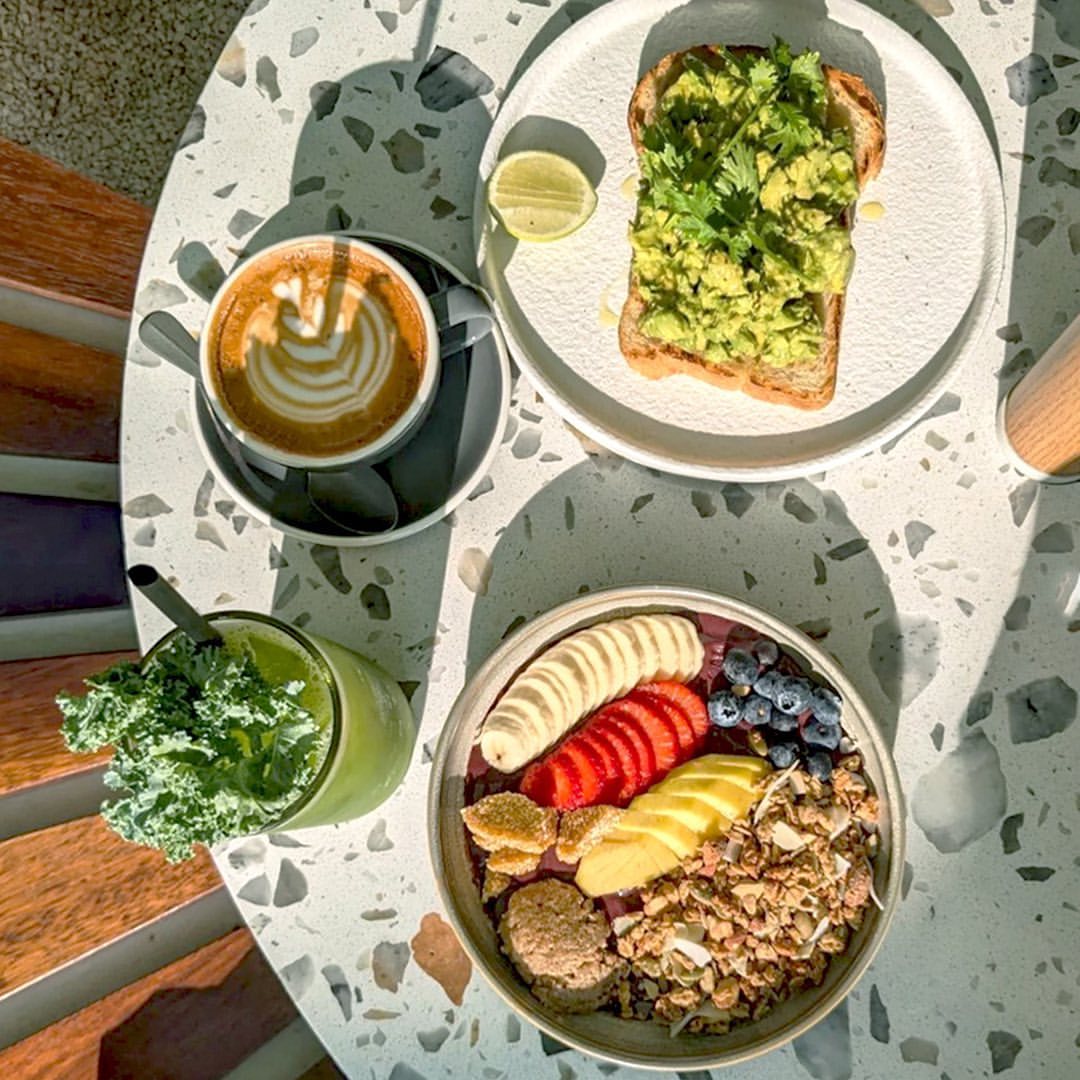 TANIA'S TEAHOUSE
One of Dubai's most aesthetic hotspots, Tania's Teahouse is not merely a cafe but a household name, famed for its offering of specialty tea, healthy food, and wellness-focused products. Tania, the founder, has custom-blended all teas, available in regular, latte, or iced forms, with options to add tapioca pearls or popping boba. The café's pastel interiors, minimalist marble accents, and lush plants create an inviting atmosphere for remote work, casual meet-ups, family gatherings, and special occasions. Planning a date with your furry friend? Make your way to the pet-friendly garden, where pets are served free water.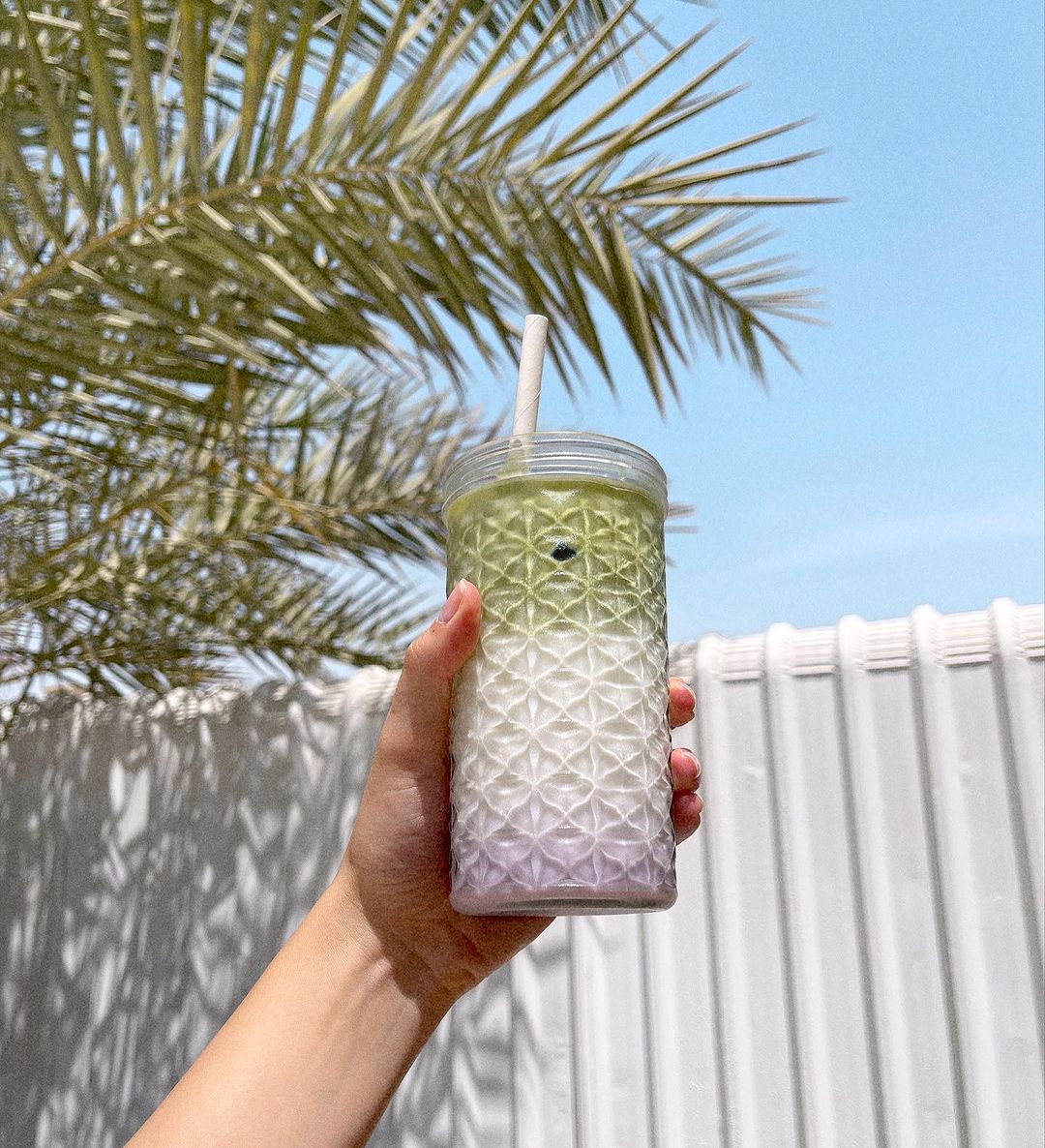 TWO AT SYMPHONY
Inspired by the collaboration of two inspiring sisters, Mouza and Salama Alabbar, Two at Symphony is a haven where attention to detail and flavors come together to create a unique culinary journey. The central bar showcases expertly crafted coffees and indulgent bakery items, while the menu features international favorites infused with local touches and secret family recipes. Two is the perfect spot to enjoy everything from breakfast to delicious desserts and a range of cool beverages.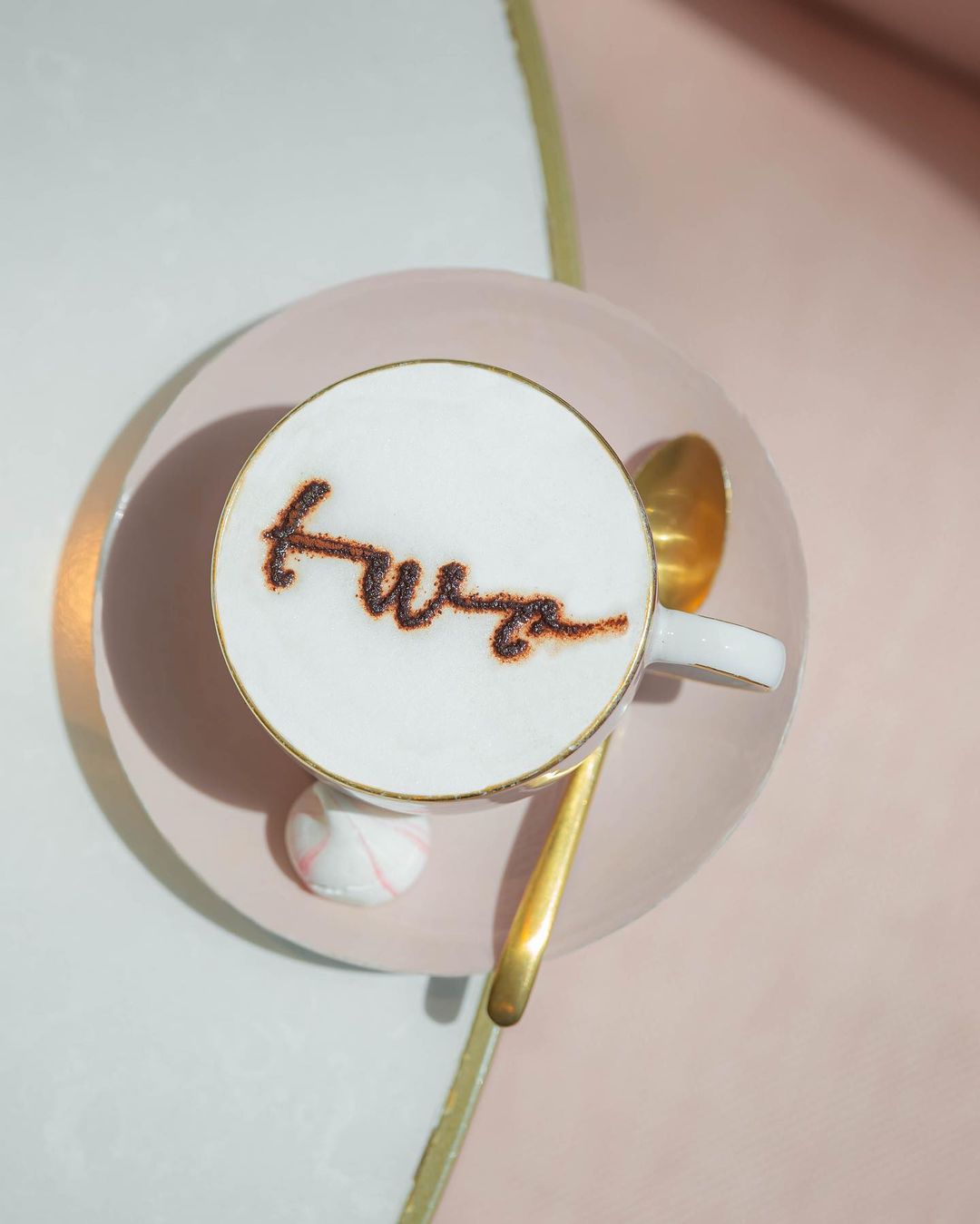 ALSO READ: PHOEBE PHILO'S COMEBACK COLLECTION SELLS OUT AT RECORD SPEED!