Every year, the French magazine France Football awards the prestigious Ballon d'Or award to the best women and men football players. Based on votes from over 100 journalists from around the world, the award has been conferred upon male players since 1956 and since 2018 for women. For the 2023 Ballon d'Or ceremony, the magazine has partnered with Louis Vuitton. As a part of this partnership, Louis Vuitton has designed two special trunks to hold the magnificent football-shaped Ballon d'Or trophies.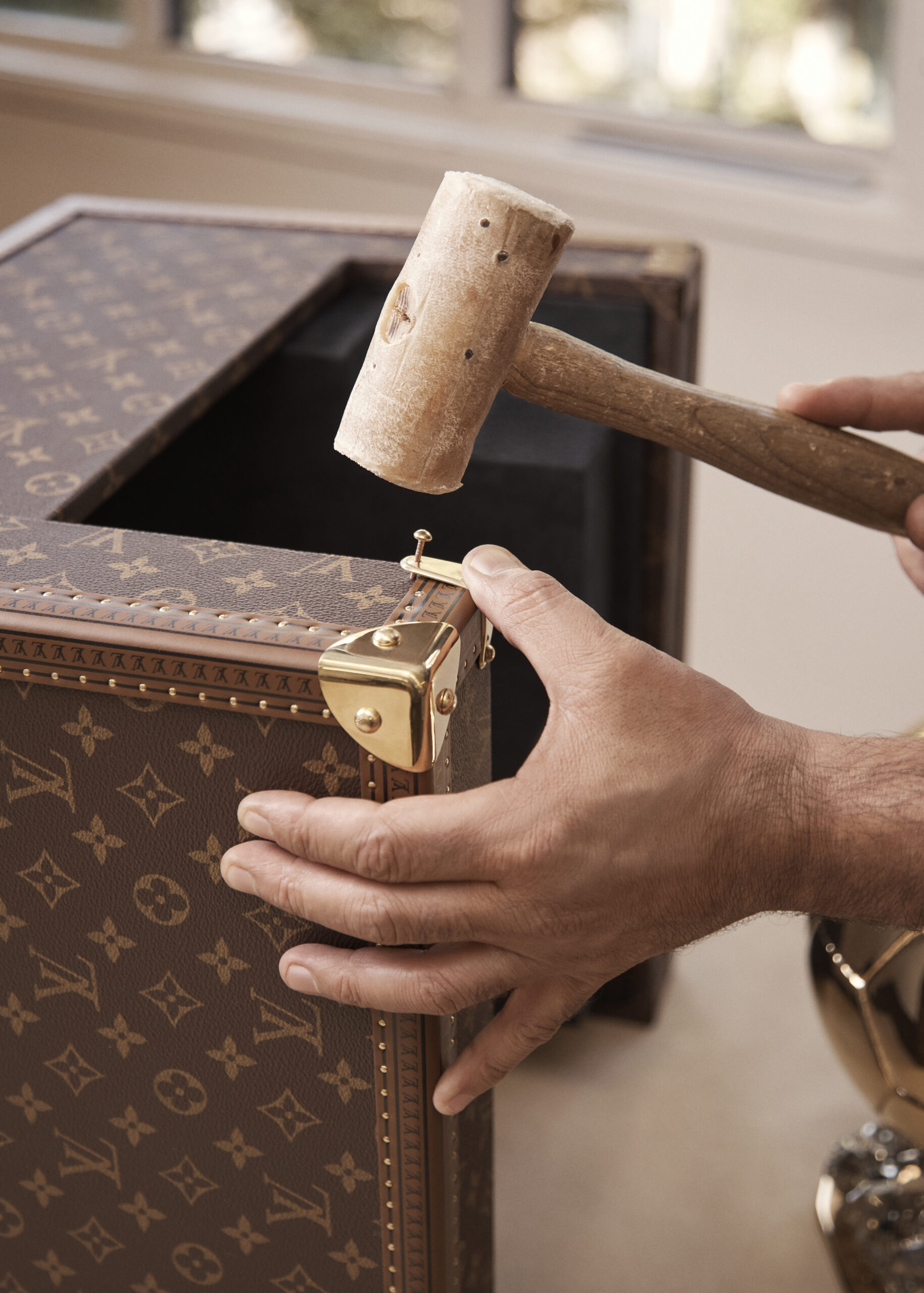 The two bespoke Louis Vuitton trunks are hand-crafted by artisans in the Maison's workshops in Asnières, just outside Paris. The trunks boast the iconic Louis Vuitton monogram canvas and have two folding front panels featuring the letter "V" painted in gold, which stands for "Victory" and "Vuitton." The gold paint matches that of the Ballin d'Or trophy, marking a first for the brand. On the exterior, the trunks feature a classic Iozine trim– a signature Louis Vuitton material–and the same brass corner protectors, locks, and clasps that have been gracing the brand's trunks for over 160 years. Inside, the trunks are lined with black microfiber embroidered with a Ballin d'Or logo inside the lid.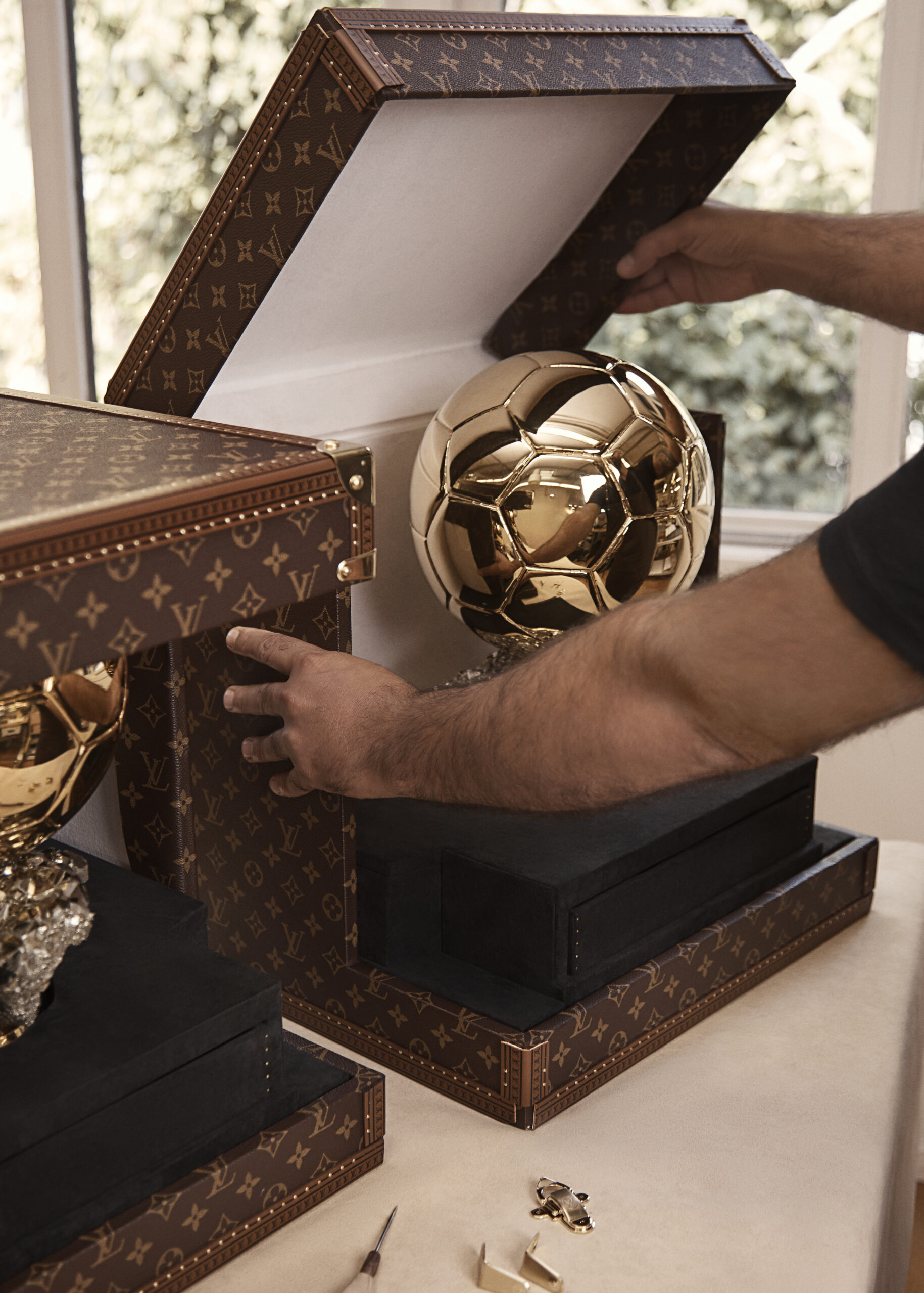 The two Official Trophy Trunks for the Ballon d'Or ceremony––taking place at the Théâtre de Chatelet in Paris on October 30–are further proof that "Victory Travels in Vuitton" and another landmark in the Maison's legacy of creating bespoke travel cases for the world's most covetable trophies, including the FIFA World CupTM, NBA's Larry O'Brien Trophy, Rugby World Cup, Formula 1 Grand Prix de MonacoTM, Davis Cup, Roland Garros, and the Louis Vuitton America's Cup.
ALSO READ: CRAFTING TIME: A BRIEF HISTORY OF HUBLOT'S JOURNEY TO HOROLOGICAL EXCELLENCE.