Last night, the seventh edition of the annual Global Gift Gala gathered a slew of A-listers to a star-studded ceremony that celebrated the prestigious international philanthropic fundraising platform — founded by entrepreneur and activist Maria Bravo.
This year, the spotlight fell on women's empowerment and making a difference — in aid of Dubai Cares and Global Gift Foundation, which this year supported the Eva Longoria Foundation, Harmony House India and Casa Global Gift.
Along with Bravo, her co-chairs Eva Longoria (dressed in Rami Al Ali) and Huda Kattan (fronting Hamda Al Fahim) were also in attendance, given that her beauty brand, Huda Beauty, was a sponsor for the star-studded affair.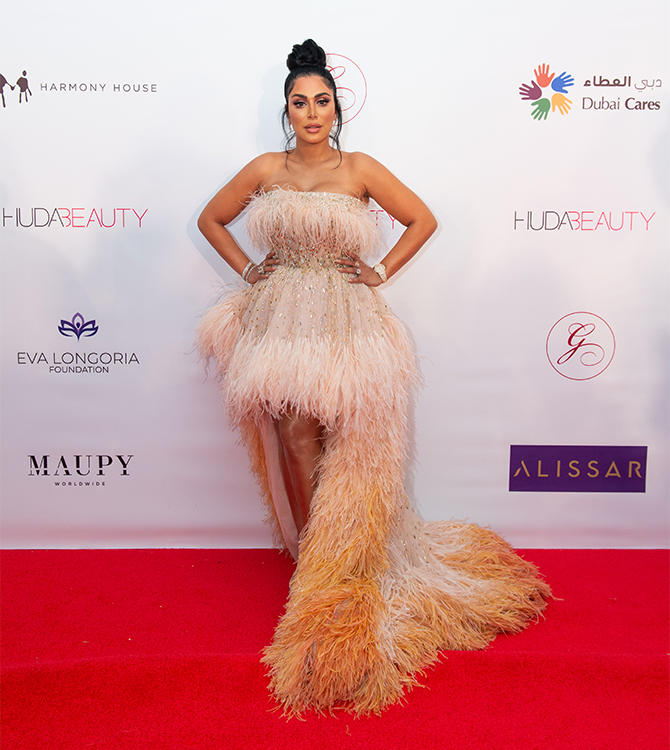 The annual event also saw the other half of the Kattan duo, Mona (who received the Global Gift Women Empowerment Award, in recognition of her work empowering other women), Bollywood actress Jacqueline Fernandez, Egyptian singer Carmen Soliman and presenter Rosemin Madhavji (who accepted the Global Gift 'We Believe In People' award whilst wearing an ensemble from Ralph and Russo.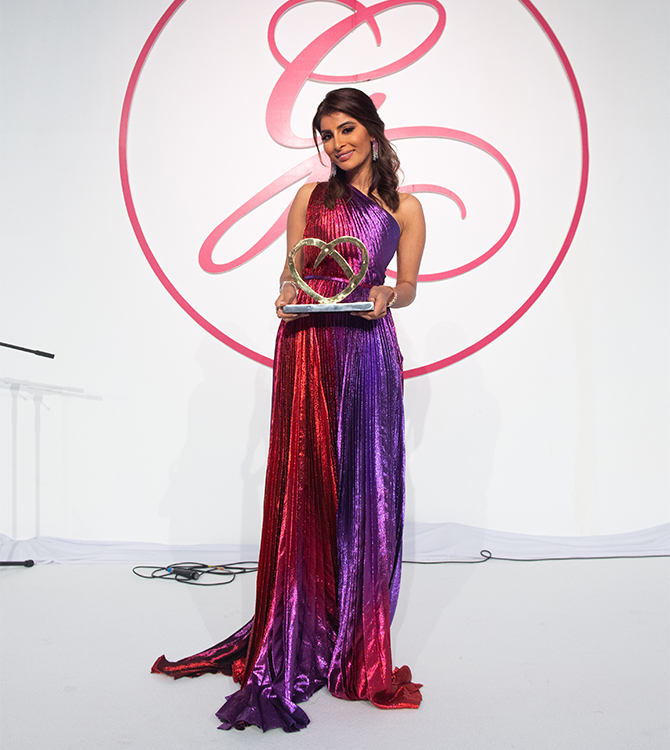 Longoria, who is an honorary chair of the fundraising platform, spoke of the importance of the gala and said: "Dubai is one of our largest fundraisers because of the generosity of this community. Global Gift Foundation and the Eva Longoria Foundation was created on the belief that every woman should have an equal chance to succeed and be the best she can be by helping them to build better futures for themselves and their families."
"By providing them with an education and entrepreneurship we are giving women and girls the tools they need to reach their full potential. Tonight, we hope to be able to help hundreds of women & children around the world."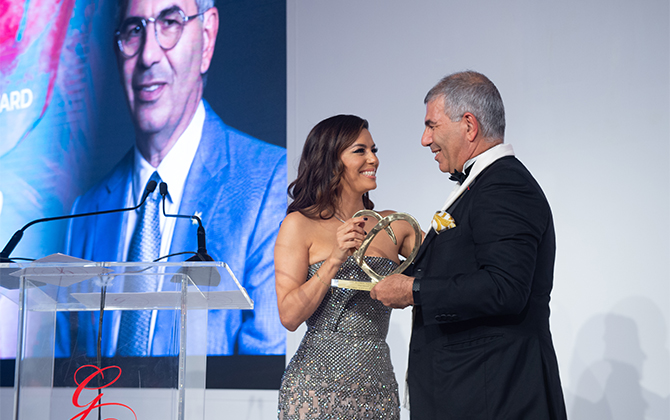 Now, read more about why Mona Kattan thinks fragrance gives you an opportunity to be a little brave.