W
ith a new year upon us and festive season feasts behind us, it's time to work on those resolutions we've (already) been quietly putting off. It's safe to say that the one resolution that continues to top lists year after year is fitness. Now, with the Middle East's increased interest in health, fitness and overall well-being, achieving our goals has never been easier.
Whilst gyms have received a bad rep over the years, here in the Middle East our obsession with not doing anything by halves extends to our fitness facilities also. Here, we take a look at the top six gyms that are as much about lunges as they are about luxury…
Embody Fitness
Embody Fitness has landed on our shores from London and has already established a loyal following in Dubai. With state of the art training equipment, gym floors that are bespoke to client's specific training needs, spacious studios, changing and treatments rooms, plus a member's lounge and cafe, you'll want for nothing (except maybe a breath!) here.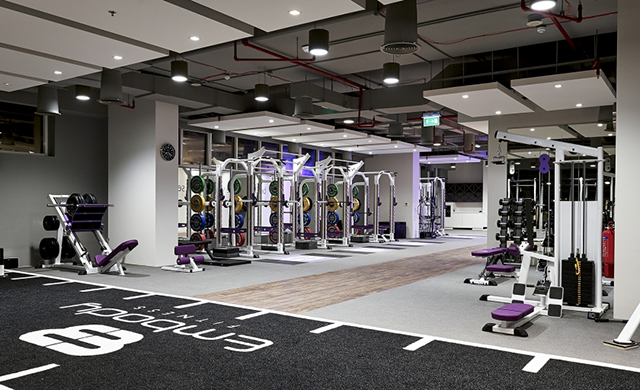 Embody Fitness is located on the first floor of the Lamborghini Building in Dubai. For more details, visit embodyfitness.ae.
Bare
Tried and tested by several editors across the country, Bare fast became the ultimate go-to upon opening its doors. Bare turns attention towards nutrition and training through catered meal planning and high-intensity group training. Although it only offers two workouts — Black and Cross Fit — which are aimed at developing technique and strength, and burning calories, you'll fast become addicted to the rush (and minimalist decor!).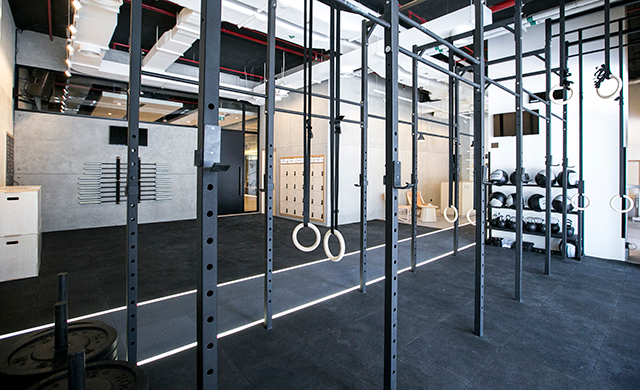 Bare is located in the Clover Bay Tower, Business Bay in Dubai. For more information, visit bare.fitness.
Talise Fitness
Talise Fitness is considered one of the first luxury clubs in Dubai. Located at Madinat Jumeirah, Jumeirah Beach Hotel, Burj Al Arb and Jumeirah Emirates Towers, Talise Fitness offers customers a chic way to lose weight in the height of luxury. Each facility is spacious with top-tier equipment and a range of classes on offer, as well as some of the city's best personal trainers. Plus, it's not everyday you get to work out in a five star hotel…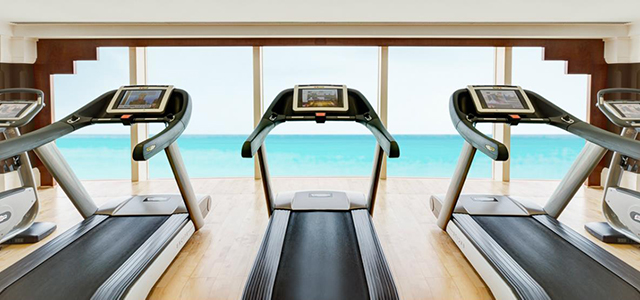 For more information on Talise Fitness, visit talisefitness.com.
Elite Studios
Professionals from across the globe have travelled to Kuwait to open the country's new luxury gym, Elite Studios. Designed to help educate clients on healthier life choices, increase their fitness knowledge and help them enjoy their wellbeing journey, Elite Studios offer personal training services, group sessions and XBody — the world's leading EMS training system for weight loss, increased muscle strength, rehabilitation and cellulite reduction.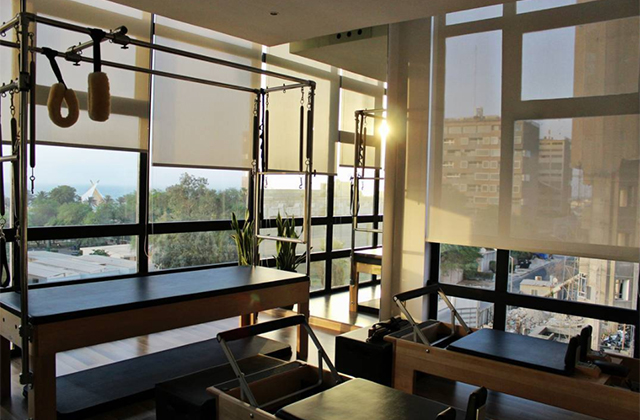 Elite Studios is located at 'The Edge', Street 1, Block 1, Ras Al Salmiya, Kuwait. For more details, visit elitestudioskw.com.
ICAN
With two prime locations in the UK, ICAN opened up its first and only branch in the Middle East in 2016 and remains one of the city's top gyms. ICAN's Dubai address offers five-star luxury interiors, bespoke services and dedicated personal trainers that are on site to motivate, inspire and push you to your limits. Plus, the boutique space will only ever have a handful of clients in it at any one time to maintain the feeling of exclusivity…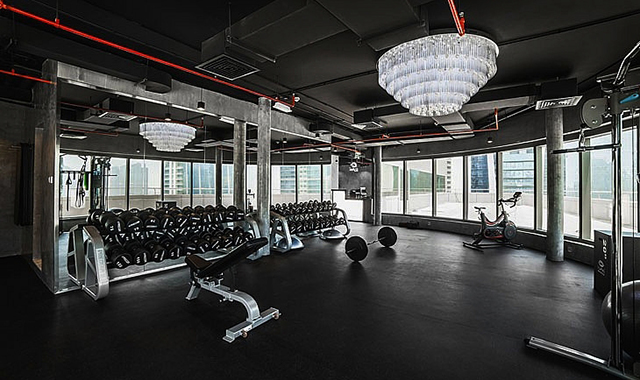 ICAN is located at 1 Lake Plaza Tower, JLT, Dubai. For more details, visit icanpt.com.
The Room
Abu Dhabi's The Room offers a host of fitness services such as yoga, pump, Pilates, Zumba, functional core and box fit. With six private rooms dedicated different fitness choices, The Room has fast become one of the top luxury gyms in the country thanks to its minimal interiors, lifestyle concept spots and trainers that are there to make sure your fitness is on-point.
The Room is located at Zayed Sports City, Abu Dhabi. For more information, visit theroom.ae.
Now, discover the GCC's top new openings in 2018.