Nestled within the Dubai Opera District, Kohantei is unassuming from the outside. There's no signage however you get the sense you're in the right spot upon glimpsing the staff through the window dressed beautifully in traditional Japanese outfits.
Once inside, you'll take off your shoes before being ushered into the main dining area, which has just five tables, or one of three private dining areas depending on your booking. The interior design mimics that of Japanese home, with muted colours, low-to-the-floor chairs and minimalist decor. It's a quiet and intimate space — a stark (but welcome) contrast to many other restaurants in the region.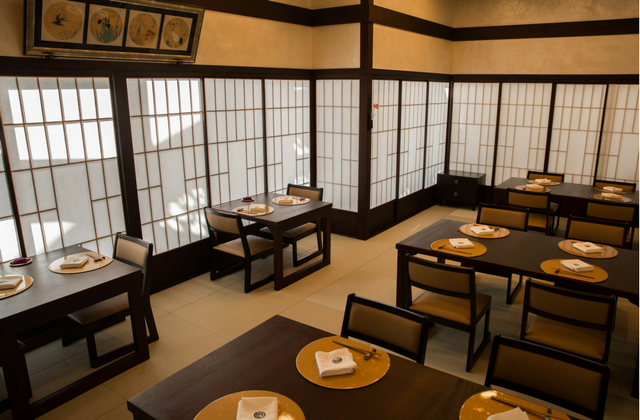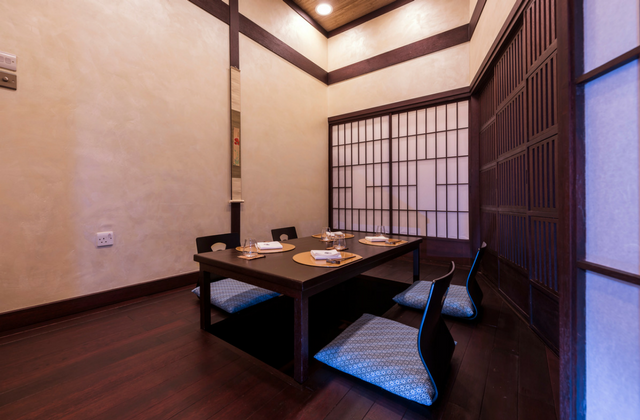 Forget what you think you know about Japanese cuisine — Kohantei serves up the real deal. The menu operates on a Kaiseki concept, a multi-course offering (you can choose six, seven or eight courses) designed to take you on a culinary journey. The menu changes depending on the produce flown in weekly from Japan and Norway meaning it's as fresh as can be. When Buro visited, for example, the salmon served had been flown in fresh that day, mere hours before it was on our table as sushi and sashimi.
What Kohantei delivers above all other Japanese restaurants in the city is authenticity; not only in its flavourful dishes but also in its service, a true rarity in our restaurant-soaked landscape. Our waitress, Saya, who is originally from Tokyo, talked us through each course when it was ready, sharing insightful tidbits about the significance of certain ingredients or how the beef was graded.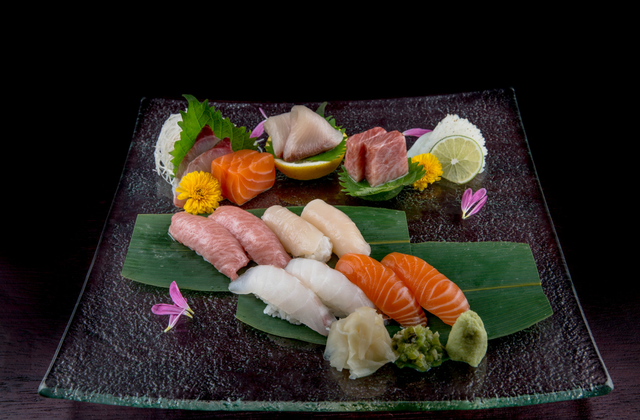 The serving sizes are small but impactful and the restaurant has designed the menu to be enjoyed over a two to three hour period allowing customers to fully immerse themselves in the experience. It's easy to forget that just beyond the sliding shōji doors lies a bustling city so engaging is the concept.
Although each of the six dishes we enjoyed were delicious, an unexpected highlight came at the very end of the meal with the serving of black sesame ice-cream. A special recipe designed by the restaurant's chef, it is unavailable anywhere else — a fact which greatly saddened us upon trying it and realising it was some of the best ice-cream we'd ever had.
If you're looking for a dinner with a difference, Kohantei is undoubtedly your place. Delivering traditional Japanese cuisine in an equally traditional setting, it's a journey for all the senses that won't soon be forgotten.
Given its small size, bookings at Kohantei are essential. The restaurant is open for lunch between 12-3pm and dinner from 7pm. Make your reservation by emailing reservations@kohantei.com or calling 04 243 4951.